You could spend hours reading reviews to find the best DIY security systems.
But who wants to do that?
Better one person (that's me) spend their time finding and reading them for the benefit of many people and summarizing things for the rest, right?
Here's What I Did:
We already have a huge page summarizing the best reviews of home security systems that we could find in detail. But, it's a lot to get through.
So:
I thought a quick summary might be more helpful to folks and set out to create this page. I've included camera systems with security features as well as home automation features, because the alerts and notification capabilities are practically the same as do it yourself alarm systems. You can also check our post about wireless security camera system for other options.
They all help you keep an eye on things at home.
The Method
First, find the quality reviews on the web.  Toss the ones without clear evidence of being a hands-on review.  Throw out all of the ones that didn't discuss the product in detail.
Throw them all in a spreadsheet with a scaled,  common scoring system.
Calculate an average rating for each security system.
Rank the systems based on their mean score.
If you think I missed a good review that wasn't considered, drop it in the comments below.
A Caveat
Now, I'll be the first to tell you that rankings can't be all things to all people.  In fact, I don't care for them myself because they're rarely objective. Sadly, many places use them to make more money in commissions.
But, I do recognize the value in a "Top X" list for helping you quickly eliminate bad products.
So, hopefully, you take the information on this page to find a few good systems, compare their costs and features, and then read a few reviews to settle in on your decision.
That's a process I can get behind!
What You Won't See
I've already said you'll see a camera system and home automation systems. You'll even see some options that offer professional monitoring services as an option.
But, I'm drawing a hard line at alarm systems without a practical self-monitored option (including Simplisafe tests that rule) or that require piecing together disparate control panels and sensors from various Honeywell or Elk security system parts.
I appreciate the DIY mentality as much as anybody, but also understand we are a special breed.  So, I haven't included the really hodge-podge solutions, maybe some other time.
Top DIY Home Security Systems
In the table below, like we do many other places on the site, we sometimes provide links that go to security products on Amazon as well as a link directly to the manufacturer's website. If you use the first link, you'll be supporting our work here at no cost to you. If not, just use the other link.
The review links will either take you to reviews that we've done or a list of the reviews used to calculate these scores.
Sale
Bestseller No. 1
SimpliSafe 9 Piece Wireless Home Security System w/HD Camera...
Ready to protect right out of the box. Just plug in the base station, place your sensors, plug in your...
Optional 24/7 professional monitoring and cloud recording with police, fire & medical dispatch starting...
Sound the alarm. Pioneering signal burst technology that is powerful enough to cover homes of every size,...
Bestseller No. 2
SimpliSafe 10 Piece Wireless Home Security System with...
Award-winning protection for your front lawn, back yard, and everything in between. Backed by optional...
Wireless Outdoor Camera has an ultra-wide 140 degree field of view in HD color night vision and a...
See in 1080p HD with the Indoor Security Camera that has a built-in privacy shutter.
What Did We Learn
Well, for one, there's a lot of variety at the top of the list!  Take the top 4 for instance:
Simplisafe really pushes monitored services, limiting features and apps for anything but the most expensive tier.  But, they offer a solid system that's been around a while.
SmartThings is well-reviewed home automation system that recently announced a revamped security module for their app.
Piper is a camera that also has some automation capabilities.
Abode is another popular DIY alternative with no contract + optional monitoring
iSmartAlarm is the only truly pure-play DIY security system on this list.
Depending on what you're needs are, one of those would likely address them really well.  To know for sure, make sure you check out their features and compare costs on our security system comparison page.  You can also see which sensors and protocols each system supports here.
Hope that Helps!
We started this site to help people, so hopefully we've checked that off for you today. If you appreciate the leg work, considering sharing this online or following us on Facebook.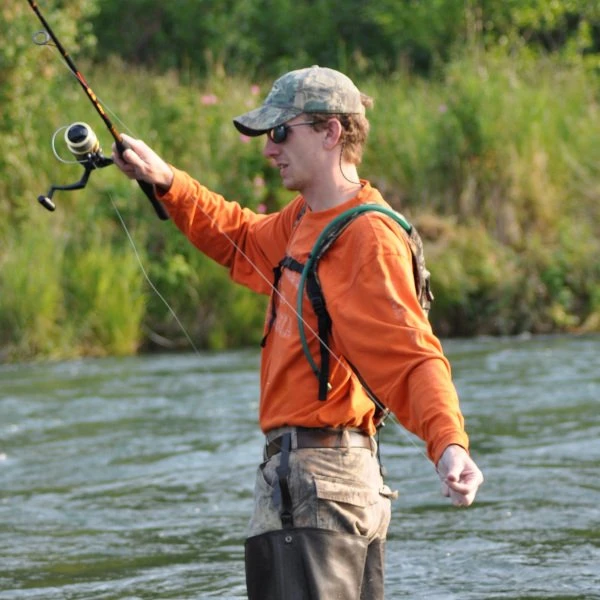 Hi, I'm Jody. I graduated with honors with a Masters of Science in Computer Engineering and have over 15 years of experience working as an engineer with electronics products. I'm a lifelong learner and tinkerer and enjoy automating things around the house so I can solve bigger problems than getting out of bed to check if the garage door is closed . . . like too little sleep!
Last update on 2022-08-03 / Affiliate links / Images from Amazon Product Advertising API