Nobody likes crawling around in attics and itching the rest of the day because of fiberglass insulation.
So:
Why would you?
With wireless technology opening up new possibilities, you can get some really high quality cameras.  And, they are downright easy to install and still produce good quality. Installing outdoor flood lights under eaves will also help your cameras get a better shot during nighttime. You can even install cameras with outdoor light motion sensor adapter for better security.
Here's what we'll cover:
Wire free (aka battery powered)
Not quite wireless but close!
Wireless Security Camera Overview
Product

Pros

Cons

Reviews

Price

Arlo

Automatic night vision
Two way communication

Recording is not continuous
Reported lag in triggered alerts and recording

4.1/5.0
$177.99
Blink

Lightweight, weatherproof, and compact design
Long battery life up to 2 years
Free cloud storage up to 2 hours per recording

No two-way audio
Poor night vision
Reported delays in recording

3.8/5.0
$189.99
FLIR FX

Great wide angle view
Night vision capabilities
Optimized for mobile, on-the-go monitoring

Limited third-party integrations
Reported lags during recording
Short battery life

2.7/5.0
$188.00
Ring Spotlight Camera

Motion detection with alert notifications
Two-way communication
Battery with solar panel options

Requires subscription to view and share recorded video
No pre-buffered recording

3.9/5.0
$199.00
Netatmo

Dedicated cloud to backup screenshots
Learns and identifies faces through facial recognition
Lots of support for third-party apps and devices

No two-way audio
Poor video quality at low light levels
Lacks portability
Can only be installed on flat surfaces

3.6/5.0
$189.00
D-Link HD Camera

Sound and motion detection
Night vision up to 16 feet

No cloud recording
Set-up can be complicated

3.2/5.0
$39.78
---
---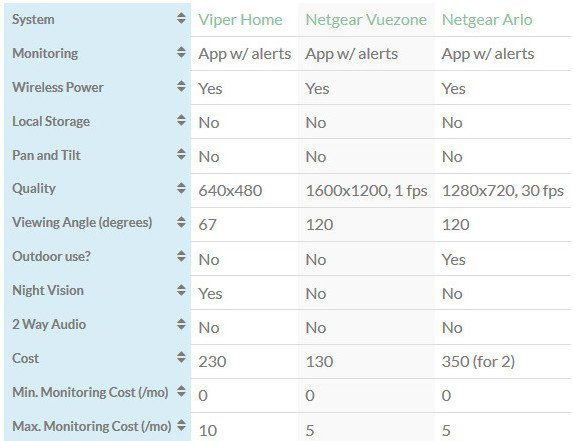 Do wireless security cameras work well?
Yes, depending on several factors such as WiFi or mobile signal strength, brand, and added features (which generally could add more cost on your camera). Wireless cameras transmit live footage or video through the internet or mobile network. You can receive these videos through cloud storage or directly to your smartphone through an app.
Do you need WiFi for home security cameras? It depends on what kind of camera. Wired CCTV cameras and cellular cameras do not requier a WiFi to send you a live footage or video. You can check out our best cellular security camera article if you are interested.
WiFi cameras are wireless and you can easily set them up anywhere as long as they are near to a power outlet (if your camera is not battery-operated). You can find many low-cost WiFi cameras because you don't need to hire a professional to do the installation.
WHY WIRELESS CAMERAS CAN SAVE YOU HEADACHES AND GET BETTER RESULTS
The benefit to wireless security camera systems (and I mean REALLY wireless AKA battery powered) is that they are incredibly easy to install and to move.
That way, you're more likely to install more of them and in more places. That is, unless you like fiberglass inside your clothes and drilling holes in the outside of your house.
You can put multiple cameras around your house and have more opportunities to catch a good picture of the burglar's face. For example, this video of a burglary captured on a security camera gives you an idea of how hard it can be to get a quality picture of a burglar's face with your surveillance system. Unfortunately, that's true even when he isn't wearing a hat or hoodie.
WHEN IS WIRELESS REALLY WIRELESS?
Don't be fooled:
Plenty of people think "wireless" means no cables. You too? Sorry, you'll still have to run power for most cameras.  And yes, that includes the ever-popular Nest cam!
What does wireless really mean? Strictly speaking, it means no wires, of course. But, what you'll really get when doing a search for wireless cameras is a list of cameras that transmit their video feeds using wireless protocols (WiFi).  Most often, they still require a power source that is very dependent on wires. Chances are, you are searching for wireless cameras because you actually want to avoid drilling holes in walls, eaves, or attics to run cables all over your home or business!
To be truly wireless, you'll either want a battery-powered camera that will require periodic recharging or a solar security camera like the ones at Soliom.
That's why, when you use our comparison tool, you can search for cameras that have wireless power sources too (AKA batteries).
Short on time?
Don't have time to read all 3500+ words in this article to make the best decision? Answer a few questions about your situation and get a personalized recommendation in about 30 seconds. Just click below and select "Get Started."
FINDING THE BEST WIRELESS HOME SECURITY CAMERAS OF 2019
Yep, it's just that easy. Here's the current list:
You can take a look at the features offered by each camera, and you can even filter on other features that you'd like to have. Or, you can sort by cost if you aren't that worried about the quality of the camera and just want something that's affordable.
THE DRAWBACK OF A TRULY WIRELESS Security CAMERA System
Here's the catch:
You may have guessed it, but these cameras have to play some tricks to extend their battery life to something that you'll tolerate. They do that by minimizing the amount of recording they do.
So, don't expect to be reviewing hours of video of your empty house or your grass growing. Sensors on the cameras will "wake it up" when something happens so that it can capture video while something notable is happening. Then it will relay the information via your network, and then settle down for its next nap. Meanwhile, depending on the camera, you can get a notification pushed to your phone with an image or a video clip taken by the camera.  From there, you can log in to review video of the event. So, you can watch the UPS man tossing your package onto the porch from 5 feet away.
I'm sure you're wondering what kind of battery life to expect. Of course, that depends on how often the camera wakes up to record video, but the Netgear Arlo claims a possible battery life of 6 months. That's pretty impressive, but I would bet on something under that for typical use.
Here's an idea of the battery life claimed by the manufacturers for those 3 cameras:
Netgear Arlo – up to 6 months
Netgear VueZone – up to 6 months
Viper Home – up to 1 year
Blink - 2 years
Netgear clarifies that the 6 month battery life is based on 5 minutes of recording a day. So, if you schedule the camera to record for longer, log on to view the live feed several times a day, or have the camera in a highly active area, you can plan for the battery life to scale down from there. After that, you'll have to bring it in to recharge.
Hopefully, we helped you narrow your search for the best wireless home security cameras and saved you some time. If so, pay it forward by sharing this article with your friends.
Wireless Security Camera FAQ
How do wireless security cameras work?
Wireless security cameras work by sending videos through a radio transmitter. In order to access the video, the receiver should be connected to a storage device or through the cloud. The receiver could be your computer or smartphone where you can access a live footage or images by connecting to a WiFi or using a cellular network. Take note that the receiver should maintain a wireless connection in order to capture the feed from the wireless security camera.
How to power wireless security cameras?
Wireless security cameras can be wired or wire-free. A wired wireless security camera means that you need to plug its power cable to an electric outlet to turn it on. Here, the only wireless feature is the transfer of the video signal from the camera to a receiver or monitor.
A wire-free wireless security camera means you only need to put the batteries in turn it on. here, a wireless security camera is not totally wireless since you must set it up near an electrical outlet.
How to install wireless security cameras
Wireless cameras are easier to install compared to wired systems. You don't even need to hardwire these cameras to your property; simply mount them through the walls without any extra tools or accessories. You can follow the steps below to install wireless security cameras:
Choose where you want the cameras to be installed.

Get an approximation of the height that gets the best angle and view when installing cameras. Setting them up on high walls is recommended to keep your device safe from burglars. Make sure also that the camera is installed on a high place to cover the areas that need surveillance.

Using a pencil, mark a screw hole while holding a mounting bracket against your wall.

Drill the marked holes into the wall. Make sure that the bit you are using is slightly smaller than the screws.

Set the mounting bracket on the wall. Make sure that the screw holes are aligned with the holes you drilled on the wall.

Insert the screws on the holes while holding the mounting bracket against the wall. The mounting bracket should be secured well before placing the camera.

Place the camera into the mounting bracket. Plug the power cable to the nearest electric bracket or insert the batteries to turn the camera on.

Follow the manufacturer's manual to modify the settings of the camera and sync it with your devices.
How do wireless security cameras get power?
Depending on the type of camera, wireless cameras can get power through an electric outlet, battery, or a solar panel.
Wire-Free (AKA Battery-Powered) Wireless Cameras
A Closer LOOK AT THE Netgear ARLO Wireless Security Camera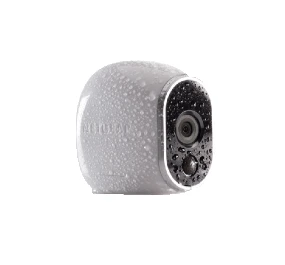 The Netgear Arlo is a compact HD (720p), battery powered, outdoor camera with some clever software behind it. The Arlo is smart about when it records footage so that it can last around 6 months on a set of batteries.
One thing to keep an eye out for is how the batteries hold up in cold weather, that's a notorious weakness for most battery types. The operating temperature range is from 14 to 122 degrees F. Combine compact size, completely wireless design, and magnetic mounting options, and you can place an Arlo camera just about anywhere you can dream up.
They come in a kit of 1 or 2 with a hub that will set you back $200 or $350 respectively. So it's a non-trivial investment to get started with the Arlo.
The initial reviews have been positive too, so it might be just what you need. Don't forget to see how the Netgear Arlo stacks up in terms of features and cost before you buy.
As far as service charges, Netgear offers several options for customers, highlighted in the table below:

DISCOVER BLINK, A Completely Wireless Camera by Amazon
The Blink series of cameras, by Amazon, were designed to be lightweight, compact, and weatherproof cameras and boast to run for 2 years with single use of 2 AA batteries. It has a slick design and showcases a really classy look similar to a GoPro. Blink features a FREE cloud storage (up to 2 hours of video recording only) and an Amazon Alexa integration.  Check out the latest Blink pricing and reviews on Amazon.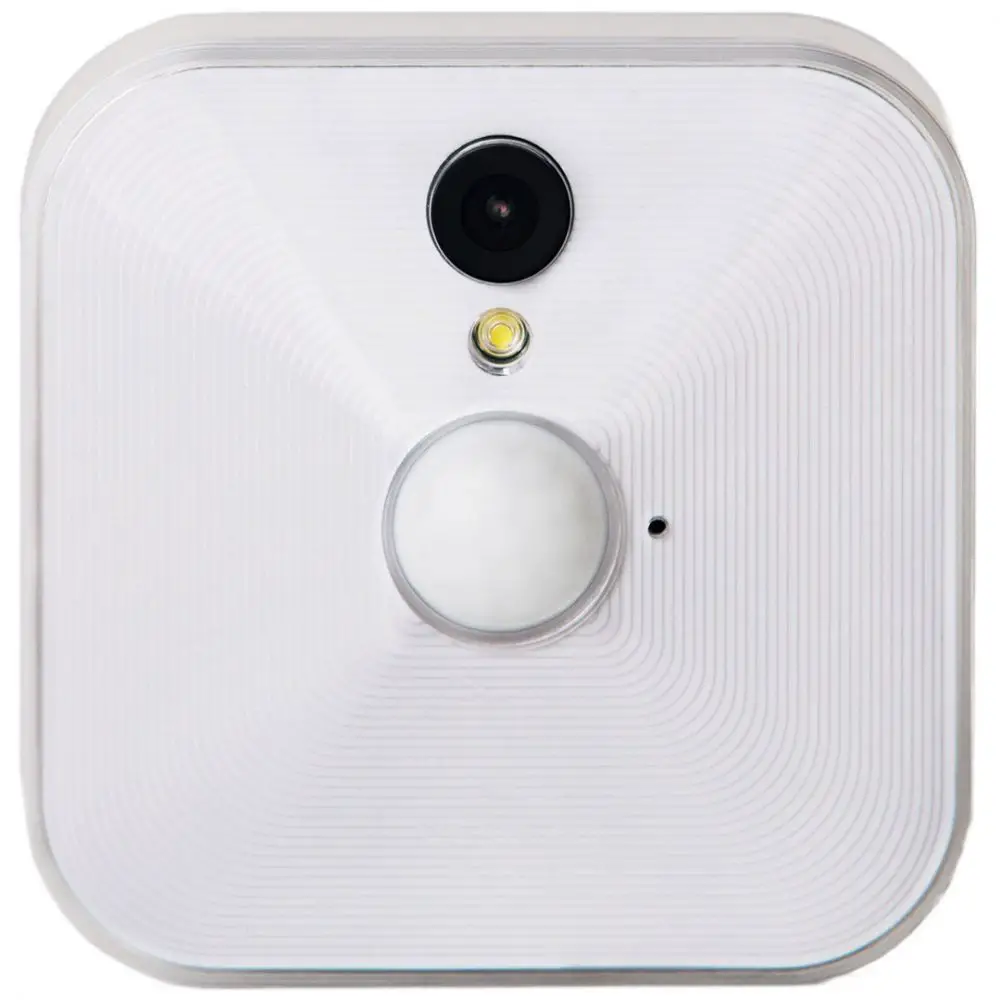 Blink offers two variants in the market - the Blink and Blink XT cameras, with the latter having night vision and better resolution.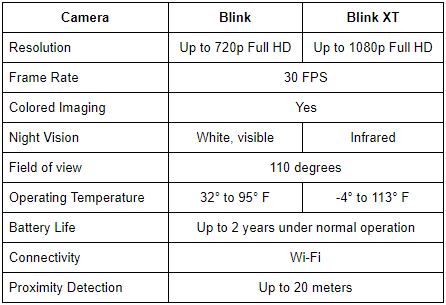 The regular costs of these cameras are $230.00 and $320.00, respectively. They come in a kit of 3 cameras along with some basic accessories.
Though these cameras have very good qualities for their price, some users complain about the following:
Limited cloud storage
Delay in the recording and short recording time after motion was detected
No remote PTZ capability
No two-way audio
Poor night vision
Requires additional smart hub
No web service
All-in-all, the Blink cameras are still good for a basic setup. Here's an overview of the costs:

INTRODUCING the FLIR FX (Occasionally) Wireless Camera
Now don't confuse the name with the Forward-Looking Infrared technology. FLIR FX cameras are HI-DEFINITION Wi-Fi security cameras for indoor and outdoor use. The designs are identical with a web camera and a bullet style or network CCTV camera. They also have the FXV101-HS camera for the sports and outdoor lovers. It resembles a GoPro that can be mounted on a helmet and has a waterproof case accessory.
Optimized for mobile, the FLIR FX cameras give you on-the-go monitoring, smart alerts, and up to 30 days worth of motion video recordings on the cloud (or save it locally on a microSD card). It's got night vision capabilities and internal temperature and humidity sensors.
Unlike the other cameras featured above, the FLIR FX is not great when it comes to battery life.That's because it is meant to be powered externally thru its USB port and its batteries are just for backup or using it as a mobile camera. It also has some issues users cite like, app glitches, lag during recordings, and limited third-party integrations.
Here are some of their best-sellers along with prices.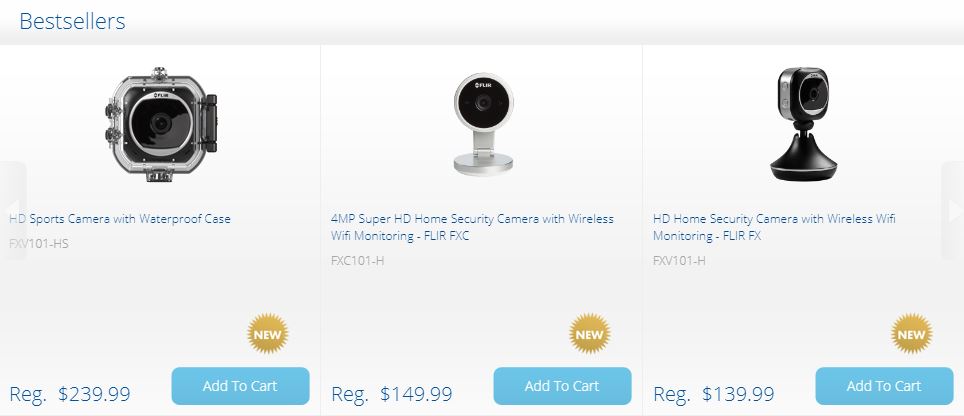 Their cloud services is also on subscription basis. They will give you a 30-day basic trial but if you really want to invest on the advanced features like quick video review and storage beyond two days, you'll have to pay $15 a month.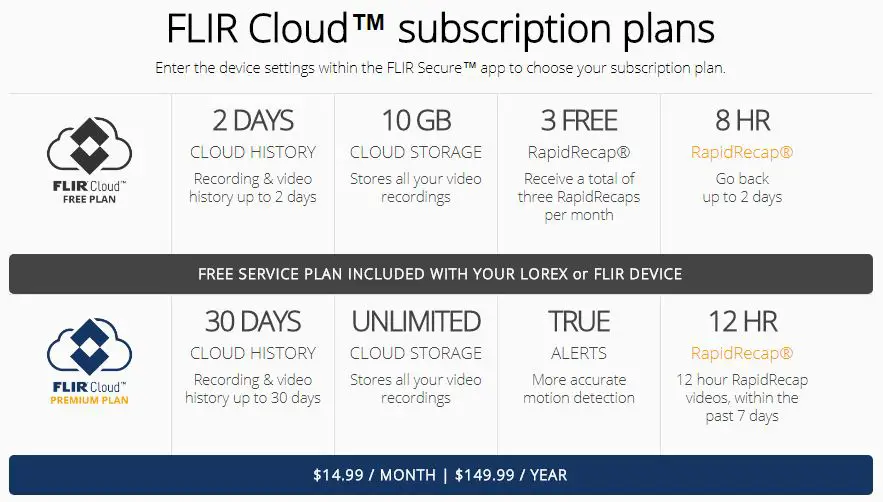 THE RING SPOTLIGHT CAMERA IN THE LIMELIGHT
Packed with all good features, the Ring Spotlight cam has become so popular not only because it has been acquired by Amazon, it's like a jack-of-all-trades but has the good things you could ask for a camera. True to its name, it really functions like a security guard and puts any would-be intruder into the spotlight.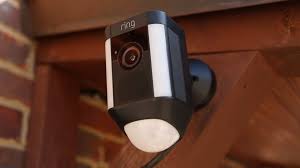 Let me tell you what I mean. It's a camera with:
motion detector that will not only send you notifications on your app, but will also siren and flash its light, making any intruder retreat

light that could illuminate dark areas around your house, which turns on and off automatically by the way

built-in microphone and speaker for two-way communication

battery plus solar panel options for more power, with battery level indication in the app
Here are its specifications:
| | |
| --- | --- |
| Power | AC adapter (solar options) |
| Connectivity | Wi-Fi |
| Audio | Two-way with noise cancellation |
| Video | 1080p HD video with live feed and night vision |
| Motion Detection | Custom motion zones |
| Siren | Remote-activated 110-decibel alarm |
| Camera Lens | 140° field-of-view |
| Operating Conditions | Weather-resistant |
NOT QUITE WIRELESS SECURITY CAMERAS - WIRED POWER REQUIRED
SAY HI TO NETATMO WELCOME
Netatmo Welcome is a new breed of wireless indoor camera. Talking about style, it sports a slick cylindrical shape that conceals perfectly on top of your tables or drawers, making burglars think that it's just a regular power bank.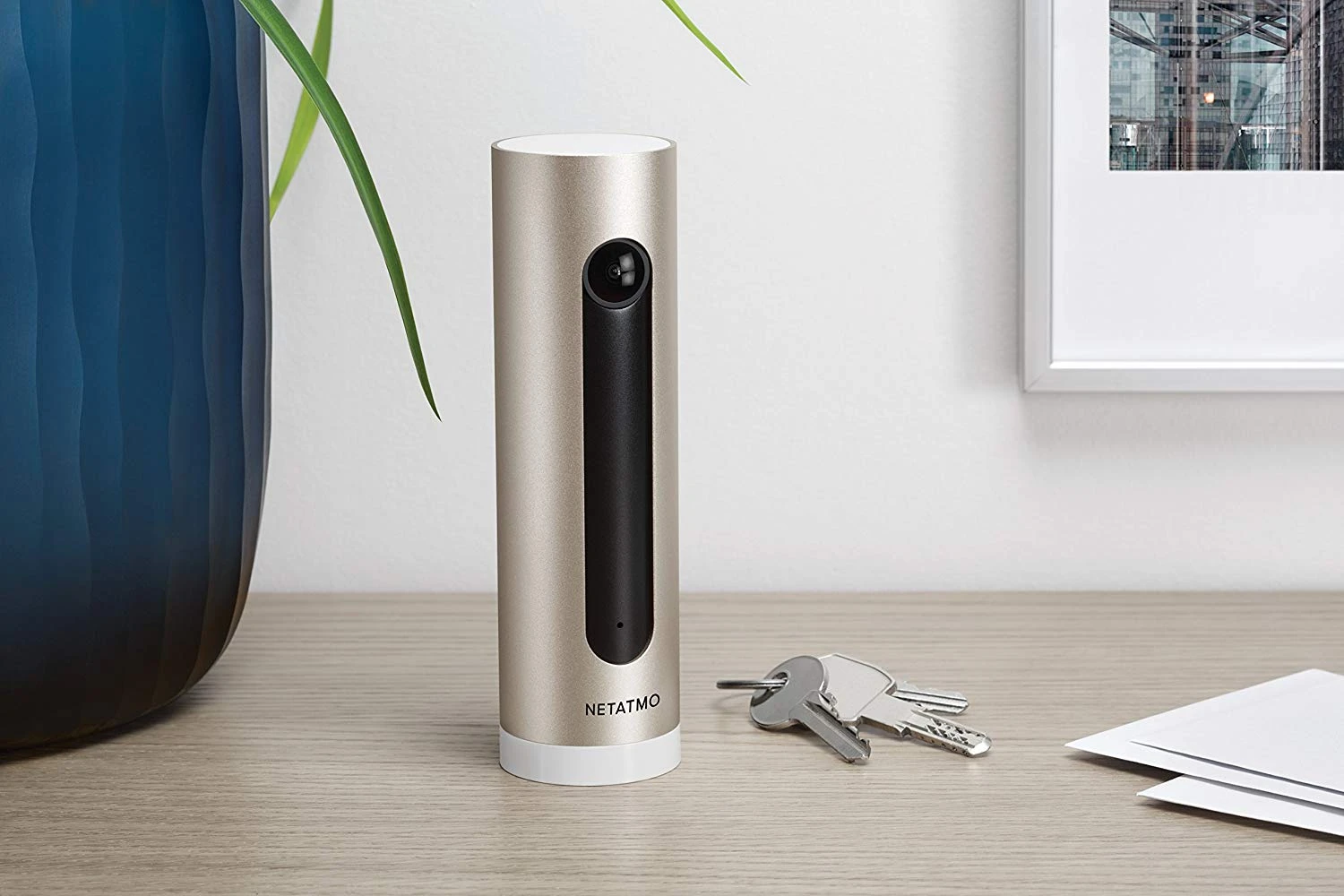 Now, what's really interesting about this camera is its revolutionary motion alert notification. It will send you an immediate alert if an unknown person has been detected inside your home, together with its facial image and a video recording of its activity. You can also disable the camera so not to record videos of you and your family members for privacy. Of course you won't like to get caught singing to Katy Perry, right? Its facial recognition capabilities will automatically know who is who. On top of that, it could also send you alerts if it hears fire or smoke alarms and will send you a video feed of what's happening.
| | |
| --- | --- |
| Camera Resolution | 4 MP, 1920X1080 |
| Field of View | 130° |
| Night Vision | Yes |
| Audio | Microphone |
| Power | MicroUSB |
| Connectivity | Wi-Fi, Ethernet |
| Storage | MicroSD Card |
| Software | Android & iOS apps, desktop web server |
| Price | $180.00 |
Setting it up is plain and simple. Just place it in an inconspicuous area, facing where you suspect an intruder might come in, plug in its power adapter, download its app, and introduce yourself and your loved ones to it for facial recognition. The Netatmo Welcome works with Google Home Assistant and has no subscription fees.
Here is a summary of what consumers say about the product:
| | |
| --- | --- |
| Pros | Cons |
| The Netatmo only backups screenshots to its cloud. The full video recording is saved to the local storage. | Is powered via a cable which hinders portability. |
| It is able to learn and identify faces and could tell when someone has arrived or left. | Is limited only to be placed on flat surfaces since it has no mounts included. |
| You can configure not to record on selected people to maintain privacy. | No two-way audio. |
| One-time payment only. No hidden charges. | Only the IFTTT integration works satisfactorily. |
| Allows multiple people to manage the camera and be integrated with geofencing. | Has bad user-experience for its app. |
BE THERE WITH D-LINK HD CAMERA EVEN IF YOU'RE NOT
The DCS-936L camera by IT equipment manufacturer giant D-Link is designed to look unsuspicious unlike most common security cameras. Its matte black color easily blends in shadows. What I like about its design is you can swivel and rotate the lens to focus to whatever direction you want while having its base firmly gripping on a flat surface. It's like a foundation makeup or a candy box that you can open its lid.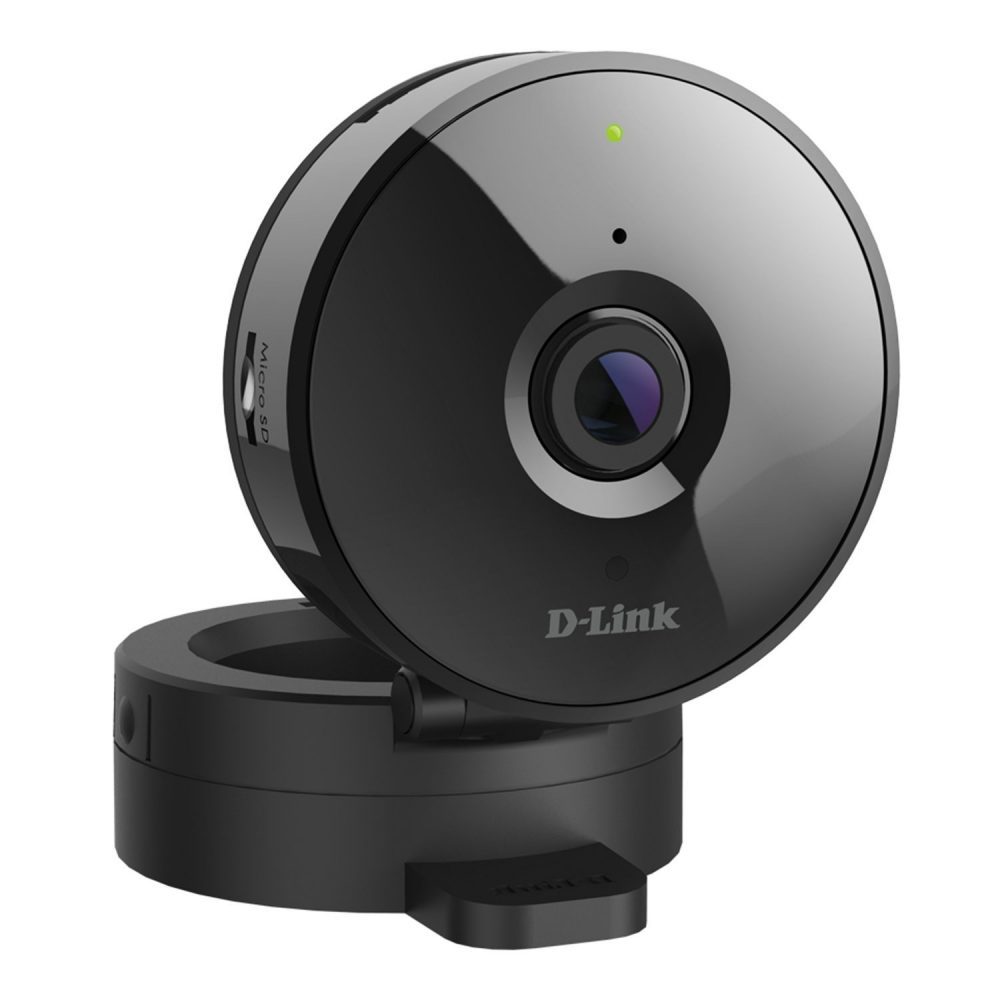 It has the features similar to the Netatmo Welcome camera but aside from having a microSD card for local storage, it can also push video to your NVR (networked video recorder) which is very handy for backups when some clever burglars would try to steal either the camera or NVR.
For its price of $56.99, the D-Link DCS-936L features the following:
720p HD Quality Video – Rich detail and crisp image quality

Sound and Motion Detection – Push alert notifications when loud noises or movement is detected

Local Recording – MicroSD/SDXC card slot for local recording based on event triggers, schedules or continuously

Wi-Fi Signal LED – Locator LED guides you to the best camera placement within Wi-Fi range for reliable streaming and recording

Night Vision – See up to 16 feet in complete darkness with built-in IR LEDs

Remote Viewing – View on your iPhone, iPad, Android device or Windows phone with the mydlink Lite app
Night Vision Capabilities of Wireless Cameras
Ring Spotlight Camera Night Vision
The Ring Spotlight Camera has enhanced night vision capabilities and 140 degrees field of view. For IR night vision, the footage of the camera gives a tunnel vision effect at 30 feet. The footage can also look a little bit foggy but is still clear enough to recognize people. However, people's faces are hardly recognized at a distance of 30 feet.
The Ring Spotlight Camera doesn't provide a manual turn on or off of the night vision since its automatic. To test its colored video recording at night, you have to provide enough light to automatically trigger the night vision setting to turn off, otherwise you will still see black and white video. When using the LED flood light, the footage is much clearer but may still give a choppy and lag recording when a person moves in front of the camera.
Yi Outdoor Camera Night Vision
The Yi Outdoor Camera is a new comer in the Yi family designed for outdoor installation. It has a resolution of 1080p HD and field of view of 110 degrees. However, it can be prone to glare especially if the surrounding areas have many lights. The footage can also start to pixelate at a distance of 30 feet.
Yi camera provides an option to set the camera to black and white or colored. It has a manual night vision IR light setting on the main menu but may still output a black and white footage, depending on the surrounding ambient lighting.
Reolink Argus 2 Night Vision
Compared to other varieties of Reolink cameras, the Reolink Argus 2 integrates a Starlight CMOS sensor which gives you a clear night vision.  The camera has a 130 degree field of view, 1080p resolution, PIR motion detection, and two-way audio capabilities. The downside, however, of Reolink Argus 2 is that the camera will stop recording if you are not moving enough in front of the camera, even if the sensitivity is set to high.
Arlo Pro 2 Night Vision
The Arlo Pro 2 is a higher-resolution version of Arlo Pro with a 1080p resolution. Its lens is surrounded with eight 850 nm night vision infrared LEDs which provides crisp and very good contrast. Unlike most wireless cameras, the Arlo Pro 2 has a high dynamic range, is not prone to glare, and can provide very clear recordings even at 30 feet.
The Arlo Pro 2 provides clear and crisp colored vision. However, using the LED flood light can cause the camera to capture too much glare, especially when you are in front of the camera.
Blink XT Night Vision
The Blink XT is an outdoor camera that captures 1080p HD video at a 110-degree field of view. Instead of an illuminator, it uses infrared for enhanced night vision capabilities. However, the camera video can produce too much glare, especially when you are in front of the camera. The video also doesn't provide crisp details especially at a distance of 20 to 30 feet.
NEST Outdoor Camera Night Vision
The NEST outdoor camera is a weatherproof security camera with 1080p HD video, 8x zoom capabilities, and is equipped with infrared LEDs for night vision. The downside of this camera is that the footage can have a grainy texture at medium setting. A medium setting allows you to save bandwidth since it records 24-7. The high setting is an option, but overall doesn't improve the look a lot over the medium setting. On the downside, the size of your file will be doubled. Also, a person standing 30 feet from the camera is not recognizable in the video recording.
The footage of the NEST outdoor camera may not be as clear as Argus 2 but it is enough to identify an object or face of a person. Footage also has minimal glare and provides crisp and good detail at high setting.
DOWNSIDES TO WIRELESS COMMUNICATION FOR SECURITY CAMERAS
Wireless Router Throughput Issues
The upload and download bandwidth your IP cameras are consuming may vary with several other factors. These include the compression (such as MJPEG/MJPEG-4 and H.264). camera resolution, FPS (frame rate per second), and the number of cameras connected to your network. If you want the best quality of video (such as higher resolution and more FPS), more bandwidth is required. Unfortunately, this may slow down your network if you wireless router is close to its limits due to video streaming services or heavy internet use.  
Interference With Other Wireless Devices
Co-channel interference is one of the many reasons why you your wireless cameras may not properly send you clear video signals. Most wireless devices today, such as Bluetooth, Zigbee, walkie talkies, and many others communicate via the 2.4 GHz channel. If you use a lot of these devices, that may lead to congestion of the channel and interfere with your video signal. Unless you can determine which devices are having problems (a difficult task for even tech-savvy users) change your wireless cameras and wireless router to another channel (some routers are dual-band which can be used both in 2.4 GHz and 5 GHz channels), then it would be impossible to avoid the interference.  
Limitations of Cellular Networks for Cellular Cameras
If you are planning to use a cellular camera to monitor your home/properties without WiFi connectivity, you have to consider the upload and download speed needed for your camera and how much your service provider can offer.
For example, if you prefer to have a resolution of 640 x 480 pixels with 7.5 frames per second, your service provider should be able to provide at least 650 Kbps of upload and download speed. If you need a higher resolution video to monitor your property, a 3G/LTE cellular camera may not be able to meet your requirements.
You won't be able to view the property in real-time from your phone, and recordings of any break-ins may not be preserved if connectivity is poor.
Plus, some connection plans will set data limits, or caps, that could be hit if video is constantly being streamed to a cloud service or if you pull up the video feed on your phone very often.  That could lead to a very expensive bill that you aren't expected.
DOWNSIDES TO COMPLETELY WIRELESS CAMERAS
Batteries
Perhaps the obvious benefit of battery-operated cameras is that it is completely wireless, thus making it more flexible. However, batteries have their own disadvantages as well. For example, if you are installing your camera outdoors, the WIFI signal from your home or office may not provide a solid data connection to your camera. A weak WIFI signal will cause your camera to use more power to stay connected.
Other pitfalls of using batteries include their lower storage capacity during cold weather. Moreover, cameras that rely on motion sensors for turning the recording status on and off may not always record, or sometimes may take more time to wake and record on motion events. Despite this, your camera will still continuously use power whether it's recording or not. If your battery can last up to 5 months, it is estimated that you'd only get about 13 hours of continuous recording for one popular camera.
And when your battery finally goes down, you will need to replace it. If you install 4 cameras around your house, do you really want to go around and replace batteries 4 times a year?  Since the cameras will likely see different levels of activity and recording, you can't rely on them all requiring a battery change at the same time like you do with your smoke alarms.
Even worse, the batteries may die when you are travelling away from your home or you're on a holiday vacation outside the country. If the battery suddenly goes down, then you won't be able to monitor your properties because nobody can replace your batteries.
Solar-Powered
We all love the idea of using renewable energy - it's green and environmentally friendly. If your wireless camera can be powered with solar energy, then that would be awesome! But there's a downside - what if it's raining for days and there's no sun to power-up your cameras?
That is the reason why cameras are backed-up with batteries rather than being fully dependent on solar power. However, it's going to be a headache if you are monitoring a remote property away from home and the battery died because you have a few days of bad weather and the battery did not have enough power stored.
Here's your next step
Well, now that you know the pros and cons of wireless cameras and how much work you still may be doing to run wires if you aren't a smart buyer!
Still think you could use an expert at your side to help with the final decision?
I've figured out a way that I can give a buying recommendation customized for you exact situation.  I'll even personally discuss any concerns you have for the first 50 people who try it.  Follow the link below to get started:
Get a personalized recommendation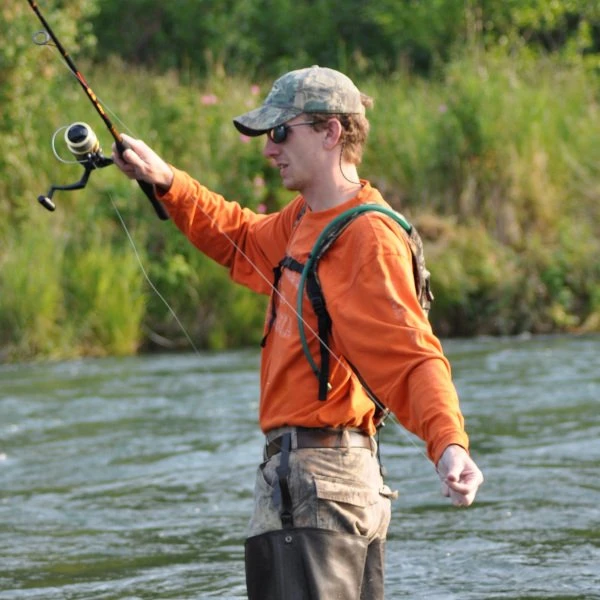 Hi, I'm Jody. I graduated with honors with a Masters of Science in Computer Engineering and have over 15 years of experience working as an engineer with electronics products. I'm a lifelong learner and tinkerer and enjoy automating things around the house so I can solve bigger problems than getting out of bed to check if the garage door is closed . . . like too little sleep!