Hopefully, if you have guns in your house to defend yourself or just for sport, you understand the value of keeping them in a safe.  If you do a quick tally of their value, you'll recognize their attractiveness as a quick score that can be converted to cash.  Depending on the size of your collection, you would probably be the guy bringing up the average for monetary loss due to burglary the next time the FBI publishes a report.
Let's say you already picked out a gun safe with all the right features.
Next, you've hopefully already done what you can do to hide your safe and even to hide the fact that you have guns in your home.  I would recommended not openly loading large amounts of firearms in your car in plain view from the street.  Do it with your garage door closed, if possible.  If someone was riding through the neighborhood or targeting your house, you may make yourself a target.  And before you dismiss that as something that won't ever happen, remember that large portions of burglaries are committed by people that live nearby and are done on the spur of the moment.  Even if you live in an upscale neighborhood, there may be a teenager with a drug addiction in the neighborhood looking to finance an expensive habit.  You just never know and practicing a little operational security could go a long way, and it certainly doesn't hurt anything.
NRA stickers on your car parked out in the driveway are just good advertisements to burglars that there are valuables inside that could net them a few thousand dollars.  Show your support some other way.
Assuming you've purchased a safe, you may have realized that it just doesn't store your guns as efficiently as you had hoped.  Or maybe your constant collecting has caused things to be more crowded in your safe than you would like, or you're having a hard time seeing the guns toward the back.  There may not be any lights in your safe or perhaps the ones that are there are pretty weak.
Either way, there are gun safe accessories that will take your gun storage to the next level.  They generally fall into the following categories:
Light Accessories
Many of the lights that come standard in a safe when you purchase it are not very bright to begin with.  Then, once you start to add guns to the safe, it becomes even more difficult to see into the back of the safe.  Thankfully, the problem of poor lighting is easily solved.
Lights for Inside Your Safe
Most accessory lights stick on or use velcro to attach to the perimeter of your safe.  So, they are fairly universal.  You will just have to plan ahead for where you will mount the lights and make sure that you have room to accommodate the dimensions of the gun safe lights that you plan to purchase.
Another thing to consider is how the lights are powered.  Most smaller LED lights will run on batteries and last for well over 6 months (depending on how often you open your safe).  But, some of the larger light kits use AC power so you may have to add an outlet kit to your safe if you don't have one already.
Here are some options to brighten up the interior of your safe.
Liberty sells a 2 bar light kit for $46 that comes with push pins for mounting.  The kit uses LED lights and  is battery powered so you won't have to worry about having outlets or drilling holes in your safe to add them.  It also lets you adjust the shut off timer to conserve battery life.
If 2 strips isn't going to cut it, their Clearview light kit is about $150 for 6 light strips. This set requires an AC outlet because of the extra current draw. But, if you want a full blaze of glory, this kit gives you everything but the singing choir when you open the safe.
Coming in right in the middle of the pack at $70, this Browning light kit is also 6 tubes with mounts. It's AC powered and sports a 30-60 s delay on closing. The only downside that I see with these is there doesn't seem to be a lot of flexibility with mounting locations.
If you're looking for something to spotlight a certain area or three, then Stack-on offers a battery-powered, directional light kit. It comes as a single strip with 3 lights on it. The difference here is that each light can be positioned to focus on just the area where the light is needed. The lights have a manual switch and also have an optional motion detection setting, and it mounts with velcro.
Exterior Lights
If you or someone you know has a combination lock that's hard to see at night, then this next light may be a good solution. It allows you to open the safe at night without turning a lot of lights on and alerting a burglar or ruining your night vision. The light is magnetic and attaches right over the dial. Cannon and Liberty offer these but the Cannon light saves you a few dollars and is still rated really well.
Storage Accessories
Two things that quality safes are not is cheap and easy to move. Because of those, most people don't buy a massive safe as a first purchase. So for good reason, you chose a gun safe organizer DIY or a safe that would fit every valuable that you had and then some. Unfortunately, over time, the extra room you once had gets consumed by new items that you want to protect, until there's little room left in your safe and getting anything out of the back is a royal pain.
That's where these next gun safe accessories will help you to store things more efficiently and reclaim some of that extra space.
Rifle Rods
If you're running out of room for your long guns and having to stack or lay guys too close to each other, you should take a look at these rifle rods. Just about every major safe manufacturer offers them on their web site.  Check out this video from Liberty to give you an idea of how they work.  If you're still skeptical, here's a whole slew of before and after pictures of safe makeovers using rods and pistol hangers. As you can see, many of these people were able to reclaim 30% and more of their safe just by storing things more efficiently.
The rods are made by Gun Storage Solutions and can be purchased in different kit sizes (the image will take you to Amazon):

| Item | Retail Price |
| --- | --- |
| Starter Kit (20 rifle rods with loop fabric, 19 x 30 in.) | $74.95 |
| Starter Kit (10 rifle rods with loop fabric, 15 x 19 in.) | $39.95 |
| Add-Ons (6 Pack of rods) | $19.95 |
| 17 Cal. Add-Ons (2 Pack) | $9.95 |
Pistol hangers
If you looked at the video or pictures above, you'll see that a big part of the makeovers was the use of handgun hangers to position handguns under a shelf and above your long guns.
You may want to keep your dedicated home defense gun close to your bedside in a quick-access safe like the Gunvault model we reviewed, but the rest can "hang-out" in your large safe.
These come in versions that hold 2 guns over and below a shelf and versions the hang under a shelf so that you can still use the top of the shelf for other items. Click the image to rewview them on Amazon.com.

| Item | Retail Price |
| --- | --- |
| Under Shelf (4 Pack) | $19.95 |
| Over/Under (2 Pack) | $19.95 |
| Back Over (2 Pack) | $10.95 |
Generally, the pistol hangers:
Fit 22 Caliber and Larger
Are for use on shelves 5/8″ – 1″ thick and >10″ Deep Shelves
Fit handguns up to 10″ in Overall Length
But, if you get the back over hangers they will accommodate a longer gun.
Pistol stands
Pistol stands can also be a simple way to fit more handguns in an area without stacking them around each other and risking damage.
Browning has stands that hold 4 or 6 guns upside down at $20-30 a piece. They remind me a little of a rib rack. The down side is that these are not stackable.
Stack-on, on the other hand, offers a 4 gun stand that can stack on top of each other. I wouldn't go too high with these, but they're a good way to pack pistols into a small space.
Door Organizer
Door organizers can put the space directly behind the gun safe door to good use, but the size and mounting method are going to vary depending on your safe. Most door panels have a couple of pistol pockets, zipper pockets, and attach with velcro. The door panels from Liberty safe also have a document protector that can keep your important combustible papers cooler in a fire.
Magazine mounts
Now that you have your pistols tucked away, you may need a good place to store your magazines without taking up floor space by just stacking them in the bottom of your safe.
Magazine mounts consist of a magnetic plate that you can mount under a shelf or on the door to stick your magazines too. You could even attach them to the outside of the safe if you wanted. Of course, the practicality of that option will depend on what environment your safe is in.
They generally run about $10 each from Liberty, Gun Storage Solutions, etc. unless you buy them in quantity. Here's a link to the Gun Storage Solutions mount listed for $10 on Amazon.
Bow Storage
If you have a bow, give it a first class spot in your safe too instead of just leaning it in a corner. This bow hanger from Browning only fits their Axis mounting system and costs $30.
Or, you could go for this hanger from Liberty that costs $17 and mounts to any wood shelf.
Environment Control
Of all of the conditions that will cost you some money in your safe, too much humidity can ruin your guns.  If your safe is in a conditioned space, your HVAC system will keep the humidity low. But, for those of you that keep your safe in a garage or a basement, having a system inside the safe to keep the humidity low will save you a lot of headache down the road.
Permanent Dehumidifiers
As far as the type of device, a powered dehumidifier that slightly heats the air inside the safe will work best.  The slight temperature difference causes the air inside to expand and push the moisture out of the safe and also causes some convection that keeps the air inside circulating.
Browning sells an 18" safe dehumidifier for $30 that uses AC power.
Liberty sells a PEET M10 dehumidifier that you can pick up for $22 that should do an excellent job too.
Rechargeable Dehumidifiers
If routing power into your safe seems too tough for you to do, then you can get by with rechargeable dehumidifiers. The down side to these is that they can only absorb moisture for so long before they need to be recharged. And, if you forget to take them out and plug them in or put them in the oven to dry them out, then they cease to work.
This Stack-on rechargeable dehydrator is cordless and can pull excess moisture from 100 cubic feet for 4 – 6 weeks before it needs to be recharged. To recharge it, you can just plug it into an outlet overnight, and it'll be ready to put back into service in the morning.
This Eva-Dry dehumidifier looks just like the Stack-On unit, is rated really well, and saves you $5.
Eva-dry E-333 Mini Dehumidifier, Pack of 1, White Sand
✔ EASY TO USE: This mini dehumidifier is spill and mess free. Just hang and go! Non-toxic, child and...
✔ MINI DEHUMIDIFIER GOES A LONG WAY: Super dry dehumidifier unit lasts 20-30 days before recharging the...
✔ SMALL, SLEEK DESIGN: This portable small design lets you hang or conveniently place the dehumidifier...
As another alternative, you can also purchase a large can of desiccant. It essentially works the same as the Stack-On and Eva-Dry units. But instead of drying them out by plugging them in overnight, you can put it in the oven for a few hours to dry it out. Since the construction is simpler, using these desiccant cans instead of the previous units will save you a few dollars.
Fire Protection
Depending on the fire protection offered by your particular safe, you may want to supplement that protection for sensitive materials like your marriage license, birth certificates, and titles. You can put them in a bag that will keep them much cooler during a fire and prevent charring and burning.
You can find cheap bags online, but they are usually just a fiberglass sleeve to put your documents in. In case you've never spent time in your attic or around fiberglass insulation, that's a bad thing. You don't want fiberglass fibers getting all over your hands and arms every time you have to get to your passport. Plus, if the pouch isn't sealed adequately, the paper inside can char and be unrecognizable even without catching on fire.
So, in my mind, it's worth paying up for a quality product. This bag is like putting your documents into a fireman's suit. Even if you don't have a safe, it will keep them safe from fire and protect them from the water used to put out the fire.  It also has independent testing to back up its capabilities.

Alarm Accessories
Another thing you may not have considered when you bought your safe is an alarm system to let you know when it's tampered with.  If you already have a home security system, you could simply add an entry sensor to your safe door to let you know when it's opened.  And, if your system offers it, you may want to consider a sensor that is triggered by movement or vibration so you know when the safe it being tampered with.
If you don't have a home security system and don't plan to get one, then you aren't out of luck.  You can get a dedicated safe monitoring system for $200 from Liberty Safe.  The initial cost seems a little high, but there are no monthly fees to be able to monitor your safe.  So, your initial investment is all that's required.
The unit is battery powered and connects to your existing WiFi network in your house.  It has alerts for movement, when the door opens, humidity rises, the temperature rises, when the battery is low, and when the internet connection is spotty.  So, it definitely goes beyond the level of monitoring that you would get with a home security system.  When an alert is triggered, it will send you a notification via email or a text.
You can customize the alerts that you get by setting the trigger points for the temperature and humidity alarms, and it will send you an alert when the battery needs to be changed too.  You can have it send messages to your friends too.  If there aren't any alerts, the system will send you a weekly status update so you know that it's still on the job.
One word of caution though, make sure you consider picking up the optional antenna.  Big metal boxes trap wireless energy, so you'll likely have to route an antenna outside of the safe to establish a connection. Also, read the alerts on their web site about the different routers and internet services that the alarm may not work with before you order it.
A Thing of Beauty
Knowing that your most valuable possessions are secured where they won't be damaged by fire or taken by thieves will definitely lower your burglary risk exposure. It should help you sleep a little better too.  See what else you can do to sleep better by assessing your risk of burglary and taking steps to lower your risk using the link below.
Risk calculator
Want to see what else can lower your burglary risk? Try our burglary risk calculator.
Share this with your friends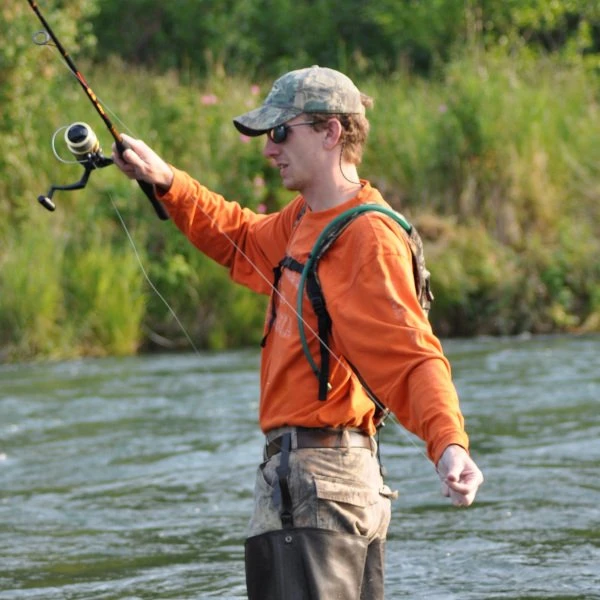 Hi, I'm Jody. I graduated with honors with a Masters of Science in Computer Engineering and have over 15 years of experience working as an engineer with electronics products. I'm a lifelong learner and tinkerer and enjoy automating things around the house so I can solve bigger problems than getting out of bed to check if the garage door is closed . . . like too little sleep!
Last update on 2023-11-10 / Affiliate links / Images from Amazon Product Advertising API