We've mined the web for the best home security system reviews in 2015 and piled all of the nuggets here for easy pickings. You won't find any desktop reviews or fake reviews from somebody trying to sell an affiliate product. We've link to the best sources to save you time in your search.
Before you get started, we'd recommend opening our home security system comparison tool in another tab so that you can quickly narrow down the list of systems that meet your budget and feature constraints. You can get a walk-through on using the tool here. Then, come back here to get more in depth information on each system.
An Aside: A Top Home Security Systems List is a Fairy Tale
Does anyone know your home security needs as well as you?
Of course not!
I will grant that you may not have enough experience to know exactly what sensors, how many, and in what locations. On the other hand, the information you do have about where you live, what the layout of your house is, how much you can afford to spend, and what your tolerance of risk is can only be answered by you.
Take some time to learn the pros and cons of wireless security systems, calculate the true cost of a long monitoring contract, or compare security system features.
Once you get enough information, you can make an informed decision that is the best for your family's home security.
So, how does a rating of the top home security systems and the best alarm companies determine what the best security system for you is?
It doesn't.
And, it can't.
Only YOU can do that.
That's exactly why you won't see a consolidated rating system on this site. What you will find is information about burglaries and security systems, buying guides, and reviews of home security systems. You will find tables of information that you can sort and filter based on your needs and then continue your search on the manufacturer's website. If you're interested, you can also read our post about wireless security cameras to monitor your home through a live feed. But, we promise that we aren't going to try to make the decision for you and certainly not just because some company pays us a higher commission on a sale. The only function for a rating system, in our humble opinion, is to give you a starting point for your research.
For those of you that do want a rating system to get started with, you can sort our alarm system comparison tool by whatever feature is most important to you. If you do use another site with a rating system (and there are good ones out there!), please don't just blindly accept what they say without considering the factors that went into the analysis. You need to analyze their motivation for ranking systems the way that they do. The best sites will be completely transparent about their ratings and not arbitrarily choose factors or weightings to favor particular companies. If they aren't, I wouldn't use them.
After all, this is a system that you will have to live with for quite a while, probably for as long as you own your home. So, it is worth taking the time to pick out a system that will be effective when it is in use and easy to use. After all, if it is too hard to configure and operate correctly, you will leave the system disarmed and won't get any benefit from your purchase. If you signed up for a contract system, you'll have to pay for years for something that beeps at you when you open the door. Consider the beeping a reminder not to be so impulsive next time by choosing the first on a list of the top home security systems on a site instead of doing the proper research.
If you really feel like we could benefit from a ratings system, we'd like to hear that too. Send a comment using the form below.
Abode Reviews
The Abode system is a relatively new comer in the market. The company was started by a former ADT executive who saw opportunity in the DIY home security market. The general consensus is that it's a quality system that most people that have really like, but the upfront costs for the hardware are higher than many.
The upside to the high hardware costs are that you get a central unit with Z-Wave and Zigbee hubs along with a growing home automation capability. So, it's a good home automation/home security system mashup that is capable of being monitored professionally for $30 per month with a cellular backup communication link for when your internet goes down.
So, to summarize, you pay more than iSmartalarm but you get more home automation capability and can integrate with Alexa, Nest, and IFTTT. And, you save money every month over systems like Scout, Simplisafe, and Frontpoint.
---
Product: Abode Security System
Price:$300
Avg. Rating: 4/5
---
CNET – 4/5
Summary:
4/2/17 CNET says the Abode starter kit has all of the essentials and likes that you can add optional accessories and contract-free professional monitoring as needed. A big win is temporary professional monitoring to cover you while you take trips and vacations. One down side is that any smart home automations have to be set up through a web page instead of an app.
TechHive – 4
Summary:
3/21/17 All of the major features are here with battery backup and cellular communication backup as well (though you'll have to subscribe to a monitoring plan for that one). One thing to keep in mind if you're considering their camera, "I was unable to identify faces at a range of more than six feet, and asking a criminal to get that close and personal with an alarm sensor seems like asking too much.".
TechHive – 4
Summary:
5/11/17 PC Mag doesn't like the bulky sensors or the fact that you can't manage notifications from mobile app. But, they still rated the system 4/5 starts for the features and value.

Insteon Reviews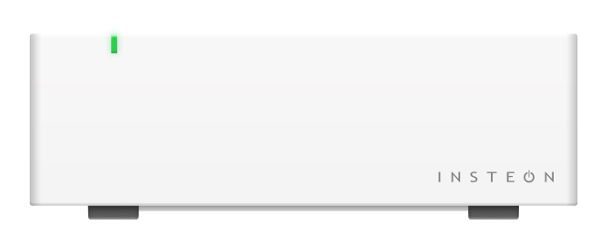 The Insteon system  (site) has been around for 20 years and has all kinds of devices.  It uses the Insteon protocol, which consists of a power line protocol that travels over the wiring between your outlets (like the X-10 protocol) and added a wireless protocol as a backup communication channel.  Unfortunately, you won't find Z-Wave or Zigbee support.  But, as I said, there is a wide variety of devices available, even if there isn't a lot of competition to drive prices down.
---
Product: Insteon System
Price:$120
Avg. Rating: 3.5/5
---
CNET – 3.5
Summary:
9/12/13 The Insteon review on CNET is pretty dated and didn't have good things to say about the Insteon app.  Judging by reviews on the app stores, it could still use some work.  The big advantage is the lack of monthly fees.  The only restrictions on functions are due to your budget and how many compatible sensors and control devices you have.
TechHive – 3.5
Summary:
1/28/15 Even with all of the time that Insteon products have been on the market, the company still doesn't integrate them very well with the web interface or their mobile apps.  TechHive liked the easy setup for lighting devices and solid tech support typical of a product this age.  In the cons column was difficult setup for non-lighting devices and limited integration with the mobile app.
Iris Home Security Reviews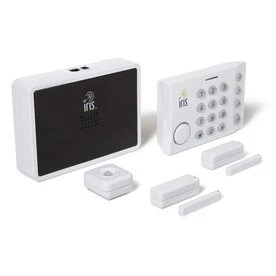 The Iris system from Lowes is an established system that has Z-Wave support and a wide variety of compatible devices. An important security feature is that it also supports a cellular backup.  The big hit that the Iris system consistently takes is for charging $10 per month for the more advanced home automation features that nearly everyone who buys the system will want to have.  Those costs can really add up over time.

---
Product: Iris Home Automation System
Price:$180
Avg. Rating: 3.3/5
---
Packages:
Basic
Premium
Care
Cellular Comms.
Features

 Basic control of devices
Email, text, or voice call alerts to the account holder

 Advanced control of devices
Alerts to up to 20 contacts
Extended video recording and storage
Configure rules across devices
Set modes across all devices
Voice control through the app
Schedule dates and times for door lock access

Requires Premium
Instant messaging in emergencies
Monitor activity of people at home
Alerts when daily routines change unexpectedly

Backup cellular connection
OR Continuous cellular connection

Cost
 FREE
 $10 / month
 +$5 / month
+$5 OR $10 / month
CNET – 3
Summary:
CNET likes that the system has wide sensor compatibility due to Z-Wave protocol support. Unfortunately, the web and app interfaces aren't that good.  On top of that, the extra $10 a month to unlock all of the features buries Iris as an option under other free competitors.
Digital Trends – 4
Summary:
12/18/14 The Lowes Iris hub has a wide variety of sensors via 3rd part Z-Wave devices, and the app is easy to use and functional. But, it requires a monthly fee for advanced home automation features.
Tom's Guide – 3
Summary:
Again, the big complaint with the Lowes Iris product is that the functionality for the free monthly option is very limited.
"[the] Premium offering, which lets you live-stream video (if you buy a separate $129 or $148 Iris video camera), and offers voice control of your home setup via Iris' mobile app, and the Iris Magic system for configuring IFTTT-like rules for your devices. "
David suggests that most people would be better off with a Wink hub instead.
iSmartAlarm Reviews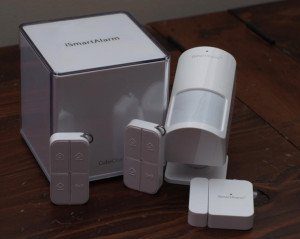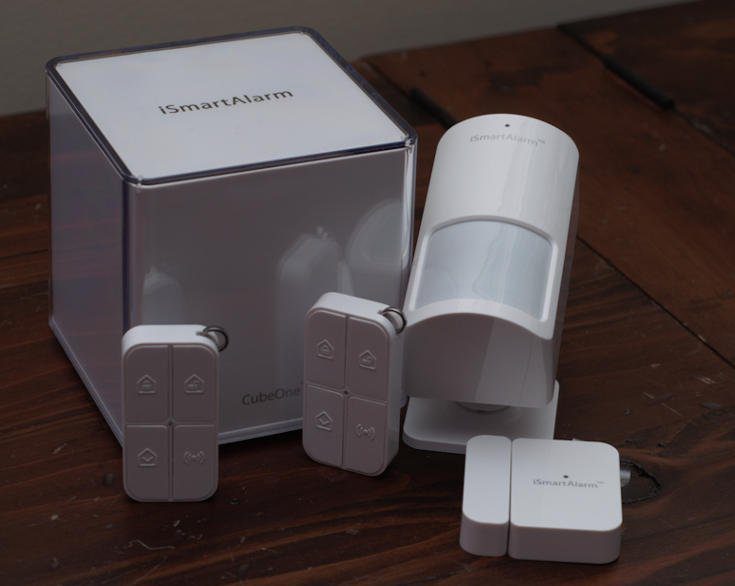 iSmartAlarm started out as a crowdfunded DIY security company. They offer a nice home security package with optional cameras and support for iOS and Android phones to control and monitor your system. And, it all looks like it was designed in this century!

---
Product: iSmartAlarm Security System
Price:$200
Avg. Rating: 4/5
---
Need an iSmartAlarm promo code?
24/7 Home Security – 4
We've already
reviewed the iSmartAlarm security system and the new iCamera KEEP
, you can see a detailed review and screenshots there. We really like the system and initially gave it a 3.5 because of connectivity problems with the camera. But, a subsequent app and firmware update for the iCamera KEEP resolved that issue, so we adjusted the score.
Read more about our experience
if you're thinking about getting the system.
Naturally, it's the best review you'll find online. :) But if you insist, you can take a look at some of these other good reviews as well.
CNET – 4
Summary:
9/8/13 Ry at CNET is a fan of iSmartAlarm. He highlighted difficulties with the earlier version of the camera, and its poor integration with the system. But, the value of the well-priced system, lack of monthly fees, and the simplicity of securing your home made it a win for him.
PC Mag – 4
Summary:
4/14/14 PC Magazine calls the iSmartAlarm an editor's choice worthy system because of its simplicity, function, and great value for what it provides. The things that are cited as flaws in the system are the lack of video recording from the camera and motion detection (which is on the newer iCamera KEEP). Also, they highlight the lack of a web interface to control the system from a PC. But, there is no denying the value of the system.
Myfox Reviews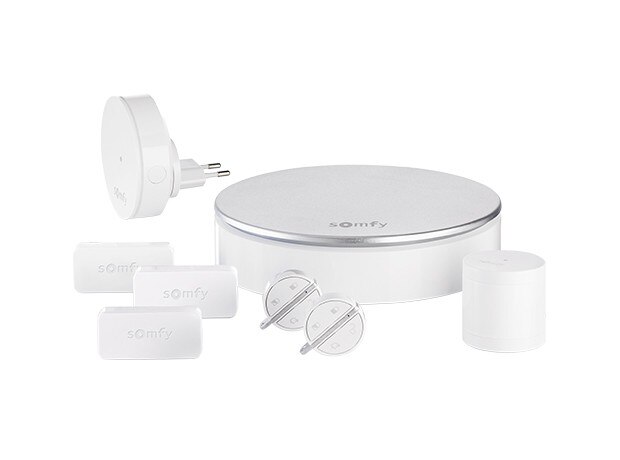 The The Myfox alarm system (site) is a relatively new security system with a slick design and promising features. Its Intellitag sensors are stuffed with sensors so that it can set off the alarm when a door or window is kicked before the burglar is inside. And, it's supposed to be smart enough to distinguish a knock or a ball hitting it from a forced entry.
In the reviews, the sensors got good reviews, except for the fact that they couldn't tell then the door was opened or closed. And, in the end, the high price of the system with its $50 sensors did it in.
---
Product: Myfox
Price:$270
Avg. Rating: 2.5/5
---
CNET – 2.5
Summary:
7/16/15 Megan at CNET was pretty blunt about the price putting the Myfox system out of contention. For the features, it just isn't justified. The battery backup is nice, but the execution still has some gaps that need to be filled.
TEchHive – 2.5
Summary:
8/4/15 At TechHive, the conclusion was the same. The sticking point here was not being able to tell if a door was open when arming the system. But, price was a substantial deterrent for Michael too.

Nexia Home Intelligence Reviews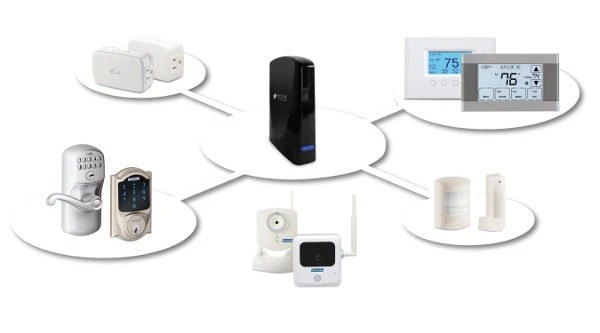 The Nexia Home system (site) offers a huge list of compatible devices with its Z-Wave support and a setup and application control process that is well-reviewed. It also prices the entry point for the system very competitively compared to other systems like the Staples Connect the Wink hubs. Unfortunately, the added monthly fees add up over time and detract from the allure of the system.

---
Product: Nexia Home Intelligence
Price:$60
Avg. Rating: 3/5
---
CNET – 3.5
Summary:
10/3/13 The Nexia home automation bridge and security system offers a smooth setup and polished product. But, the $10 per month fees are a tough pill to swallow when there are other good systems out there with similar features. It was a bit disappointing that complex rules had to be set up on a browser rather than via an app, but altogether, the user interface was a joy.
PC Magazine – 3.5
Summary:
7/14 Again, PC Magazine liked the Windows, iOS, and Android app support and their features. But, they panned the monthly fee. They also occasionally ran into problem initially setting up devices with the hub, having to retry several times and reset the system when enrolling Schlage Z-Wave locks and an IP camera. But, everything went smoothly after the initial installation.
TechHive – 2.5
Summary:
4/25/13/13 Nexia is owned by Ingersoll Rand, parent company of Trane, Schlage and others. So, you could think its integration with those products would be great. The setup is easy, the app functions well, and has several nice features like controlling devices while you watch the live camera feed if you have a camera connected.
The big down side is the pricey camera and the monthly fee required to make the system useful.
Oplink Connected Reviews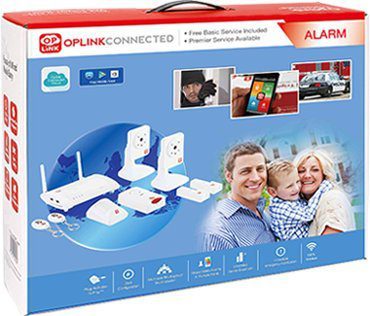 Oplink is part of the "old guard" of DIY installed security systems.  So, they have a mature product and apps, and you shouldn't run into the same kinds of products that you would with a startup company.
On the other hand, their $10 minimum monthly fees and closed system that doesn't support any 3rd party devices certainly seems pretty old guard.  And, their cameras are stuck in the past with a meager 640×480 resolution that will take you back 10 years to analog camera days.
Packages:
Free
Premium
Add Ons (to Premium)
Features

1 Owner and 1 Authorized User
Unlimited live video streaming
Push notifications to the app
Email notifications to the owner

Up to 5 Authorized Users and 5 emergency contacts
See a videogram with event history
SMS alerts to emergency contacts
Optional voice call to Authorized Users
Up to 8 cameras and/or 24 sensors

Add an extra 5 users
Add an additional 2 cameras
Add 12 more sensors

Cost
FREE
$20 / month
+$10 / month
---
Product: Oplink Connected
Price:$150
Avg. Rating: 4/5
---
CNET – 3.5
Summary:
11/15/13 It's been a while since their review, but CNET titled their review "The most comprehensive DIY security system yet." They had practically nothing bad to say about the equipment, app, or its performance. The only detraction was that the package cost was a bit higher than the competitors. The $10/month camera streaming fee is pretty standard among the systems that offer it, though.
So bottom line, the fees and the aesthetics of the system aren't great, but it does what's promised
Security Gem – 4.5
Summary:
9/5/14 At Security Gem, the review experience was very different than that of CNET. Rose liked the polish and features of the app and only ran into minor issues adjusting the sensitivity of the camera motion sensors. Getting two cameras in a $250 package is nice and gives you multiple options for coverage. But, you have to keep in mind that the resolution of the cameras won't be sufficient for identification at longer distances. You can see what we mean using our camera resolution calculator.
iControl Networks Piper Reviews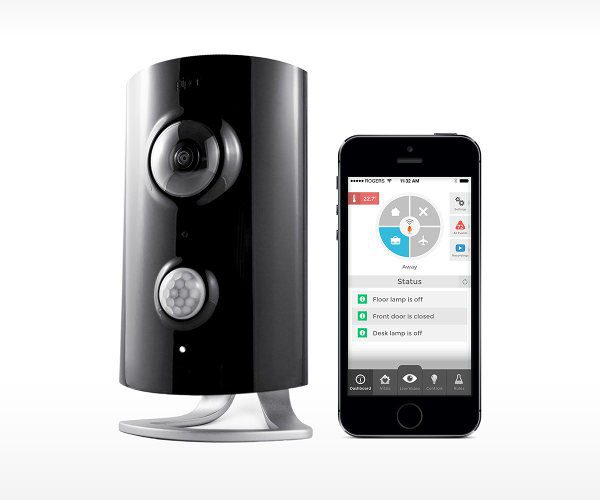 Piper (site) is an all-in-one camera and environment sensor with Z-Wave support. It's a relatively new system whose initial focus is security.  But, I'm sure the home automation features will be expanded going forward.  The Piper is $200 for a single unit and the new Piper NV with night vision is $270.
It's ~180 degree lens is unique and may fit in well in some situations. But, the Piper is a little pricey to buy several to cover your whole home if you have a larger house. So, it may be better suited to apartment dwellers.
It packs temperature, sound, humidity, and light sensors in with the camera and lets you set alert thresholds for them as well. You can choose to be notified via push notifications, SMS text, email, or a phone call and can even add family and friends as additional contacts. Whenever there's an alert, you'll also get a short video clip to help you determine what the problem is.

---
Product: Piper
Price:$200
Avg. Rating: 4/5
---
Need a Piper promo code?
Android Police – Not ready for prime time as a security device
Summary:
9/19/14 Rita likes the pretty hardware but says the app design leaves a bit to be desired. It wasn't easy to automate things, and the Z-Wave device support is pretty limited for now.
CNET – 4.5
Summary:
1/21/15 Megan found the Piper NV "a delight to use" from start to finish. On the other hand, the Piper is more expensive than other home automation setups (even when you throw in a separate camera). There isn't much 3rd party support beyond basic Z-Wave devices light bulbs and switches right now. It has Android and iOS apps and supports 2 way audio.  The Piper also packs in temperature, humidity, and light sensors for good measure.
PC Magazine – 4
Summary:
2/14 No night vision, web interface, or local video storage (or download) detract from the Piper's luster, but it still got a passing grade.
Tech Hive – 3.5
Summary:
7/17/14 The Piper seemed good for renters, but the app and Piper connectivity problems were a real pain.
Summary:
This look at the Piper NV determines that it's an upgrade to the hardware, but the connectivity problems are still there and the night vision quality is seriously hampered by it.
Ring Security System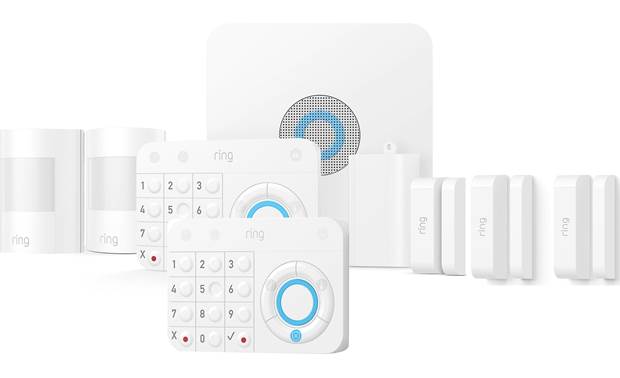 If you are looking for a low-cost, DIY home security system kit, the Ring Security System might be the right one for you. At a price of $199, it has all the essentials you need to run a basic home security system. When compared to other big brands, Ring doesn't have all the fancy features yet as well as limited support for third-party devices. However, it's a capable entry-level security kit with all the basic sensors you need plus you get an option to add more accessories later on.
Some of the features of Ring include simple installation, added accessories, multiple keypad options, battery and LTE backup, fire and carbon monoxide monitoring, optional 24/7 professional monitoring services, unlimited cloud storage, and the unique feature Neighbors app.
If you do want to extend your devices and additional services, Ring offers you different packages to suit your needs. You can check out our complete review here to get more details!
---
Product: Ring Security System
Price:$199
Avg. Rating: 3.5/5
CNET – 3.5
Summary:
According to CNET, the Ring Security System is an alarm kit that is easy to install and simple to use. The kit offers a competitive price and you have the option to add more accessories to extend its features. The Ring Security System may not be as innovative as other big brands in the market, it is a perfect DIY solution for those who want a simple yet affordable home security system kit.
Digital Trends – 4
Summary:
The Ring Security System is overall an impressive security system that allows easier monitoring and control of your home. Given its $199 price, it's already affordable enough for everyone who wants a DIY solution for their home security system.
PC Mag – 3.5
Summary:
The Ring Alarm Security Kit is an affordable DIY home security solution that is very easy to install and use. The downside is that support for third-party devices is still limited and it lacks interoperability with Ring cameras and doorbells. Moreover, you cannot use Ring with Google Home and IFTTT. The plus side is its simplicity and affordable professional monitoring.
SimpliSafe Reviews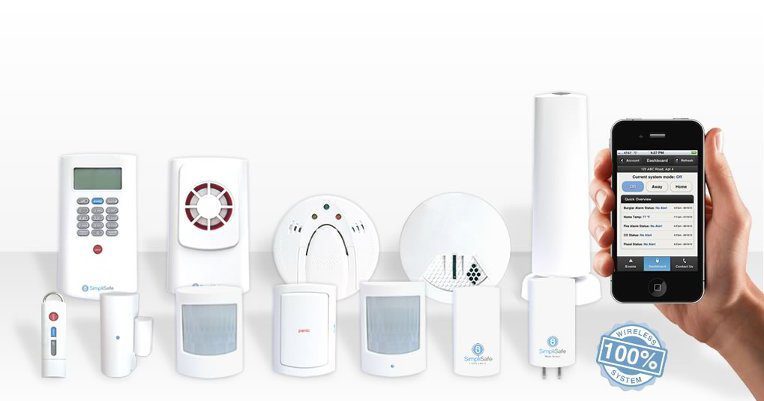 Simplisafe (site) is one of the "old guard" of the do it yourself alarm systems.  They have been offering no contract, professionally monitored alarm systems for a long time.  And, they have a happy and large customer base and a mature product to prove it.
Their software is functional and reliable and offers a lot of configurability.  Unfortunately, the design could use an update as it looks like it's 20 years old. I'm all about function over form, but sensors shouldn't stand out in your decor and these do. And, it's pretty cheesy that you have to choose the most expensive option to use your smart phone with the system.
Need a Simplisafe promo code?
Get 10% off with the code
SAFETY10
or
shop refurbished systems at a discount
This will give you an idea of what the various levels of monitoring give you:
Packages:
Basic
Alert
Interactive
Features

Professional monitoring
Cellular connectivity

Secret alerts that just notify you
Manage the system from the web

Cost
$15 / month
$20 / month
$25 / month
---
Product: SimpliSafe
Price:$150
Avg. Rating: 4.25/5
---
24/7 Home Security – 4/5
Link: 24/7 Home Security
Summary:
5/6/15 Simplisafe gets consistently solid reviews from customers. The fact is, they've been around for a while and have had plenty of time to develop a polished system.
The downside is that you have to pay up for premium monitoring to take advantage of your smart phone, and in today's world, that's a bit of a head-scratcher.
CNET – 4.5
Summary:
12/9/13 CNET likes that the system is dead simple to set up and the monitoring tiers make it easy to get just what you need.  The down side is that SimpliSafe doesn't offer any integrations with 3rd party products via Z-Wave, Zigbee, or other home automation protocols, so you'll be stuck within their system.  And, they picked up on the first thing I see when I look at their product.  The components just look dated.
Skylink Reviews

Skylink is a Canadian company that makes DIY security systems.  Like most other purely DIY systems, Skylink requires no contract and no monthly fees.  So, you can get started monitoring your house for just the cost of the equipment.  It uses a small hub to communicate with the rest of the system, but unfortunately, it doesn't support any 3rd party integrations.

---
Product: Skylink
Price:$110
Avg. Rating: 3.5/5
---
CNET – 3.5
Summary:
10/31/14 Ry at CNET liked the app and had no issues with the function of the system during testing.  But, it won't integrate well with other systems.  One nice feature that not all systems support is  letting you configure sensors separately, so you can get notifications for the liquor cabinet all the time while muting alerts for doors and windows while you're home.  In summary, it's a decent basic system with few frills and a really nice price tag.
Wired – 3.5
Summary:
12/16/14 John at Wired gave the system high points for setup and use and praised the system's battery backup feature.  Downsides include the lack of Android or tablet specific support or a web app.  The system doesn't offer email or text alerts.  And, the siren wasn't loud enough to be heard outside, but at least you can pick up an additional outdoor siren.

Scout Home Security System Reviews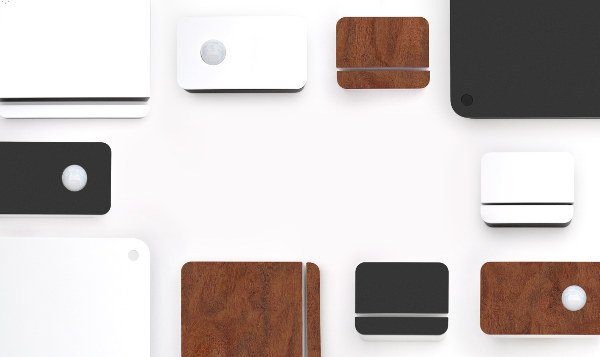 The
Scout home security system
(
site
) is a unique juxtaposition of DIY and professionally monitored systems. It has a limited number of security devices, but it lets you choose your own kit a la carte. And, you can even purchase professional monitoring your for system, which is a bit of an oddity for the newer security systems.
On the other hand, getting started with the Scout system isn't exactly cheap. But, at least you can choose the size of the system you want to start with and add to it over time. It does speak Zigbee, but the integrations with Zigbee devices like the Philips Hue bulbs just aren't there yet.
You can choose professional monitoring for $20/month that comes with a cellular backup. Or, you can opt for just the 3G cellular backup for $10 per month. It serves as a nice backup plan in case the bogeyman knows how to cut cables before entering your home.
Packages:
Free
Always On
Cellular Only
Always On+
Cellular Only+
Features

Basic functions w/ email and push notifications

3G cellular and battery backups
SMS alerts

3G cellular 24/7
SMS alerts

Add pro monitoring by a U/L-Certified center

3G cellular 24/7
Add pro monitoring by a U/L-Certified center

Cost
FREE
$10 / month
$15 / month
$20 / month
$25 / month
---
Product: Scout Alarm System
Price:$236
Avg. Rating: 4/5
---
24/7 Home Security – 4
Look no further than our detailed review of the Scout home alarm system.  It covers the great features like the app and the customization of notifications and goes into detail on the tweaks that could be made to improve it.
We also do something these other reviews don't:
We have a separate section on vulnerability assessments to highlight shortcomings of the system from a burglar's perspective.  And, we show you how you can mitigate them.
We promise lots of screenshots of the Android and iOS apps and a comprehensive Scout alarm review of all the things you care about.
CNET – 3.5
Summary:
12/16/14 Megan over at CNET likes the optional pricing and purchases for maximum flexibility. But, a full suite of devices will set you back $445, and they don't even support Android with their apps.

SmartThings Reviews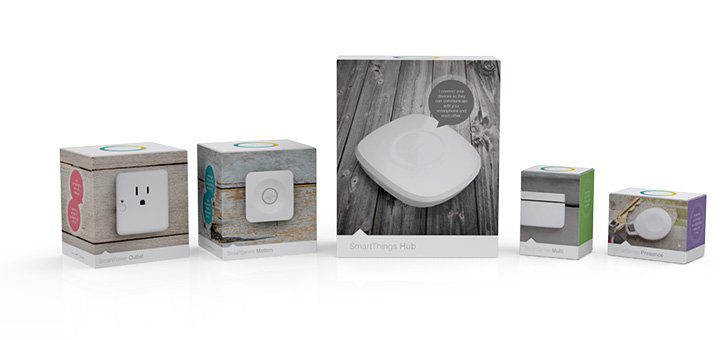 The SmartThings system (site) has good support for devices and protocols, with Z-Wave and Zigbee compatibility. It also boasts a growing user community with custom applications to integrate new devices as they come out.

---
Product: SmartThings
Price:$200
Avg. Rating: 4.25/5
---
24/7 Home Security (v2) – 4
Summary:
The new SmartThings hub has the hardware to do more local processing. But, the recent hiccups with SmartThings cloud solution has given some pause. It was reliable for me during testing and is undergoing improvements from the SmartThings team. All in all, SmartThings is still the best solution for the average consumer who is looking for flexibility and ease of use right out of the box. Check out the full review for the details on what features and automations are supported.
CNET – 4
Summary:
Easy setup, wide compatibility, freedom from monthly fees, and IFTTT integration makes SmartThings a great home automation system. But, the range on the hub isn't great, and the app interface isn't the clearest there is.
Home Automation for Idiots – Approve
Link: Home Automation for Idiots
Summary:
SmartThings is a great hub overall with an open platform. Unfortunately, the app is confusing at times but very fully featured.  Another big selling point for this reviewer is the community contributing support and software.
Security Gem – 5
Summary:
The SmartThings home automation hub offers great compatibility, comprehensive features, and no recurring costs and earns a very positive review from Security Gem.
PC Magazine – 4
Summary:
4/14/14 The SmartThings hub is affordable, easy to setup, supports IFTTT, and has a budding developer community around it. But, it doesn't have native camera support to let you know what's going on in your house when you get an alarm.  It also needs a wired Ethernet connection.
Connectedly – A True Fan!
Summary:
3/6/15 This is less a review than it is a user patting himself on the back for choosing SmartThings.  BUT, it does do a good job of outlining what you can and can't do with the system.  For instance, you can set timed delays for lights to go off after an event.  But, you can't integrate a camera with the system.
Slash Gear – Approve
Summary:
This is a thorough and generally favorable review of the SmartThings hub and most of the devices as well as some 3rd party products.
Staples Connect Reviews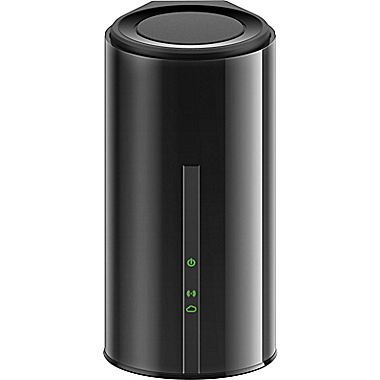 The Staples Connect (site) system was released in the fall of 2014. The original kits came with a Linksys hub, and Staples still sells them. But, they now are selling a new hub made by D-Link. The app itself isn't actually Staples either. It's actually written by a company called Zonoff. So essentially, Staples is attaching its brand and storefront to sell the Zonoff and Linksys (now D-Link) products.
The Staples system boasts integrations with D-Link, Honeywell, First Alert, Schlage, Philips, Lutron, and Doorbot.
The old hub already had Z-Wave support, but the new D-Link hub adds Zigbee and Bluetooth radios for even more device compatibility. Since they're both still available, I'll list reviews that apply to both units and annotate which belong to which.
You'll wish the app also supported geofencing, but with the kind of money behind it that Staples has, it may not be long before it's available.
On the other hand, going with an established company like Staples means that you won't get the kind of openness that you might from a smaller company like SmartThings or Vera. For instance, though the Staples hub has a WiFi radio, it doesn't play nicely with the Belkin WeMo products because Belkin and Staples don't have an established partnership.

---
Product: Staples D-Link Hub
Price:$80
Avg. Rating: 4/5
---
24/7 Home Security (new hub) – 4.5
Summary:
The new D-Link hub by Staples Connect has top of the line protocol support with Zigbee, Z-Wave, and future Bluetooth support.  It also has a solid app and hub software.  And, it is literally being given away for free for a limited time with the purchase of compatible accessories.  You can have it up and running in no time and get your feet wet in home automation.  But, you may find yourself wishing for more.  Keep reading to find out what the gaps are.
CNET (old hub) – 3.5
Summary:
The Staples hub makes good on its promise to unify a wide variety of devices. And, it does so without monthly fees. Unfortunately, the amount of control that you have over the devices that you connect likely won't be as good as the manufacturer's apps, so the dream of one app to rule them all is not quite realized.
PC Magazine (old hub) – 3.5
Summary:
The hub does nicely at connected to devices through various protocols, but the app functionality is fairly limited for all of the devices. For instance, you can dim or brighten a dimming switch, but not turn it on and off (uh . . . hello???).
Make sure you check for compatibility on the web site before getting the hub. That way, if you already have some home automation devices in place, they will be sure to work with the system since Staples only integrates with vendors that it has a partnership with.
Vera Hub Reviews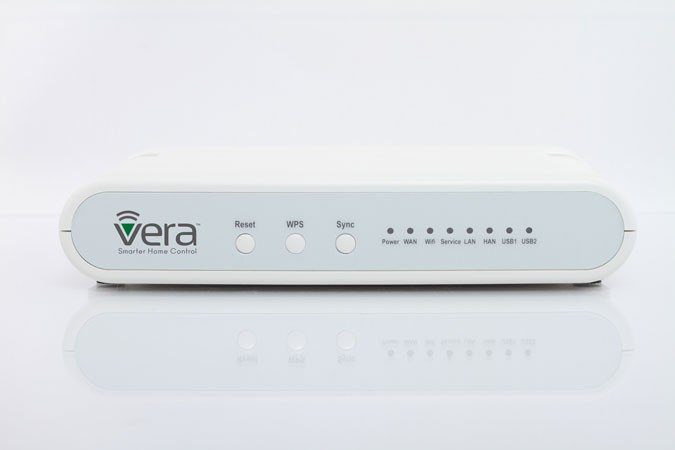 Vera, formerly Mi Casa Verde, (site) has been in the home automation space for a while and boasts the integrations to prove it. While they seem to have the deep pockets of some of the newer companies, they do have a robust community and meet the most common needs with plugins.

---
Product: VeraHome Control Pack
Price:$199
Avg. Rating: 3/5
---
Security Gem – 3
Summary:
Rose over at Security Gem wasn't keen on the Vera's app interface and only gives the hub 3 stars.
Viper Home Reviews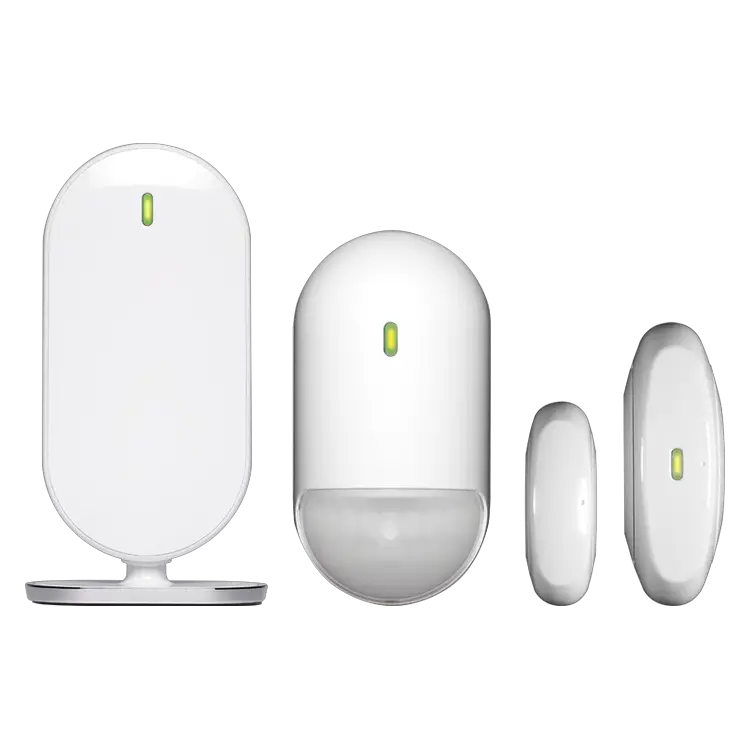 The Viper system is yet another DIY system vying for your attention.  It offers a full complement of sensors and reasonable fees for camera integration.  Unfortunately, it uses a proprietary protocol, so you'll be stuck with Viper products and accessories and shouldn't expect any 3rd party integrations with the base system.  You can, however, add an optional Z-Wave bridge to integrate Z-Wave devices into the Viper app.
Packages:
Basic (Free)
Premium
Features

Control the system from 1 phone
See the 5 latest events in the log
Program up to 8 keyfobs
No remote Z-Wave control
No camera capabilities

Video monitoring (up to 45 seconds, stored 60 days)
5 seconds of live streaming video during alarms
Assign system access to up to 30 people
Store system alerts for 60 days
Remote Z-Wave control

Cost
FREE
$10 / month
---
Product: Viper Starter Kit
Price:$230
Avg. Rating: 3.5/5
---
CNET – 4
Summary:
11/15/13 It's been a while since their review, but CNET titled their review "The most comprehensive DIY security system yet." They had practically nothing bad to say about the equipment, app, or its performance. The only detraction was that the package cost was a bit higher than the competitors. The $10/month camera streaming fee is pretty standard among the systems that offer it, though.
So bottom line, the fees aren't great, but it does what's promised.
TechHive – 2.5
Summary:
12/13/13 The hardware was nice, but the software needs some work. During the review, the folks at TechHive ran into multiple software issues requiring (or unexpected) restarts and just plain not working. I'm sure most of those have been resolved since this review is over a year old.
Vivint Home Security Reviews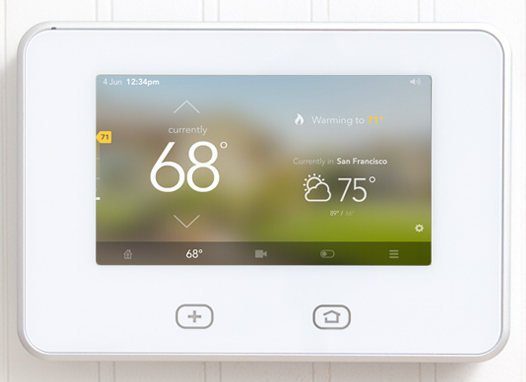 Vivint (formerly APX) offers professionally monitored home security systems built on 2Gig home security panels and sensors. They rebranded a few years ago after piling up a lot of ill will from customers and say they've turned over a new leaf when it comes to shady business practices. They don't do a lot of outreach to review sites, so you'll have a hard time finding unbiased reviews of them on the web.  They offer all of the sensors you would expect, including glass break, entry, and motion detection along with a touchscreen control panel.  The Vivint hardware supports Z-Wave and can provide home automation functions as well as the standard security features.  So, it's a pretty well-rounded platform.  With prices starting north of $40 per month, it better be. If you wish to cancel your contract, check out our post on how to get out of vivint contract.
Slash Gear – Good for some
Summary:
12/17/12 Vincent praises the Vivint system for letting you configure and build your own system.  He recommends it for those that aren't into tinkering with security systems and don't want to self monitor. 
Wink Reviews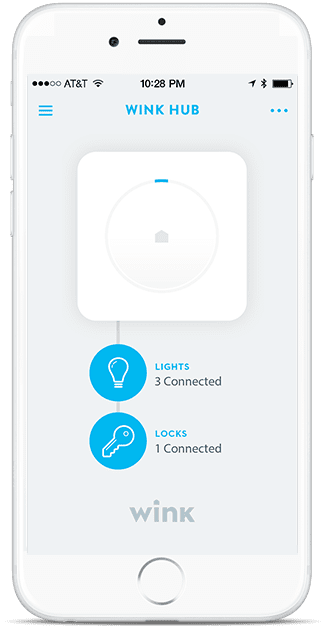 The Wink hub came out in 2014 and suffered from some initial performance problems. But, it sports wide compatibility (Z-Wave, Zigbee, and WiFi or TCP protocol support) and a great price tag. Some packages throw the Wink hub in for free if you buy a few devices.  You can purchase items a la carte, or a light and monitoring kit starts at $100.

---
Product: Wink Hub
Price:$50
Avg. Rating: 3.5/5
---
CNET – 3.5
Summary:
8/20/14 The price is right for the Wink hub, and there is solid compatibility with peripheral equipment. But, pairing devices can be tricky and the capability with 3rd party devices isn't usually as robust as the original manufacturer's apps.
Digital Trends – 3
Summary:
11/4/14 The Wink hub is wireless and gives you added flexibility during installation. Unfortunately, few devices worked with the hub when it was reviewed. But, the app is set up pretty well so future improvements could really move the Wink up against its competition.
Gigaom – Wait
Summary:
7/30/14 Wait until things improve to pick up the Wink home automation hub.  Setup and pairing devices was buggy and sometimes just didn't work. Most of the automation features are well implemented though.
PC Magazine – 3.5
Summary:
9/14/14 It's a great price and a nice app for the cost. As soon as they smooth out the edges and improve the integrations, the Wink home automation hub may wrest the top spot away from SmartThings.
Tom's Guide – 3.5
Summary:
1/27/15 Simple setup, intuitive app, and a nice price. Unfortunately, pairing devices can be hit and miss and you don't get a lot of control over new devices (like a simple on/off for a dimming light). And, the amount of things you can automate will likely leave advanced users disappointed.
Cao Gadgets Wireless Sensor Tags Reviews
The Wireless Sensor Tags (site) by Cao Gadgets are a fairly new project with some unique features. For one, the sensors are tiny. Two, they are each a "multi-sensor," measuring temperature as well as presence (connectivity to the network) and levels of rotation.
---
Product: Wireless Sensor Tags
Price: $147
(2 Wireless Tags, 1 motion sensor, & a hub – you can start with less)
Avg. Rating: 3.5/5
---
24/7 Home Security – 3.5
Link: Wireless Sensor Tags Review
Summary:
8/6/15 The Wireless Tags or Kumo Sensors by Cao Gadgets pack a lot of features into a small space. The app and web interface expose lots of capability to measure and trigger on angles of the sensors, movement, temperature, and humidity. There is also robust logging of activities and measurements that you can easily export. The downside for the non-technical consumer, is that all of the options may be a bit confusing. Check out the screenshots in our review to see what we mean.
All in all, it's a really neat system for technically-minded people.
---
Hopefully, you found this collection of home security system reviews helpful. If you'd like to stay informed of new systems and security ideas, join our mailing list to get them right in your inbox. Or, you can follow us on any of our social channels (Facebook, Google+, Pinterest, or Twitter).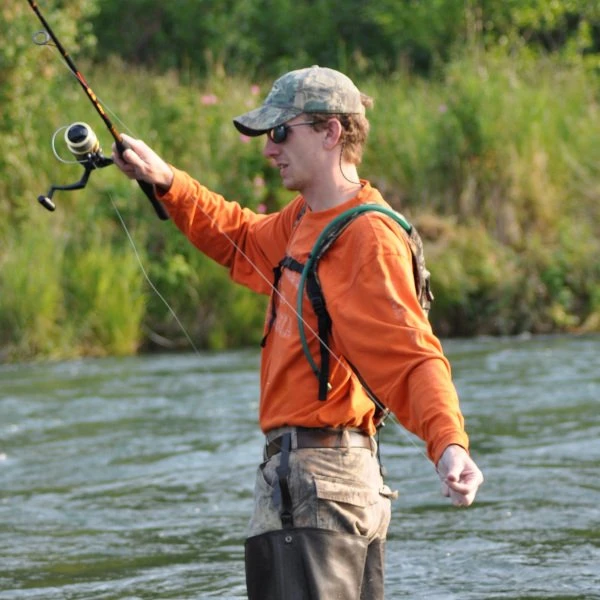 Hi, I'm Jody. I graduated with honors with a Masters of Science in Computer Engineering and have over 15 years of experience working as an engineer with electronics products. I'm a lifelong learner and tinkerer and enjoy automating things around the house so I can solve bigger problems than getting out of bed to check if the garage door is closed . . . like too little sleep!