I hate looking for reviews and reading a page just to realize the person didn't even have their hands on the product. Or, that they're trying to sell me something because they make money off of it.
Here's the deal:
We'll never do that to you. If you find it here, it's a quality write up.
This page is an aggregate of the best home automation system reviews of 2021 that we could find online. Hopefully, it saves you some time looking. We've eliminated the "fake reviews" that are just trying to pitch a product that makes them money and only included smart home reviews without a high quality write up and pictures.
We've done the same thing for home security system reviews on another page, if you're interested. Just know that where a company's product fits both categories, we'll include it on both pages.

| | CNET | Digital Trends | PC Magazine | Security Gem | Tom's Guide |
| --- | --- | --- | --- | --- | --- |
| Iris | 3 [icon type="star"][icon type="star"][icon type="star"][icon type="star-o"][icon type="star-o"] | 4 [icon type="star"][icon type="star"][icon type="star"][icon type="star"][icon type="star-o"] | | | 3 [icon type="star"][icon type="star"][icon type="star"][icon type="star-o"][icon type="star-o"] |
| Nexia | 3.5 [icon type="star"][icon type="star"][icon type="star"][icon type="star-half-empty"][icon type="star-o"] | | 3.5 [icon type="star"][icon type="star"][icon type="star"][icon type="star-half-empty"][icon type="star-o"] | | |
| Piper | 4.5 [icon type="star"][icon type="star"][icon type="star"][icon type="star"][icon type="star-half-empty"] | 4 [icon type="star"][icon type="star"][icon type="star"][icon type="star"][icon type="star-o"] | 4 [icon type="star"][icon type="star"][icon type="star"][icon type="star"][icon type="star-o"] | | 3.5 [icon type="star"][icon type="star"][icon type="star"][icon type="star-half-empty"][icon type="star-o"] |
| Securifi Almond+ | | | | | |
| SmartThings | 4 [icon type="star"][icon type="star"][icon type="star"][icon type="star"][icon type="star-o"] | | 4 [icon type="star"][icon type="star"][icon type="star"][icon type="star"][icon type="star-o"] | 5 [icon type="star"][icon type="star"][icon type="star"][icon type="star"][icon type="star"] | |
| Staples Connect | 3.5 [icon type="star"][icon type="star"][icon type="star"][icon type="star-half-empty"] [icon type="star-o"] | | 3.5 [icon type="star"][icon type="star"][icon type="star"][icon type="star-half-empty"] [icon type="star-o"] | | |
| Vera | | | | 3 [icon type="star"][icon type="star"][icon type="star"][icon type="star-o"][icon type="star-o"] | |
| Wink | 3.5 [icon type="star"][icon type="star"][icon type="star"][icon type="star-half-empty"][icon type="star-o"] | 3 [icon type="star"][icon type="star"][icon type="star"][icon type="star-o"][icon type="star-o"] | 3.5 [icon type="star"][icon type="star"][icon type="star"][icon type="star-half-empty"][icon type="star-o"] | | 3.5 [icon type="star"][icon type="star"][icon type="star"][icon type="star-half-empty"][icon type="star-o"] |
Home Automation System Reviews that Cover Multiple Systems
Ari Jay Comet Surveys Home Automation Hubs
Winner: Hedge, pick the hub that works with the devices you want to automate. He picks the Staples Connect in a follow-up article.
Compared: Wemo, Philips Hue, Lutron, Caseta, Wink, Staples Connect, Logitech Harmony, Insteon
Summary:
Belkin Wemo – Affordable and simple, highly recommended
Philiph Hue – Pricey light bulbs with a mediocre user interface
Wink Hub – Great compatibility options and price but inconsistent performance. Stay tuned to see when Wink irons out the wrinkles and this will be one of the best home automation hubs.
Staples Connect Hub – Great protocol support and execution, but the user interface on the app is lacking.
Logitech Harmony Hub – High price and so-so integration and features
Insteon Hub – Closed, proprietary system but a nice app. The hardware didn't work very well, though.
Lutron Caseta Smart Bridge – Limited device support in a closed system, but it worked well for the things it did do.
Zats Not Funny
Winner: Staples Connect
Compared: Staples Connect, SmartThings, and Wink
Summary:
This review compares all three hubs. The Wink was graded as not ready for prime time. Usability of the SmartThings app wasn't great given its level of configurability. For Adam, the Staples Connect (D-Link) hub was just right.
Smart Home Reviews of Single Systems
Here's a run down of the systems that we could find quality reviews of:
Abode Reviews
The Abode system is a relatively new comer in the market. The company was started by a former ADT executive who saw opportunity in the DIY home security market. The general consensus is that it's a quality system that most people that have really like, but the upfront costs for the hardware are higher than many.
The upside to the high hardware costs are that you get a central unit with Z-Wave and Zigbee hubs along with a growing home automation capability. So, it's a good home automation/home security system mashup that is capable of being monitored professionally for $30 per month with a cellular backup communication link for when your internet goes down, or use the local Z-Wave controller (we've actually made a Vera Edge review for your reference).
So, to summarize, you pay more than iSmartalarm but you get more home automation capability and can integrate with Alexa, Nest, and IFTTT. And, you save money every month over systems like Scout, Simplisafe, and Frontpoint.
---
Product: Abode Security System
Price:$300
Avg. Rating: 4/5
---
CNET – 4/5
Summary:
4/2/17 CNET says the Abode starter kit has all of the essentials and likes that you can add optional accessories and contract-free professional monitoring as needed. A big win is temporary professional monitoring to cover you while you take trips and vacations. One down side is that any smart home automations have to be set up through a web page instead of an app.
TechHive – 4
Summary:
3/21/17 All of the major features are here with battery backup and cellular communication backup as well (though you'll have to subscribe to a monitoring plan for that one). One thing to keep in mind if you're considering their camera, "I was unable to identify faces at a range of more than six feet, and asking a criminal to get that close and personal with an alarm sensor seems like asking too much.".
TechHive – 4
Summary:
5/11/17 PC Mag doesn't like the bulky sensors or the fact that you can't manage notifications from mobile app. But, they still rated the system 4/5 starts for the features and value.
Insteon Reviews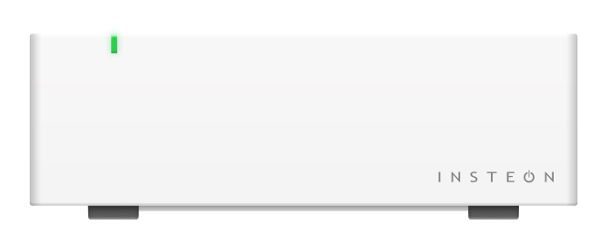 The Insteon system (site) has been around for 20 years and has all kinds of devices. It uses the Insteon protocol, which consists of a power line protocol that travels over the wiring between your outlets (like the X-10 protocol) and added a wireless protocol as a backup communication channel. Unfortunately, you won't find Z-Wave or Zigbee support. But, as I said, there is a wide variety of devices available, even if there isn't a lot of competition to drive prices down.
---
Product: Insteon System
Price:$120
Avg. Rating: 3.5/5
---
CNET – 3.5
Link: CNET
Summary:
9/12/13 The Insteon review on CNET is pretty dated and didn't have good things to say about the Insteon app. Judging by reviews on the app stores, it could still use some work. The big advantage is the lack of monthly fees. The only restrictions on functions are due to your budget and how many compatible sensors and control devices you have.
TechHive – 3.5
Summary:
1/28/15 Even with all of the time that Insteon products have been on the market, the company still doesn't integrate them very well with the web interface or their mobile apps. TechHive liked the easy setup for lighting devices and solid tech support typical of a product this age. In the cons column was difficult setup for non-lighting devices and limited integration with the mobile app.
Iris Security System Reviews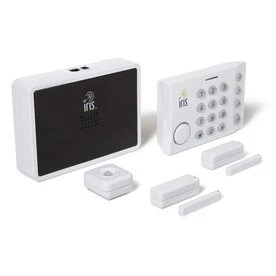 The Iris system from Lowes has been out for a couple of years and sports Z-Wave support as well as a rapidly expanding suite of devices. It also supports a cellular backup.The major down side is that they charge $10 per month for the more advanced home automation features. You can get a kit for $180.
---
Product: Iris Home Automation System
Price:$180
Avg. Rating: 3.3/5
---
Packages:
Basic
Premium
Care
Cellular Comms.
Features

Basic control of devices
Email, text, or voice call alerts to the account holder

Advanced control of devices
Alerts to up to 20 contacts
Extended video recording and storage
Configure rules across devices
Set modes across all devices
Voice control through the app
Schedule dates and times for door lock access

Requires Premium
Instant messaging in emergencies
Monitor activity of people at home
Alerts when daily routines change unexpectedly

Backup cellular connection
OR Continuous cellular connection

Cost
FREE
$10 / month
+$5 / month
+$5 OR $10 / month
CNET – 3 [icon type="star-0″]
Summary:
The system sports wide sensor compatibility with its Z-Wave protocol support. Unfortunately, the web and app interfaces aren't that good and the extra $10 a month for full functionality buries Iris as an option under other free competitors.
Digital Trends – 4
Summary:
12/18/14 The Lowes Iris hub has a wide variety of sensor options via 3rd part Z-Wave devices and the app control is easy and functional. The big negative is that it requires a monthly fee for advanced home automation features.
Tom's Guide – 3
Summary:
The big gripe here with the Lowes Iris product is that the functionality for the free monthly option is very limited.
"[the] Premium offering, which lets you live-stream video (if you buy a separate $129 or $148 Iris video camera), and offers voice control of your home setup via Iris' mobile app, and the Iris Magic system for configuring IFTTT-like rules for your devices. "
David ends with a recommendation that most people get a Wink hub instead.
Nexia Home Intelligence Reviews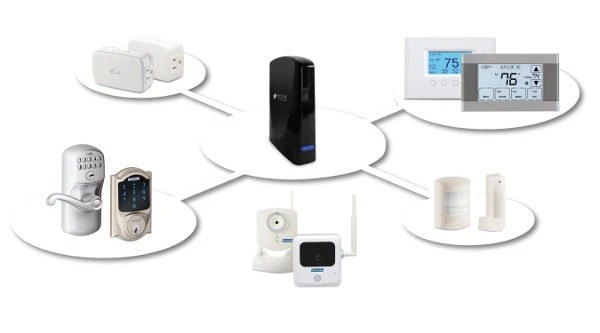 The Nexia Home system (site) offers a huge list of compatible devices with its Z-Wave support and a setup and application control process that is well-reviewed. It also prices the entry point for the system very competitively compared to other systems like the Staples Connect the Wink hubs. Unfortunately, the added monthly fees add up over time and detract from the allure of the system.
Nexia Z-Wave Bridge, Smart Home Hub, BR100
The Nexia Bridge is the hub of your system and lets you manage your home through your online Nexia...
The Nexia Bridge connects to your router to allow you to control your home through a securely encrypted...
It communicates wirelessly with many other Nexia-compatible Z-Wave products from leading brands giving...
---
Product: Nexia Home Intelligence
Price:$60
Avg. Rating: 3/5
---
CNET – 3.5
Summary:
10/3/13 The Nexia home automation bridge and security system offers a smooth setup and polished product. But, the $10 per month fees are a tough pill to swallow when there are other good systems out there with similar features. It was a bit disappointing that complex rules had to be set up on a browser rather than via an app, but altogether, the user interface was a joy.
PC Magazine – 3.5
Summary:
7/14 Again, PC Magazine liked the Windows, iOS, and Android app support and their features. But, they panned the monthly fee. They also occasionally ran into problem initially setting up devices with the hub, having to retry several times and reset the system when enrolling Schlage Z-Wave locks and an IP camera. But, everything went smoothly after the initial installation.
TechHive – 2.5
Summary:
4/25/13/13 Nexia is owned by Ingersoll Rand, parent company of Trane, Schlage and others. So, you could think its integration with those products would be great. The setup is easy, the app functions well, and has several nice features like controlling devices while you watch the live camera feed if you have a camera connected.
The big down side is the pricey camera and the monthly fee required to make the system useful.
iControl Networks Piper Reviews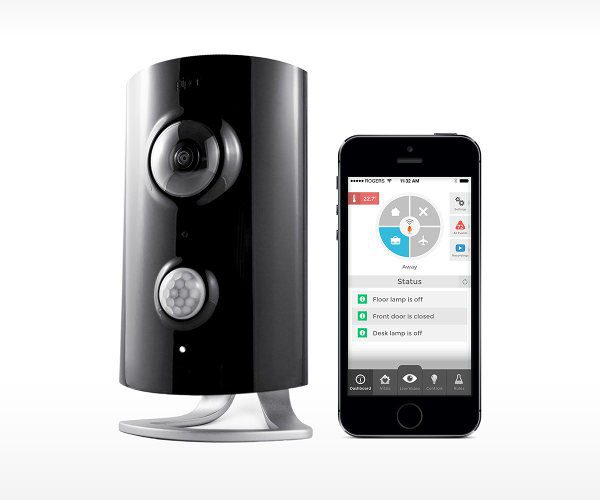 Piper (site) is an all-in-one camera and environment sensor with Z-Wave support. It's a new system whose primary focus is security, but you can bet the home automation features will be expanded in the future. The Piper is $200 for a single unit and the new Piper NV with night vision is $270.
It packs temperature, sound, humidity, and light sensors in with the camera and lets you set alert thresholds for them as well. You can choose to be notified via push notifications, SMS text, email, or a phone call and can even add family and friends as additional contacts. Whenever there's an alert, you'll also get a short video clip to help you determine what the problem is.
It's near 180 degree lens is unique and may fit in well in certain situations. But, the unit is a little pricey to buy several to cover your whole home. So, it may be better suited to apartment dwellers.
No products found.
---
Product: Piper
Price:$200
Avg. Rating: 4/5
---
Android Police – Not ready for prime time as a security device
Summary:
9/19/14 Rita likes the pretty hardware but says the app design leaves a bit to be desired. It wasn't easy to automate things, and the Z-Wave device support was pretty limited for now.
CNET – 4.5
Summary:
1/21/15 Megan found the Piper NV "a delight to use" from start to finish. On the other hand, it's more expensive than other home automation setups (even when you throw in a separate camera). There's not much 3rd party support beyond basic Z-Wave devices. It has Android and iOS apps and supports 2 way audio and packs in temperature, humidity, and light sensors for good measure.
PC Magazine – 4
Summary:
2/14 No night vision, web interface, or local video clip download/storage capabilities knock the Piper off its game, but this reviewer was pretty pleased.
Tech Hive – 3.5
Summary:
7/17/14 The Piper seemed good for renters, but the app and Piper connectivity problems were a buzz kill.
Summary:
A slight upgrade to the hardware, but the connectivity problems are still there and the night vision quality is seriously hampered by it.
Tom's Guide – 3.5
Link: Tom's Guide (Piper NV)
Summary:
4/10/15 The security modes and features of the Piper were nice, as was the setup and home automation add-ins. On the other hand, the app and camera had some integration problems (not connecting) during testing. And, the added features make the Piper pricier than its other camera-only competition. So at $300, you have to really want those features to want to pay up for the Piper NV.
Securifi Almond+ Home Automation Hub Reviews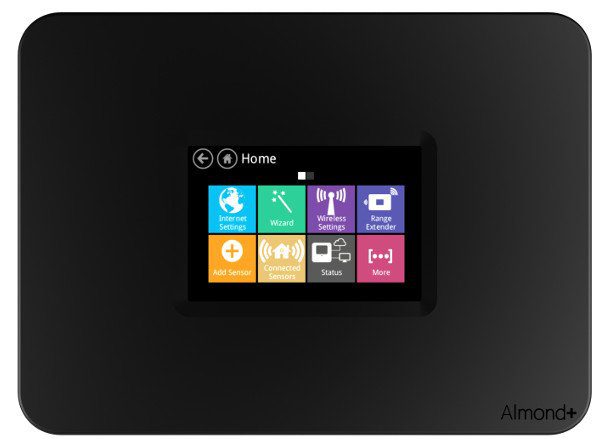 The Securifi Almond+ (site) is a bit of a departure from these other hubs. Securifi first hit the market with a really fast wireless router, the Almond. Now, they've taken that platform of 802.11 AC wireless support and integrated Z-Wave and Zigbee compatibility to make a fast WiFi router that can also serve as your home's home automation hub. You can get started for $200.
---
Product: Securifi Almond+
Price:$200
Avg. Rating: N/A
---
This is a pretty new product, so expect some growing pains. The reviews on Amazon are not all roses and tulips, for sure. You'll have to decide whether or not you have the patience to stick around while they iron out the kinks on the home automation side of things.
Akiatek – Approve
Summary:
Despite some problems setting up the router to work in the reviewer's (admittedly unique) setup, this review is a definite recommendation. There are some additional features like OpenWrt and DLNA serving that could help you share media files around that are pluses that you won't see from other places either. But for a hard-core home automation setup, I get the idea the the software just isn't there yet.
Delta Innovative Labs – Approve
Summary:
The review at Delta Innovative Labs comes complete with benchmarks to give you an idea of how much faster the router can be over your existing setup. How does 8x faster downloads sound? Unfortunately, it doesn't explore any of the home automation features of the router. We'll have to keep searching.
SmartThings Home Automation System Reviews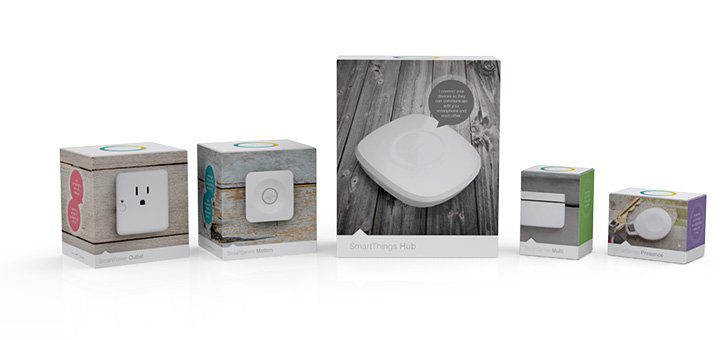 The SmartThings system (site) boasts wide support for devices and protocols, with Z-Wave and Zigbee compatibility. It also has a pretty robust user community with contributed applications to integrate new devices. You can get started for $200.
Samsung SmartThings Home Monitoring Kit
Everything you need to start your smart home
Control, automate and monitor your home from anywhere using the SmartThings app. Range 50 100 feet
Connect compatible appliances, lights, speakers, locks, cameras, thermostats, sensors, appliances and...
24/7 Home Security – 4
Summary:
Despite the recent technical glitches, the SmartThings hub is still the best option for the average consumer to get started with home automation.  It's easy to get started and configurable enough to enable complex automation.
CNET – 4
Summary:
Easy setup, wide compatibility, no monthly fees, and IFTTT integration makes this a great home automation system. But, the range on the hub isn't great, and the app interface isn't the clearest there is.
Home Automation for Idiots – Approve
Link: Home Automation for Idiots
Summary:
SmartThings is a great hub overall with an open platform. The app is confusing at times but very fully featured. There is a good community contributing support and software.
Security Gem – 5
Summary:
The SmartThings home automation hub offers great compatibility, comprehensive features, and no recurring costs . . . what's not to love?
PC Magazine – 4
Summary:
11/10/15 The SmartThings hub is affordable, easy to setup, supports IFTTT, and has a budding developer community around it. Version 2 of the hub offers video integration (albeit laggy) and the option to connect via wired Ethernet, making it the Editor's Choice.
Connectedly – A True Fan!
Summary:
3/6/15 This is less a review than it is a user patting himself on the back for choosing SmartThings. BUT, it does do a good job of outlining what you can and can't do with the system. For instance, you can set timed delays for lights to go off after an event. But, you can't integrate a camera with the system.
Slash Gear – Approve
Summary:
This is a thorough review of the SmartThings hub and most of the devices as well as some 3rd party products.
Staples Connect Home Automation Hub Reviews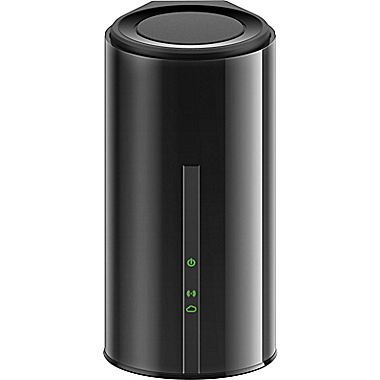 The Staples Connect (site) home automation system was released in the fall of 2014. The original kits came with a Linksys hub, and Staples still sells them. But, they now are selling a new hub made by D-Link. The app itself isn't actually Staples either. It's actually written by a company called Zonoff. So essentially, Staples is attaching its brand and storefront to sell the Zonoff and Linksys (now D-Link) products.
The Staples system boasts integrations with D-Link, Honeywell, First Alert, Schlage, Philips, Lutron, and Doorbot.
The old hub already had Z-Wave support, but the new D-Link hub adds Zigbee and Bluetooth radios for even more device compatibility. Since they're both still available, I'll list reviews that apply to both units and annotate which belong to which.
You'll wish the app also supported geofencing, but with the kind of money behind it that Staples has, it may not be long before it's available.
On the other hand, going with an established company like Staples means that you won't get the kind of openness that you might from a smaller company like SmartThings or Vera. For instance, though the Staples hub has a WiFi radio, it doesn't play nicely with the Belkin WeMo products because Belkin and Staples don't have an established partnership.

---
Product: Staples D-Link Hub
Price:$80
Avg. Rating: 4/5
---
24/7 Home Security (new hub) – 4.5
Summary:
The new D-Link hub by Staples Connect has top of the line protocol support with Zigbee, Z-Wave, and future Bluetooth support. It also has a solid app and hub software. And, it is literally being given away for free for a limited time with the purchase of compatible accessories. You can have it up and running in no time and get your feet wet in home automation. But, you may find yourself wishing for more. Keep reading to find out what the gaps are.
Link: My Staples Connect Review
CNET (old hub) – 3.5 [icon type="star-0″]
Summary:
The Staples hub makes good on its promise to unify a wide variety of devices. And, it does so without monthly fees. Unfortunately, the amount of control that you have over the devices that you connect likely won't be as good as the manufacturer's apps, so the dream of one app to rule them all is not quite realized.
PC Magazine (old hub) – 3.5 [icon type="star-0″]
Summary:
The hub does nicely at connected to devices through various protocols, but the app functionality is fairly limited for all of the devices. For instance, you can dim or brighten a dimming switch, but not turn it on and off (uh . . . hello???).
Make sure you check for compatibility on the web site before getting the hub. That way, if you already have some home automation devices in place, they will be sure to work with the system since Staples only integrates with vendors that it has a partnership with.
Vera Hub Reviews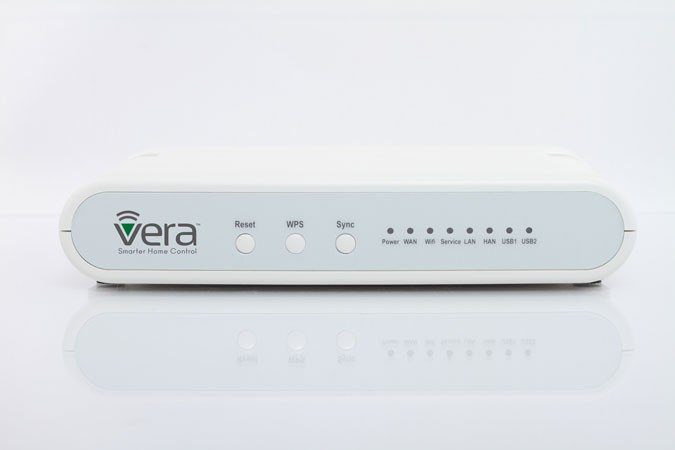 Vera, formerly Mi Casa Verde, (site) has been in the home automation space since 2008 and boasts the integrations to prove it. While they seem to have the deep pockets of some of the newer companies, they do have a robust community and meet the most common needs with plugins.

---
Product: VeraHome Control Pack
Price:$199
Avg. Rating: 3/5
---
Engadget – Getting Started
Summary:
This is less review than it is a tutorial on how to get started with home automation, featuring the Vera Lite hubs and multiple Z-Wave devices.
Security Gem – 3
Summary:
Rose over at Security Gem wasn't keen on the Vera's app interface and only gives the hub 3 stars.
Wink Hub Reviews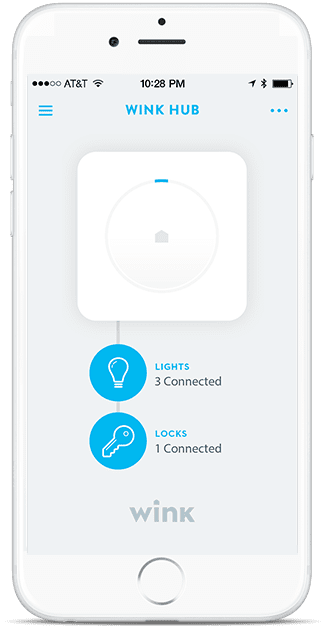 The Wink hub (site) came out in 2014 and suffered from some initial performance problems. But, it also sports wide compatibility (Z-Wave, Zigbee, and WiFi or TCP protocol support) and a great price tag. Some packages on the web site throw the hub in for free if you buy a few devices. You can get a light and monitoring kit for $100.
Wink Connected Home Hub
Wink Hub allows your diverse collection of smart home products to speak the same wireless language so you...
Platform Compatibility: Control products from iOS, Apple Watch, Android, and Android Wear. Works with...
Supported Device Types: ZWAVE: Door Lock, Door/Window Sensor, Motion Sensor, Tilt Sensor, Light Switch,...
---
Product: Wink Hub
Price:$50
Avg. Rating: 3.5/5
---
24/7 Home Security – 3.5
Summary:
7/11/15 Wink gets you started quickly and has some valuable software integrations.  But, their device support could use some improvement and more complex automation is off the table.
CNET – 3.5
Summary:
8/20/14 The price is right for the Wink hub and there is wide compatibility with other devices. But, pairing devices can be tricky and the capability with 3rd party devices isn't as robust as the original manufacturer's apps.
Digital Trends – 3
Summary:
11/4/14 The hub is wireless and gives you added flexibility during installation. Unfortunately, few devices worked with the hub when it was reviewed. But, the app is set up pretty well.
Gigaom – Wait
Summary:
7/30/14 Setup and pairing devices was buggy and sometimes just didn't work. Most of the automation features are well implemented though. Wait until things improve to pick up the Wink home automation hub.
PC Magazine – 3.5
Summary:
9/14/14 It's a great price and a nice app for the cost. As soon as they smooth out the edges and improve the integrations, the Wink home automation hub may wrest the top spot away from SmartThings.
Tom's Guide – 3.5
Summary:
1/27/15 Simple setup, intuitive app, and a nice price. Unfortunately, pairing devices can be hit and miss and you don't get a lot of control over new devices (like a simple on/off for a dimming light). And, the amount of things you can automate will likely leave advanced users disappointed.
If you haven't decided yet on what hub to use, we have written a post about the best smart home hub you can refer to, such as our wink hub review and Hubitat review.
Other posts you might find interesting:
Hopefully, you found this collection of home automation system reviews helpful. If you aren't sold on home automation yet, check out our walk-through of what a day could be like with home automation or see this list of the best home automation ideas that we could find. It is also worth knowing the advantages and disadvantages of WiFi before you decide installing a home automation system.
Once you've decided to install a home automation system for convenience and security, you can find lots of free home automation software to use with your devices.
If you'd like to stay informed of cool new sensors and automation ideas, join our mailing list to get new ideas right in your inbox. Or, you can follow us on any of our social channels (Facebook, Google+, Pinterest, or Twitter).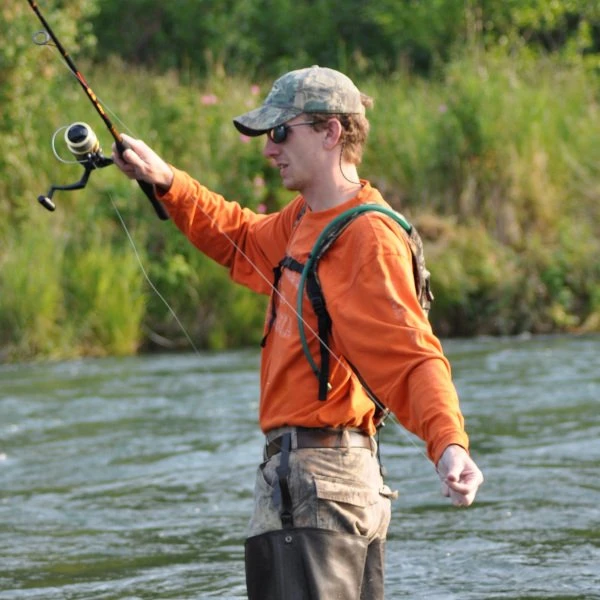 Hi, I'm Jody. I graduated with honors with a Masters of Science in Computer Engineering and have over 15 years of experience working as an engineer with electronics products. I'm a lifelong learner and tinkerer and enjoy automating things around the house so I can solve bigger problems than getting out of bed to check if the garage door is closed . . . like too little sleep!
Last update on 2023-09-10 / Affiliate links / Images from Amazon Product Advertising API