If you're just getting started with home security or home automation, then you may have already decided on Z-wave for maximum compatibility.  Chances are, you plan to add Z-wave motion sensors to your system to provide backup detection in case a burglar bypassing your entry sensors by just breaking glass or to automate lighting.
There's one catch; motion sensors can be prone to false alarms if they aren't installed and adjusted correctly.  And, the firmware in each is different so they may not behave the same way when it comes to how quickly they reset and can be triggered again.  So, it's important to know that not all sensors will give you the same performance.
Aside from the obvious features such as additional sensors bundled together, you may see differences in:
Sensitivity and ease of adjustment
Turn on delay
Turn off delay (can be a few seconds to minutes)
So how do you narrow down the best Z-wave motion sensors of 2022? I'll use my engineering degree to walk you through it.
Why is Getting the Right Motion Sensor So Important?
You can probably guess why you would care, but if not, consider the following examples.  If you are using a sensor in your home to trigger lights, then you may want a very quick reset to turn the lights off when you leave a room if your hub or motion sensor doesn't support a configurable delay.
But if you're installing it outside, you don't want multiple notifications for each event when the UPS guy shows up at the front door.
It's annoying.
It drains the battery on the device.
For the outside case, you'll likely want a sensor with adjustable sensitivity so that you can avoid false alarms for animals and weather changes.
So, how do you find the best Z-wave motion sensor?
To make your search easier, we've put together a summary of each available sensor and consolidated the customer reviews that we could find for each.  That way, you can quickly see if a particular motion sensor works for your application.
Z-Wave Motion Sensor Comparison
Head's up:  We use affiliate links to Amazon in the table. If you use them, we get a few cents if you make a purchase. The links don't change the price of the sensors at all. If you'd rather not use them, you are welcome to use your retailer of choice.
Have a Wink system?  Check out the motion sensor analysis just for the Wink hub.
[alert type="info" close="true"]* The only caveat to the information provided is that many users have reported success using these sensors outdoors under porches and other covers.  But, the performance and reliability will likely vary depending on the temperate and humidity ranges that the sensor would experience where you install it.[/alert]
Sources: Amazon reviews, home automation forums, and vendor websites
If this comparison helped you, say thanks by sharing it with someone else.
Interested in other comparisons?  Check out our other home automation product comparisons and home automation devices posts.
How to Use the Data
Picking the right added sensors is pretty straightforward.  Just use the drop down menus to pick "Yes" for the sensor you would like to have.
For outdoor use, you may be OK using in indoor sensor as long as your temperature extremes aren't too bad where you live and the sensor won't get any rain on it.  But, of course, the manufacturer isn't going to warranty the equipment if it fails prematurely.  The motion sensors that are labeled for outdoor use or that had multiple user endorsements were labeled that way.  Just be sure to check the manufacturer's web site if the warranty issue is important to you.
Sensitivity adjustment of motion sensors is more critical in applications with pets or outdoors.  For your pets, it can help you find the right balance between ignoring Whiskers and reliably detecting people.  Outdoors, the motion sensor sensitivity adjustments are helpful to dial down the sensitivity to distant objects blowing with the wind and changing cloud cover.  That being said, I have seen people rave about the SmartThings sensor's performance even though it has no sensitivity adjustment.
If anybody can help fill in characteristics of your existing sensors, please get in touch via our contact page or in the comments.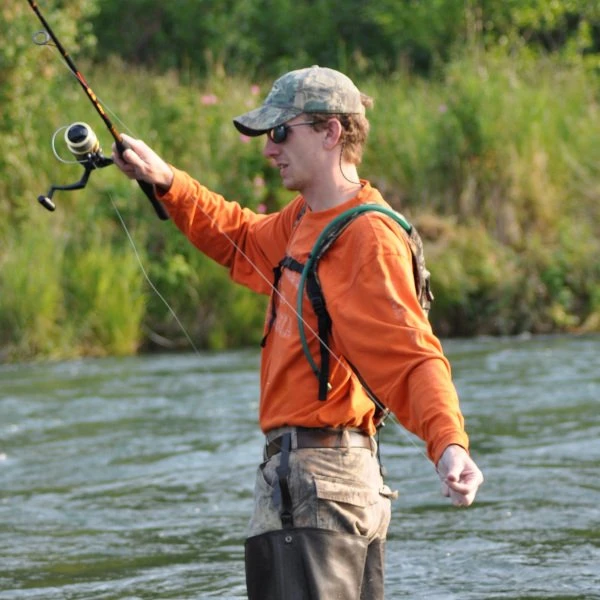 Hi, I'm Jody. I graduated with honors with a Masters of Science in Computer Engineering and have over 15 years of experience working as an engineer with electronics products. I'm a lifelong learner and tinkerer and enjoy automating things around the house so I can solve bigger problems than getting out of bed to check if the garage door is closed . . . like too little sleep!