I see quite a few people looking for the best home security camera systems of 2021 without a good idea of what's out there.  Just spend a little time in forums. To make matters worse, people usually don't know what their goals for the installation are or what's reasonable to achieve with their budget.  So, I thought that I'd put this page together as a resource for those looking for a wireless camera system in 2021. If you're more specific, you can also check out our best cellular security camera article that doesn't require the internet.
In a hurry? Here's what you'll learn.
Why you shouldn't rely on just cameras
How to set realistic goals for your installation
Tips for establishing your budget
Understand what camera specifications mean and which are the most important
How to avoid common home security camera system pitfalls
Quickly narrow down the candidates
A few recommendations for detailed camera reviews
Don't Blindly Rely on Home Security Cameras
First, it's important to be realistic about what you are going to achieve with home security cameras.  The best monitoring plan for your home will incorporate layers of security of varying types and locations.  That way, the entire security of your house does not fall apart due to a vulnerability with one type of system.

If you're also considering the benefits of a home security system, you can use our home security system comparison tool to review costs and features of popular consumer security systems.  It will help you quickly find the features and budget that fit your needs.
For instance, say you just picked up an 8 camera kit at Costco and installed them covering all sides of your house and some important places inside.  They record to an digital video recorder inside your coat closet, and you can log in and watch them any time from your computer or phone.  Someone later breaks in and sees a camera in the process.  So, he ransacks your house, finds the DVR, and steals it as well as your other valuables.  Now, you are no better off than you were before you installed the cameras.
If, on the other hand, you also had an active security system, you could have gotten an alert as soon as the back door was opened, checked the cameras to verify a burglar, captured a snapshot, and notified the police of a burglary in progress.
Understand Your Security Camera Needs
With that in mind, let's consider some goals that you may have.
What goals would the best home security camera system meet?
See if the following apply to you:
You are OK with the idea of someone getting into your house, as long as you have

pictures and/or recorded video of the perpetrator so you or the police can ID them and possibly recover your stolen items.

You want to focus on prevention and scare any burglars away from your home to prevent a crime in the first place.


You want to have instantaneous, or nearly instantaneous notice of a break in so that you or the cops can catch them in the act (verified crimes in progress get higher priorities when dispatching officers).

You understand that someone could just break in and steal a video recorder and want to have video sent off-site to insure you have footage of the crime.
Your thoughts about any of these can really narrow down the options available to you and drastically impact the price.
And, most of them come with drawbacks:
You still lose your sense of security with battery backup for security system and suffer an emotional toll.
Cameras can be bypassed by wearing hats and hoods or simply not looking at them, so not all burglars will be deterred.
You may end up with a system that sends you a notice every time your dog or cat stretches their legs.  Eventually, you'll get tired of the notifications and disable it altogether.
Nearly all internet or cloud based recording systems charge a monthly fee to cover the cost of storage and software development.
How do you want your security cameras to perform?
Camera technology and, more importantly, network data speeds and software sophistication, have made some really neat ideas practical.  The fact that many consumers are even considering camera systems is a testament to that fact.  But, as with most things in life, choosing the right system for your situation involves balancing competing interests.  For instance, higher resolution gives you great clarity to identify people, but it also hogs a lot of data throughput on your home network and could limit the number of cameras that you can install. This is especially true for an outdoor security camera where resolution matters such as the RLC-422W.
Identify license plates of cars that park (or drive-by) in front of your house

Identify faces of people on your property while you're at work during the day

Identify people at all times of day
Immediately send a notification to your phone when there is suspicious activity
Discriminate between pets and people
Alert based on activity in certain areas but not others
Set a Home Security Camera System Budget
Consider the following from a professional security system installer with a lot of experience.
CCTV systems can range from as little as $200 all the way to hundreds of thousands of dollars. You WILL get what you pay for . . .  You can find them at Costco and Home Depot and local "spy shops" for a couple hundred but I'd say you're just wasting your money. The breaking point here is around $800 ($1,500ish pro installed) for an analog system and $2,200 ($3,100ish pro installed).
There are definitely well-recognized brands that can charge more because of their name recognition and have mediocre equipment.  And, there are small companies with great cameras that nobody knows about just trying to get some attention.  But in large part, the price of the home camera system that you're looking at reflects the quality of the equipment.
I'm not saying it's bad to get cheap cameras ($50-100).  I'm just saying it's bad to get cheap cameras and expect them to do everything you want them to.  There is a reason they're priced cheaply.  If you don't need much, then poor image quality may be acceptable for you.  But, it you want something that you'll be happy with for years to come and can rely on every day, paying up for a quality product will pay off in the long run. And sometimes, an extra $20-30 per camera can go a long way.
Understand How to Find What You Need
Without a basic understanding of cameras, you're left to trust the manufacturer's marketing and whatever hand-selected testimonials are on their web page.  If you're really shopping around, you might talk to trusted and knowledgeable friends.  And, most of us will read a few reviews online to make sure no bad customer experiences turn up (just be sure that you know how that reviewer is making money).
Once you can answer the questions above, you can become familiar with the features of various cameras and see which are the best home wireless camera system (or go ahead and read our reviews on canary vs piper).
Go ahead and browse below and check out any terms that you're rusty on.
Home Security Camera Hardware Features Explained
There are a lot of specifications thrown around by marketers in a ploy to make you buy their product over a competitor.  What's worse is that manufacturers will gladly misrepresent the data or measure it in the most favorable conditions that give a false impression of the performance of the camera.  Here's an explanation of the things you should care about and what to look for.
Home Camera System Software Features Explained
The fastest advances in technology in recent years are coming in software that is able to leverage the increased processing power available in new processors.  And in terms of ease of use, really good software will make a mediocre camera seem great to a user. A lot of cameras nowadays even come with a mobile app so you can easily view your home right on your smartphone. Conversely, a fabulous camera that sends you false alarms every 5 minutes is practically useless.
So, here are a few features that you may run into when you're shopping for cameras.  And some of them, may become the primary reason for purchasing a camera once you realize how powerful they are.

Avoid the Pitfalls
Before you rush off and start shopping, consider our companion article on home security cameras that highlights some of the "pitfalls" you may get caught in when planning for your system.  It goes over common mistakes like not planning for the network data rate of the cameras, having suitable storage, and how to avoid installation mistakes like putting an indoor camera inside looking out your window.  If you spend a few minutes reading it, you may save yourself a camera return and restocking fee.  So, it's well worth the investment.
Narrow Down the Candidates
After going through all of that, you should have a good idea of what you'll need for your home.  Or, at least you'll know what you want to start with.  You can always add cameras later if things go well, and you need more coverage. So, head over to our tool to compare all DIY home security cameras and start your search.
Did you see something helpful? Be a good neighbor and spread the word!
From that page, you can get a list of 4 or 5 cameras that do all or most of the things that you want them too and fit your budget.  From there, you can take a look at the company web sites and any additional details that we couldn't fit in the table.  You may be able to eliminate a couple of options based on the professionalism of the site or the level of support you see offered.
Read a Few Reviews for Each Camera
Then, you can take a look at a few reviews for each camera and see what other people think about them.  A good place to see camera reviews by a knowledgeable source is networkcameracritic.com.
My only word of caution about reading reviews on site online is "make sure you know how the reviewer is making their money."  There are laws in the US set by the FCC that paid reviews must be disclosed, but not all practitioners comply with those.  And of course, the laws in other countries around the globe can vary wildly.  At a reputable site, you should be able to find a link to their disclosure page where they tell you who they are affiliated with.  And, they should also disclose that in the article itself.  If you prefer, sites like CNET and Consumer Reports are usually big enough to make money solely on advertising revenue, and don't take money for reviews.
Of course, you can easily see reviews from other people just like you on Amazon, Newegg, or wherever else you like to shop online.  The only down side is, of course, that not all members are experts in the field and since they may have only purchased and bought a single product, they don't really know how good it is compared to its peers.
And by all means, leave us a comment if you get stuck somewhere along the way, and we'll do our best to help you out.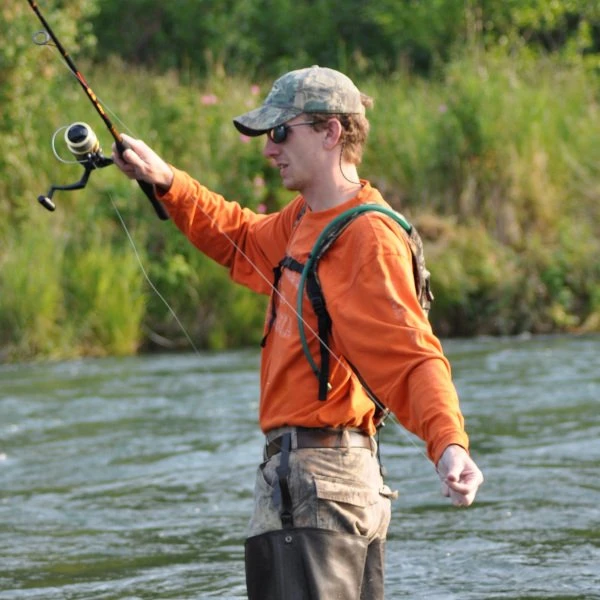 Hi, I'm Jody. I graduated with honors with a Masters of Science in Computer Engineering and have over 15 years of experience working as an engineer with electronics products. I'm a lifelong learner and tinkerer and enjoy automating things around the house so I can solve bigger problems than getting out of bed to check if the garage door is closed . . . like too little sleep!