I usually don't get too worked up about new product releases.  But, I know how time-consuming reviewing security camera footage can be.
That's what caught my interest with the new FLIR FX camera.
They've got a great review feature that overlays all of the days important events into one video clip.
We'll take a look at RapidRecap in detail and the other features that the camera offers.
What does the FLIR FX do?
The FLIR FX is a completely wireless (WiFi and batteries) HD camera that can double as security camera and an action camera.  Outside of the basic camera, you can also get kits to mount it to your car's dashboard, make it completely waterproof, and mount it outdoors in a security application.  So, it's a pretty versatile design.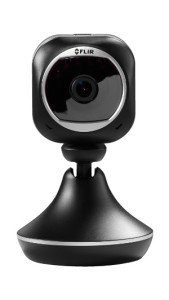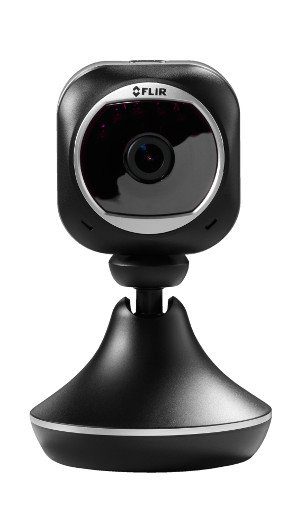 Here's a quick overview of the features:
Completely wireless with up to 4 hours of constant recording power (2 hours with stand + 2 hours standalone) or power from the wall
Record in 1080p HD video with H.264 compression
Standalone WiFi hotspot so you can connect with your phone anywhere to view video
Wide angle 160 degree lens
Onboard microSD,  microSDXC, or USB storage up to 64 GB
2 way audio so that you can listen in and talk via the camera remotely
30′ of night vision capability
RapidRecap – review a day's worth of footage in 1 minute
Set up alert zones with a grid to indicate areas to monitor (good for pet avoidance)
Optional outdoor and waterproof housings
How does the FLIR FX work?
Then when it comes to reviewing the footage, you can indicate which footage you want to review using the RapidRecap feature. The clip is put together on FLIR's servers, and afterwards you can view all of the action overlayed on one single clip with timestamps for each object or person of interest. For instance, you can see the delivery man dropping off the package at 1000 and the guy stealing your package at 1130 all in the same frame. It aims to make the review process when you suspect something is awry much faster.
It's easier to show it in action than describe it.
https://youtu.be/9-nwfFg5yiI
What does the FLIR FX cost?
As we touched on briefly before, the FLIR FX can be ordered in several configurations.  The base camera for home use is $200, the dashboard variant is $230, the waterproof sports camera is $240, and the outdoor variant is $250.  And, you can order the various cases separately, so you aren't stuck with your initial selection.
There's also optional expanded cloud monitoring options.  Here's what they offer:
48 hours of video storage + 3 RapidRecap videos per month for free (up to $20/mo. for extras)
7 days of storage and unlimited RapidRecap videos for $10 per month
30 days of storage and unlimited RapidRecap videos for $20 per month
What's the competition?
There are loads of security cameras that you can compare the FLIR FX against.  And, we've added it to our camera comparison page to help you do just that.
But the FLIR FX occupies an interesting niche in the market, with one foot in the action camera arena competing with the likes of GoPro and another in the traditional security camera arena.  It's a little tougher to find cameras that can do one thing in the morning, change cases, and then go on a bike ride with you in the afternoon.
If you're just looking for a wireless security camera, then the Arlo by NetGear has been getting good reviews.  But don't expect to take it mountain biking (the picture is linked to Amazon for pricing and reviews).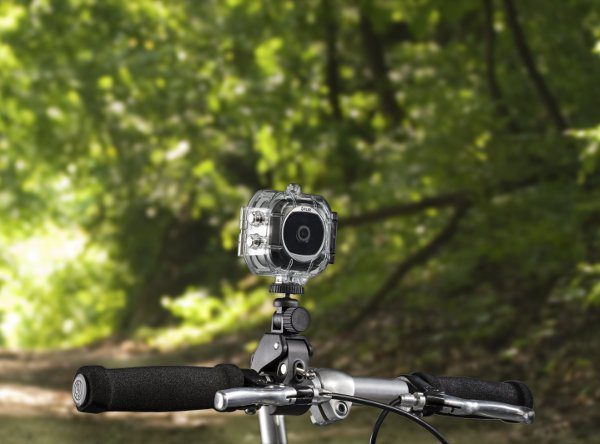 FLIR FX Reviews
Digital Trends – 3.5 [icon type="star-half-o"]
Link: Digital Trends – 6/2/2015
The Bottom Line
The FLIR FX offers solid features at a good price on paper, especially considering the unique flexibility of the camera.  And, the RapidRecap feature is down right cool.  But, you have to balance the cool factor with how often you'd actually need to use that feature to review your footage which may not be that often.
All that being said, the FLIR FX looks to have leap-frogged Dropcam on paper.  We'll see how the reviews turn out.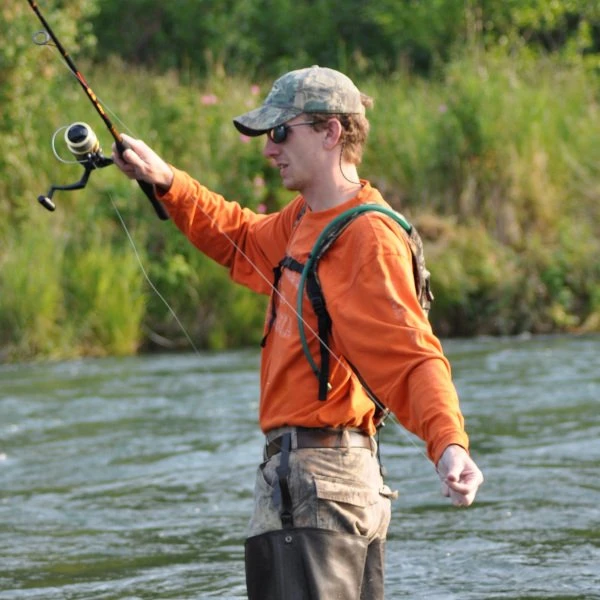 Hi, I'm Jody. I graduated with honors with a Masters of Science in Computer Engineering and have over 15 years of experience working as an engineer with electronics products. I'm a lifelong learner and tinkerer and enjoy automating things around the house so I can solve bigger problems than getting out of bed to check if the garage door is closed . . . like too little sleep!