Are you planning on putting up a security camera in your home or office? Are you thinking of going for a cloud-based camera? With the goal of the IoT technology to make every household device connected to the internet (with the help of a home automation server), is giving your camera connectivity a good idea?
In this article, we've gathered almost everything you need to know about cloud cameras and their pros and cons.
You may also want to check out our list of wireless surveillance cameras if you're looking for recommendations.
If you want a camera that doesn't depend on the cloud, we've also made a list of our recommended cellular security camera no wifi required.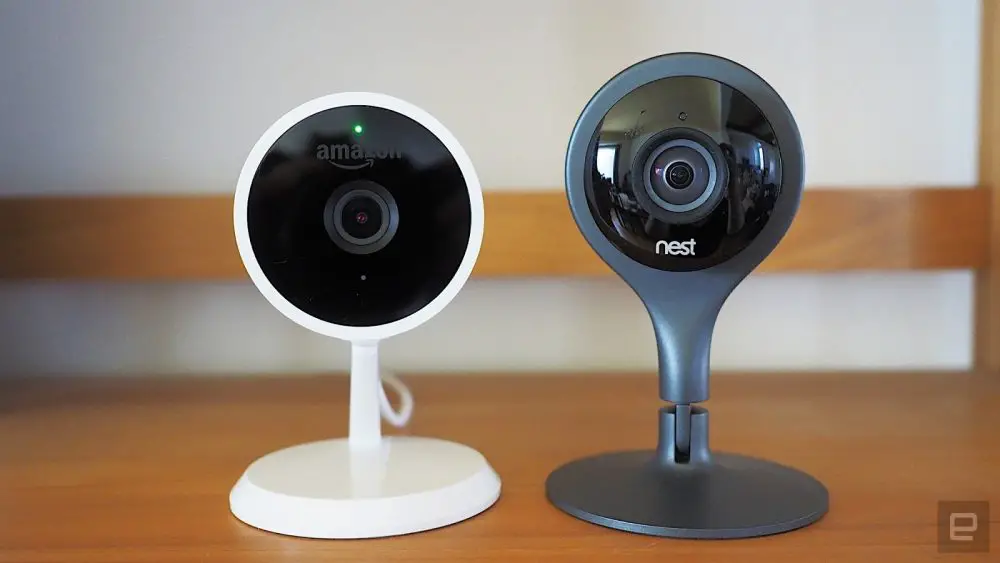 WHAT IS A CLOUD CAMERA?
A cloud camera (short for cloud-based camera) is the simpler and easier-to-manage cousin of the IP camera. For one, you won't have to worry about assigning IP addresses to each camera and managing them on a network. Just plug its power cord and ethernet cable (or connect to a Wi-Fi network) and job's done! The software or app that comes with the camera will take care of sending video data to their web service so you could stream video and manage the camera on your smartphone or PC. For those of you that aren't comfortable setting up a PC, NAS, or NVR to store the video on, this may be a big benefit.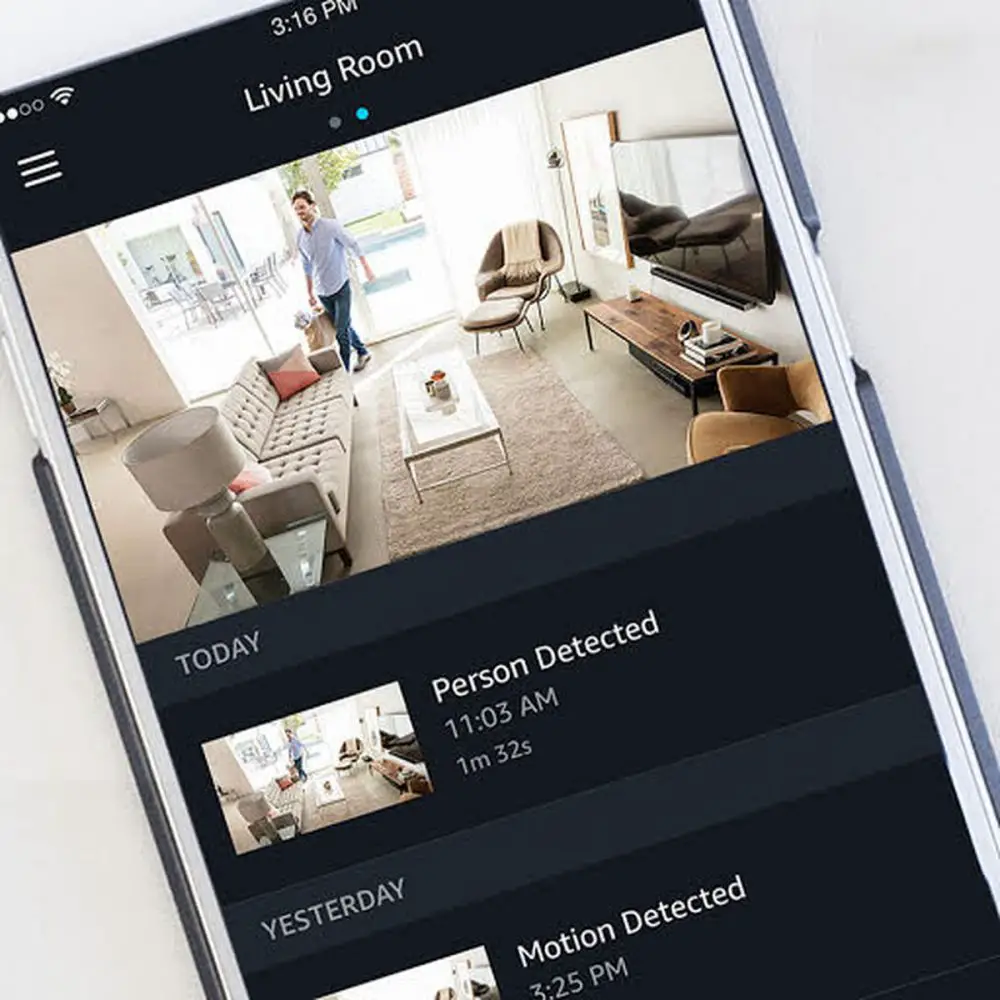 WHAT ARE THE BENEFITS OF wireless surveillance cameras CONNECTED TO THE CLOUD?
The primary benefits of cloud cameras is that most are dead simple to set up for even users with no tech experience. Cloud cameras are now made to be very compact, affordable, and widely available. Plus, you can normally set them up in less than 5 minutes.
Being cloud-based gives you the same user-experience like streaming videos on YouTube or listening to some music on Spotify that you can access anywhere and anytime.   You can do similar things with local, IP based cameras along with an NVR or camera software like Blue Iris, but it will take some work to set things up and make them work securely.
Here are the main benefits:
Quick setup and easy access from anywhere

Automatic updates and device software improvements

Automatic security vulnerability patching

No concern about maintaining additional hardware and software to record camera video
Convinced?  Check out our home security camera comparison table or our home security camera reviews to find a system that works for you!
WHAT ARE THE CONS OF CLOUD CAMERAS
So what are the cons of a cloud camera?  Here are the ones that come to mind:
Subscriptions!  Nobody likes monthly fees

Limited functionality without paying more

The company can raise their prices any time, and you don't have a choice but to pay or get a different camera

Video of your home is available on an external server, causing privacy concerns and security risks

It is constantly sending data over the internet, slowing down your connection for other video streaming or internet surfing activities.  Plus, people in rural locations may have data caps or very slow service so that a cloud camera isn't even a feasible option.
SO IS A CLOUD-BASED SECURITY CAMERA RIGHT FOR YOU?
With having a cloud camera as an integral part of your home/office security or monitoring, there are some pros and cons that one must know about and take into considerations:
Pros:
It allows you to view in real-time as well as review it later in the day. The cloud storage is really handy when you wanna know who keeps on drinking your milk in the office.

Notifications can easily be noticed on your smartphones when there is a problem.

Most cloud camera systems employ bank-level security methods and even has better IT security than local systems.

Cloud-based systems has the advantage of running optimal all the time due to software updates. The IT support will surely thank you for the minimal system maintenance.

It's plug and play. No hard-wiring, no retrofitting, no sweat. It's that simple.
Cons:
Data breach. What you may not know is that some cloud cameras, especially the cheap ones, are being used to spy on you. Regardless of the company behind the cloud camera, the system will always be susceptible to hacking.

Compared to regular IP cameras, a cloud camera has more maintenance fees due to the cloud storage.

This one is a no-brainer. It will slow down your internet.
References
Hi, I'm Christy, and I'm an electronics engineer by profession. I have taught in a university for 2 years while pursuing my master's degree in cognitive radio and worked for a company to develop wireless medical devices. Currently, I'm doing research for a doctorate degree in engineering using a wireless sensor network for smart agriculture. I've been active in our local IoT community, IoT Cebu, where I participate in conducting talks about Arduino, Raspberry Pi, and DIY home automation using Wi-Fi and ZigBee devices.