Do you remember what it was like to dump somebody?  You know you need to fess up about your state of mind, but you just can't seem to find the right time or the right words to let them down gently.  Well, just like you spent some time thinking about how to break up with a significant other without getting your tires slashed, you should put similar effort into splitting with your home security company.
Here's why you should be worried:
Contracts are tough to get out of
If the equipment isn't yours, they will likely lock you and anyone else out so that you can't make changes in the future
Even if it is yours, some unscrupulous companies will still disable your system
Consider if You Should Cancel: Would You Buy the Same System Today?
The first question you have to ask is, would I make the same decision again today.
If the answer's no . . .
you should probably check out other home security companies!
Already made the decision?
Take a look at 4 factors to consider before cancelling your home security contract:
Your house may be unprotected: You bought your security system and the monitoring for a reason. Without any kind of alarms or monitoring systems, you may not be aware if someone broke into your house while you are asleep.  And, it may be too late by the time you do get to know.  How do you plan to close that gap?
You may have to pay a lot for cancelling the contract: For many of the home security installation companies, once you cancel the contract, you need to still pay a huge sum of money which can go up to 100% of the total contract fees. It may be better to just ride out the end of your contract once you weigh the costs.
You will likely have to pay a setup/activation fee for another installation: Depending on the system you get, you'll have to pay additional fees for initial activation or equipment purchase if you plan on buying new equipment again.
The cost of home security may actually be worth it: The average loss from a break-in is known to be approximately $2000, but it could be a lot more depending on the valuables that have been stolen. Some of the reputable home security companies offer plans that cost as little as $20 a month. And, you can get some of that back with insurance premium discounts since home security systems also protect your home from carbon monoxide poisoning and fires.
How to Switch your Home Security System Monitoring Company
Here's what you do to make sure you're ready for the split:
Read through your contract so that you know who owns your equipment and under what conditions the contract can be voided
Disable all external communication to your alarm panel or base station
Inquire about your new company's ability to take over your existing security equipment and any fees to do so if it is locked out and requires a factory reset.
#1 – Satisfy all of the contract conditions
Who wants to read lawyer-speak, right?  I hear you.  But, you'll need to make sure you comply with the terms of the contract you signed to make sure that this goes smoothly.
Some companies will auto-renew your contract.  So, even if you only signed a 1 year contract, you may end up getting stuck for another year if you don't get the cancellation process rolling quickly enough. Another thing to watch out for is how much advanced notice you give them. Your contract could specify that you have to notify your alarm company in writing ahead of time if you want to cancel your contract.
How to get out of vivint home security contract? And what happens if you break contract with vivint? A Vivint contract is notoriously hard to cancel.  You may wonder why they would bother making a dissatisfied customer more angry by not letting them leave.  I personally think that type of behavior damages the company more than losing the customer.  After all, they just turned a bad experience with a single customer, into an experience that they will use to warn all of their friends and social media contacts.  It's just not smart.
But, the fact remains that it still happens.
Also, be aware of calls trying to bait you into a verbal contract renewal over the phone. Your security company may try to offer you some deals in exchange for sticking with them. Of course, you should consider the value of what they offer. But, make sure you hang up the phone and evaluate it against competing offers before saying "Yes." It should not be a surprise, but most alarm company's sales techniques are designed to cause you to make impulsive, emotional decisions that maximize their profit.
ADT's Cancellation Policy
ADT's Cancellation Policy has three levels of service and all of them have three year contracts. After the installation has been completed, You have three days by federal law to change your mind and back out from the contract. Outside of that period, you're in a pickle. If you cancel the contract before three years, you will have to pay 3/4 of the remaining contract fees.
Source: ADT Terms and Conditions
Frontpoint's Cancellation Policy
Frontpoint also offers three different security packages with three-year contracts. But, unlike ADT, they do offer a 30 day trial period after installation has been completed, so that you can try the system out. If you want to cancel the contract within the 30 days, just send back the equipment without any restocking fees and also with free return shipping. If you cancel outside the 30 days, you'll be stuck paying 80% of the remaining contract cost.
Link Interactive's Cancellation Policy
Link Interactive's Cancellation Policy is a little tougher than the rest. You sign a three year contract and receive a 30 day free trial, money back guarantee. If you cancel within this period, they won't charge you a single penny for restocking fee when you send back the equipment. After the 30-day trial period is over, you are responsible for paying 100% of the balance.
LiveWatch's Cancellation Policy
LiveWatch offers a contract that is more forgiving.  To me, this indicates a higher confidence in their equipment and customer satisfaction.
You sign a yearly contract, and you have the freedom to cancel at any point in time without paying any fee. If you are still under the contract, then you have to send back the equipment to LiveWatch. If the equipment is usable, they may even refund your money for the equipment.
Protect America's Cancellation Policy
Protect America has a reasonable 14 day grade period where cancelling a contract is reasonably easy.  The down side is that you will pay an $80 restocking fee to return the equipment and the shipping cost of the return.
After the grace period however, it's back to paying 100% of the remaining contract to get out of it.
Vivint's Cancellation Policy
With Vivint, you will most likely be committed to a five year contract once you are beyond the initial 3 day period mandated by law.  After that time, you'll be on the hook for 100% of the cost of the remaining policy.
[alert type="info" close="false" heading="Head's up to Vivint customers"]Vivint requires 30 days advanced, written notice that you intend to cancel your contract. Otherwise, you might be stuck in an automatic renewal.[/alert]
As we mentioned above, you'll need to complete a written cancellation notice to get out of your contract.
#2 – Disable external communication to the alarm panel
#2 is a biggie.  The relationship equivalent is "If I can't have you, then no one can."  Some companies will lock you out of the panel so that no changes can be made.  That includes changing sensors or phone numbers that are dialed when the alarm goes off.  In short, if you let them change the installer codes, the alarm panel on your wall may as well be a paper weight until you can take it back to the default state.  They may even try to charge you a fee to set the code back to the factory default or one of your choosing.
How could they legally do that, you might ask?  The short answer is that there won't be anything to specify that they have to give you the code as a service to you.  In essence, that allows them to refuse.  Any, why not turn your panel into a brick as a parting gift?
Now, I'm not saying that all or even most companies will do this, but I've read enough accounts to know that it does happen. And if you plan for it, you can be certain that it won't happen to you!
You may get some line about them wanting to limit themselves from liability if you use their panel, but from your perspective, it's all just a smoke screen to make it harder for you to walk away.  Think of all of the shenanigans that the cable and wireless companies will go to in order to keep your business and then multiply that by 5.
So, before you even hint that you're not happy, you should disconnect any wires, phone lines, or cellular modules that the system uses to communicate with your security system monitoring company.   AGAIN, remove all phone lines and unplug any cellular communication module that you might have.
#3 – Ask if the new company's can take over your existing security equipment
Your new company may need to send you a new communications module to install in the alarm panel and then use that to reset and program your alarm system to communicate with their system.
You may even be able to find your system's installer code by searching online or figure out how to unlock the system.
Then, and only then, are you ready to have "the talk" with your current monitoring company to switch home security companies.
Hope that helps!
Hopefully, you found this article before it was too late.  If not, mark it down as a learning experience.  You'll probably have a tougher transition to a new company and may even have to pay more for the initial setup.  Or, you can make lemonade out of lemons by purchasing a modern alarm panel that puts your old one to shame.
Check out our list of no contract security systems to avoid this whole mess going forward.
Share this Post
Other Resources that may help:
How to take over a Vivint (2GIG) Go!Control Panel
More information on taking over the Vivint Sky Panel
Step by step on how to cancel a Vivint contract
If you have an experience that you would be willing to share to save someone else headaches with their alarm company, please don't hesitate to leave a comment below.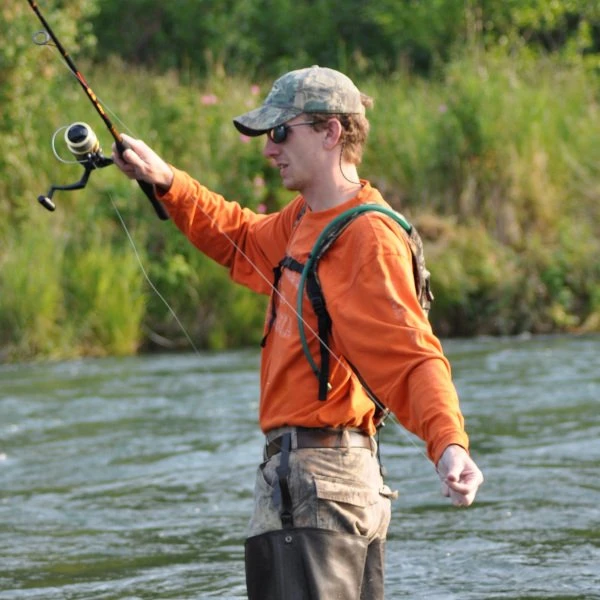 Hi, I'm Jody. I graduated with honors with a Masters of Science in Computer Engineering and have over 15 years of experience working as an engineer with electronics products. I'm a lifelong learner and tinkerer and enjoy automating things around the house so I can solve bigger problems than getting out of bed to check if the garage door is closed . . . like too little sleep!