Keeping our kids safe is the #1 priority of parents, and knowing that they're with trusted friends at a safe location is a big part of that!
Realizing "I can't find my kid" or "He was here just a minute ago!" is a gut-wrenching feeling.
Fortunately, there are several good solutions to those problems!
Here's what we'll cover:
Just in case you're in a hurry, here's a quick summary of the devices we reviewed.
Tracker




2-Way Voice Calling




SOS Emergency




Cost




Battery Life




JioBit

✔

❌

❌

$129.99 + $8.99 / monthly subscription

Up to 1 week


SpyTec



✔
❌
❌
$49.95 + $24.95 monthly subscription
Up to 2.5 weeks

Samsung SmartThings



✔
❌
✔

$99.99 for 1 year; $5 monthly subscription thereafter

Up to 1 week

My Buddy Tag

✔
❌
✔
$39.99
Coin-sized battery can last up to a year

Verizon Gizmo Watch

✔
✔
✔
$179.99 + $5 monthly subscription fee
Up to 4 days

TickTalk 3

✔
✔
✔
$149.99 + $10 prepaid monthly fee
8 - 12 hours

Lil Tracker

✔
✔
✔
$89.00
Charge nightly

AngelSense

✔
✔
✔
$229 + $33.33 monthly subscription
Up to 24 hours

Relay

✔
✔
✔
$49.99 + $9.99 / month prepaid
Up to 3 days

AmberAlert

✔
✔
✔
$135 + $19.99 activation fee + $15 monthly subscription
Up to 40 hours
There are a lot of GPS trackers available today, making picking a single one challenging. Choosing among a basic GPS tracking device, a GPS watch and a GPS phone all depends on your needs i.e. features that you think are most vital to you.
If your child is below 3, we suggest you get a basic GPS tracker since he or she can't fully use the functions of a GPS watch or phone yet. A lot of GPS tracker devices can be clipped on to your child's clothing, belt or bag and have anti-tamper features so your child can't easily remove it.
But if two-way calling is very important to you, a GPS phone is a must! Being able to talk to mom or dad when they're in a difficult situation can be worth the extra cost.
For bigger kids, a GPS watch might be the best option for you. In addition to tracking ability and two-way calling, it looks cool (so that they'll want to actually wear it), and many come packed with extra features like a camera, fitness tracker, stopwatch, etc.
Best GPS Tracker for Kids
Our Pick: JioBit
Price: $129.99
Monthly plan: $8.99
Reviews:4.4/5 (read reviews on Amazon)
Compatibility: Android (4.5/5 stars) and iOS (4.4/5 stars)
Why we like it:
This may be a basic tracking device, but with the government-level data encryption, you can be assured that the data being transmitted to you is not manipulated in any way. And, Jiobit uses technology that allows it to learn your child's routine so that any change will automatically trigger an alert. That's pretty cool!
Pros:
Waterproof

Stays securely attached to your child

Government level encryption
Cons:
No calling capability

No location history

No SOS button
Jiobit is a small tracking device that you can clip to your child's clothes, belts, pants or even shoelaces. Its technology allows it to learn your child's routine without your programming it. So when it deviates from the routine, it knows to notify you and members of your "care" team. However, it is just that - a tracking device. If you are looking for two-way communication or would want to "listen in" or see your child's current surroundings, then this is not the one for you.
One good feature on Jiobit is that it was constructed using government-level encryption so data being transmitted from the device can't be intercepted or manipulated by hackers.
It also needs WiFi, Bluetooth or cellular data to track kids.
SpyTec
Price: $49.95
Monthly plan: starting at $24.95
Reviews:4/5 (read reviews on Amazon)
Compatibility: Android (2.2/5 stars) and iOS (4.0/5 stars)
Why we like it:
Aside from it being produced by an industry leader in GPS technology, the SpyTec tracking device offers global tracking so location and proximity will never be an issue.
Pros
Long battery life
Real-time tracking
History reports
Cons
No calling capability
No SOS button
Limited 2G network

SpyTecGPS is an industry leader in GPS technology. With a brand name producing security devices and with the FBI as one of its clients, it is easy to trust this GPS tracker. It offers global tracking so even if you are out of the country for work or leisure, you can still track the location of your child. It updates every 5 seconds so you can watch real-time on your tablet, smartphone or computer.
Battery life is also unparalleled with an impressive 2.5 weeks!
Samsung SmartThings Tracker
Price: $99.99
Monthly plan: $5.00 after one year
Reviews: 2.8/5 (read reviews on Amazon)
Compatibility: Android (4.5/5 stars) and iOS (4.2/5 stars)
Why we like it:
This compact tracking device has a much-needed SOS button for emergencies. Your child just needs to press the power button twice and it will automatically send you an alert with your child's real-time location.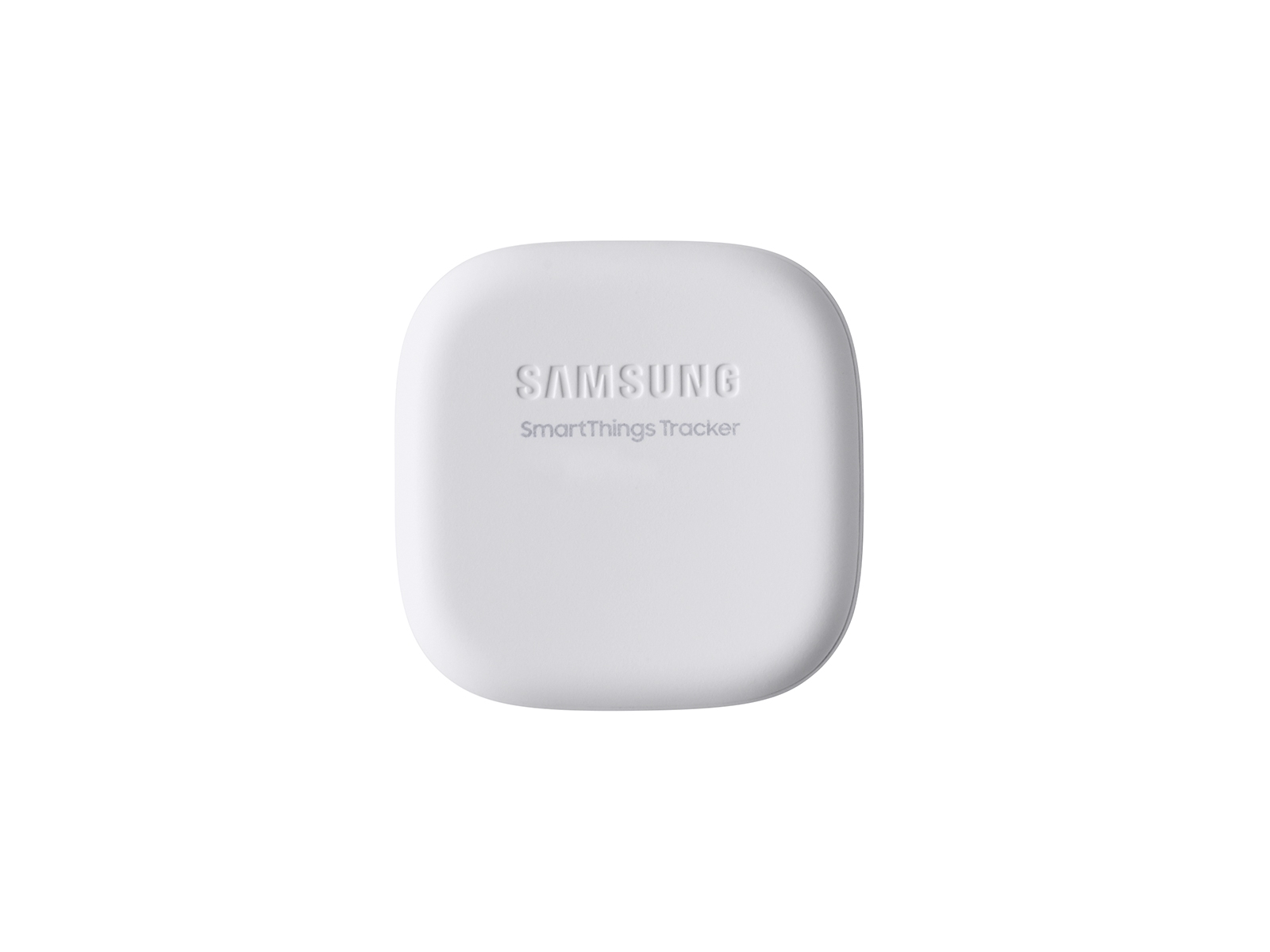 Pros
Uses LTE-M, has better signal coverage
Live-tracking feature
IP68 Water Resistance
Cons

This SmartThings Tracker by Samsung measures less than 2 inches long and half an inch in thickness. So, it's not much bigger than a keychain. Don't be deceived by its size though, it can still can track your child's location in real-time and allows you to set up safe zones and geofences. You can be notified once your child goes out of your preset zones or if the tracker has been turned off.
It has no two-way voice calling feature but there is an SOS option for emergencies which is activated by pressing the power button twice and it will automatically send its real-time location through the app.
My Buddy Tag
Price: $44.99
Monthly plan: no monthly fee
Reviews: 2.2/5 (read reviews on Amazon)
Compatibility: Android (2.5/5 stars) and iOS (2.3/5 stars)
Why we like it:
This wristband-type tracking device is one of the most affordable in the market today. And unlike most tracking devices, My Buddy Tag can be submerged under water.
Pros
No monthly subscription plan
Can be submerged under water
Cons

My Buddy Tag is a wristband that uses Bluetooth rather than GPS, making it one of the more affordable trackers available. Like the others, it tracks your child when they are out of sight and allows you to create safe zones ensuring that your child is safe and doesn't wander away. One unique feature though is that it can be submerged in water. The gadget notifies you when it has been submerged for 5 seconds, helping to prevent accidental drowning in a pool or a body of water. It also has an SOS button.
A word of caution though, it has a limited range - 40 feet indoors and 80-120 feet outside.
Because of the limited range, this one's best for keeping track of your kids at a playground or a store.
Best GPS Watch for Kids
Our Pick: Verizon GizmoWatch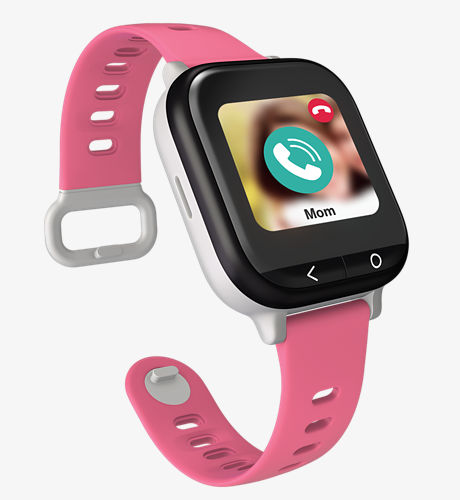 TickTalk 3
Lil Tracker
Best Kids GPS Phone
Our Pick: AngelSense
Relay
AmberAlert
Our Key Takeaway
Finding the right GPS tracker can be tricky as there are a lot available today. So, it is important that you know what features are most vital to you and what the deal-breakers could be. At the end of the day, we all want our kids to be safe, so take your time to find the right tracker for you.