The home automation market is really taking off, and it's hard to get a bead on the best products out there.
Just want somebody to recommend something to buy?
No problem! We've done a market survey and scoped out the best smart lights switches for home automation
for you.
Why do I Need Smart Light Switches?
Some of you may be wondering, "Why bother?". So, I'll take a moment to inspire you:
Save (electrical) energy by turning off lights in unoccupied rooms
Save (your) energy by turning them on when you walk in
Automate a routine to make your house look occupied the nights you're away
Turn the exterior lights on when you're almost home at night
You've always wanted to have a life like the Jetsons
You get the idea. Let's move on.
What are the Best Home Automation Light Switches?
Rather than taking a side in the home automation protocol turf wars, we're going to stay out of the fray and refrain from anointing Z-Wave, Zigbee, Bluetooth, or WiFi (and Insteon, X10 …) as the protocol of choice and selecting switches based on that as a criteria. Instead, we'll break things up by protocol.
To whittle down the list (it's a large one) and pick winners, we've taken a look at a few criteria:
Price
Compatibility
Customer reviews
Without further ado, here's the breakdown.
The Best WiFi Light Switches
If you're just not that into automation or want to try it out before you pick up a hub to speak the language of the day, then WiFi is the protocol for you. Nearly everyone already has a wireless router in their home already, so all you need is a phone with an app to control things with.
The list is a short one here (Ankuoo, GE+Quirky, and Belkin WeMo), but out of the switches we looked at, the winner is:
Ankuoo Neo Switch
Avg. Review: 3.5/5
We've actually done a hands-on review of the Neo.  On Amazon itself, the Ankuoo Neo and the Belkin WeMo switch both rate about the same in terms of reviews.  I'm giving the crown to the Ankuoo because it's significantly cheaper, and the app offers some additional features like countdown timers and anti-theft behavior that randomly turns the lights on and off during certain periods during the day that you set.  That might come in handy for you if you're trying to make it look like someone is always home, even when you're out getting supper or at the movies. Making your home look like it is occupied is consistently listed as a top deterrent by surveyed burglars.
If you're interested, be sure to read our hands-on Ankuoo Neo review.
The Quirky Tapt just seems to be too new at this point and didn't get very good ratings.
The Best Z-Wave Light Switches
With Z-Wave light switches, there are a LOT more to choose from. The big players are Linear (owned by Nortek), Evolve, and GE/Jasco with a few new challengers like Aeotec (Aeon Labs).  I actually loved the Aeotec Micro Smart Switch because you can use your existing switch and switch plate, but the installation is a little more complicated.  And, that's not good for everyone.
So without beating around the bush, our choice is the:
GE 12722 Wall Switch
Avg. Review: 3.5/5
The GE Wall switch is a little more expensive than the Linear model, but it may save you in the long run.  For one, one person had an infant mortality (that's geek-speak for a newly manufactured light switch, not an actual baby folks) and couldn't get it covered by Linear's warranty (not warranted for consumers, only retailers).  Other users had trouble fitting the Linear switch into duplex boxes (with 2 switches).  And, the GE switch supports additional configuration options via software so that the LED isn't on all the time, which you'll appreciate if you're sticking this in a bedroom or some other place you'd like to be dark at night.
Best Insteon Light Switches
This is a joke, Insteon is the only game in town here so they make the best Insteon switch in a field of one. You can use our home automation product comparison to find which exact one suits your needs.
Why Would You Want a Smart Light Switch?
Some of you are still wondering what all of the excitement is all about.  Well, I'll take a few minutes and tell you some of the benefits:
Imagine never coming home and getting out of the car without the outside lights coming on.
What if your lights came on automatically every time you open the door to go outside at night?
Wouldn't you like to turn the porch light on as soon as someone approaches your door?
Those ideas are a combination of convenience and security that is really appealing.  And to top it all off, they really aren't that hard to implement.  You can get all of the details on our master rundown of the best home automation ideas, but I'll give you a bit of a tease here in case you're short on time.
How to Make Your Porch Light Come On When You Get Home
First, you'll need a set of lights that have location-based features in their app OR use a 3rd party app like IFTTT or Tasker to trigger your lights to come on.  Be sure the check out our IFTTT light switches and home automation systems on the feature comparison page.
Be warned:
Tasker only works for Android and can be tough to get started with.
Thankfully, I took my lumps and wrote a step-by-step guide for how to set Tasker to do location-based changes on your smart phone.  It's written to arm and disarm your alarm, but you can easily adapt the procedure to set it up to work with your lighting app.
If your lights integrate with IFTTT, it's quite a bit simpler since you just queue up the iOS or Android location channel as a trigger, and then make the activity fit your new lights.
To give you an idea of how easy it is, here are the steps:
Sign up at IFTTT.com.
Go to ifttt.com/channels and search for location to activate your location channel.
Search for lights and activate the channel for your IFTTT-compatible lights.
4. Once that's done, press the recipe icon to create a new recipe.
5. Select the location channel as your trigger and configure the location of your house.
6. Select your light channel for the action.
That's it!  It's really stupid easy.  And, most of the time, it just works.  The only problems that I've run into is sometimes your phone goes into a deeper sleep and is delayed registering the location with IFTTT.  But even when it doesn't work, it's not like you're missing a burglary or fire alarm, right?
Hopefully, that helps you zero in on the best home automation light switches for your situation and protocol and get started on making them work for you.
Ready to buy?
Let us know which light you plan to go with in the comments.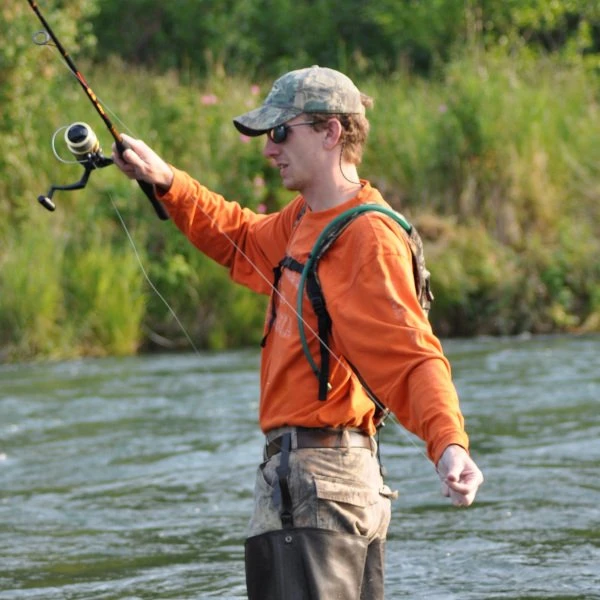 Hi, I'm Jody. I graduated with honors with a Masters of Science in Computer Engineering and have over 15 years of experience working as an engineer with electronics products. I'm a lifelong learner and tinkerer and enjoy automating things around the house so I can solve bigger problems than getting out of bed to check if the garage door is closed . . . like too little sleep!