It can be a very frightening experience to come home to find that your home has been broken into, and your possessions stolen. You may naturally feel scared, vulnerable, and find it difficult to feel safe again.
If police have no leads and cannot immediately catch whoever has broken in, it can do a lot of damage to your feelings of safety and security, and can lead to the development of trust issues.
When a home or business is the victim of a robbery, it can make the owners feel as if there is nothing that they can do – they might feel hopeless, or partially at fault for what has happened. Although it can be a trying time for everyone involved, there are things that you can do to help out with the investigation, recovery of lost possessions, and even minimizing the chances that you will have to endure another burglary in the future.
What to Expect From Police Investigations
When law enforcement officers show up at your home or business to discuss the next steps, there are several things that they will talk to you about. One of those things is whether or not you know anyone who may have been the person who carried out the robbery. Many people who have family or friends who want things in your home or need the money might attempt to break in, since they think it will be easier than breaking into a stranger's home.
Also, if caught, they might think you will be less likely to press charges if it is a close friend or family member. It is also important to make sure that you speak to any of your neighbors or those around your home who could have potentially witnessed the break-in. Getting a description of the person who robbed your home or business is very helpful when trying to locate the robber.
This is where a quality security camera can really be aces for you.  If you don't have one, jump over and see what your options are on our camera comparison page or read camera reviews here.
Making Your Insurance Claim
After talking with the cops, you will have a good idea of what is missing.
Hopefully, you were able to supply them with the model numbers, serial numbers, or pictures of your property from your home inventory as well.  If you don't, this may get really rough.
Now, it's just a matter of calling your insurance company and talking through your losses with them to get the ball rolling on reimbursement for your loss.
How You Can Help Get Your Stuff Back
Another thing that police will discuss with you is checking a local pawn shop, thrift store, or online community yard sale website. If someone has stolen from your home, many times those items are later found at one of these locations, because the person who stole them from your home or business has sold them, or is attempting to sell them, for cash.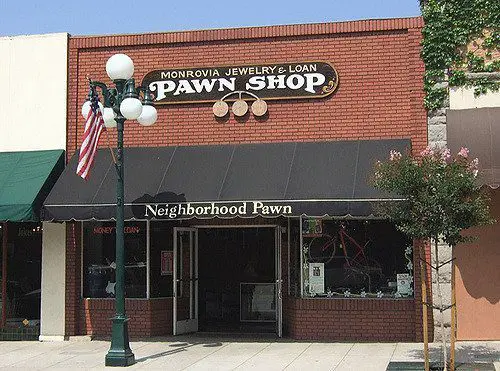 While you might think pawn shops to be safer than they were years ago, since for most places you will find an ID is necessary for a sale, many burglars get out of this by using fake identification and selling only to pawn shops in other cities. This can be a problem, since immediately after a robbery, you probably won't want to go chasing down all of your stolen items, but it is a good idea to check out some pawn shops in surrounding cities to see if any of your items turn up there.
Craigslist, eBay, and online community yard sale sites are also popular for those looking to sell stolen goods, so keeping an eye out for anything of yours near you is a good plan. While it might be difficult to find on sites such as eBay, Craigslist and like sites allow you to search by area, so it is easier to locate something of yours. Online community yard sale sites and Facebook groups are also great places to look, since they are dedicated to your particular areas (http://simplisafe.com/blog/home-security-crime-theft-burglars-turn-stuff-cash).
Leverage Social Media
Also, a great tip to remember is that not only should you investigate your local pawn shops and be on the lookout on websites for your stolen items, but it is a wonderful plan to alert the owners and other members of other sales groups on Facebook, Craigslist, etc. that your things were stolen from you.
That can be particularly helpful if you have certain unique items that they can be on the lookout for.
Give as many details on the items as possible, and you can have the owner of the groups contact you to let you know that they might have found what you are looking for. Also, reporting soon after the robbery also gives the pawn shop owners an alert to be on the lookout for someone trying to sell the items and give you a better shot at catching the criminal.
And, that is the best way to lead to the rest of your stolen things.
Prepare for a Return Visit
It's important to know that being robbed can actually put you at a higher risk of being robbed again.
As awful as it is to hear, burglars often wait for you to repurchase stolen items with your insurance money and then rob you again.
So, it's important to make it clear that you're not rolling over and are taking steps to secure your home.
A Home Security System Can Add to Your Peace of Mind
A Word on Alarm Response Times
A Safe For Your Valuables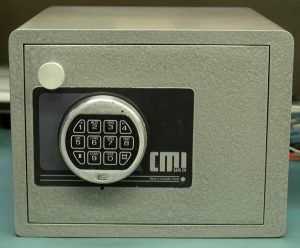 Even if the cops are one the way, it may only take 10 minutes for a skilled burglar to find the jewelry and cash in your sock drawer.
To make sure you're not that guy, get a good safe that will take enough working time to get into for the cops to show up and nab the guys.  On top of that, try to hide it the best you can.
If you have items that are of particular value to you or a member in your family, purchasing a lockable safe that you can place these valuables in is a great idea. There are hundreds of different safes available on the market, but be sure to do some research on them before purchasing, as some of these safes have their share of security risks that can make them more vulnerable to break-ins. For a list of safes with known vulnerabilities that you might want to avoid, check out https://24-7-home-security.com/9-quick-access-gun-safes-vulnerabilities/.
Creating a Home Inventory
One thing that you can do that is wonderful to help recover stolen items is to create a home inventory. A home inventory can be simple or complex – you can list items in your home by room, and it can contain only valuable items, or it can contain a list of all items in your home that you feel you would like to protect (photographs, etc.). Creating this list before you are the victim of a robbery is key, although creating one after a robbery is a great plan, as well, because you will have been through a robbery and know the kinds of things to add to the list.
While creating this type of list can feel a bit daunting, it is important to create the most detailed and specific list that you can, so that if a robbery does occur, it can be easier to report to the police and recover stolen items.
While there are several different resources and apps that you can use to create a home inventory (such as that found on https://knowyourstuff.org/), you can also create your very own home inventory list.
Taking photographs and documenting the outside of your home and outside possessions (such as patio furniture, outdoor bar areas, stereo equipment, etc.) is the first thing that you should do. Photographs help you to remember exactly what items look like and where they are located in case of a robbery.
After you document the outside, move into the inside, doing a room by room analysis of everything in your home. Photographs of each room, as well as valuable items, and listing each item (furniture, television, kitchen appliances, computers, jewelry, etc.), a short description, and the item's worth are all key things to document. One of the best reasons to do this is to make sure that in the case of a robbery, your home insurance provider has an updated list of how much each item is worth, so that they do not just make assumptions about the worth of your possessions and give you less money than you are entitled to.
Be sure to keep your listing up to date, as it is important to record each new item as you purchase it. Did your family get a new television in the living room? Be sure to add it to your list. Did you receive a diamond necklace for a birthday gift? Add it to your list of possessions, along with the cost of the item. Keeping this log up to date is a great way to help law enforcement, insurance companies, and your family.
Wrapping Up
Robberies for your home or business can be quite stressful and scary times for everyone involved. You might feel vulnerable, and as if the one place you are supposed to feel safe no longer feels safe to you. However, with proper law enforcement investigations, notifying pawn shops, and knowing the value of your possessions, you can have an easier time figuring out what steps to take next and how to feel safe again.
Choosing a home security company (or perhaps looking into different companies if you are not happy with your current company), investing in a lockable safe, and keeping an up to date inventory of the items in your possession can help greatly with preventing future robberies that might occur.
And as always, drop a line in the comments, and we'll help out with any questions you have to make your feel more secure in the days ahead.