Intrigued by the uniqueness of the Aeotec Micro Smart Switch G2, we picked one up for a quick review.  Most Z-Wave light switches simply replace your existing switch.
That's OK for most cases, but:
Have an interior design of your current switches that doesn't match up very well with the new Z-Wave light switch?
Want to wire in a relay for a pool pump or another motor?
If that fits your situation, then this $43 switch might be for you.
We'll go over the benefits, drawbacks, and the competition for the Aeotec Micro Smart Switch.
The Bottom Line
Product
: Aeotec Micro Smart Switch
Price
: $35
Rating
: 4.5/5 [icon type="star-half-o"]
Reviewed by: Jody on
---
The Aeotec Micro Smart Switch G2 is a smaller version of the previous generation switch that wires into your circuit and fits right into the back of the electrical box with your existing switches.  That way, you're able to maintain the decor of your existing switch and turn it into smart lights with no visible changes.
It's a great solution to a very real problem for some.  After all, wife approval is required, and this smart switch gets you over one potential hurdle.
Ready to pick one up?  Let your friends know you're going smart!
Aeotec Micro Smart Switch Specs and Features
The Micro Smart Switch has all of the functions you would expect from a typical Z-Wave light switch.  It installs quickly in any circuit, and we had no trouble fitting it inside the gang box.
Here's what stands out:
Switch any load up to 10 amps
Installs in the wall and isn't visible
Monitors your energy usage for connected devices
Works in a 3-way circuit
Specifications:
Power: 90-260VAC, 50/60Hz
Output: 10A max. output
Range: 15m
Control Function: Relay
Operating Temp.: 0-40 ℃
Operating Humidity: 95%
Dimensions: 52x49x18.5mm
Certifications: FCC, cUL, CE, ROHS
Installation
Installation is pretty straightforward if you have a working knowledge of residential wiring.  The Micro Smart Switch requires seperate lines for power for the switch itself, and then has 2 more terminals that act as a switched output.  The neutrals are effectively tied together internally, so you don't have to connect the terminal labeled N-Load.
Here's an excerpt from Aeotec's installation instructions to give you an idea of how to install the switch.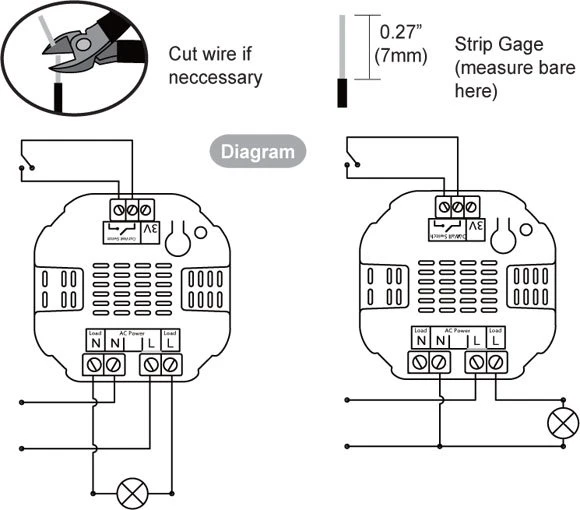 Once you have the switch powered, you can then connect the legacy switch to the "Wall Switch" terminals.  That will allow you to manually toggle the switch's state with your existing switch.  This input signal to your wall switch is now carrying much less current, so I recommend using smaller gauge wire like 18 AWG to connect to your wall switch.  That will make your life a bit easier when it comes to stuffing everything back in the box.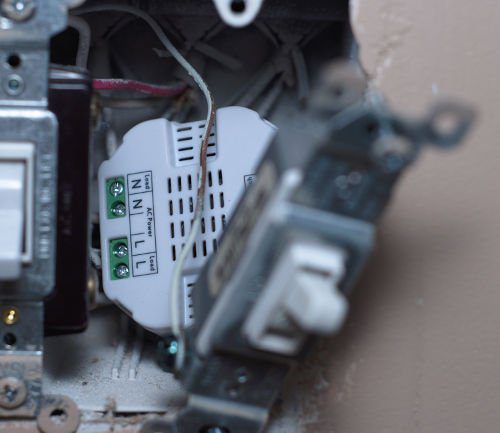 Once things are buttoned back up and the power is on, adding the Z-wave switch to the network is as simple as initiating the search for new devices with your Z-wave hub and toggling the power to the switch.  If you have an app for your hub on your phone, go ahead and search for devices before flipping the breaker back on and watching for the switch to show up on the network.
The Competition
The Aeotec Micro Switch is pretty unique offering at this point, though Vision, Philio, and Enerwave do make similar switches.  But for most users, they will be deciding between this and a standard Z-wave light switch.  The advantage of a standard Z-wave switch is the installation is a bit simpler, since you'll likely only have to monkey with 2 wires for a standard 2-way switch installation.  With the Micro Smart Switch, you have 2 wires to connect to the existing switch, 2 wires for power to the switch, and then at least 1 more wire going to the load that you're switching.
That being said, the ability to keep the look and feel of your existing switches will be a big plus in some situations.
A Couple of Caveats
One thing that we hoped when I initially researched the Aeotec switch, is that the relay function was completely isolated from the power input.  Unfortunately, that's not the case.  So, you can't just switch any voltage load with this switch.
Also, the 3 V output on the device (that Aeotec intends for a touch panel) is always on, and not a switched output.  For most people, those two things won't matter a bit.  For the tinkerers out there, hopefully, I saved you a bit of time reverse-engineering the function of the switch so that you can use it in your next creation. You can even integrate your smart switch with open-source home automation to create cool routines.
If it sounds right for you, read other reviews and shop the Micro Smart Switch at Amazon now. If not, ask any other questions in the comments.
If this review helped you, say thanks by sharing it with someone else.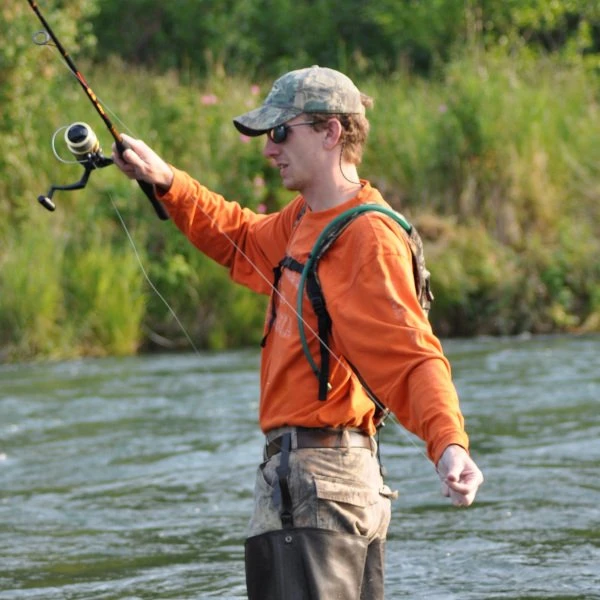 Hi, I'm Jody. I graduated with honors with a Masters of Science in Computer Engineering and have over 15 years of experience working as an engineer with electronics products. I'm a lifelong learner and tinkerer and enjoy automating things around the house so I can solve bigger problems than getting out of bed to check if the garage door is closed . . . like too little sleep!