As of January 2021, iSmartAlarm is no longer under active support.
Notice Regarding Future of Product Support:
iSmart Alarm, Inc. ("iSmartAlarm") deeply regrets that due to the current economic climate, it will be unable to continue supporting iSmartAlarm products.
A third party, meShare Inc. ("meShare"), has graciously agreed to host iSmartAlarm's products on the meShare network (the "Services"), for free, for a period of 12 months, starting from January 10, 2021 (the "Period"). Given the complexities of the transition, some iSmartAlarm users may experience reduced functionality with respect to their iSmartAlarm products, and some iSmartAlarm products may be incompatible with the meShare network and therefore stop working. Neither iSmartAlarm nor meShare makes any warranties or guarantees as to the compatibility or functionality of a user's iSmartAlarm device or user experience, or to the Services in general.
To continue using your iSmartAlarm products during the Period, you will have to update your iSmartAlarm app and will need to agree to the updated Terms of Services and Privacy Notice governing the iSmartAlarm products and Period when signing into the updated iSmartAlarm App. meShare may, at its sole discretion, choose to terminate the Services during or after the Period, with or without notice.
You can check out our Home Security System Comparison review for other options!
If you don't know already, IFTTT is an app and web service that lets you integrate phones and home automation devices (along with fitness trackers, RSS, Twitter, you name it) with each other .  In essence, it lets your home automation ideas come to life based on triggers.
And, they now have an app called DO that is more manual and lets you perform tasks when you press a button.
I use IF to send an email to my wife when I leave work based on my location and get notifications at 7:00 PM every day to tell  me the next day's weather.  Hopefully, you see the usefulness.
Here are the triggers (things that you can start actions based on) for the new iSmartAlarm IFTTT channel that you can use to create recipes:
Contact sensor triggered when the system is armed
Motion sensor triggered when the system is armed
You can even select which CubeOne you want to use with the trigger if you have multiple systems.
Here are the actions (things you can do after a trigger) that you can have based on a trigger:
Arm or disarm your iSmartAlarm
Set home mode on your iSmartAlarm
Set off the Panic Siren
If you're having a hard time coming up with ideas of things that you would do with IFTTT, here are a few ideas.
Arm your system at a specific time every day
Automatically disarm your iSmartAlarm when you connect to your home's WiFi
Turn the lights on when you open the front door of your house
Arm your alarm with your Android wearable, Jawbone, or Fitbit
You get the idea.
I think this really elevates the value of iSmartAlarm's alarm system.  Now, they're on par with Scout, SmartThings, Wink, and WeMo that also offer IFTTT channels and are making 3rd party integrations with their system MUCH easier.  If you want to read more about iSmartAlarm's features or cost, you can use our comparison tool to see costs and features.  Or, you can visit our home security system reviews page where we've highlighted other useful reviews of the iSmartAlarm security system.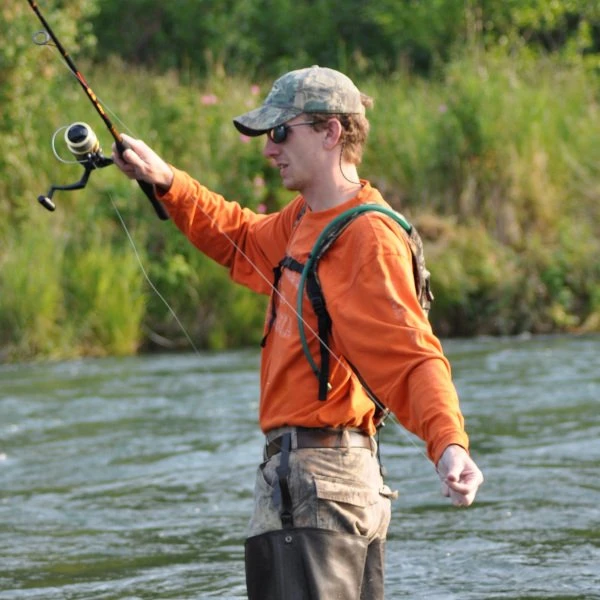 Hi, I'm Jody. I graduated with honors with a Masters of Science in Computer Engineering and have over 15 years of experience working as an engineer with electronics products. I'm a lifelong learner and tinkerer and enjoy automating things around the house so I can solve bigger problems than getting out of bed to check if the garage door is closed . . . like too little sleep!