Welcome back!  Here's another update on neat stuff happening in the security and home automation world.
Product News
August Connect Adds Web Connectivity to Its Smart Lock – August Connect has an existing smart lock that uses Bluetooth to pair to your phone and unlock the door.  But, it doesn't have a connection to the internet so that you can let people into your home remotely.  I personally like that it can't be hacked remotely, but to each his own.  Now, they are releasing a dongle that can be used with the lock to connect it to the web (and your smart phone).  It will set you back $50.
Simplicam Beefs up Software with Detection Zones – Dropcam (owned by Nest who was bought by Google) has lots of money to write great software, but they aren't the only ones who can innovate.  Simplicam offers facial detection on their cameras and have not added detection zones as well.  That means, you can trigger an alert when someone opens a particular cabinet, or you could eliminate false alarms from your pets by only watching the top of a door.  See what other features Simplicam offers on our camera comparison page.
Frontpoint Gets a New Wireless Outdoor Camera – Frontpoint announced an improved outdoor wireless camera recently that may please those looking for a professionally monitored security system.  The big changes seem to be improved weather protection with a new plastic construction and easier setup.  Don't forget, you can compare the Frontpoint camera's features against other cameras on our site too.
Talk about a Misleading Title! – The title of this article is "How Hackers Could Use A Nest Thermostat as an Entry Point Into Your Home."  Sounds pretty sensational right?  Yes.  Written just to get me to read it right?  Of course.  OK, I'll bite.  My initial thought of "Yeah, right!" was confirmed after reading.  Nest has too much money for software development to have a security flaw that big.
The article goes on to explain that if someone has physical access to your Nest that they can hack your network.  I know that not everyone who reads that understands how ridiculous it is.  So, just take the word of a computer engineer that deals with security every day.  If I have physical access to your house, your Nest thermostat is close to the last thing you should worry about.  I'm siding with the Nest spokesperson on this one, "All hardware devices–from laptops to smartphones–are susceptible to hacking with physical access. This is sometimes called a jailbreak or rooting–and describes the kind of hack TrapX performed. A jailbreak doesn't compromise the security of our servers or the connections between our devices and our servers."
Fuel the Geek
Not crazy about the Wink hub's limitations? – The Wink hub has a lot of protocol support built in to its hardware.  This guy didn't like that the Wink required a connection to the internet and the Wink service to be effective, so he set about rooting his Wink hub.  This is pretty straightforward to follow, but not for the feint of heart.  And, don't expect any future software updates or warranty claims after doing this.
Want to integrate your Wink with OpenHAB – Most of you have a puzzled look on your face, feel free to skip this one.  For those tinkerers out there, here's a brief write up on using a Wink hub with open source home automation software, OpenHAB.  It's definitely not step by step, but it'll send you in the right direction.
Other
SmartThings: Tip of the Spear Combating Nose Bleeds – It's OK to make fun of calling stopping nose bleeds "Saving the Day," right?  OK, so kidding aside, as a owner of a gas furnace, I can relate to hating a dry house in the winter.  This SmartThings blog post highlights a customer who mitigated that problem with around $80 worth of equipment, some of which you may have already.  He connected a Z-Wave humidity sensor to control an outlet with a humidifier plugged into it.  That way, the humidifier runs only when it's needed.
Talk about return on investment! – This SmartThings owner threw a system together before leaving her second home for the winter.  The got a SmartThings hub and sensors and put the Baby Monitor app on an old phone to keep and eye on things.  A few months later, she was able to get an alert on her phone from SmartThings and then confirm the burglary was in her house on the video feed before calling the cops.  They ended up catching him in her driveway and recovering all of her valuables.  We've talked about your risk and expense of a burglary and weighing that against the cost of a security system.  This particular homeowner clearly came out ahead on her security investment.
Icontrol Networks hires talent for new program – Icontrol Networks is a traditional security service provider for big companies like ADT, Comcast, and Time Warner Cable and recently bought out Piper.  Now, they've sniped a couple of ADT executives to launch a program to market to smaller independent security dealers.  So, you may get some knocks on your door with guys pushing their system in the near future.
Let us know what news we missed and what types of articles you'd like to see more of in the comments.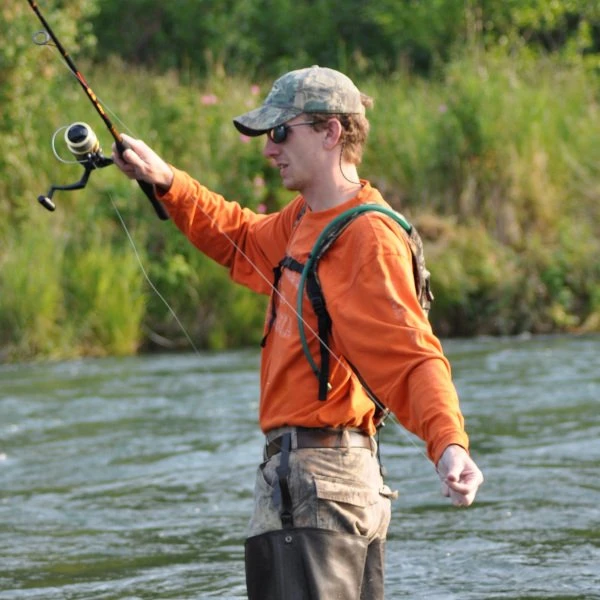 Hi, I'm Jody. I graduated with honors with a Masters of Science in Computer Engineering and have over 15 years of experience working as an engineer with electronics products. I'm a lifelong learner and tinkerer and enjoy automating things around the house so I can solve bigger problems than getting out of bed to check if the garage door is closed . . . like too little sleep!