Like living in a safe place? Who doesn't right?
Want to see how your town stacks up to the rest of Texas?
Check out our list of the safest cities in Texas and explore the data for OVER 60 towns embedded in the map down below.
Texas – The Lone Star State
Texas, also called The Lone Star State, was admitted into the union on December 29th, 1845 as the 28th state. It is located in the south central part of the United States, and is bordered by Louisiana, Arkansas, Oklahoma, New Mexico, and the country of Mexico. Texas is ranked as being the second most populous state in the country, and the second largest state. The state motto for Texas is "Friendship," and the capital city is Austin (https://en.wikipedia.org/wiki/Texas).
The state flower for Texas is the Bluebonnet, and the state tree is the Pecan Tree. The state bird is the Mockingbird, and for those who enjoy going outdoors to bird watch, they are a beautiful bird! The state snack is tortilla chips and salsa, and the state cuisine is chili. Texas Red Grapefruit is the state fruit, and the state vegetable is the Sweet Onion (http://www.statesymbolsusa.org/states/united-states/texas).
Texas is filled with beautiful parks and scenic landscapes, rivers, and trails for hiking, walking, biking, fishing, and plenty of outdoor recreation. Many cities have water parks and pools. Due to the warmer spring and summer seasons, Texas has the most farms of any state in the country. Texas is widely known in pop culture for being associated with westerns and cowboys.
Texas has a large selection of public and private universities to attend, including University of Houston, Texas State University, and Texas Tech University). Sports teams in Texas include NFL teams the Dallas Cowboys and the Houston Texans, Major League Baseball teams the Houston Astros and Texas Rangers, and NBA teams Dallas Mavericks, Houston Rockets, and San Antonio Spurs.
How we ranked the cities
To come up with the safest placesin Texas, we:
started with reported crime data collected and published by the FBI for 2014 (the latest year available)
filtered out tiny towns (<5k residents, sorry folks!)
looked at crime rates per 1,000 residents
weighted violent crimes more than property crimes to establish a final, composite score
ranked the towns based on that score
Of course, other factors go into the best places to live, but a low crime rate seems like a great place to start!
We were even surprised in a few places. Often, smaller towns are safer, as shown by our burglary risk calculator.  But, even Minneapolis made the list!
That brings up another point, there is a delay in the data for it to get compiled, normalized, and released by the FBI.  So, the 2014 data that we had available does lag reality by a bit.  And unfortunately, not all localities report this data, so some nice places may have been left out.
#1 Fair Oaks Ranch

5,986 (2010 census)
Fair Oaks Ranch is located in the central part of Texas. It started off as a small family community in the 1970's and was eventually incorporated into a town in 1988.
A small community, the town still has several offerings for visitors and residents, including two golf courses (Blackjack Golf Course and Live Oak Golf Course), a country club, city hall, a practice range, tennis courts, and multiple fire stations and police stations around the town in order to keep its residents safe.
Several parks are around the town for residents to use, have picnics at, and hike through the various trails and nature locations.
#2 Heath
Population: 6,921 (2010 census)
Heath is a small town located in northeastern Texas, with beautiful, lush parks, hiking trails, and lakes. It is a great town for those who love nature and being outdoors.
Heath's Towne Center Park is complete with picnic pavilions, soccer and football fields, as well as a baseball and softball diamond. It also has a playground for children. Community events are also held at Towne Center Park, such as Annual Heath Holiday in the Park, Heart of Heath 5k Run, and the Heath Independence Day Parade. Terry Park, located in Heath, has a boat ramp and a lake for those who enjoy long, lazy days out on the water to fish or relax. It also has many trails in the park to hike on.
It's OK to brag . . . just don't overdo it!
#3 Murphy
Population: 17,708 (2010 census)
Murphy, a fast-growing city located slightly northeast of Dallas, Texas, was once a small community of only a hundred or so people back in the early 1900's, and has rapidly increased in size over the years.
Murphy has several schools in the district, including elementary schools, middle schools, and high schools. Depending on the area the resident lives within the city, different schools may be assigned.
Murphy has a community center that includes an open gym, dance rooms, and an entertainment room. It also has several beautiful parks, including Aviary Park, which has playground equipment, trails for hiking, a picnic area, and a volleyball court with sand. North Hill Park is a wonderful park for families with small children, as it has basketball courts, picnic areas, and even two separate playground setups that are completely shaded from the sun with large umbrellas.
Don't Stop Here!
Be sure to tinker with the map below to see all of the data on property and violent crimes for all the cities that we ranked to make our list.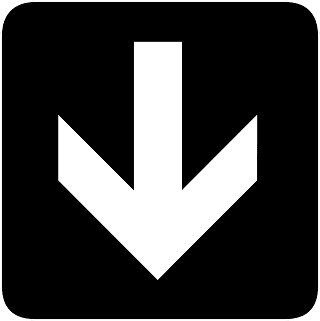 #4 Colleyville
Population: 22,807
Nestled into the northern central part of Texas, Colleyville was first known as Bransford, only to have its name changed to Colleyville in 1914. Colleyville is known as "The City of Trees," and their motto is "Close to Home, Miles from Ordinary."
Colleyville is part of the Grapevine-Colleyville school district, which operates eleven elementary schools, four middle schools, and two high schools throughout both of the towns. There is also a private school, Colleyville Covenant Christian Academy, located within the town. The school district is the largest employer in the Colleyville area.
Several famous people have lived in Colleyville, including singer Demi Lovato, singer Bryce Avery of the band The Rocket Summer, and Roy Williams, NFL player.
Along with a bustling retail area, with bakeries, diners, and shopping stores, Colleyville also has a library, a pool, and a spa. Several parks can be found within the Colleyville area, from playgrounds to nature parks for hiking, fishing, and biking.
#5 Melissa
Population: 4,695 (2010 census)
Melissa, a small town in Northeast Texas, is located in Collin County. A town that is big on education, Melissa has its own high school, intermediate school, middle school, and elementary school.
Melissa has several different churches, parks, and playgrounds, as well as community activities for both children and adults. Activities for children include the Melissa Youth Sports Association, Girl Scots, and Boy Scouts. The town also has veteran services, and is home to the Collin County Veteran Services. Community spirit and pride are important in the town of Melissa, and the town has several activities planned for holidays (such as Independence Day) and other special occasions.
#6 Hutto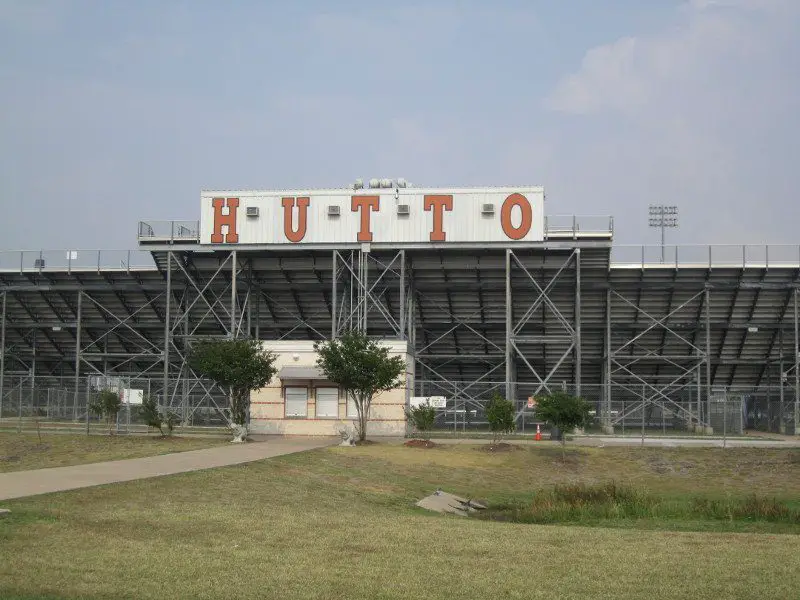 Population: 14,698 (2010 census)
Located in central Texas, Hutto is about twenty-two miles away from Austin. It was established in 1876 after James Emory Hutto, who owned the land that the International-Great Northern Railroad passed through, which brought settlers to the area.
Hutto has several schools in the area, including high schools, middle schools, and elementary schools. The town hosts several special events for residents throughout the year, including summertime movies held in the various parks throughout the town, an annual Easter egg hunt for young children, and an Arbor Day celebration that helps residents give back to the community by planting and caring for trees. Playgrounds and splash parks are available for children to enjoy, and the town has several hiking trails and picnic areas as well.
The community calendar for Hutto is full of activities, such as summer reading programs for young children, and even needlepoint clubs, art clubs and classes, and a club just for children that meets at the playground.
How Safe are You? Use our calculator to asses your risk.
#7 Highland Village
Population: 15,056 (2010 census)
Highland Village, a town in Northern Texas, is along the southern banks of the Lewisville Lake. It was incorporated in 1963.
While Highland Village is a newer community, it is very family-oriented and caters to all of its residents' needs. It has a bus station in the town, and in 2011 added a stop on the county's rail systems. The city's education is provided by the Lewisville School District.
Highland Village is a great place for community involvement and events. It is home to the annual Hot Air Balloon Festival, which is an international event with locations throughout the world. Highland Village Days, an event that takes place in August, has fireworks, food, music, races, and is a wonderful way for residents to take pride in their hometown.
There are several parks throughout the city, and because of its location on Lewisville Lake, there are even more opportunities for fishing, boating, and hiking than just the other parks in the city. It's a great place for outdoor activities.
#8 Friendswood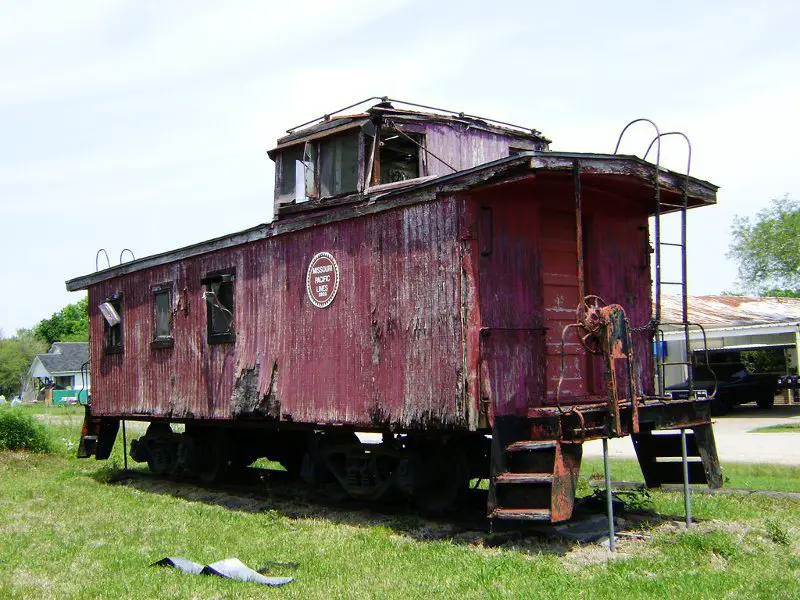 Population: 35,805 (2010 census)
Friendswood is located in the southeastern part of Texas, and is in both Harris county and Galveston county, and was founded in 1895. It was listed on the top 100 list of "America's Best Places to Live" by CNN/Money Magazine in 2007.
Depending on which part of Friendswood students live in, they will attend different schools in the area that serve the Friendswood Area. The public library located in the area is available for use by any of the town's residents.
Along with many different special celebrations in the town each year (such as a Fourth of July Celebration and a Santa in the Park celebration for Christmas), there are plenty of beautiful, lush parks to enjoy, as well. Friendswood has playgrounds, hiking trails, and several park areas with gardens for sitting and admiring the view.
Friendswood, a novel written by the author Rene Steinke in 2014, is set in the Friendswood area.
#9 Flower Mound
Population: 64,699 (2010 census)
Located in northern Texas, Flower Mound got its name because it has 12.5-acre hill right in the center of the town. During the spring and summer seasons, many varieties of flowers are found blooming on the hill. Flower Mound is the town with the largest population in the state of Texas.
Flower Mound has fifty-four parks located within the town's forty-three square mile radius. Those parks offer different recreational opportunities, such as basketball courts, soccer and football fields, hiking trails, places to fish and go biking, and playgrounds for the younger children. The town's community center boasts meeting rooms, an outdoor pool, a fitness room, and even a daycare center.
Due to the town's growing population and location on several major highways and its proximity to the Dallas-Fortworth Airport, many new businesses and stores are popping up around the area, bringing in more jobs for the people in Flower Mound.
#10 Memorial Villages
Population: 79,087
Memorial Villages is located west of Downtown Houston and northwest of Uptown Houston, and it encompasses a variety of cities, such as Spring Valley Village, Piney Point Village, Bunker Hill Village, Hedwig Village, Hillshire Village, and Hunter's Creek Village (https://en.wikipedia.org/wiki/Memorial,_Houston).
While they cities are independent, they do share police coverage, fire coverage, hospitals, and schools, giving the feeling of several different communities joining together. The area's main shopping center, Memorial City Mall, is a major employer and retailer in the Memorial Villages area.
The Memorial Villages area has plenty of parks throughout, including Memorial Park, which has a three mile loop for walking and running, Bendwood Park, Nottingham Park, which has tennis courts, a playground, and a water park, and Terry Hershey Park, which has great paths for biking!
Those are the safest cities in Texas. Know of a city that should have made the list? Let us know in the comments!
Sharing . . . a favorite thing.
Be sure to check out our articles for other states too!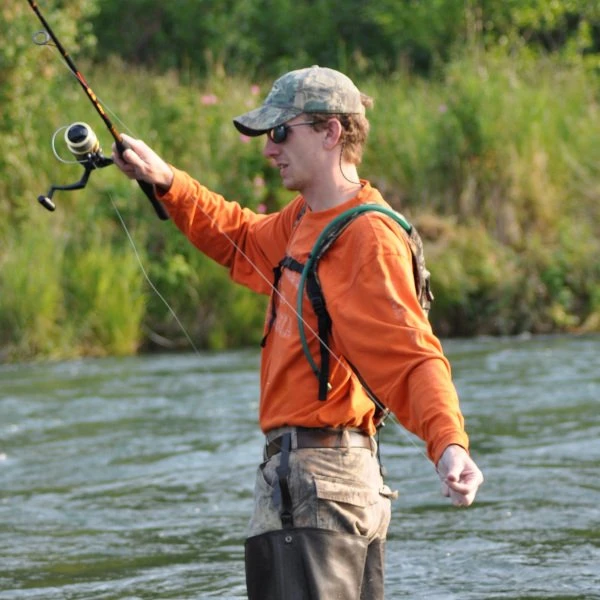 Hi, I'm Jody. I graduated with honors with a Masters of Science in Computer Engineering and have over 15 years of experience working as an engineer with electronics products. I'm a lifelong learner and tinkerer and enjoy automating things around the house so I can solve bigger problems than getting out of bed to check if the garage door is closed . . . like too little sleep!