Looking to relocate to a nicer town?
Want to see where your town ranks for crime?
See our list of the safest places in Georgia and explore the data for OVER 100 towns embedded in the map down below.
Georgia On My Mind
Georgia is the largest state found east of the Mississippi River and has enjoyed steady population growth. Georgia has numerous attractions for a moving family. A few standout benefits are:
Owning your home in Georgia is more achievable with affordable housing costs
Warm weather with occasional snow in the north but overall, mild winters
Southern charm, where people smile, wave, AND yield for pedestrians
And finally, sports fans feel right at home within the state with the Atlanta Falcons, Georgia Bulldogs, and Georgia Tech Yellow Jackets nearby. There are also a lot of things to do in the state, from festivals to nightlife depending on where you live.
If you're considering a move to Georgia or relocating within the state, why not start with the top ten safest cities in Georgia? These towns insure that you can take part in the southern lifestyle without having to risk your safety in the process.
How we ranked the safest cities in Georgia
To come up with the safest cities in the state, we:
started with reported crime data collected and published by the FBI
filtered out tiny towns (<5,000 people)
looked at crime rates per 1,000 residents
weighted violent crimes more than property crimes to establish a final, composite score
ranked the towns based on that score
Of course, other factors go into the best places to live, but a low crime rate seems like a great place to start!
Just like in previous articles, there may be some surprises in the list. Often, smaller towns are safer, as shown by our burglary risk calculator.  But, several of the towns in the top 10 were in and around the Atlanta metro area.
That brings up another point, there is a delay in the data for it to get compiled, normalized, and released by the FBI.  So, the 2013 data that we had available does lag reality by a bit.  And unfortunately, not all localities report this data, so some nice places may have been left out.
#1 Johns Creek, GA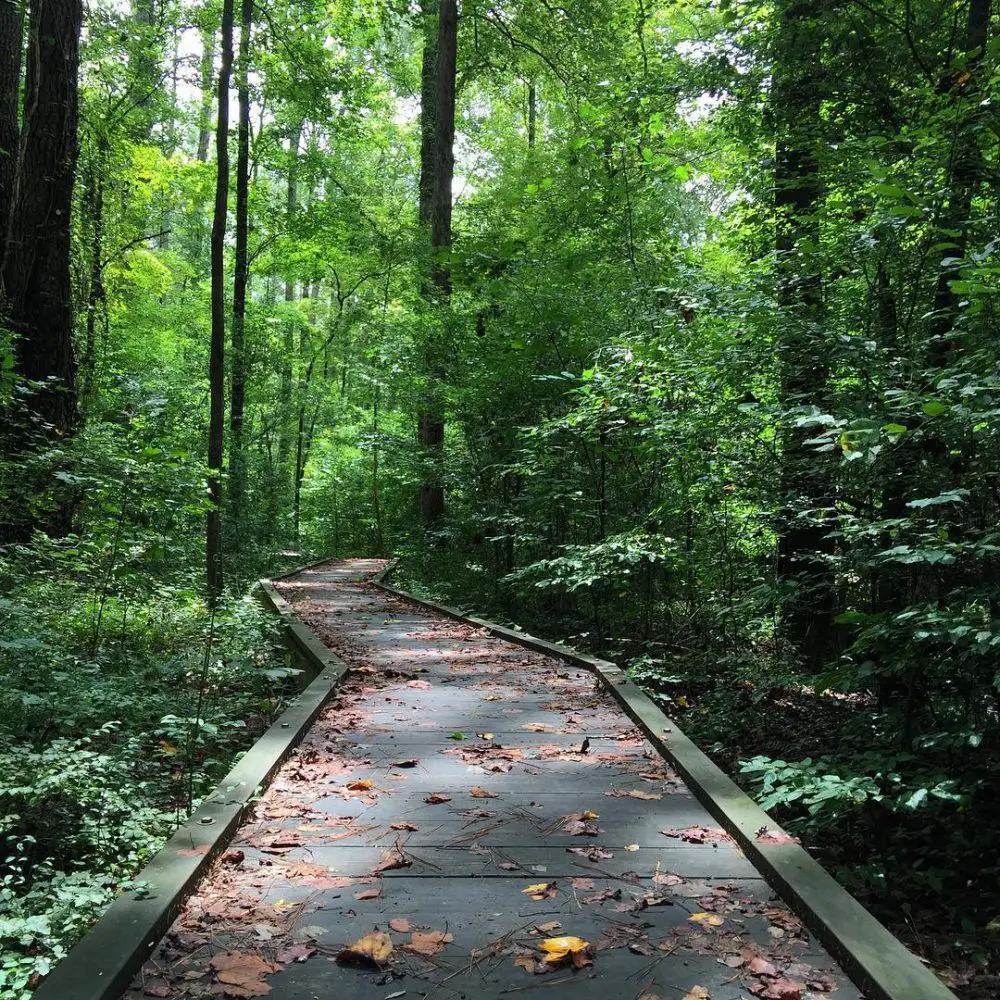 Population: 83,102
Johns Creek, Georgia is perfect for those looking to move to the suburbs. Johns Creek is located within Fulton County and northeast of Atlanta and is consistently ranked as one of the highest earning cities in the US. The Atlanta metro area is the ninth largest in the US, so there is plenty to do.
The current city council in Johns Creek contains a mayor and six council members, each elected by the public to serve four year terms. Johns Creek is surrounded by the Chattahoochee River and Gwinnett County (South), McGinnis Ferry Road and Forsyth County (Northeast), Roswell and Alpharetta (Northwest).
Johns Creek contains the only fully professional part-time symphony orchestra in Atlanta. It also has an arts center that offer both classes and camps for those wanting to pursue a career in art, and several community events are held in the town each year. There are a total of six golf facilities in the town, and numerous other ways to get involved, stay active, and enjoy life.
Children in Johns Creek attend the Fulton County School System. If you have decided you do not want your children to go to public schools, there are also two private school in Johns Creek that you can choose from.   Johns Creek is the perfect place to raise a family in an involved and safe community.
#2 Milton, GA
Population: 36,662
Milton is a good choice for those looking for a smaller type of suburb setting, and was actually created out of unincorporated territory in northern Fulton County in 2006. The fairly new town contains a highly affluent community and was named in honor of the former Milton County. Milton County was named after John Milton, a Revolutionary War Hero. The town of Milton, GA replaced most of the territory that was previously called Milton County.
Milton is located close to Roswell and Alpharetta (south), Forsyth County (east), and Cherokee County (north and west). Birmingham, Field's Cross Roads, and Crabapple are all former communities that can be found within the city limits of Milton, and the Arnold Mill is also found on State Route 140. The Alpharetta post office services Milton residents.
Not only does the town have lots of amenities close by, the history of the town is still in the making. By moving to Milton, you are gaining the right to be one of the first groups of people to ever live within the town, and awarded the rare chance to make history. As far as your children go, there is plenty for them to be involved with in the town. Children attend the Fulton County Public School System; which contains four elementary schools, two middles schools and two high schools for the area. Residents can also choose between one of the three private schools.
It's OK to brag about your town . . . just don't overdo it!
#3 Holly Springs, GA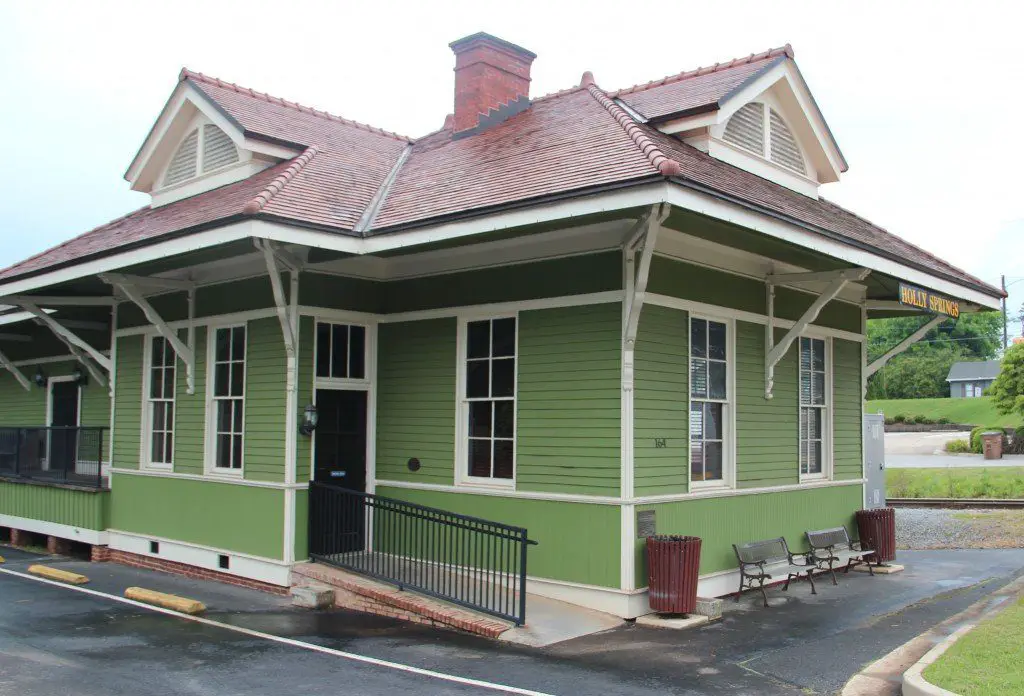 Population: 10,237
Our third entry, Holly Springs Georgia is the perfect move if you are looking for small town rural life. The town is found within Cherokee County and is surrounded by Canton (North) and Woodstock (South). Downtown Atlanta is also easily accessible from the town, located merely 36 miles south of the small town. Interstate 575 also runs through the city, and exits 11 and 14 will allow you to enter the town. Hickory Flat (East), Toonigh (Southeast), Lebanon (South), and Sixes (West) are all unincorporated communities that surround Holly Springs. Sixes is interesting because it is home to an Indian removal fort from the 1830s known as Fort Sixes.
Children and families in the town enjoy all of the perks of country living and are served by the Cherokee County Public School System. This is one of the few places on Earth where if you forget to lock your doors once or twice, your things will probably be safe when you return home.
Don't Stop Here!
Be sure to tinker with the map below to see all of the data on property and violent crimes for all of the cities in the state that we ranked to make our list.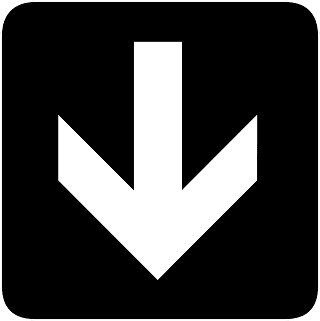 #4 Flowery Branch, GA
Population: 6,385
Flowery Branch, Georgia is a small community outside of Atlanta. The town is found within Hall County in northeast Georgia and found on Lake Lanier's shores. Atlanta is only forty-five miles away, if you decide to travel for a shopping trip.
Flowery Branch was historically the early site for an Indian trading post. The town remained a small country town and the thriving cotton industry quickly drew in new businesses. It wasn't until 1920 that the cotton market began to decline and the town itself echoed with a period of decline of its own.
Around the year 2000, however, residents of the town decided to develop events and facilities that would bring in tourists and increase revenues, which marked the beginning of a positive shift in the town's economy. There is a lot of history located in the small town as well, perfect for those wanting a town containing culture. Children are served by the Hall County School System. Not only is this town safe, but there is plenty to do, see, and learn.
#5 Grovetown, GA
Population: 12,746
Grovetown is found in Columbia County. It is also located within the Augusta Metropolitan area and the Central Savannah River. Grovetown is surrounded by downtown Augusta (East) and the northern boundary of Fort Gordon (south). This part of Georgia was known as Belair from when the Georgia Railroad was built until around the 1860s.
Grovetown experienced a rapid period of growth around 1942, when Camp Gordon was constructed. It was then that the town shifted away from the small agricultural town of its history and began drawing in retired military. The town's culture contains a diverse number of stores, restaurants, schools, churches, recreational facilities, a museum, a senior center, a public safety department, and two different fire stations.
Children go to one of five elementary schools, one of two middles schools, and one high school. Grovetown is a safe environment for those who want to live in a town that combines small town community values with large city convenience.
#6 Peachtree City, GA
Population: 33,063
Peachtree City Georgia is located in the county of Fayette and located in South Metro Atlanta. Interestingly, the city contains a system of golf cart paths that allow a secondary means of transportation just about anywhere in the city. Most of the businesses in the town even contain special parking spaces for golf carts. Even the police department has golf carts, which they use to patrol the pathways.
The town is a quick trip from Hartsfield-Jackson International Airport, which makes for easy getaways to any destination. For local recreation, there are three golf courses in Peachtree and plenty more nearby. The U.S. Customs service designated the city for a Foreign Trade Zone. Peachtree was ranked eighth on CNN/Money and Money Magazine's 100 Best Places to live in the United States in 2005. Bloomberg Business Week designated the city and the number one best place to raise kids in the state of Georgia in 2012.
Peachtree also has three gorgeous lakes (Kedron, Peachtree, and McIntosh). The town is surrounded by downtown Atlanta (North), Newnan (West), and Lutherville (Southwest). Children go to Fayette County Schools, which contains seven elementary, two middle, and three high schools. There are a number of private schools, colleges and universities in the town as well.  Some schools even require students to drive golf carts to school instead of cars!
How Safe are You? Use our calculator to asses your risk.
#7 Tyrone, GA
Population: 7,135
The city of Tyrone is also found within Fayette County and was named after a county in Ireland of the same name. Atlanta is only twenty five miles north of this residential community.
Originally, this land was the property of the Creek Indians. Irish farmers came in the late 1800s and settled the land. Something unique about Tyrone is that some of the first Irish settlers built homes in the town and their descendants are still living in these historical houses. Tyron was incorporated as a city in 1911.
Children are served by the Fayette county school system. There is one elementary, one middle and one high school. There is a private school for those looking for alternative education options. Tyrone is one of the safest, and most neighborly, cities in Georgia. This town is perfect for raising a family or when seeking a quieter lifestyle. The town is still close enough to Atlanta to enjoy the perks associated with living in a bigger city, without the safety hazards involved.
#8 Alpharetta, GA
Population: 63,038
Alpharetta is a Fulton county city for those looking to move to the suburbs. The town was inhabited by Cherokee Indians until they were forced to relocate to Oklahoma in 1830. The New Prospect Camp Ground was among the first permanent land marks for the town. Alpharetta was chartered in 1858 and served as the county seat for Milton County until the merger of Milton and Fulton counties during the Great Depression.
The name Alpharetta is a variation of a fictional Indian girl named Alfarata that was sung about in the 19th century. The town contains numerous attractions and events year round. There is plenty for you and your family to do while in the town. Among these are the family skate center, Milton Log Cabin, and the Verizon Wireless Amphitheatre at Encore Park.
There are sixteen elementary, eleven middle, and eleven high schools that serve the children of Alpharetta. If you want your children to attend private, rather than public, schools; there are seven options available. Georgia State University, Reinhardt University, and Gwinnet Technical Collage all have campuses located within the city and provide opportunities for higher education.
#9 Canton, GA
Population: 24,801
Not only is Canton a city of Cherokee County, it is the county seat as well. It is surrounded by Holly Springs (South) and Ball Ground (North). Residents of Canton can easily travel 40 miles south in order to get to Atlanta. The town is found in the Blue Ridge Mountain foothills and was once in the heart of Cherokee Nation. Georgia began being known as "Indian Country" and settlers traveling west tried to bypass it during their travels. It wasn't until after the Trail of Tears that a permanent county seat was chosen.
The name changed from Etowah, to Cherokee Courthouse, and finally in 1834 named Canton after Guangzhou, a Chinese city that was translated into English as Canton. Canton was chosen due to the fact some of the citizens want to make the town a center for the silk industry, which at the time was located in China. There is plenty to see and do in Canton, GA, and the town is continuously evolving.
Children are served by Cherokee County Schools from preschool to twelfth grade. There are twenty three elementary, six middle and six high schools in the district altogether. Chattahoochee Technical College Canton Campus is located in the town, providing options for higher education opportunities.
#10 Kennesaw, GA
Population: 32,400
The city of Kennesaw is located within Cobb County and was selected by Family Circle magazine in 2007 as one of the "10 best towns for families" in the U.S. In the late 1830s the town saw the rise of shanties for house workers on the Western and Atlantic Railroad. During the Civil war, a training camp known as Camp MacDonald was located within the town.
Currently, the Southern Museum of Civil War and Locomotive History and the Western Atlantic Railroad tracks are both found within the town. Kennesaw is surrounded by Acworth (northwest) and Kennesaw Mountain (southeast). The town is a mere twenty seven miles from downtown Atlanta.
Kennesaw is often in the news for a unique law about gun ownership which states:
(a) In order to provide for the emergency management of the city, and further in order to provide for and protect the safety, security and general welfare of the city and its inhabitants, every head of household residing in the city limits is required to maintain a firearm, together with ammunition therefore.
(b) Exempt from the effect of this section are those heads of households who suffer a physical or mental disability which would prohibit them from using such a firearm. Further exempt from the effect of this section are those heads of households who are paupers or who conscientiously oppose maintaining firearms as a result of beliefs or religious doctrine, or persons convicted of a felony.
Apparently, it's doing the job since criminals in Kennesaw think twice about committing crimes, keeping their crime rate as one of the lowest in the state.
Sharing . . . a favorite thing.
Be sure to check out our articles for other states too!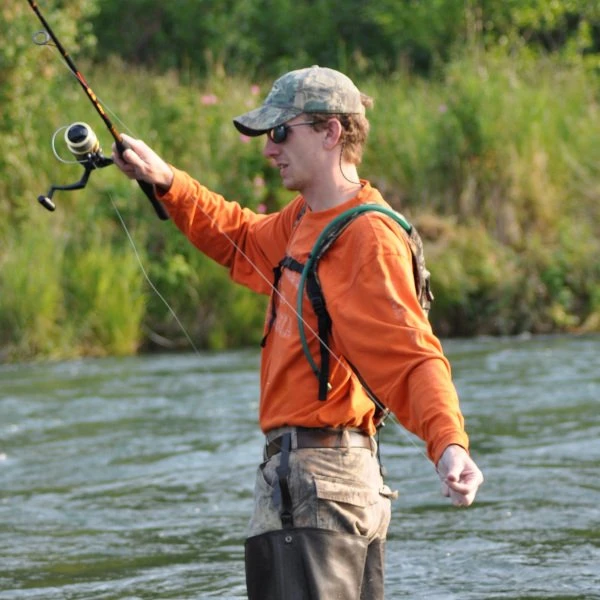 Hi, I'm Jody. I graduated with honors with a Masters of Science in Computer Engineering and have over 15 years of experience working as an engineer with electronics products. I'm a lifelong learner and tinkerer and enjoy automating things around the house so I can solve bigger problems than getting out of bed to check if the garage door is closed . . . like too little sleep!