Like living in a safe place? Who doesn't right?
Want to see how your town stacks up to the others in your state?
Check out our list of the safest cities in Minnesota and explore the data for OVER 120 towns embedded in the map down below.
Minnesota – Land of 10,000 Lakes
Minnesota is known as the Land of 10,000 Lakes – and for a very good reason! It has many beautiful parks, lakes, and forest lands all around the state, creating a variety of recreational areas and places for those living or vacationing there to truly enjoy the outdoor environment through activities such as hiking, boating, camping, and fishing.
Minnesota is located in the Midwest in the United States, and was incorporated on May 11th, 1858 as the 32nd state. It is number 21 in the list of the most populous states in the country, and has a high standard of living.
In Minnesota, the state flower is the Pink-and-white Ladies' Slipper, which can be viewed in many of the state's beautiful parks. The state bird is the Common Loon, and the state fruit is the Honeycrisp apple. The Norway Pine, which is Minnesota's state tree, can be found throughout the state, but the tallest one (which is over 300 years old!), can be found at Itasca State Park.
Minnesota's colleges are quite wonderful, and education is important here! There are 31 colleges and universities with 54 campuses across the entire state, so there are plenty of places to attend.
Many of the cities in the state have bustling commercial districts that provide many jobs and places to work, shop, and eat, not to mention the large amount of art centers and museums located throughout the state.
How we ranked the cities
To come up with the safest towns in Minnesota, we:
started with reported crime data collected and published by the FBI for 2014 (the latest year available)
filtered out tiny towns (<5k residents, sorry folks!)
looked at crime rates per 1,000 residents
weighted violent crimes more than property crimes to establish a final, composite score
ranked the towns based on that score
Of course, other factors go into the best places to live, but a low crime rate seems like a great place to start!
We were even surprised in a few places. Often, smaller towns are safer, as shown by our burglary risk calculator.  But, even Minneapolis made the list!
That brings up another point, there is a delay in the data for it to get compiled, normalized, and released by the FBI.  So, the 2014 data that we had available does lag reality by a bit.  And unfortunately, not all localities report this data, so some nice places may have been left out.
#1 Waite Park
Population: 6.715 (2010 census)
Waite Park is located in the eastern part of Minnesota, and is known as "The City With a Smile." Waite Park was named for the state legislator, whose name was Chester Waite, and was incorporated in 1893.
While Waite Park is a smaller town, it is definitely family friendly. The town has a yearly Family Fun Fest, in which residents and their families can come together to spend a week engaging in fun events, such as a Geocache contest, movie marathons, and events for kids.
Waite Park is also the location of the St. Cloud Area campus of Globe University/Minnesota School of Business, which has degree programs for specialties such as medicine, business, and information technology.
#2 Bemidji
Population: 13,431 (2010 census)
Bemidji is a northwestern city in Minnesota and has been called "the first city on the Mississippi" due to the fact that it is located on the shore of Lake Bemidji, which is the first river that feeds into the Mississippi River.
Bemidji is great for those who enjoy hiking, swimming, and the other recreational activities that state parks offer. It is near some major state parks, such as Lake Bemidji State Park, Itasca State Park, and Chippewa National Forest.
Known as a college city with a strong focus on the arts (there are plenty of sculptures and art pieces to be found here), Bemidji has multiple colleges: Bemidji State University, Oak Hills Christian College, and Northwest Technical College.
Bemidji is well known for its sports – both hockey and curling. In fact, Bemidji is also known as "the curling capital of the U.S." Both men's and women's teams from this area have been at the Olympics for curling.
Yes, you can toot your horn . . . a little
#3 Virginia
Population: 8,712 (2010 census)
Virginia, or "The Queen City of the North," is a city in the northeastern part of Minnesota, and was named after the state of Virginia.
Virginia was home to many famous hockey players, such as John Harrington, who was on a team that won that won a gold medal at the 1980 Olympics. It was also home to football player Vic Kulbitski and actor Chris Pratt.
A major attraction in Virginia is Olcott Park. Olcott Park has a fountain, park area, and a bandstand, and is a great place to spend time with neighbors and family. For those interested in plants and vegetation, Virginia has its own greenhouse for people to enjoy the beautiful flowers, trees, and plant life. Also in Virginia, there is the Lyric Center for the Arts, which is a performing arts center for children and adults.
Don't Stop Here!
Be sure to tinker with the map below to see all of the data on property and violent crimes for all the cities that we ranked to make our list.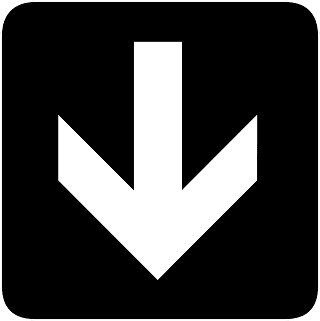 #4 West St. Paul
Population: 19,540 (2010 census)
West St. Paul is a city located in the southeastern area of the state, and is directly under St. Paul, Minnesota. The interesting way this city got its name is because it is located on the west banks of the Mississippi River, which runs from north to south.
West St. Paul has a variety of parks and recreational facilities for residents, including Albert Park, Oakdale Park, and Kennedy Park, which are quiet neighborhood parks that make for a nice afternoon out. West St. Paul also has a neighborhood pool, which is a great way to cool off in the summer with family and friends.
If you are interested in sports, West St. Paul has an ice arena, which is available for rental, as well as a sports dome with a field and batting cages.
#5 Roseville
Population: 33,660 (2010 census)
Roseville is a southeastern city with a bustling commercial district complete with shopping centers, chain stores, and restaurants. Since the property taxes are lower than other areas, there are plenty of shops to keep both residents and tourists entertained.
If you're interested in sports, Roseville is the location of the John Rose Oval, which is the largest outdoor artificial ice sheet in North America.
The library in Roseville is the busiest library in the state of Minnesota! Along with several schools, both public and private, and colleges, the headquarters for the Minnesota Department of Education is also located here.
For recreation, there are a number of parks, golf courses, malls, and even a movie theater here to keep residents and tourists happy and spending time together.
#6 Baxter
Population: 7,610 (2010 census)
Baxter is a small town located in central Minnesota, but it sure is a beautiful place to live!
Along with a few well-designed playgrounds for children, Baxter has several parks that allow for hiking, picnicking, and sports. Some of these parks have tennis courts, soccer fields, and batting cages, not to mention ice rinks, and the ability to use canoes in the rivers. These parks make for wonderful family gathering areas, and they will give you the chance to see just how beautiful Minnesota is!
How Safe are You? Use our calculator to asses your risk.
#7 Cambridge
Population: 8,111 (2010 census)
Cambridge is located in the central eastern part of the state, and was incorporated in 1876 by immigrants from New England.
The Rum River runs through the town, which is a wonderful opportunity for camping, fishing, hiking, and canoeing for both tourists and residents alike.
Summers in Cambridge are warm and humid, while winters can be rather dry. While the warm, humid summers are nice for camping and other outdoor recreational activities, they tend to bring a bit more precipitation in the winter months.
Cambridge has its own medical center, the Cambridge Medical Center, and the Cambridge campus of the Anoka-Ramsey Community College is also located here.
#8 Brainerd
Population: 13,592 (2010 census)
Straddling the Mississippi River, Brainerd is located in central Minnesota, and its beauty is quite breathtaking. This area is a major tourist area, and with the number of lakes surrounding the area, there's no wondering why.
Along with the lakes and resorts in the area, there are other attractions here as well, such as parks and other recreational areas. There's the Paul Bunyan State Trail, which is a great chance to go hiking and really appreciate the area. Brainerd also is home to the Brainerd International Raceway and the Northland Arboretum, which is an arboretum and nature reserve.
#9 Maplewood
Population: 38,018 (2010 census)
Maplewood is in the eastern part of the state, and is home to several interesting attractions, such as the main headquarters of the 3M Corporation and the Maplewood Mall.
As far as family friendly activities, there are plenty of parks, as well as golf courses, sports areas, and activities for the families and their neighbors, such as a petting zoo, Special Olympics, and even fireworks displays in the summer. Movie screenings and fun activities for children are also special activities during the summer months that give families chances to spend time together.
#10 Minneapolis
Population: 410,939 (2010 census)
Minneapolis is the largest city in the entire state, and is the 46th largest in the entire country. It is located in the south central part of the state, on both sides of the Mississippi River, and is an area full of culture, activities, parks, and colleges.
Minneapolis is a vast area for employment, and a lot of companies (such as Target and Xcel Energy) have their headquarters here. There are plenty of stores and businesses that offer employment. Minneapolis has many different shopping centers and restaurants – there is something for everyone here.
Minneapolis has plenty of culture – from centers focusing on the visual arts, to some focusing on performing arts and even theater and music, there are plenty of enriching activities that make living or visiting here worth while.
Minneapolis also has plenty of sports action and teams, including the NFL team the Minnesota Vikings, the MLB team the Minnesota Twins, the NBA team the Minnesota Timberwolves, and the WNBA team the Minnesota Lynx.
There are many beautiful parks in this city, and festivals and events galore. A few events that are well known are The International Film Festival, the May Day Parade, and the Twin Cities Gay Pride Parade.
That does it for this list. Know a town in Louisiana that deserves a mention? Let us know in the comments!
Sharing . . . a favorite thing.
Be sure to check out our articles for other states too!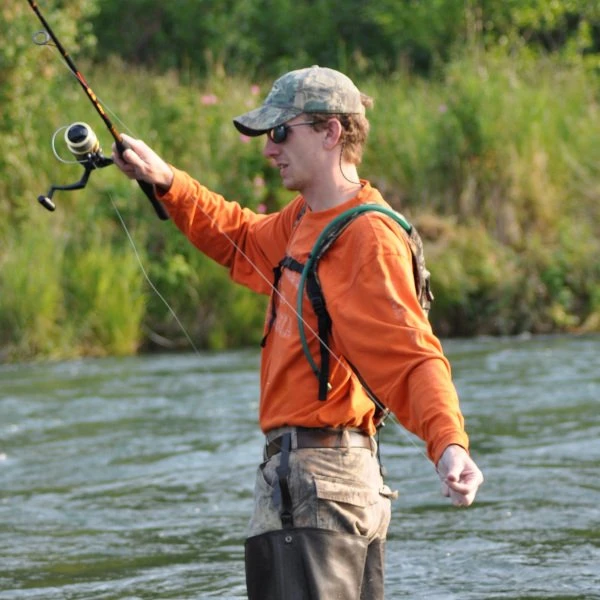 Hi, I'm Jody. I graduated with honors with a Masters of Science in Computer Engineering and have over 15 years of experience working as an engineer with electronics products. I'm a lifelong learner and tinkerer and enjoy automating things around the house so I can solve bigger problems than getting out of bed to check if the garage door is closed . . . like too little sleep!