Want to see how your town stacks up to the rest of the state?
Check out our list of the safest towns in Oklahoma and explore the data for OVER 70 towns embedded in the map down below.
Oklahoma – The Sooner State
Oklahoma is located in the south-central part of the United States. It is north of Texas, west of Arkansas and Missouri, and south of Kansas. The US admitted the state into the union on November 16th, 2907, making it the 46th state. Oklahoma's state motto is "Labor Omnia Vincit," which translates into "Labor conquers all things" (https://en.wikipedia.org/wiki/Oklahoma).
The state animal for Oklahoma is the American bison, and the state bird is the scissor-tailed flycatcher. The honeybee is the state insect, and the state tree is the redbud. Oklahoma even has a state reptile, which is either the Mountain Boomer or the collared lizard!
Oklahoma has many beautiful parks and hiking trails, campgrounds, and lakes for fishing, swimming, and enjoying the outdoors. Many of the cities in Oklahoma have their own unique museums, history, and festivals, which provide culture, socialization, and educational lessons for families, neighbors, and friends.
How we ranked the cities
To come up with the safest cities in Oklahoma, we:
started with reported crime data collected and published by the FBI for 2014 (the latest year available)
filtered out tiny towns (<5k residents, sorry folks!)
looked at crime rates per 1,000 residents
weighted violent crimes more than property crimes to establish a final, composite score
ranked the towns based on that score
As always, other factors go into the best places to live, but a low crime rate seems like a great place to start!
That brings up another point, there is a delay in the data for it to get compiled, normalized, and released by the FBI.  So, the 2014 data that we had available does lag reality by a bit.  And unfortunately, not all localities report this data, so some nice places may have been left out.
#1 Ardmore
Population: 24,283 (2010 census)
Located in the south-central area in the state, about 90 miles from Oklahoma City, Ardmore is a city full of business, various cultures, and tourism.
Ardmore is home to plenty of recreational areas, such as a golf course, a few lakes, various parks, and even a community water park that has plenty of activities for the whole family to enjoy. And, swimming lessons at the water park teach people of all ages the importance of being safe in the water.
Ardmore is a city that enjoys its athletics and community events, as well! From football to softball, there's something here to keep everyone busy, including a community calendar packed full of fun events throughout the year, including pool parties and citywide yard sales.
#2 Durant
Population: 15,856 (2010 census)
Durant is located in the southern part of Oklahoma, and is often called "The Magnolia Capital of Oklahoma."  Before becoming a part of the actual United States, it was owned by both France and Spain.
Durant is full of activities and important events, such as the Magnolia Festival, the Three Valley Museum, and is also home to "The World's Largest Peanut" monument.
Durant does not have any sports teams, but it does have plenty of parks, fields, and places to get active in the outdoors!  It is also where the Southeastern Oklahoma State University is located, which is currently the only Oklahoma University to offer the Master of Science in Aviation and Space degree!
It's OK to brag . . . just don't overdo it!
#3 Shawnee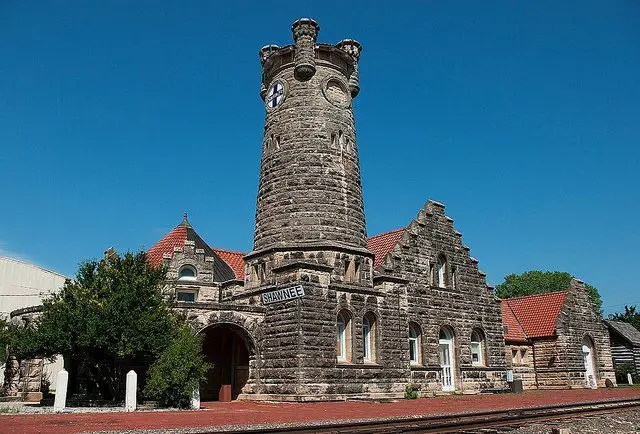 Population: 29,857 (2010 census)
Shawnee, located in central Oklahoma, has a large historical downtown area. There are plenty of opportunities to learn about the city, as well as activities to participate in. There are two hotels in the downtown area, both build years ago in the 1920's when the area was bustling. Shawnee is home to the Ritz Theater, which was the oldest theater that was still operating until it closed down in the year 1989.
Along with several public and private schools, Shawnee is also where St. Gregory's University (a private Catholic university) is located. The Oklahoma Baptist University is also located here.
While there are parks and other recreational centers throughout the city, Shawnee is the home of The Heart of Oklahoma Exposition Center, which has rodeos for both adults and youth – with over a thousand younger riders joining each year.
Don't Stop Here!
Be sure to tinker with the map below to see all of the data on property and violent crimes for all the cities that we ranked to make our list.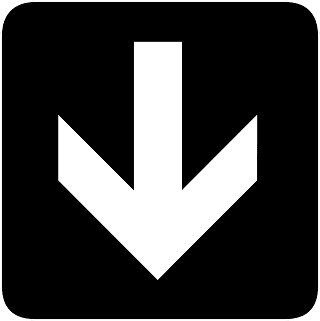 #4 Ada
Population: 16,810 (2010 census)
Ada is a smaller city, located in the south central part of the state. The town is named for the daughter of the city's early settler and founder, Ada Reed. While Ada does not currently have any significant areas of employment, it still has plenty of important resources, such as oil and natural gas. Because of this, the city is still doing well. While the Ada school system is the top employer, there are still others, such as Solo Cup Company and Wal-Mart, providing plenty of opportunity for its residents.
East Central University is located in Ada, and is known internationally for its wonderful cartography program, as well as its Environmental Health Science program. The women who lived in Ada and organized together into a group to start a good school for the residents founded the university in 1909, and it has been going strong since.
#5 Del City
Population: 21,332 (2010 census)
Del City is located in central Oklahoma, and has been expanded upon three times since its founder, George Epperly, founded it in 1948.
The Tinker Air Force Base is located on the border of Del City, and because of its location, it is the top employer in the city. The city is also close by Rose State College.
As for culture in the town, it is home to several museums, such as Oklahoma County and Western Museum, a War Memorial, as well as the Del City Preservation and Historical Society. Del City also sponsors an Armed Forces Day parade every year. Those who enjoy music will like the Oklahoma Country Western Music Hall of Fame, where events are held regularly.
#6 Poteau
Population: 8,520 (2010 census)
Poteau is a small town located in the eastern part of the state, and is nestled nicely in the valley below "The World's Largest Hill" – Cavanal Hill. It is also near the Poteau River, which is the only north flowing river in Oklahoma.
Along with several beautiful parks and scenic overlook areas (such as Cavanal Hill), Poteau is home to Carl Albert State College. The college offers over twenty-eight different degree programs and thirty-one student organizations, ranging from journalism, drama, literature, and athletics.
Poteau was home to several notable people, including radio and television anchor Ron Fortner, country singer Billy Hoffman, and actor and writer Jackson Burns.
How Safe are You? Use our calculator to asses your risk.
#7 Duncan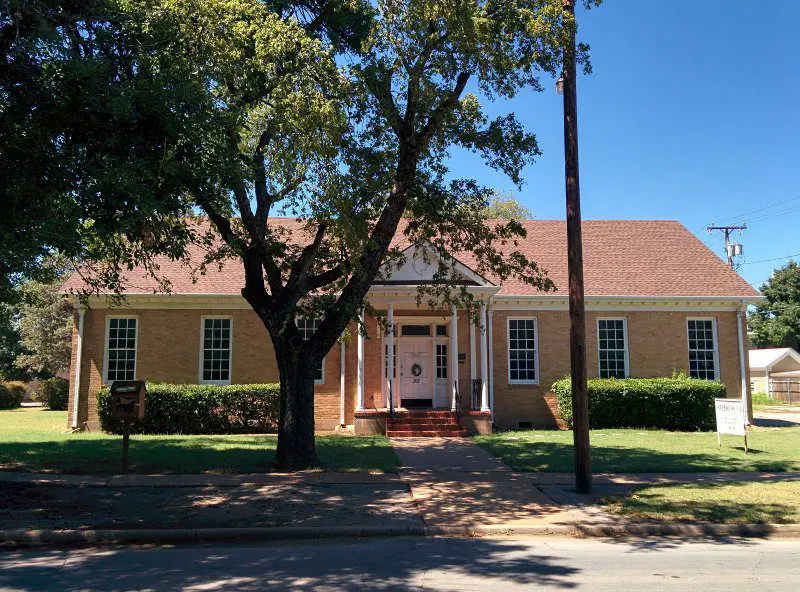 Population: 23,431 (2010 census)
Located in the southern part of Oklahoma, Duncan was founded on June 27th, 1892. While most of the town's early buildings were made from wood, they were later replaced by brick and clay to make them more structurally sound. Because it is known for the crepe myrtle trees in the area, the city has been named the "Crepe Myrtle Capital" of Oklahoma. It also has a few buildings listed on the National Register of Historic Places, such as the Johnson Hotel and Boarding House and the old Duncan Library.
Duncan has an annual fair, as well as special livestock events that are held year round in the city. Other events located here include Chisholm Trail Arts Council's Art Walk and Cruizin' the Chisholm Trail Car and Motorcycle Show. Duncan is also home to their very own Summerfest with the World's Largest Garage Sale and the Western Spirit Celebration.
#8 Ponca City
Population: 25,387 (2010 census)
Ponca City is located in the northern part of the state, and was established in 1893. The site for the city was decided upon due to the availability of fresh water in the spring next to the Arkansas River. The history and economy of this city has been more or less formed by the petroleum found here, making it a chief petroleum site.
Ponca City was a host of minor league baseball for thirty years, from the 1920's through the 1950's, but the last professional baseball team played here in 1955.
Some points of interest in the Ponca City area include 101 Ranch Memorial, Cann Memorial Botanical Gardens, Lake Ponca, Lew Wentz Public Pool and Golf Course, and Pioneer Woman Statue and Museum. There are also a few landmarks and historical buildings listed on the National Register of Historical Places, such as the Pocan Theater.
Higher education in Ponca City include the Pioneer Technology Center, which offers degree programs from Northern Oklahoma College and Cowley County Community College. Also, students can use interactive television classes at the University Learning Center. There, they can earn degrees from a few universities, such as Oklahoma State University and The University of Oklahoma.
#9 McAlester
Population: 17,783 (2010 census)
McAlester is settled in the southeastern section of Oklahoma, and the city got its name from J.J. McAlester. Mr. McAlester became the Lieutenant Governor of the state, and was a character in the novel True Grit, which was published in 1968, and then later made into a film.
Quite a few notable people hailed from McAlester, such as NFL football player Steve King, actress and singer Reba McEntire, and racecar driver Riley Brett.
McAlester has several recreational centers and parks, and is a very family friendly area. It has events such as movies in the park (for the summer), the McAlester Arboretum, community beautification resources. The Choctaw Casino is also located in McAlester.
#10 Tulsa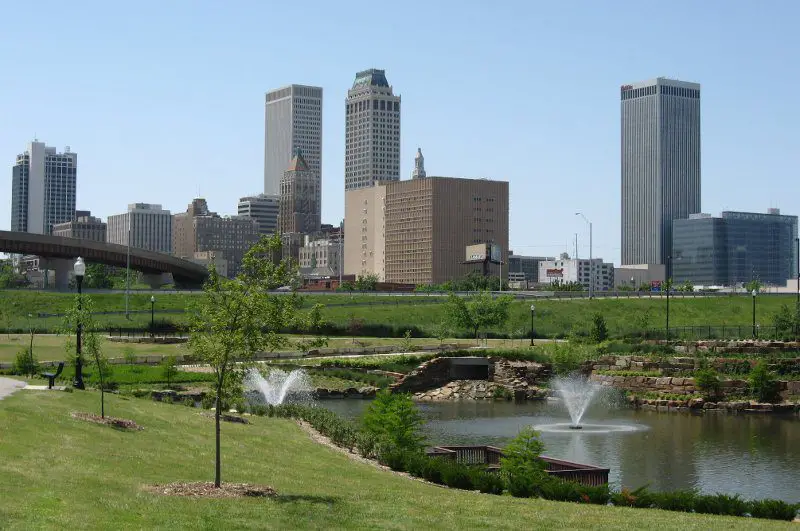 Population: 391,906 (2010 census)
Located in the northeastern part of the state, Tulsa is the second largest city in Oklahoma. It has a beautiful, city skyline and is full of activities and things for families to do together.
Sports teams include Tulsa Oilers (ice hockey), Tulsa Drillers (baseball), Oklahoma Thunder (football) and even an Ultimate Frisbee team – the Tulsa Rawhide. Tulsa is also home to quite a few colleges and universities, so there are plenty of places to further your education.
Tulsa is home to many parks – 135, to be exact! These include botanical gardens, teaching gardens, River Parks, and trails that are available for hiking, camping, fishing, and other outdoor activities.
That does it for this list. Know a town in Oklahoma that deserves a mention? Let us know in the comments!
Sharing, you tell your kids to do it, so . . . ?
Be sure to check out our articles for other states too!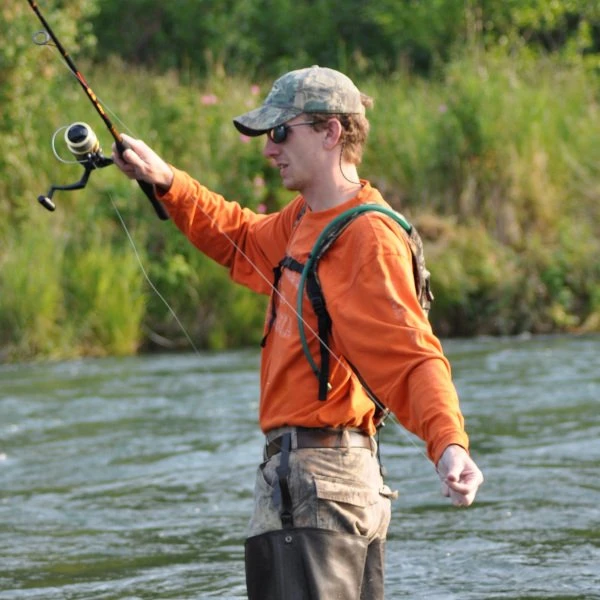 Hi, I'm Jody. I graduated with honors with a Masters of Science in Computer Engineering and have over 15 years of experience working as an engineer with electronics products. I'm a lifelong learner and tinkerer and enjoy automating things around the house so I can solve bigger problems than getting out of bed to check if the garage door is closed . . . like too little sleep!