For those of you that don't know, IFTTT is a web service that lets you integrate all sorts of things like phones and home automation devices with each other.  In essence, it lets you automate things based on triggers.
For example:
I use it to automatically send an email to my wife when I leave work.  And, I get a notification at 7:00 PM every day to tell (about the time that I start thinking about my clothes for the next day) me what the weather will be like the next day.  So, hopefully, you're sold on the usefulness.
Here are the triggers for the new Scout IFTTT channel (things that you can start actions based on) that you can use to create recipes:
Mode armed/disarmed
Alarm triggered/dismissed
Door panel opened/closed (Scout offers RFID door panels to access your home/the system)
Access sensor opened/closed
Motion detected
Here are the actions (things you can do after a trigger) that you can have based on a trigger:
 Arm or disarm a mode
Disarm all modes
Turn on or off the siren
Make the hub chirp
If you're having a hard time coming up with ideas of things that you would do with IFTTT, here are a few ideas.
Automatically disarm your Scout when you connect to your home's WiFi
Disarm Scout's motion sensors when your Roomba vacuum cleaner makes its daily sweep of the house
Send you a notification when your kids open the door after getting off of the bus
Chirp the alarm when your favorite team scores a goal
Turn the lights on when you open the front door of your house
Arm your alarm with your Android wearable
Hopefully, you get the idea. You can also go ahead and check our home automation examples you can install to your home.
I think this really elevates the value of Scout's alarm system.  Now, they're on par with SmartThings, Wink, and WeMo that also offer IFTTT channels and are making 3rd party integrations with their system MUCH easier.  If you want to read more about Scout's features, you can use our home security system comparison tool to quickly see the cost and features.  Or, you can jump straight over to our home security system reviews page where we've highlighted other useful reviews of the Scout security system.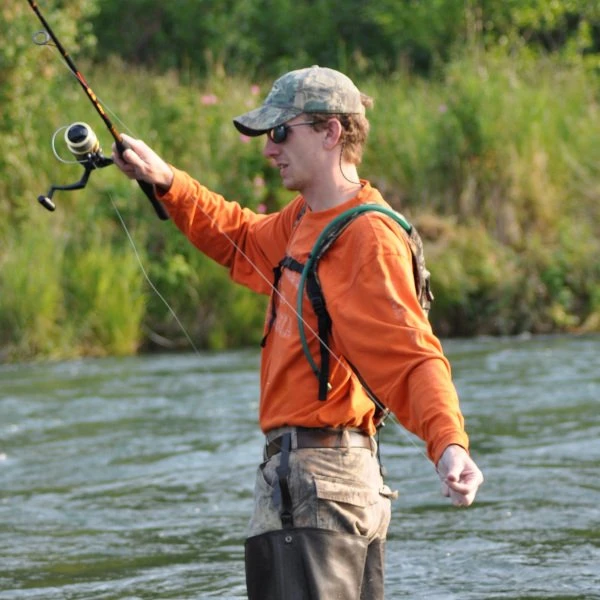 Hi, I'm Jody. I graduated with honors with a Masters of Science in Computer Engineering and have over 15 years of experience working as an engineer with electronics products. I'm a lifelong learner and tinkerer and enjoy automating things around the house so I can solve bigger problems than getting out of bed to check if the garage door is closed . . . like too little sleep!