Did you realize that the average water leak costs just as much as a home break-in to repair?
Yep, over $2000.
With the D-Link WiFi water sensor, you can get protection without any additional hubs. You can even pair it with their WiFi siren for an added alert.
Let's take a look.
What Does the WiFi Water Sensor Do?
Simply, it triggers an audio alarm and a notification to your phone if you have a leak.
Pretend it's raining really hard, and you have a sump pump to keep your basement from flooding. If your new WiFi water sensor detects water it will sound the siren and send a notification on your phone so that you will wake up and fix it before major damage is done
The D-Link water sensor is part of a small, but growing family that includes:
WiFi cameras
smart plugs
a motion sensor
a siren (new)
this water sensor (new)
Here are the D-Link water sensor specifications:
Indoor use only
Cable length 4.8′ (1.6′ sensor + 3.2′ RJ11)
built-in 70 dB siren
2.56 x 2.56 x 2.07 inches
125V AC, 50/60 Hz input power
32 to 104 F operating temperature
802.11n/g from 2.4GHz to 2.4835GHz
Smartphone or tablet (iOS 7 or above; Android 4.0 or above)
1 year limited warranty
Here's a brief video covering the setup and use:
How Does the D-Link WiFi Water Sensor Work?
The D-Link WiFi water sensor integrates with the mydlink Home app and connects to your existing Wi-Fi network to send a push notification and sound a built-in 70 dB alarm if it senses water.
The sensor itself plugs right into the outlet for power and then you can route a cord with the actual sensor under the washing machine, sink, or behind the toilet as needed.  The included cable is 1.6 feet, and you can extend it with a phone cable of 3.3 feet.  But, who wants cords running around the house?  OK . . . maybe just the basement sump pump and water heater.
That's the only real rub here. You need to have an outlet reasonably close by.  I guess you could plug into an extension cord or add a really long phone cable, but the Wife Acceptance Factor on that is near zero.
You could use it near
washing machines
water heaters
sump pumps
under sinks
dish washers
toilets
You'll need a smart phone running the D-Link home automation app to use the water sensor. The app works on iOS 7+ and Android 4+. And, the sensor will connect to WiFi networks running WPA and WPA2 with WPS (the push button setup method).
What Does the D-Link Water Sensor Cost?
The siren is listed for $60 on the D-Link site, but you can pick it up from Amazon for $55 (my link) as I'm writing this (same as the Newegg price). That's a bit high compared to other sensors, especially if you need several of them.  For example, even after buying the hub ($25), the Cao Gadgets Wireless Sensor Tags are cheaper ($21 per water sensor) if you need several sensors and buying the extra hub makes sense.
What's the Competition?
Well, the Belkin WeMo water still isn't released, so that isn't an option. The others require hubs and use other wireless protocols. In itself, that's not bad. But, I prefer to stick to widely available standards like Z-Wave, Zigbee, or Bluetooth LE rather than ending up with several proprietary hubs to do all of the things I want and praying a service like IFTTT can tie them all together reliably.
Just like with the D-Link WiFi siren though, the adoption will likely be slow because there are no integrations with other home automation platforms or dedicated interface solutions like IFTTT for the D-Link products. You need a completely D-Link system for this to help you, end of story, does not play well with others . . . at this time.
As I mentioned before, the Cao Gadgets Wireless Sensor Tags are a good, affordable option.  And if you already have a Z-Wave hub, the Aeotec Z-Wave water sensor is a better bet also at $40.
Hope that helps! Leave any questions below in the comments, and I can be your personal nerd tech support.
Please share this with your posse!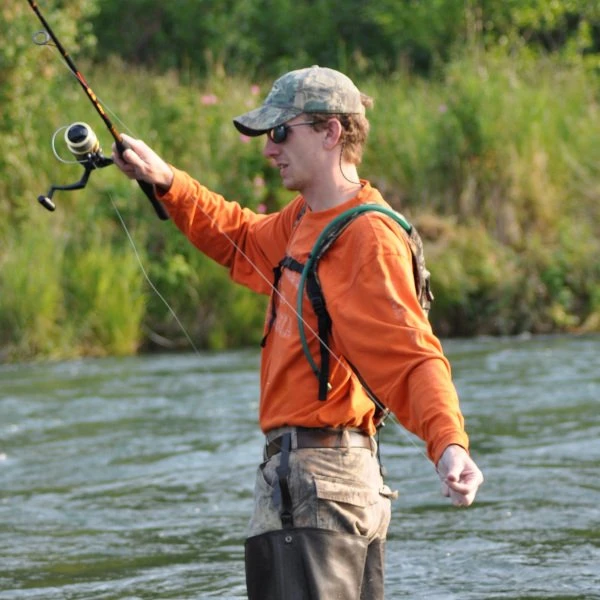 Hi, I'm Jody. I graduated with honors with a Masters of Science in Computer Engineering and have over 15 years of experience working as an engineer with electronics products. I'm a lifelong learner and tinkerer and enjoy automating things around the house so I can solve bigger problems than getting out of bed to check if the garage door is closed . . . like too little sleep!