From feeding, sleeping, changing diapers, and keeping everyone safe and healthy, having babies and toddlers at home can make your life complicated. On top of your daily jobs and keeping your home clean and organized, you have to work on balancing your career and health while making sure your kids have all their needs satisfied.
Luckily, we are surrounded with technology that helps simplify our lives. You can either DIY your own smart system to help monitor your baby or use smart cameras and sensors to give you a helping hand.
Check out our top home automation ideas for your kids and babies and see if any of these ideas can help you out at home.
After you're done, check out our safety focused baby registry ideas too!
Security Camera With Sensors for Babies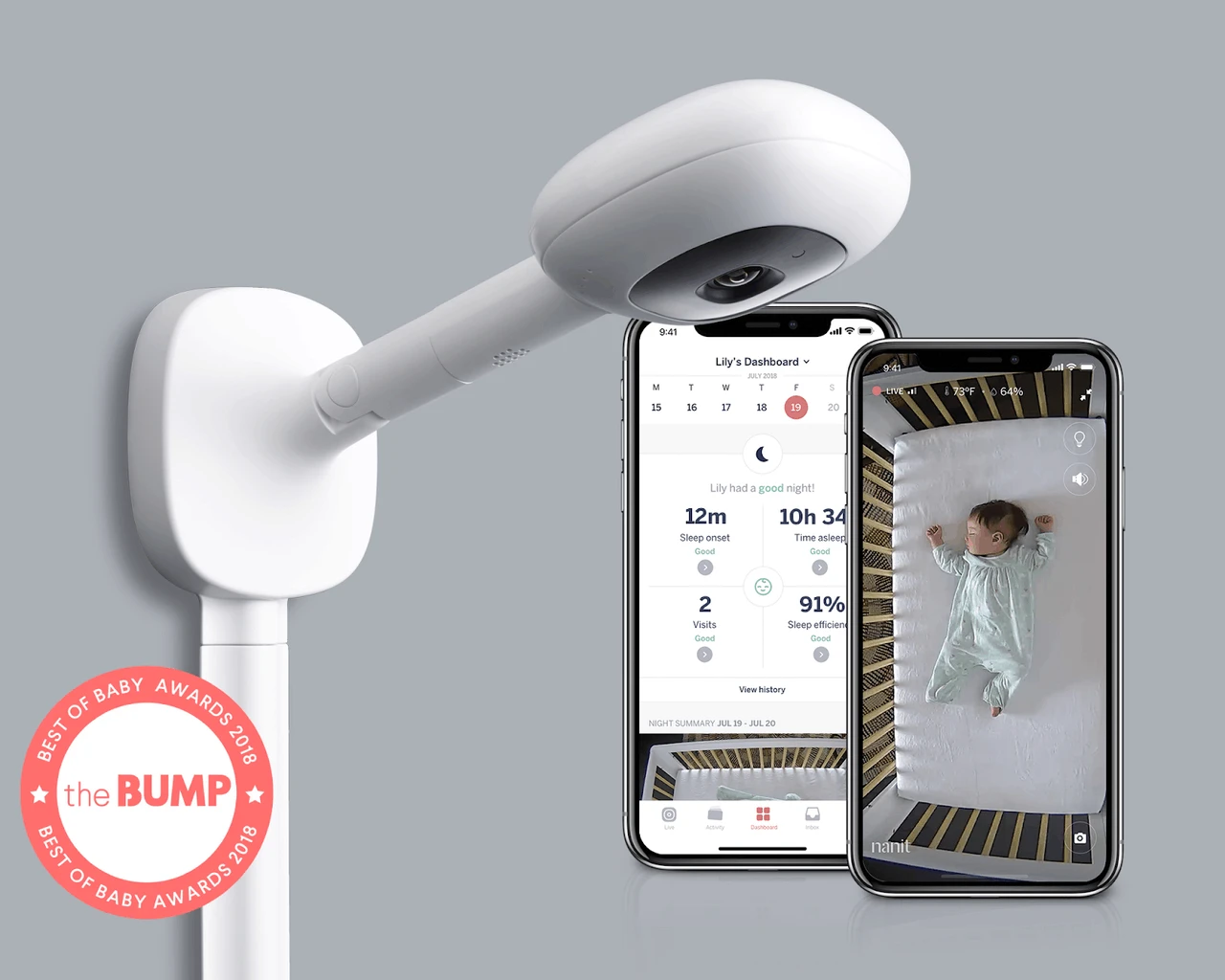 The skinny: Make sure that the baby is comfortable and sleeping soundly by monitoring the baby's activities and the room conditions.
How to Setup A Baby Monitor With Security Camera and Sensors
Leaving your baby alone in the bedroom to sleep especially at night can sometimes make you feel uneasy. Thanks to technology, you can have a helping hand and get some peace of mind.
Monitor your baby's whereabouts by installing a security camera. These cameras should provide high quality live streaming of your baby with night vision capabilities.
Some cameras can also help you monitor the sound, motion and the environment's temperature and humidity to ensure a comfortable environment, or you can simply add extra sensors to do the job. Built-in motion detectors can help tell you whether the baby is sleeping or is up and about in his room.
Cameras such as Nanit Smart Baby Monitor and Wyze Cam are some of the popular smart monitors you can use to automate your baby's room.
What you'll need:
Security camera

Motion sensor - some cameras already have built-in sensors to detect motion

Temperature sensor - if your camera doesn't have a built in sensor, you can use an external sensor to monitor temperature and humidity
Smart Thermostat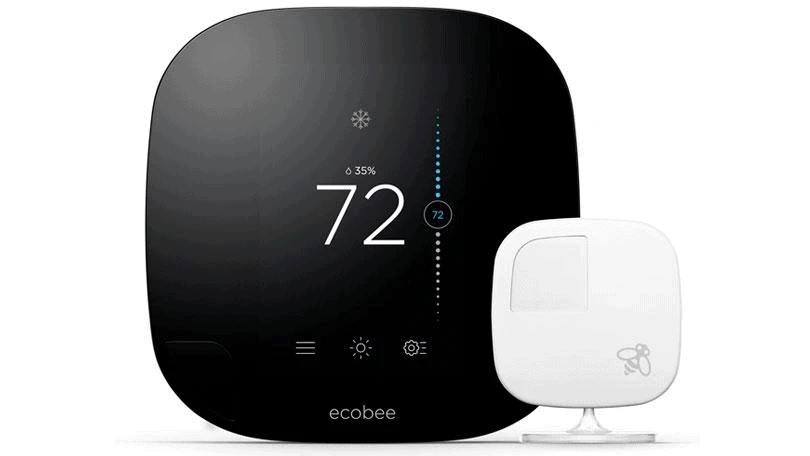 The skinny: Monitor and control the room temperature to provide a comfortable environment for your little angel.
How to Automate Baby's Room Temperature with A Smart Thermostat
Having a smart thermostat installed inside your baby's room will help ensure that your little angel's health is always checked. One of the many causes of SIDS (Sudden Infant Death Syndrome) according to experts is overheating. Babies are sensitive to temperature and they can only tell us whenever they feel any discomforts through their cries.
You should make sure that the recommended temperature of 68-79° Farenheight is maintained so that your baby can sleep soundly at night or during the afternoon naps. To do this, simply get a smart thermostat integrated with your HVAC system to monitor and control the baby's room temperature.
The Ecobee3 smart thermostat is one of the best smart thermostats on the market to help you ensure that the room temperature is comfortable for your little angel. It comes with portable temperature sensors and an app so that you can easily monitor and control the room temperature through your smartphone. Prior of setting up the system, you need to ensure that your vents are compatible with Ecobee (Keen and Flair vents work perfectly with Ecobee).
What you'll need:
Smart thermostat

Screwdriver - you will need to remove some connections from your existing HVAC before you setup the smart thermostat

Panel or system - you will need a panel that supports IFTTT integration with your home automation setup
Dimmable Smart Bulbs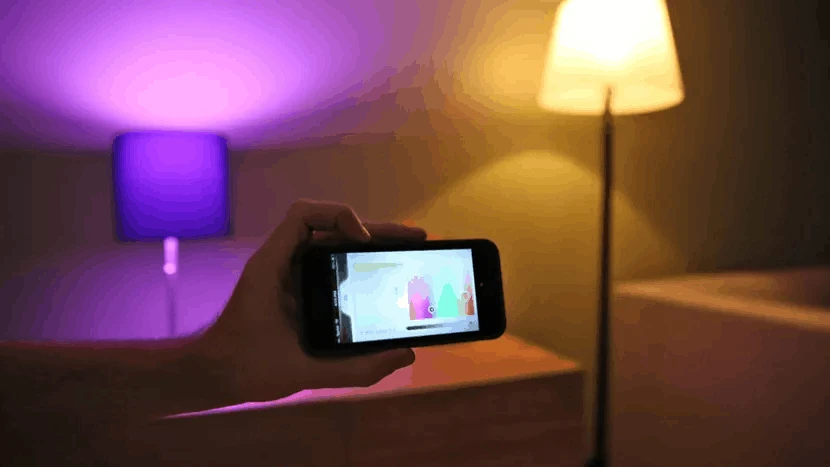 The skinny: Add dimmable lights on your baby's room that turn on when you need to go inside to check the baby.
How to Automate Bedroom Lights With Smart LEDs
When you come inside the baby's room to check, you don't want to turn on the lights to wake the baby up. Otherwise, you will lose another few hours of sleep just to get your baby back to sleep. Dimmable lights comes in handy which can be installed in many ways. First, add an entry sensor to your lighting system so that your lights automatically turns on when it's time to change diapers. That way, you don't accidentally stumble on something when you need to go to your baby's room at 3 am.
The second option is to add a motion sensor that turns on the lights when triggered. The sensor can be placed under the pack and play in front of your bed (if you share room with the baby) which turns the light at 1% when your feet swung off the bed. Dimmable lights conveniently helps you manage midnight feedings or changing diapers to help your baby get back to sleep easily.
You can even program the smart lights to your smartphone for easier access and control, or give commands to Alexa for convenience. It is also recommended to setup routines starting from 12 to dawn to help you get subtle lighting when you need to get up. Just remember to keep it at the lowest settings so that it would be easier for your baby to fall back to sleep.
What you'll need:
Smart LED bulb such as the Philips hue bulb

Entry sensor attached to the door

Motion sensor

A panel that supports IFTTT integration with your home automation system

Google Home or Amazon Alexa
Wearable Baby Monitors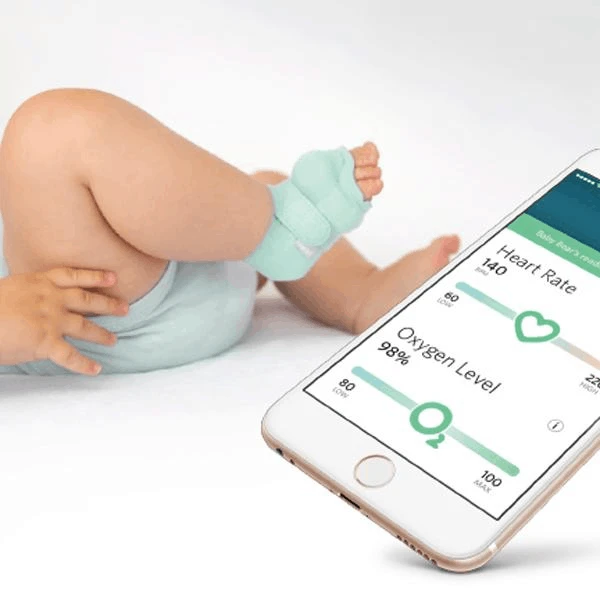 The skinny: Monitor your baby's health without being on the crib all night.
How to Check Your Baby's Health With A Wearable Baby Monitor
Wearable baby monitors help you to constantly check your baby's heart rate and breathing habits which are crucial during the first few months. This way, you don't need to go to the crib all night which might interrupt their sleep and yours!
The Owlet Sock 2 is an one of the many options you can use to help check your baby's heart rate and breathing especially during a good night sleep or afternoon nap. You can simply strap the device on your baby's foot to send all the information to a base station and to your smartphone app.
The base station automatically notifies you through an LED that turns green when everything is normal and turns red with sound alarm when something is wrong. Wearable baby monitors are very useful, especially for babies with health concerns.
What you'll need:
Wearable baby monitor such as Owlet Sock 2

Base station with warning lights

An app to view the information (most wearable baby monitor comes with an app)
Carbon Monoxide Detectors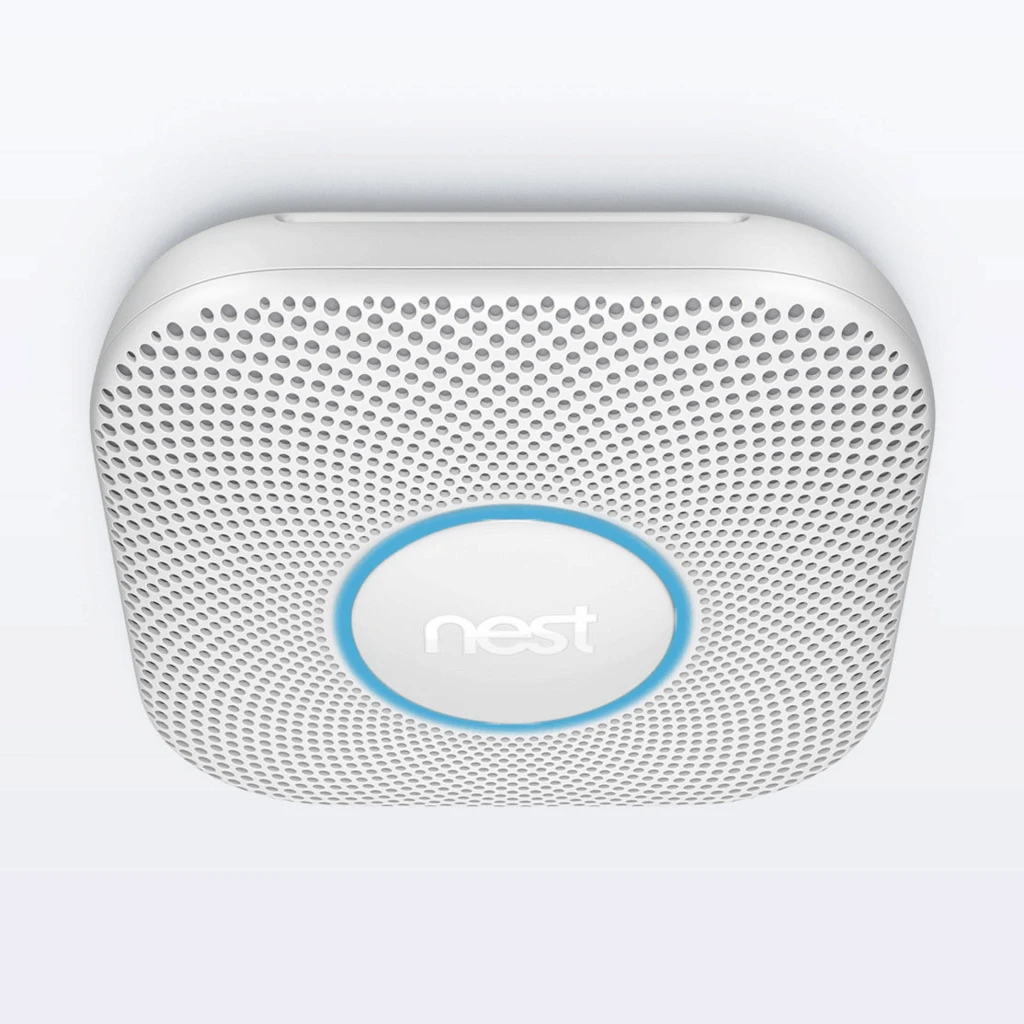 The skinny: Install CO2 detectors that automatically notify you when there are leaks or an increased level of carbon monoxide inside your home.
How to Keep CO2 Levels at Bay With CO2 Detectors
Carbon monoxide (CO) poisoning is dangerous and can have severe effects on babies and young children. In fact, over 10,000 people are killed in the US alone due to CO poisoning that is why the law already requires every private dwelling to have a CO detector. If your home is filled with carbon monoxide, it is your little ones that will suffer first the consequences.
CO2 detectors automatically notifies you when there are leaks or an increased level of carbon monoxide inside your home. To install, mount the CO2 detector on the wall a couple of feet below the ceiling and preferably near the bedroom. Make sure that the detector is installed away from direct sunlight, appliances that generate heat, and humid areas such as bathrooms.
You can integrate the device with your IFTTT, HomeKit, or any existing home automation system through an API. In addition to sending you alarms and notifications, CO2 detectors can also be used to automatically shut down your HVAC system or open windows when critical levels are detected.
Nest Protect is a popular smoke alarm and CO detector device that you can integrate to your smart home system. With its built-in app, you are not only alarmed when something is not right but also provided with information such as whether the emergency is fire or CO leakage and the room where the event takes place.
What you'll need:
CO2 detectors with built-in relays

Screwdriver for connecting the device with your existing HVAC

Panel or system that supports IFTTT integration with your home automation setup
Smart Assistants For Daily Routines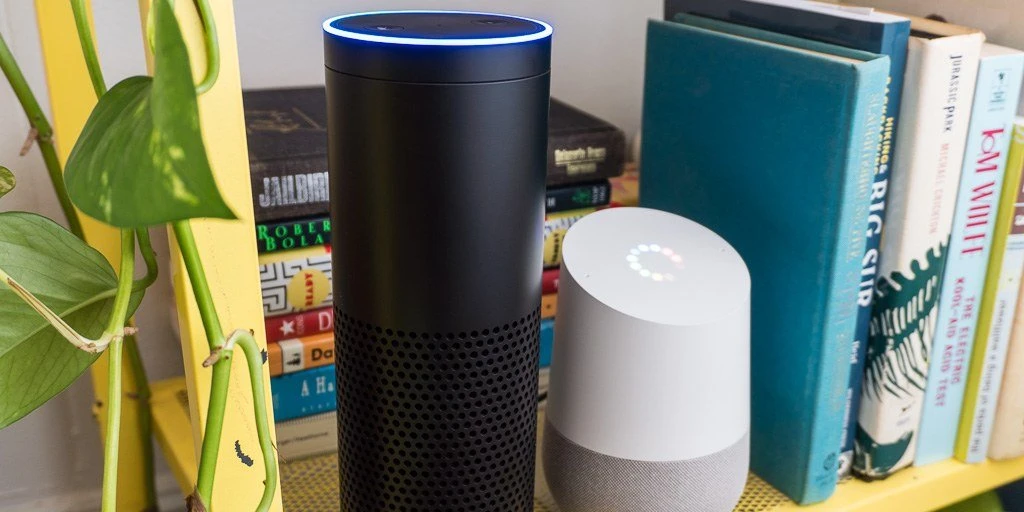 The skinny: Create daily routines for your kids to schedule certain tasks.
How to Create Daily Routines with Smart Assistants
With smart assistants like Google and Alexa, it is easier to create daily routines for your kids especially when getting ready in the morning. The voice assistants can help parents schedule tasks and help kids get ready. Some of the tasks that can be scheduled are a 1) wake-up alarm, 2) reminders about morning tasks such as breakfast and brushing teeth, 3) coming home routines, 4) reminding young children to do their homework to unlock controls of the television, and many others.
You can also use the IFTTT and smart outlets that unlock the switch for the TV, computer or gaming console when your kids are done with their homework. The event can be triggered by having them send an email or text message that their homework is done.
What you'll need:
Google Home or Amazon Alexa

Smart outlets to control devices or appliances

IFTTT SMS or email integration
Cabinet Monitor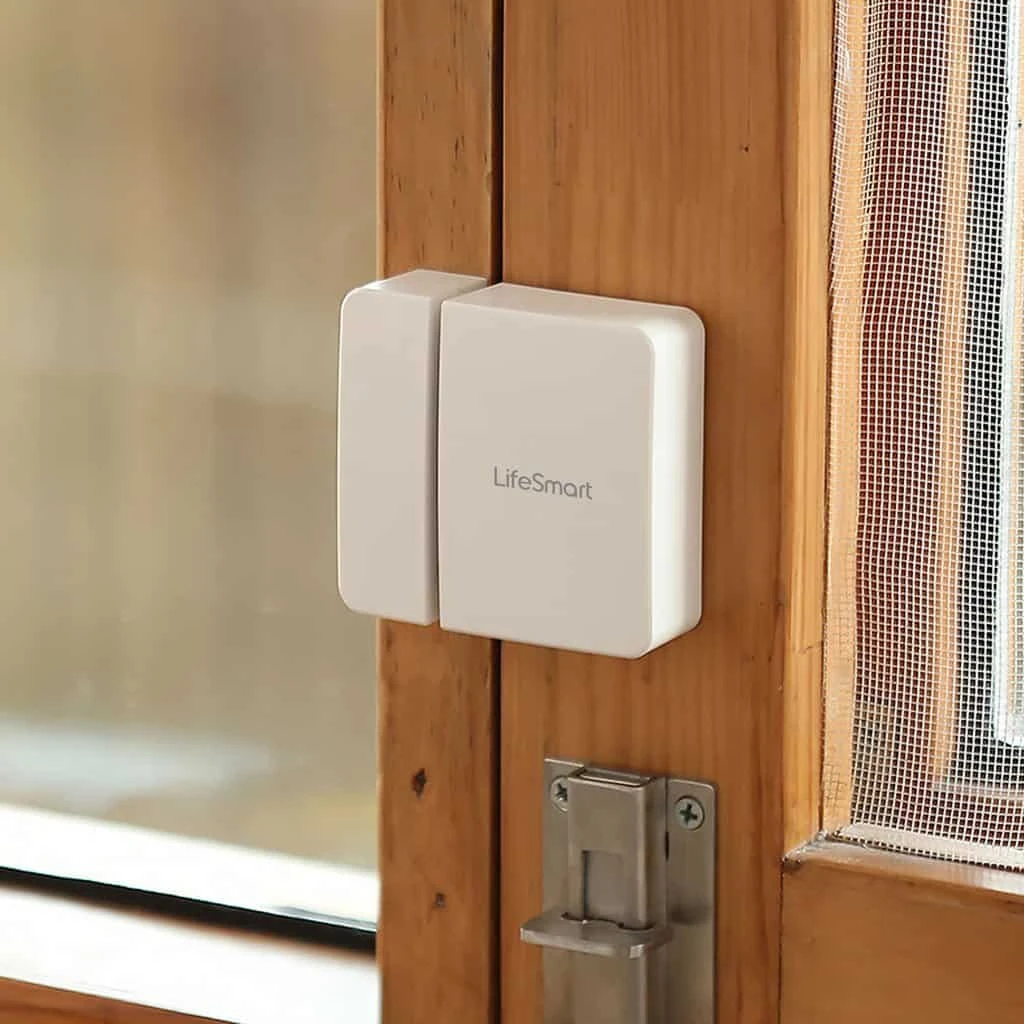 The skinny: Monitor and control the access of cabinets or storage room doors that contain harmful chemicals and medicines.
How to Monitor Access to Cabinets With Door Sensors
Whether you like it or not, toddlers love to explore, and you may not even know when they are going to get to your gun storage, cleaning supply cabinets or other areas in your house that contain poisonous chemicals.
By installing cabinet sensors, notifications can be sent to your phone whenever the device senses movement so you can take action immediately before any accidents happen. Gadgets like these will help prevent small children from getting access to harmful chemicals and medicines.
What you'll need:
Door sensor

(and) Home automation hub

(or) Battery operated siren
DIY Projects
If you're a techie mom or dad and love creating home projects, then you can do some cool home automation routines for your kids and babies with any spare parts you can find in stores. One example is installing a bed occupancy sensor to check who gets up on bed to check the baby. This way, it is easier to manage tasks especially among parents whenever the baby cries in the middle of the night. You can check the video below on how to do it using Arduino.
You can also try making your own motion and temperature monitor to check the baby instead of buying expensive ready-made products. Temperature and motion sensors are very common and there are many cheap sensors available online which can help you save money.
Smart LED bulbs are also accessible and you can integrate this easily to your existing home automation system. You can program the lights for different modes such as dimming the light especially during night time.
DIY projects are great and will help you save money and help you learn along the way. But, they will cost you time. Plus, if your DIY automation system fails for some unknown reason, it can make the situation worse than not having it installed in the first place. Make sure that you know what you are doing before pursuing any DIY project to ensure the health and good night sleep of your little angel.
Summary
Taking good care of your little ones can be a tough job. It could mean lesser amount of sleep just to keep them safe, comfortable and healthy. With technology available around us, you can easily get a helping hand to make life less complicated at home. You can simply meet the demand of your infants and kids using smart home devices while taking good care of other things at home.
References
Hi, I'm Christy, and I'm an electronics engineer by profession. I have taught in a university for 2 years while pursuing my master's degree in cognitive radio and worked for a company to develop wireless medical devices. Currently, I'm doing research for a doctorate degree in engineering using a wireless sensor network for smart agriculture. I've been active in our local IoT community, IoT Cebu, where I participate in conducting talks about Arduino, Raspberry Pi, and DIY home automation using Wi-Fi and ZigBee devices.