Like living in a safe place? Who doesn't right?
Want to see how your town stacks up to the rest of Pennsylvania?
Check out our list of the safest cities in Pennsylvania and explore the data for OVER 60 towns embedded in the map down below.
Pennsylvania – The Keystone State
Pennsylvania, also known as The Keystone State, was admitted into the union on December 12th, 1787 as the second state. It is bordered by Delaware, Maryland, West Virginia, Ohio, New York, and New Jersey. It is also on the edge of Lake Erie and the Canadian Province Ontario. Out of the entire United States, Pennsylvania is ranked as the 6th most populous. Pennsylvania's capital is Harrisburg. The motto of Pennsylvania is "Virtue, Liberty, and Independence (https://en.wikipedia.org/wiki/Pennsylvania)."
Pennsylvania has plenty of state park land, lakes, hiking trails, picnic areas, and campgrounds, and is a beautiful state for nature activities. Scenic views are plenty in the state, with vast forestlands and mountain regions all over. While the winters tend to be cool, and the summers can get rather hot.
The state bird is the Ruffed Grouse, and the state animal is the White-tailed deer. The state insects are the Ladybug and the Firefly, and the state dog is the Great Dane. The state flower, Mountain Laurel, and the state tree, the Eastern Hemlock, can be seen in various places throughout the state in the many parks, forestlands, and hiking trails that the state is famous for (http://www.enchantedlearning.com/usa/states/pennsylvania/).
Pennsylvania is also known for its sports – both college sports and professional sports. Professional footballs teams in the state include the Philadelphia Eagles and the Pittsburgh Steelers.
From actors and musicians to scientists, Pennsylvania is known for quite a few famous people who have lived here and called Pennsylvania their home state, including singer Christina Aguilera, actor and musician Will Smith, singer and songwriter Taylor Swift, and astronaut Pete Conrad, who was the third man to walk on the moon (https://en.wikipedia.org/wiki/List_of_people_from_Pennsylvania)!
How we ranked the cities
To come up with the safest places in Pennsylvania, we:
started with reported crime data collected and published by the FBI for 2014 (the latest year available)
filtered out tiny towns (<5k residents, sorry folks!)
looked at crime rates per 1,000 residents
weighted violent crimes more than property crimes to establish a final, composite score
ranked the towns based on that score
Of course, other factors go into the best places to live, but a low crime rate seems like a great place to start!
We were even surprised in a few places. Often, smaller towns are safer, as shown by our burglary risk calculator.  But, even Minneapolis made the list!
That brings up another point, there is a delay in the data for it to get compiled, normalized, and released by the FBI.  So, the 2014 data that we had available does lag reality by a bit.  And unfortunately, not all localities report this data, so some nice places may have been left out.
#1 Taylor
Population: 6,263 (2010 census)
Taylor is a small city that is located in Northeastern Pennsylvania. The town was incorporated in 1893, and while it is smaller, with only a 5.2 square mile area, it has a community center and several parks throughout the town.
The community center has a basketball court, a weight room, a sauna, and is the go-to area in the town for classes, such as yoga and dance classes. There are a few parks in Taylor, as well, such as David Noakes Park, which has a playground for children as well as a little league field. There is also John Derenick Memorial Park, which has softball fields, a basketball court, tennis courts, a playground, and a picnic area. Taylor also has a Splash Park, for those hot summer days.
#2 Pottstown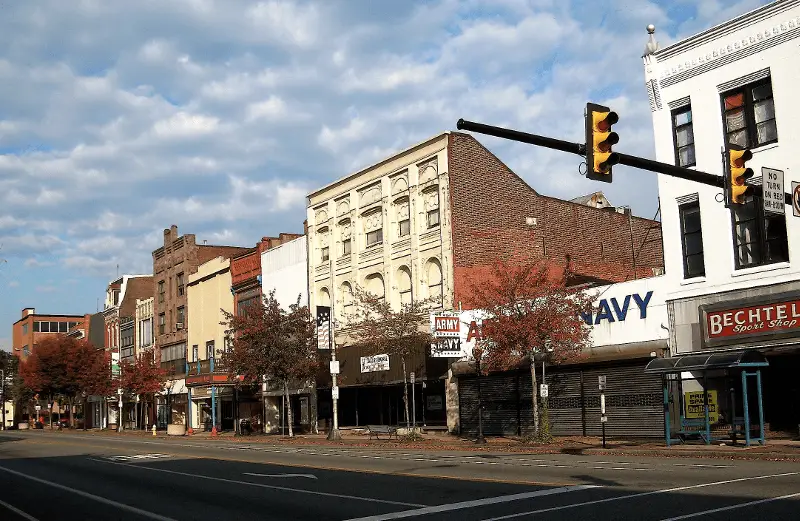 Population: 22,377 (2010 census)
Pottstown is located in the southeastern part of the state, and was originally named Pottsgrove, after its founder, John Potts. Pottstown is home to public and private schools, a library and the west campus branch of the Montgomery County Community College. The town has its very own newspaper, television station, and radio station.
Along with beautiful parks throughout the area, Pottstown is home to the historic Pottsgrove Manor, which was once the home of the town's founder. Also located in Pottstown is the Steel River Playhouse, which is a nonprofit theater and performing arts center. Along with putting on plays and other theatrical works, performing arts classes and educational summer camps are also held here. Bark Park, a dog park, can also be found in Pottstown, as can the Trilogy Park Skate Park and The Fountain of Youth Spray Park.
It's OK to brag . . . just don't overdo it!
#3 Richland Township, Cambria County
Population: 12,814 (2010 census)
Richland Township, in Cambria County, is in the central part of Pennsylvania. It is the main retail center in the entire Johnstown area, and includes the area's largest shopping mall, The Johnstown Galleria. This provides a fun shopping experiences and employment opportunities for the residents of Richland Township and surrounding areas.
Along with an elementary school and high school, Richland Township is also home to two colleges – The University of Pittsburgh at Johnstown, which was the very first regional campus school of a major university in the entire United States. The Pennsylvania Highlands Community College is also located in Richland Township.
Richland Township is also close to the East Hills Recreation Center, which has fitness classes, activities and programs for both youths and adults, sports teams, and personal trainers.
Don't Stop Here!
Be sure to tinker with the map below to see all of the data on property and violent crimes for all the cities that we ranked to make our list.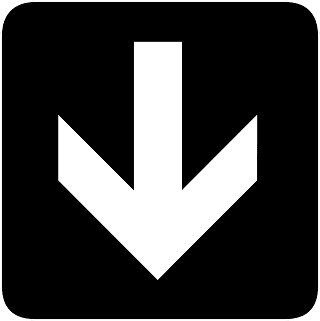 #4 Swatara Township
Population: 23,362 (2010 census)
Located in the south central part of Pennsylvania, Swatara Township was founded in 1799. The Susquehanna River flows here, and both the river and Calver Island, which is an archeological site, are both listed on the National Register of Historic Places.
Swatara Township has plenty of parks and recreational facilities, including Richard E. Plesic Memorial, which has a game room and a place for small children to play, Field of Dreams, which is a youth baseball field, and McNaughton Family Park, which has a large acreage of land, picnic areas, and is great for families and friends to hike and enjoy the outdoors.
#5 South Strabane Township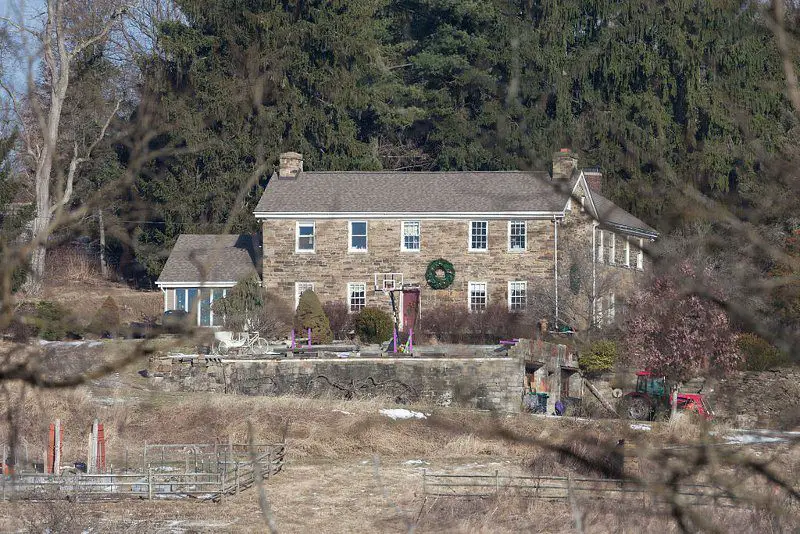 Population: 9,346 (2010 census)
South Strabane Township, located in the southwestern part of Pennsylvania, is named after Strabane, a town in Northern Ireland. The town is quickly increasing when it comes to demands for commercial and residential areas, which might lead to a population increase and commercial growth.
South Strabane Township currently has four parks for its residents and visitors, three of which are handicap accessible. Billy Bell Park has soccer fields, a baseball diamond, playground equipment, a picnic area with a grill, and a trail with exercise stations. Driscoll Park and Streator Park are mainly playground areas with a large picnic spots. Community Park has a nice hiking trail that is great for the entire family!
South Strabane Township has a community calendar that boasts events such as bus tours, golf, holiday parties, and even a summer night at Community Park. Most of these events are for residents only, but give the residents fun activities to look forward to throughout the year.
#6 Wilson
Population: 7,896 (2010 census)
Wilson is located in eastern Pennsylvania, and was incorporated on July 12th, 1920. Wilson borough gets its name from United States president Woodrow Wilson. The city has its own school district – the Wilson Area School District.
The Wilson borough has a community center, with a kitchen and pavilion area that can be rented out, complete with police protection if requested by the applicant, in order to keep family gatherings and parties completely safe. The Wilson area also has a swimming pool available for public use.
How Safe are You? Use our calculator to asses your risk.
#7 Whitehall Township
Population: 26,738 (2010 census)
Whitehall Township is a suburb of Allentown, Pennsylvania, and it can be found in the eastern part of the state.
Two buildings have earned spots on the National Register of Historic Places, and those are The Dent Hardware Factory Complex as well as Helfrich's Springs Grist Mill. The Lehigh Valley Mall and the Whitehall Mall are located here, as well, providing ample opportunities for shopping and employment.
A player for the Denver Broncos, Dan Koppen, once called Whitehall Township home, as did Curt Simmons, who was a former professional baseball player, and Matt Milen, who was a former professional football player.
Whitehall is home to several playgrounds, public swimming pools, and parks, including the Whitehall Parkway, in which miles of trails, areas for fishing, and camping are available to residents of the city, as well as tourists.
#8 Beaver Falls
Population: 8,987 (2010 census)
Beaver Falls, originally called Brighton, is approximately 30 miles from Pittsburgh, placing it in the western area of the state.
Beaver Falls is famous for several things, including the fact that it was the setting for the fictional television comedy Mr. Belvedere. It is also known for being the location of the world's very first recorded college basketball game.
Along with public and private elementary and high schools, Beaver Falls is also home to Geneva College, which is a liberal-arts Christian facility.
The first public library, the Carnegie Library of Beaver Falls, is listed on the National Register of Historic Places. The town also has a football field for both the high school team and the Geneva college team to share, called Reeves Field. Beaver Falls also has several playgrounds and parks throughout the city.
#9 Uniontown
Population: 10,372 (2010 census)
Uniontown is located about 46 miles from Pittsburgh, and is located in the southwestern part of the state. The city was originally known as Beesontown after its founder Henry Beeson, who founded it on July 4th, 1776.
Uniontown played a large role in the Underground Railroad, helping to free slaves who escaped from the south and came north. Uniontown is also known for being the city in which the Big Mac sandwich from McDonald's was born in 1967.
Along with a newspaper, television station, and two radio stations, Uniontown has its own hospital and police department. There are several private and public elementary and high schools, as well as a few higher education facilities, such as Madison College, the Laurel Business Institute, and the Pennsylvania Institute of Health and Technology.
#10 McKees Rocks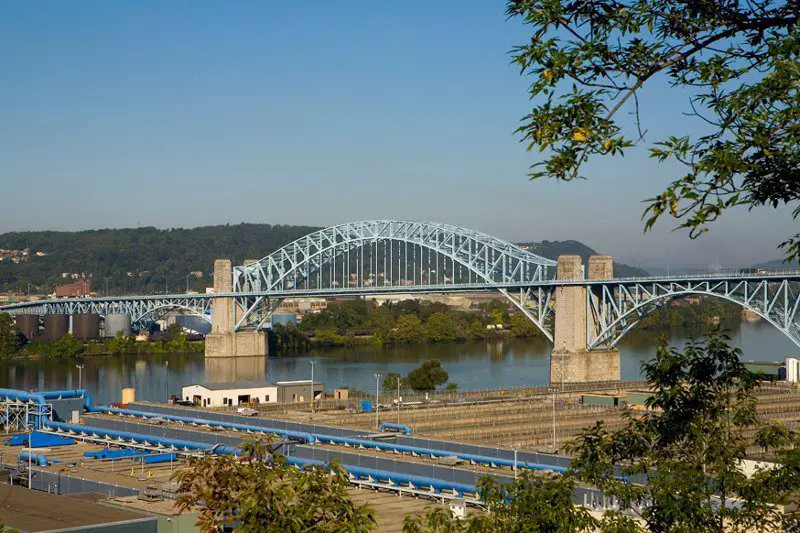 Population: Population – 6,104 (2010 census)
McKees Rocks, a borough in Pennsylvania that is also known as just "The Rocks," is located in the southwestern part of the state. It is nestled along the southern bank of the Ohio River, which lends scenery to the several parks in the area.
McKees Rocks has a creative and performing arts center located in the city, which is called Father Ryan Cultural Arts Center, which opened in 2008. Along with putting on plays and performances, the facility also offers classes and lessons to both adults and children in the area. McKees Rocks is also home to the McKees Rocks Indian Mound, in which the oldest human bones in eastern North America were found.
Several famous people, such as Billy Mayes (Oxi-Clean Spokesperson), cartoonist Jeff Smith, and author Carl Kosak have lived in McKees Rocks over the years.
That's all for Pennsylvania's safest cities. Know a town in Pennsylvania that deserves a mention? Let us know in the comments!
Sharing . . . a favorite thing.
Be sure to check out our articles for other states too!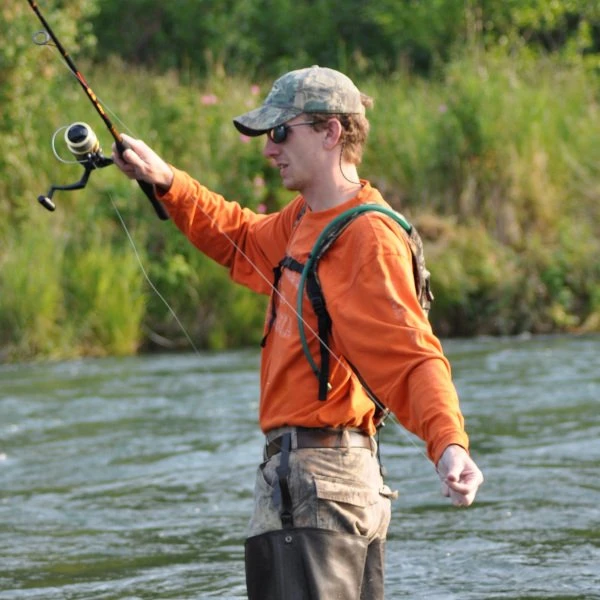 Hi, I'm Jody. I graduated with honors with a Masters of Science in Computer Engineering and have over 15 years of experience working as an engineer with electronics products. I'm a lifelong learner and tinkerer and enjoy automating things around the house so I can solve bigger problems than getting out of bed to check if the garage door is closed . . . like too little sleep!