Planning to own a Roomba but don't know how to make them work? You can maximize the cleaning capabilities of your robot vacuum cleaner by setting it up for success every time it cleans.
This post will guide you how to easily set up your Roomba lighthouse and make your cleaning tasks more convenient!
[custom_headline type="left" level="h2" looks_like="h3"]The Bottom Line[/custom_headline]
Product
:
Roomba Lighthouse
Price
: $79.99
Rating
: /5
---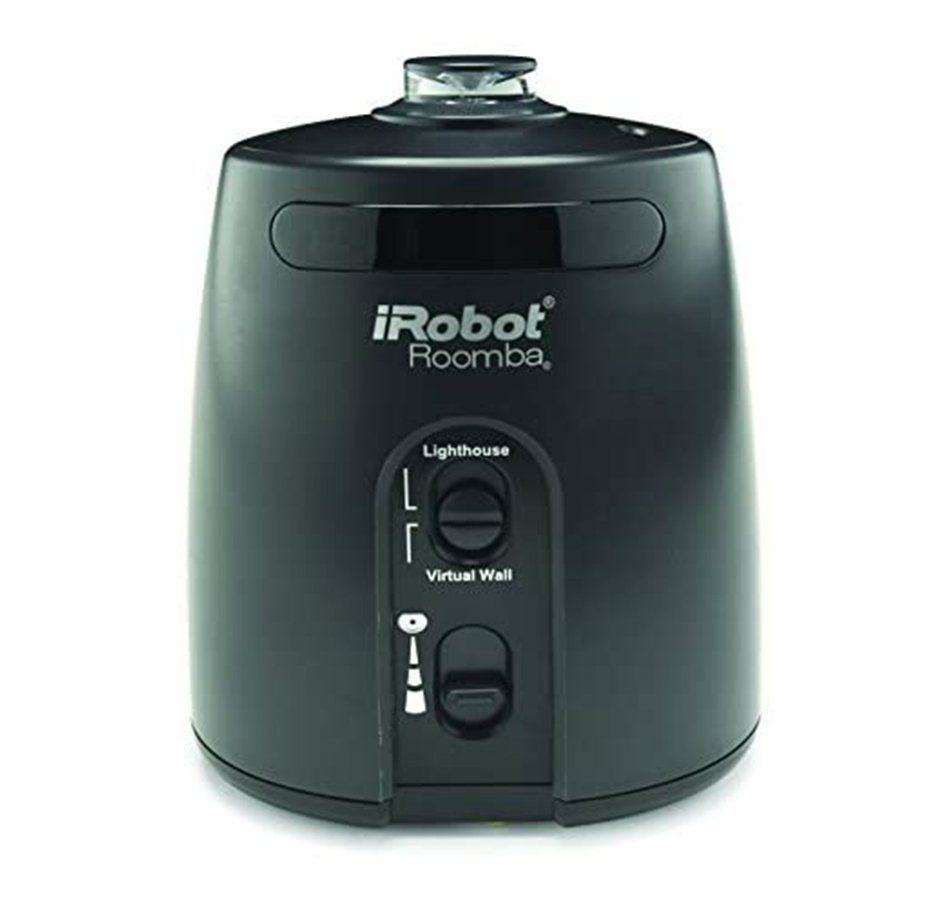 The Roomba robot vacuum is one of the most trusted high-end robot vacuum cleaners available. It's designed with a smart navigation system to pick up debris and dirt without getting stuck on your furniture. The bot is made of sturdy materials and can be easily maintained so you can have it work for you for years. The Roomba lighthouse is designed to pair with your Roomba robot to efficiently clean different areas of your house with less supervision.
5 Second Summary
With the Roomba lighthouse and smart navigation system, you can command your bot to clean only the areas you are concerned about, making the vacuum more efficient.
Pros
The Roomba lighthouse has a lot of features that make it worth buying. Here are a few:
The Roomba lighthouse contains your bot in one room until it finishes cleaning and guides it to the next room.

Guides your Roomba vacuum cleaner back to its Home Base station after all areas are cleaned or when the battery is low.

Comes with a sensor light to show different indicators.

The Roomba lighthouse effectively blocks your bot from reaching off-limits areas in your house and focuses only on areas of concern.
Cons
For some people, the Roomba lighthouse may not be the best for them, and here's why:
The Roomba lighthouse works only with Roomba 500 Series models, Roomba 780 and 790 and Roomba 880.

The Roomba lighthouse can be more expensive.

If you want to own another robot vacuum or

robot mops

, then you can't use the Roomba lighthouse. Most robot cleaners come with their own virtual walls at a cheaper cost.

The Roomba lighthouse is useful if you want your robot to automatically navigate from one room to another until it is done cleaning. If you only need to contain your robot in one room or area, then a virtual wall is enough.
What Customers Say
"Had no problems using this. Installed the batteries, flipped it to virtual wall mode and my Roomba 880 automatically recognized it and did not pass the virtual line. Works just like the ones that came with my vacuum.
A small tip: Family members sometimes accidentally kicked the virtual wall while walking by, significantly altering the area the roomba wouldn't clean. I solved this problem by buying velcro tape and applying one side to the floor and the other to the device. Now the wall stays in the correct direction all the time, and I can remove it when it's time for mopping.
Note that this does NOT come with batteries, so you'll need to purchase the 2 C batteries separately." - Real Life Reviews
Alternatives for Roomba Lighthouse
Unfortunately, if you want to ditch the Roomba Lighthouse, you're going to have to get a better vacuum cleaner with the ability to create virtual walls right in the app. Here are a couple of alternatives:
Roborock Lite for Budget-Friendly Robot Vacuum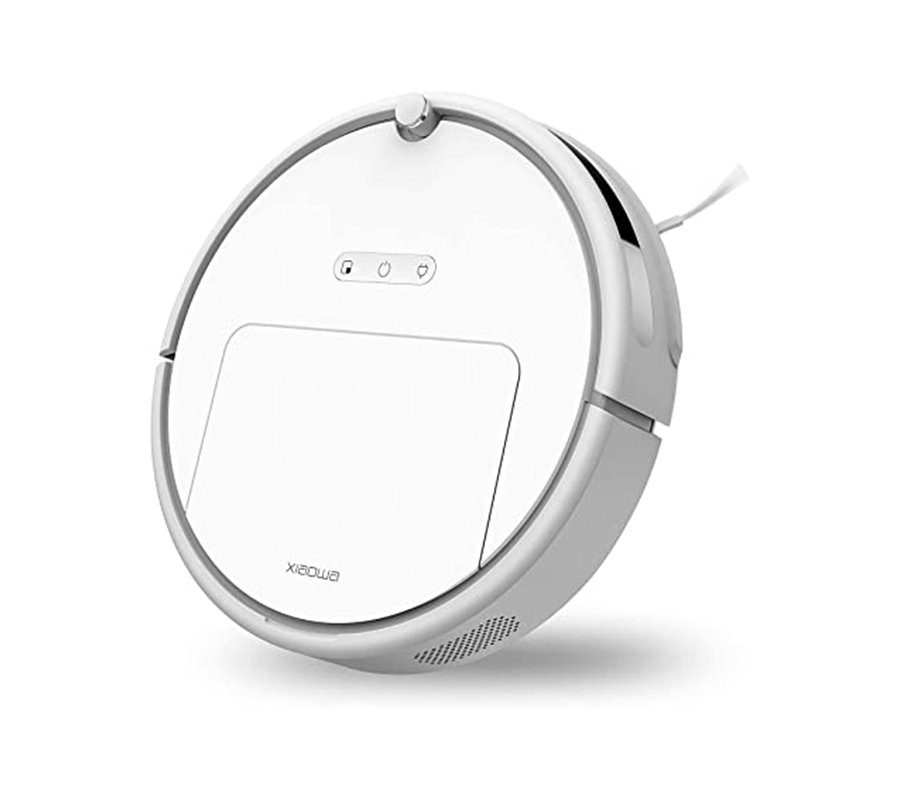 If you're looking for an inexpensive yet an excellent robot vacuum cleaner, then we highly recommend the Roborock Lite. It may not have all the fancy features like the expensive models, but the Roborock Lite does have excellent cleaning performance.
roborock C10 Robot Vacuum Cleaner with 1600Pa Strong...
Clean effectively: A cyclonic cleaning system creates 1600Pa of suction through streamlined air ducts,...
3D cleaning system: While the main brush floats up and down to keep it close to the ground, a side brush...
10 sensor types: Its sensor array gives C10 the intelligence it needs to know when it is moving along a...
Virtual walls can be created directly in the app, so there's no need for buying physical walls like the Roomba Lighthouse!
The Roborock Lite is designed with 10 sensors for easy navigation and identifying floor types, walls, edge of stairs, and even the floor type. This bot can also map your home so it can efficiently clean, adjust to obstacles, and follow a path while cleaning. The cleaning modes can even adjust its brushes and suction capabilities depending on the floor type.
iLife A6 for Pet-Friendly Robot Vacuum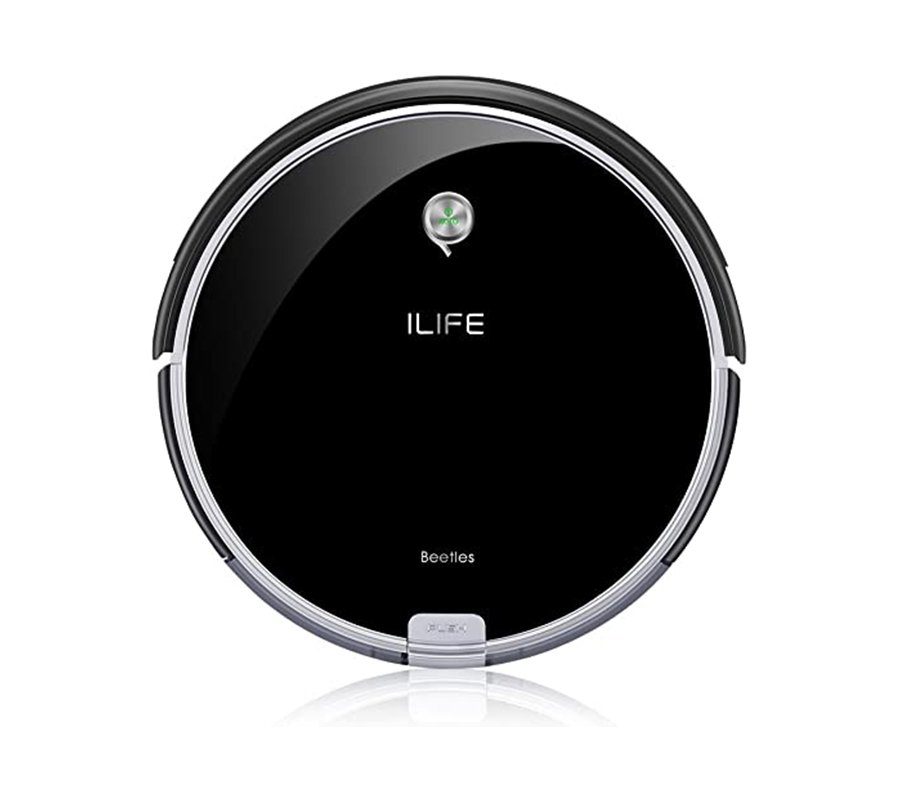 If you like the less-fancy and simple robot vacuum cleaner with straightforward controls, then the iLife A6 could be the right one for you. It may not have the sophisticated features like the other expensive robots, but it does have excellent cleaning performance and powerful suction at a cheaper price tag. It comes with an enhanced 2-in-1 brush made of bristles and rubber extractors to efficiently pick up dirt and debris from uneven floor surfaces. 
ILIFE A6 Robotic Vacuum Cleaner
The Gen 2 CyclonePower cleaning system enhanced to delivery thorough clean for your home.
Ultra slim A6 goes into most narrow low places under beds, night stands to clean hide dirt.
Extra long lasting Battery - Up to 100 Mins working time on a single charge
With iLife A6, you can control and limit the areas where you want your bot to clean by using a three-meter virtual barrier called the ElectroWall.
Since it doesn't have a smartphone app, you don't need a WiFi to control or configure your bot. Just plug it to its charging dock, turn the power switch on, and it's ready to go. Overall, the robot takes approximately 5 hours to fully charge and 100 minutes runtime. And when it's battery goes down or the bot has completed its job, it automatically returns to its charging station.
Roomba Lighthouse Specifications
The Roomba Lighthouse guides your Roomba vacuum cleaner through an invisible infrared signal. It helps your bot avoid off-limit areas while cleaning only the areas you want. However, it may not work for all models since it is only compatible with Roomba 780 and 790, Roomba 880, and some Roomba 500 Series models.
The Roomba lighthouse size is  4" L x 4.5" W x 3" H and requires 2 C batteries to function. The unit also comes with a 1 year warranty period.
First Impressions
The first thing to remember when pairing your Roomba lighthouse to your robot it doesn't remember which robot it was paired with when you remove its batteries. When the unit senses the presence of any Roomba vacuum cleaner, it automatically wakes up and waits until it is discovered and paired with a robot.
When you start your Roomba vacuum cleaner, it checks how many lighthouses are present within its range by sending signals. This will help your bot know how many lighthouses to expect during its mission.
It is also worth noting that should you need to change the location of your lighthouse, you should do it while your Roomba robot is off. This will allow your bot to adapt to the change automatically. If you move the lighthouse to a different location while your robot is doing its job, then it will not adapt to the change and might get stuck somewhere.
Your bot can also determine which room it is currently in based on the number of lighthouses it has passed. So if you manually move the robot from one room to another, then it will end up confused and lost.
The Roomba Lighthouse also comes with a light indicator to tell you different behaviors. These are:
No light - This means that either the robot or the lighthouse is not turned on, and it is not successfully paired with a robot.

Steady light - This means that it is successfully paired with a robot and currently in cleaning mode.

Series of five blinks - This means that the lighthouse is sending a signal to your robot.

Slow steady blink - This means that the lighthouse has a low battery.
Setting Up the Roomba Lighthouse
When the Roomba lighthouse mode is enabled, it will act like a gate to your robot. The lighthouse blocks and opens designated areas for your bot to clean. After cleaning the room, the bot is guided by the lighthouse to traverse to another room, and lastly back to its docking area.
How to Pair a Roomba with a Lighthouse
To set up the Roomba lighthouse, you need to switch the unit first to lighthouse mode. Then choose the size of the doorway you want to block through the range selector. So when a bot encounters the lighthouse, it automatically wakes up and pairs with the robot cleaner.
How to Use the Lighthouse for Better Cleaning
After setting up the lighthouse, place the unit on the doorway or opening where you want the Roomba to clean. Make sure that the iRobot logo is facing forward. Then start your Roomba robot cleaner from its home station. Your bot will now begin its cleaning mission which would approximately last for 25 minutes per area, and will continue to go to the next room until it finishes and returns to its docking station.
When placing your lighthouse units, make sure that they are not too close to each other since the IR signals may interfere with each other and prevent your bot from completing its cleaning session. Orient your lighthouse in the areas you want to block without obstructions.
Here's a video on how you can set up your Roomba lighthouse:
Roomba Lighthouse vs Virtual Walls - What's the Difference?
Virtual Wall Use
As you may know already, the Roomba Virtual Wall Lighthouse can function as a virtual wall or a lighthouse. These two terms can be sometimes confused but know that they can have different functions.
A virtual wall acts like a wall to block your robot from entering areas you don't want to clean. This is very helpful if you have breakable items you don't want the robot to disturb while cleaning, or you want your bot to clean only the living room and avoid the dining area. 
Lighthouse Use
The lighthouse, on the other hand, acts like a guide to your robot. It blocks certain areas so that your Roomba can only focus on cleaning one part of the room. Once it is done, then the lighthouse opens another area and guides your bot to clean it. With a lighthouse, you can make sure that your Roomba cleans each area of your home thoroughly.
Using a virtual wall and lighthouse helps a lot in controlling where your robot cleans. When you purchase a Roomba vacuum cleaner, these navigation control devices are already included. But if you have a bigger house, you can purchase more of these devices separately.
Conclusion
The Roomba Lighthouses can be set as virtual walls or lighthouses to guide your Roomba where to clean and which areas are off-limits. A Roomba lighthouse makes cleaning more efficient if you have a large home with multiple rooms.
We hope you found this article informative. Be sure to check out our other robot vacuum reviews if you're ready to ditch the Roomba Lighthouses all around your home!
Hi, I'm Christy, and I'm an electronics engineer by profession. I have taught in a university for 2 years while pursuing my master's degree in cognitive radio and worked for a company to develop wireless medical devices. Currently, I'm doing research for a doctorate degree in engineering using a wireless sensor network for smart agriculture. I've been active in our local IoT community, IoT Cebu, where I participate in conducting talks about Arduino, Raspberry Pi, and DIY home automation using Wi-Fi and ZigBee devices.
Last update on 2023-01-28 / Affiliate links / Images from Amazon Product Advertising API