Looking for a smart device to add an extra layer of security for your home? Then you should consider the smart video doorbells. Doorbird and Ring are the top competing products when it comes to smart doorbells.
Today, we'll evaluate the Doorbird vs Ring doorbells in terms of its key features. After reading this post, you should already have an idea which one is the better deal. 
Doorbird vs Ring Comparison
| Features | Doorbird | Ring |
| --- | --- | --- |
| Power source | Hardwired | Battery or hardwired |
| Saves videos through the cloud | Via a local NAS/NVR or subscription | Via subscription |
| Night vision | Yes | Yes |
| Video resolution | 720p | 720p or 1080p (Elite) |
| Battery life | N/A | 6 - 12 hours |
| Live view mode | Yes | Works only when wired |
| Opens door remotely | Yes | No |
| Two-way audio | Yes | Yes |
| Price | Check price here | Check price here |
Doorbell Must-Have Features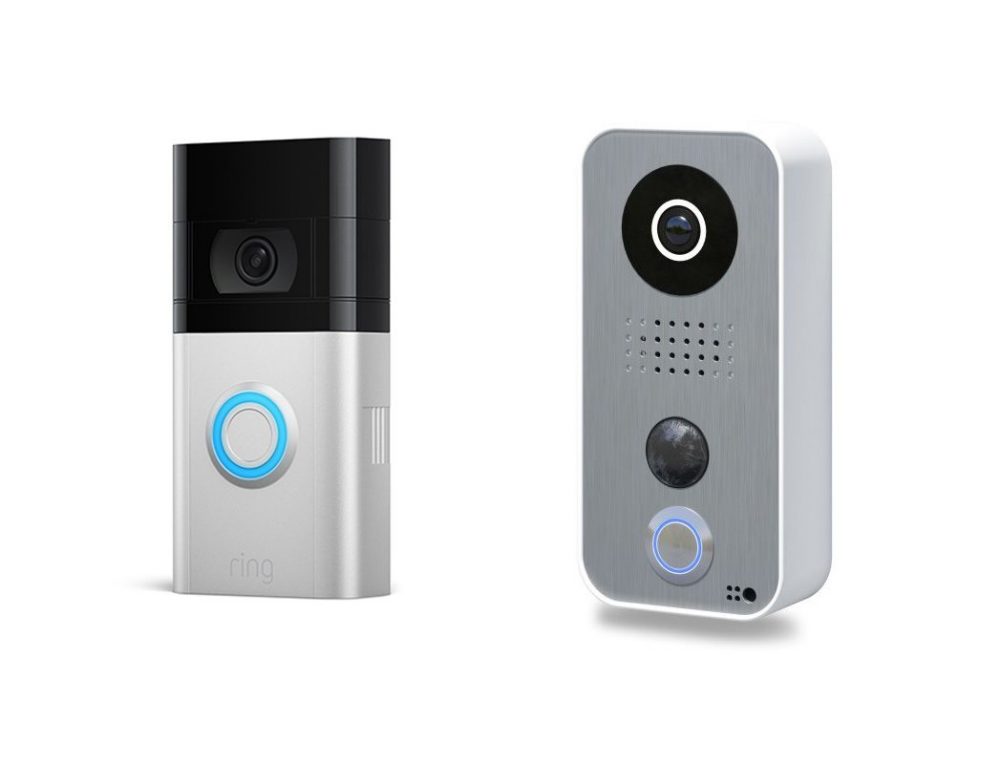 Before we jump into the Doorbird vs Ring comparison, it is best to know first the must-have features when choosing a smart doorbell. Whether you choose Doorbird or Ring, make sure that the following features are present:
Video Quality
The live video quality of your doorbell is extremely important so that you can clearly see what is going on around your home anytime. A clear footage is very helpful especially when a suspicious person is seen within the perimeter of your home.
Reliable Motion Sensor
A motion sensor allows homeowners to receive notifications whenever someone is outside your door or passing near your doorbell. This will help you know when a friend or an unwelcome visitor is present on your door (and not bugs!).
Two-Way Audio
During the old times, people will often open the door to know who's outside and even ask what the visitor wants. This can be dangerous, especially if it happens to be a person with bad intentions. Thankfully, most of the smart doorbells have two-way audio so you can speak to the person outside wherever you are.
Easy to Install
We all hate a complicated installation process - it's not only time-consuming but can also be frustrating! Make sure to choose a smart device that is easy to install, user-friendly, and comes with a clear manual and support to help you out just in case you encounter problems along the way.
Night Vision Capability
Have you ever experienced having a stranger knocked on your door during nighttime? If so, you know that opening the door to see who's outside is not a safe move. A smart doorbell with night vision capability will help you see clearly who's on the other side when it's dark. Your visitor doesn't even need to know whether you're at home or not. 
Cloud Storage
Cloud storage comes in handy if you need to store videos and motion recordings for later use. During an emergency or break-ins, stored videos help the authorities get photographic evidence. Some doorbells can offer a limited free storage or an unlimited storage of recording through a subscription. Choose wisely! Costs can really add up over time!
Operating Temperature
Doorbells can be exposed to extreme weather conditions which can affect performance. You need to make sure that your device works 24-7 to help you stay protected. So choose a smart doorbell that can withstand a wide range of temperature, especially if you live in an area that snows heavily. 
Power Supply
Smart devices today can be powered through a wire or battery. Hardwired devices are often more reliable since there's a consistent power supply. The thing is, you have to route the wirings to the nearest outlet, which can be a little inconvenient. Battery-operated devices can solve this dilemma - just make sure that you change the batteries before your device runs out of power!  And, the cold can really decrease their performance!
Price
Doorbells come in different features which could dictate how much they would cost. However, it is always best to choose quality over price. Choose the one that offers all the essential features and good quality that will serve you for a long time.
Doorbird vs Ring - Similarities

Doorbird and Ring share a lot of similar features. We've listed these key features below:
Motion Sensor
Having a motion sensor technology adds an extra layer of security to your home. The device automatically turns on to record any activities outside whenever it senses motion within its range.
Wireless communications
Both the Doorbird and Ring doorbells work with a 2.4 GHz WiFi network. This compatibility allows you to monitor your door wirelessly through your smartphone.
Night Vision
The night vision feature for both devices allow you to see who's at your door even when it's dark outside. No need to get off of your bed - you can see any suspicious activities outside your home through your smartphone.
Cloud Services
Both the Doorbird and Ring offer cloud storage services through a subscription. Unlike Ring, Doorbird has a free cloud storage option but only at a limited number of recordings. If you want the unlimited cloud storage, then getting the subscription would be a better deal. 
Zoom Feature
Need to get a closer look of what's going on outside your door? The zoom feature of both the Doorbird and Ring makes it possible. Zooming in to see more details outside your home often helps you see any suspicious activities lurking near your home.
Two-way Audio
The two-way audio feature of both devices makes it convenient for you to talk with anyone outside your door, whether it's the delivery man, a visitor, or even a potential intruder. What makes this technology great is that you don't need to go to the door to see who's outside. You don't even have to be at home to check who your visitor is.
Live-View on Demand
Do you need a direct video footage of your home from time to time? Fortunately, both smart doorbells allow you to see a live video outside of your door anytime through your phone. This feature makes it convenient for you to monitor your home even while you're away.
Doorbird vs Ring - Differences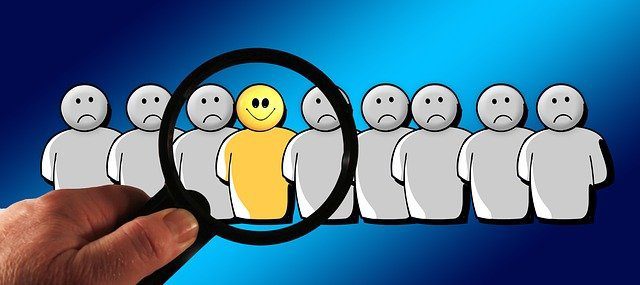 While both the Doorbird and Ring are outstanding doorbells, they do have some unique features that make them stand out. We have listed these key differences below:
Power
Having consistent power supply to your smart devices will ensure that your home is protected 24-7. Some devices can be powered through a battery while others need to be hardwired. For Doorbird, you need to wire the device to a nearest electrical outlet or power it through an ethernet cable. Hardwiring can be a little inconvenient but makes it more reliable. 
But if you prefer the battery-operated option, then Ring is your best bet. You can also connect your Ring device to an existing doorbell setup which makes it more convenient. However, Ring doesn't have the Power over Ethernet option.
Color Options
Are you finicky when it comes to color and aesthetics? Would you want your doorbell color to blend with your house decor?
The Doorbird offers two different variants and these are stainless steel and white polycarbonate finish. On the other hand, Ring offers four different colors and these are Antique Brass, Polished Brass, Satin Nickel, and Venetian Bronze.
Overall, Ring offers more options to suit your style. 
Field of View
The field of view of your camera tells how much area your device can cover. In this case, the Ring doorbell wins over Doorbird. While both devices have a horizontal view of 180, Ring offers a vertical view of 140 degrees while Doorbird has a vertical view of 90 degrees only.
Live Stream Demand
While both Doorbird and Ring offer a live stream on demand feature, each of the devices have different ways to enable this feature. With Doorbird, you can easily get a live footage of your home anytime and anywhere you are. For Ring, you need to hardwire the device first before you can enable the live stream on demand feature since this can draw a lot of power.
Cloud Storage
Both the Doorbird and Ring offer cloud storage but in different ways and rates.
Doorbird gives a free storage for up to 20 different recordings which should be enough for you to review the most recent history. But if you prefer the unlimited storage, then you can purchase the cloud storage subscription at $48 per year or the Doorbird Video Door Station. Aside from the unlimited recordings, you can also use a search filter to easily review relevant footage and have your videos stored for up to 7 days. 
On the other hand, Ring does offer a free option but it won't record a video. Instead, you will only receive alerts through your smartphone. But if you get the subscription plan, you can enjoy unlimited storage of videos and even share with your family or the law enforcement. You can choose the Basic subscription for 60 days of storage at $3 per month or the Protect Plus subscription at $10 per month. If you plan to install multiple Ring cameras, then the Protect Plus is the better option. You can also get a 24-7 monitoring service and an extended warranty period which is a better deal compared to the Basic subscription plan.
Video Resolution
Video resolution is important to get clear recordings outside your door. If you look closely at the specifications, Ring comes with a 1080p HD resolution while Doorbird only has the 720p HD. This makes Ring superior over Doorbird when it comes to the video resolution feature.
Operating Temperature
We have mentioned above that the operating temperature of your device is important to ensure that it functions 24-7, no matter what the outside weather condition is. Ring can operate between -20 to 50 degrees Celsius (-4 to 122 Fahrenheit) while Doorbird has an operating range of -20 to 40 degrees Celsius (-4 to 104 Fahrenheit). This is not a big difference but it clearly shows that Ring offers more durability compared to Doorbird.
Doorbird Pros and Cons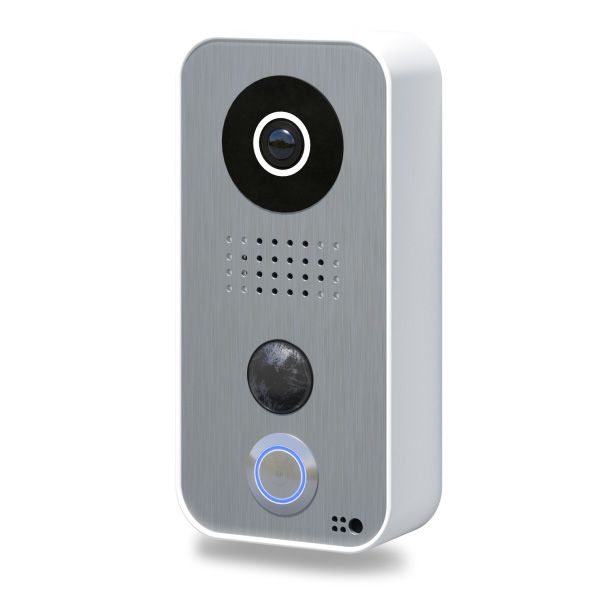 The Doorbird doorbell is a professional-grade doorbell device and considered as among the top contenders in the market today. We've summarized below some of its pros and cons to help you make a buying decision:
Pros:
Weatherproof

Offers two-way audio communication

Connects to smart locks such as Lockstate, August Locks, Chamberlain, and many others

Can be powered through the Ethernet cable (POE)

Live view on demand

Knock Knock feature - answer your door anywhere you are using your smartphone
Cons:
Device is hardwired, no battery option

More expensive than Ring

Size is larger than Ring

Installation can be more difficult
The video below shows how to install a Doorbird doorbell:
Ring Pros and Cons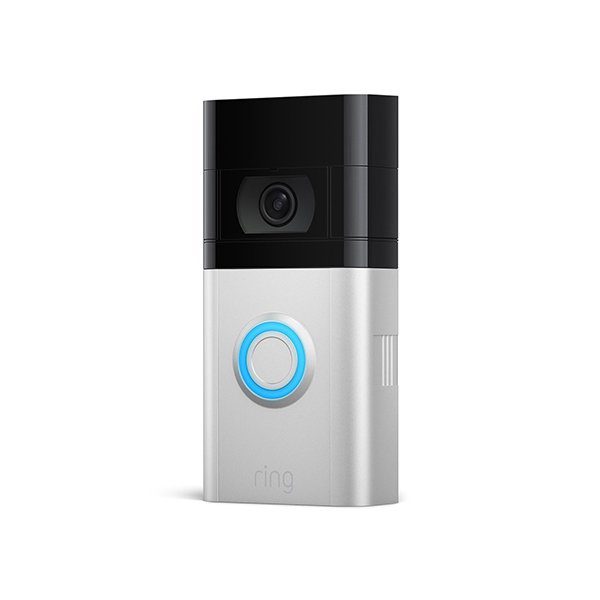 Ring is the most popular option for those who are on a budget. Let's summarize some of its pros and cons below:
Pros:
Can be powered using a battery

Offers a lifetime purchase protection

Cheaper than Doorbird

Works with IFTTT

Wider field of view at 180 degrees horizontal and 140 degrees vertical view

Offers 1080p HD video

Works with Alexa
Cons:
Need to avail a subscription plan for cloud storage

Device needs to be hardwired to enable the live on demand feature

Motion sensor can be too sensitive, sending you unnecessary alerts
Below is a short review about the Ring video doorbell:
Our Verdict
Both Doorbird and Ring are considered top-notch doorbells so it is really difficult to say which one is the best. They each have their own unique features as well as flaws. Both devices are great additions to your smart home system, but if you prefer a smaller device, battery-operated, and cheaper in cost, then the Ring doorbell is the better deal.
Have you enjoyed this review? Then do us a favor by sharing this post to your friends and family!
Hi, I'm Christy, and I'm an electronics engineer by profession. I have taught in a university for 2 years while pursuing my master's degree in cognitive radio and worked for a company to develop wireless medical devices. Currently, I'm doing research for a doctorate degree in engineering using a wireless sensor network for smart agriculture. I've been active in our local IoT community, IoT Cebu, where I participate in conducting talks about Arduino, Raspberry Pi, and DIY home automation using Wi-Fi and ZigBee devices.