Wondering whether you've left your main door unlocked on your way to the office? Yes, sometimes we have those moments where we need to consciously remember whether we've locked our front door or not. Luckily, we have smart locks today that will help you monitor your front door and lock it whenever and wherever you are. 
Smart locks are convenient because they allow you to lock or unlock your door remotely using a smartphone. They are not only elegant looking for your front door but also keep your home secured from intruders.
In this post, we will review two of the most popular smart locks in the market - Schlage Connect vs Sense - to help pick the right fit for your needs!
Must-Have Features for Smart Locks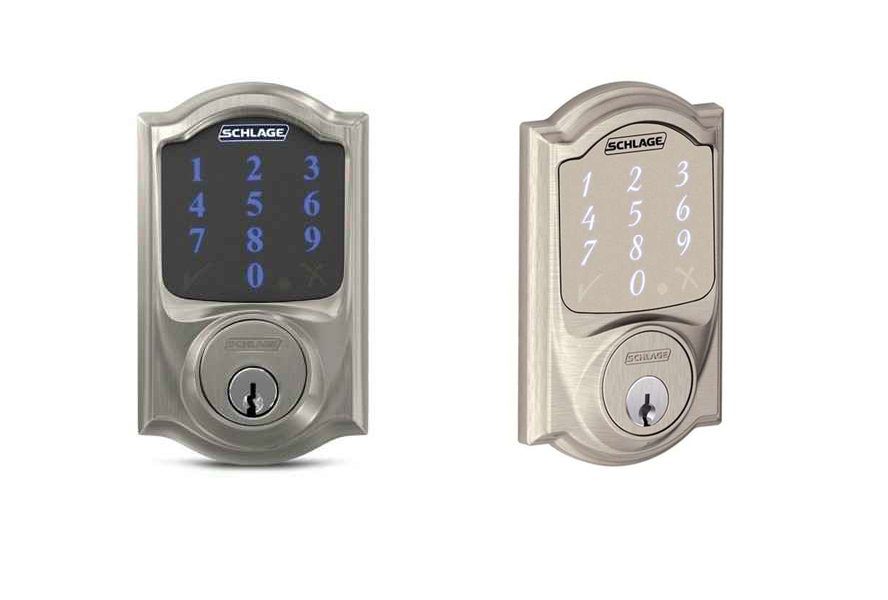 Choosing a smart lock can be overwhelming, especially for a home automation newbie. And whether we like it or not, we all have different requirements for our home's front door. Some smart locks may even have a lot of fancy features you don't even need (which only add to your costs) while there are other products that offer all the essential features at a more affordable price. So it's important to consider the must-have features of a smart lock:
Security Features
Want a lock that's easier to defeat than your current one?
Who does, right!?!
Your smart lock is more than just the convenience of remote control and monitoring via a smartphone app - it should also be robust enough against forced entry, picking, and other methods. 
And due to the interconnectivity capability with your other devices, smart locks without the proper authentication features and protocols can be at risk for hacking and other malicious activities. 
As a homeowner, it is highly recommended to choose smart locks with ANSI Grade 1 deadbolts and use proper authentication and protocol parameters to ensure that your home is protected.
Remote Connectivity
The ability of smart locks to wirelessly connect with your other devices allows you to know the current state of your lock. Have you forgotten to lock the front door again? Do you want to enable the lock even when you are not at home? All of these are possible with smart locks - you have flexible options to secure your home and notify you in real-time when needed (such as those times when you left the door unlocked and left the house).
Backup Operation
Smart locks are dependent on a WiFi connection and power source which can be a weak link to your door's security without a proper backup. Imagine going home after a long day only to find out the battery of your smart lock died. Or a burglar happens to disrupt the lock's power source and connection to the wireless receiver, then your home security is already compromised. Make sure that you choose a smart lock with long battery life, a traditional key (in case the electronics of your smart lock fails), and a backup operation when the wireless connection or power source is disrupted. 
Compatibility With Other Devices
A smart lock that can easily be integrated with other devices is beneficial to your home security (otherwise, it would make the set-up complicated). Imagine your smart lock can communicate with your other devices such as the surveillance camera or a smart doorbell, then you can easily create complex tasks to elevate your home's security. For example, turning lights on when the door is unlocked.
Electronic Keys
How do you let your other family members, visitors, or house cleaners get access to your home? For most people with traditional locks, they would provide spare keys. However, that reduces your control of the keys and compromises your home security! 
Thankfully, most smart locks today have the electronic key feature where you can generate keys and assign to family members and visitors. These keys are temporary and you can revoke anytime through a smartphone app. It is important that you consider this feature when choosing a smart lock. 
For me, it's the best reason to get a smart lock.
Smartphone App
Smartphone apps come in handy when it comes to controlling and monitoring that status of your lock. These applications provide real-time information about who accessed your door, status whether your door is locked or not, and many others. You can even monitor and receive alerts if someone tries to force open or tamper the lock so you can make fast decisions when burglars or unauthorized people are trying to enter your home. A smartphone app allows you to easily view the other devices that are connected to your smart lock and control the lock anytime and anywhere you are.
Battery Life
One important feature to consider when choosing a smart lock is how it consumes power and how long it's going to stay functional before it runs out of juice. Unlike traditional locks, smart locks rely heavily on batteries to power the electronic circuits inside. Most smart locks use protocols that allow the device to conserve power while still being able to do basic functions. You can consider smart locks that use BLE (Bluetooth Low Energy), for example, since these locks can still communicate to your other devices and do its functions while conserving the battery life.
Schlage Sense vs Connect - Differences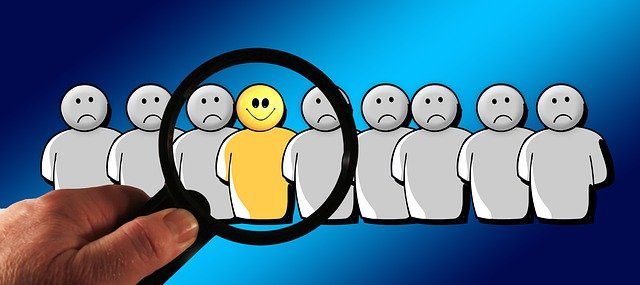 The Schlage Sense and Schlage Connect are both popular smart locks. They do have some differences which could be a big deal:
Communication Protocol
Schlage Connect works with ZigBee and Z-Wave communication protocols while Schlage Sense is Bluetooth enabled. Although both smart locks work well with a number of devices, it is clear that the Schlage Connect offers more options to connect with multiple devices. If you want to expand your home automation in the future, then the Schlage Connect is the better deal.
For many, it will depend on your existing home automation setup.
Compatibility to Other Devices
Schlage Connect doesn't work when paired with Apple devices but functions well with a variety of Z-Wave enabled devices. Schlage Sense, on the other hand, is great for users with HomeKit or Apple devices but is only limited to WiFi and Bluetooth-enabled devices. 
Voice Control
The Schlage Sense smart lock works well with
Siri
since it functions well with Apple devices. On the other hand, the Schlage Connect smart lock is compatible with
Alexa
but you need to connect it first to Z-Wave enabled smart home hubs.
Design
Schlage Sense and Connect come with slightly different designs. The Sense smart lock has two different design options while the Connect smart lock comes with only one polished design.
Remote Access
The Schlage Sense smart lock can be paired with other devices for remote access using two options. First, through a HomeKit-enabled smart home devices and second, through a WiFi network. However, Schlage Sense only has a Bluetooth option so you will need to purchase a separate WiFi adapter to connect your smart lock to the router.
On the other hand, the Schlage Connect offers a remote access feature using Z-Wave technology. This allows the smart lock to connect to multiple smart home hubs easily. You will not need a separate WiFi adapter since most smart home hubs are Z-Wave enabled.
Schlage Sense vs Connect - Similarities

There are many similar features between Schlage Sense and Connect:
Both Have Remote Access
Both smart locks can be accessed remotely using a smartphone app. You can monitor the status of your lock and control it (lock/ unlock) anywhere you are.
Both Can Assign Multiple User Codes
Both smart locks can help you generate temporary keys or codes for up to 30 different users. You also have the option to set the time when the user codes are valid. For example, you can set the code for your house cleaner to be valid only between 7 to 9 am instead of 24-7.
Both Are Easy to Install
You only need a screwdriver to easily set up the two smart locks on your door if you have the correct setup already. Both of the locks come with easy-to-follow instructions.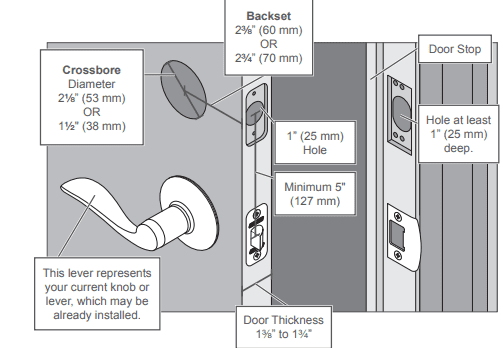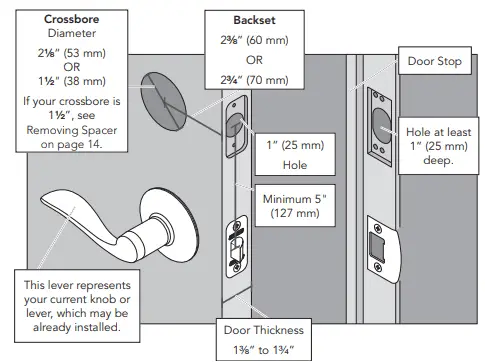 Both Have Built-in Alarms
Both smart locks have sensors that can determine activities like forced entry and tampering. You will receive alarm notifications when such events occur.
Both Comes With Manual Key Options
Both smart locks are built with key cylinders so that you have the option to manually open the door with a key.
Both Have Low Battery Alarm
Both smart locks depend on battery power. Before these devices run out of power, you will receive notifications so that you can take action right away and replace the batteries.
Both Offer Limited Lifetime Warranty
Both the Schlage Sense and Connect offer lifetime warranties. This ensures that you don't only get high-quality smart locks but also a good value of your money.
Schlage Sense vs Connect - the Pros and Cons
Here's the summary of how the Schlage Sense and Connect stack up:
Schlage Connect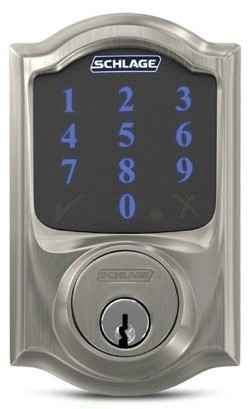 Pros:
Touchscreen is fingerprint-resistant

Compatible with ZigBee and Z-Wave devices

Auto lock feature 

Comes with automated home security feature

Supports voice control Alexa

Certified ANSI Grade 1, the highest grade for residential security
Cons:
Not compatible with Siri voice control and Apple devices

Requires a third-party hub to connect with other devices

Expensive

Relies on a smart home hub for remote access
Schlage Sense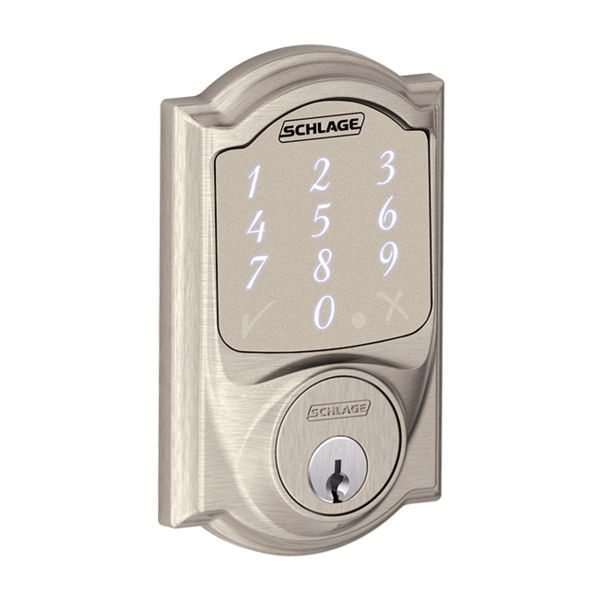 Pros:
Comes with three different ways to unlock your door

Comes with support for Homekit Voice Control

ANSI Grade 1 certified

Finger-resistant touch screen display

Compatible with Apple devices

Auto-lock feature
Cons:
Needs WiFi adaptor for remote access 

Limited on Bluetooth connectivity

Slightly expensive
Overall Review
Schlage Sense
Schlage Sense smart lock is better for users who exclusively use Apple HomeKit devices. The smart lock mainly uses Bluetooth technology to connect with other Apple devices and even command Siri to lock/unlock the door anytime you want. However, you can't use Schlage Sense with other Z-Wave enabled devices. You can also separately purchase a WiFi adapter if you want to use the smart lock with Google Assistant and Amazon.
The Schlage sense has been available for 5 years but it already has proven to be a quality smart lock.
Schlage Connect
Overall, the Schlage Connect smart lock offers more flexibility since it works with wider compatibility such as Alexa, Wink, Ring, Google Assistant, SmarthThings, and Nexia. Since it is Z-Wave and ZigBee enabled, you can easily integrate and expand your home automation system without a lot of compatibility issues.
The Schlage Connect is about 10 years old now. This means that the brand has gone through several improvements on its hardware/ software and has stood the test of time.
Our Key Takeaways
In this post, we have reviewed two of the most popular and trustworthy smart lock brands today - the Schlage Sense and Connect. If you like the exclusivity of your devices and loyal to Apple devices, then the Schlage Sense is for you. However, if you prefer to expand your home automation system in the future without a lot of compatibility issues, then the Schlage Connect is the right lock for you.
Do you find this review helpful? Let your friends and family know as well by sharing this post! 
Hi, I'm Christy, and I'm an electronics engineer by profession. I have taught in a university for 2 years while pursuing my master's degree in cognitive radio and worked for a company to develop wireless medical devices. Currently, I'm doing research for a doctorate degree in engineering using a wireless sensor network for smart agriculture. I've been active in our local IoT community, IoT Cebu, where I participate in conducting talks about Arduino, Raspberry Pi, and DIY home automation using Wi-Fi and ZigBee devices.