As a pet-lover who has furry companions at home, you may find it difficult to leave the house for a few days, or even just hours, without someone looking after your pets.
Why not set up home automation for your pets so that they are taken care of even when you can't be there?
In this article, I'll share some smart home ideas that I have in mind and also some that I already have installed. So stay tuned.
I'll cover automating:
AUTOMATIC FEEDER
Usually, your pet dogs or cats eat three times a day just like we, humans, do. As much as possible, you want to feed them during the times you eat your meals too. But when time comes that you have to go out of town for several days, it can take a lot of time and money to hire a pet sitter. A quick and easy solution is to buy an off-the-shelf dog feeder that comes in a passive gravity-fed type or a mechanized type. The problem with the former is that it will always dispense food to the bowl which may lead to overfeeding or attract rodents.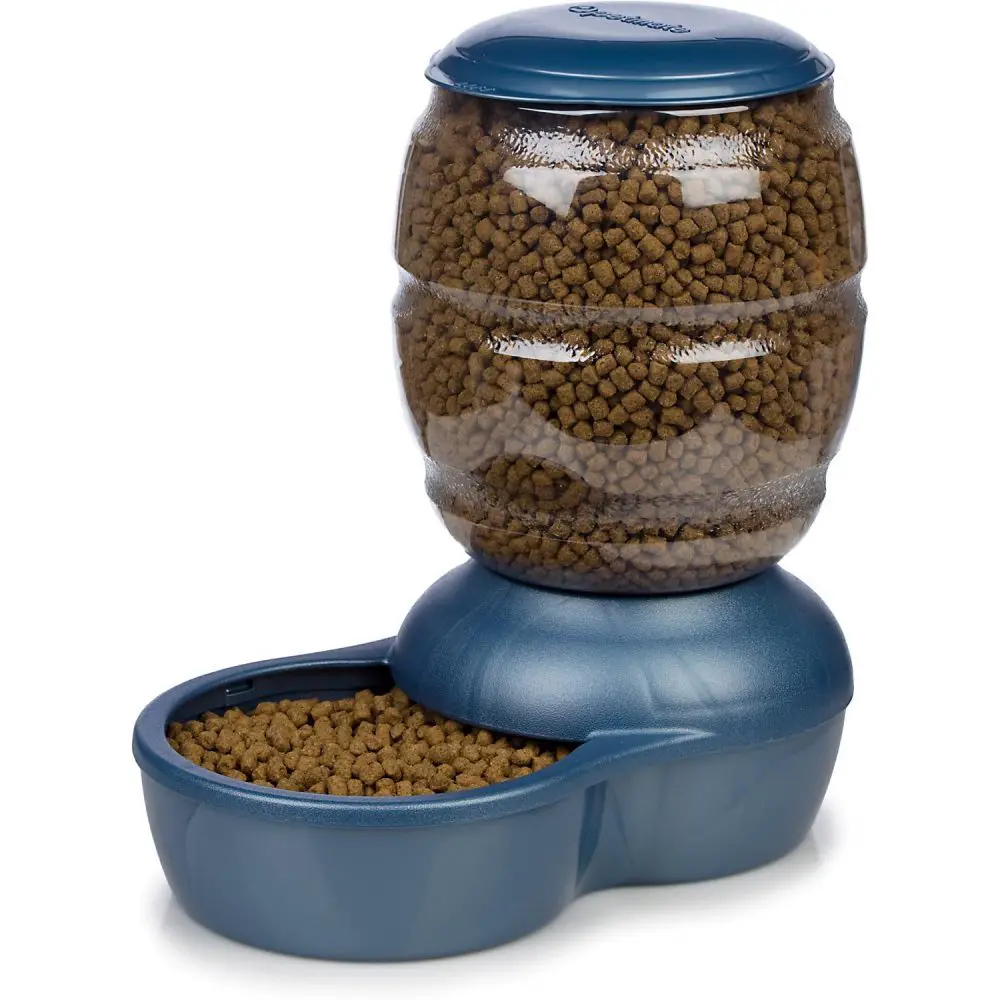 Thankfully, there are options that give you control on scheduling and feeding quantity too, like the Aspen Pet Lebistro Programmable Food Dispenser below.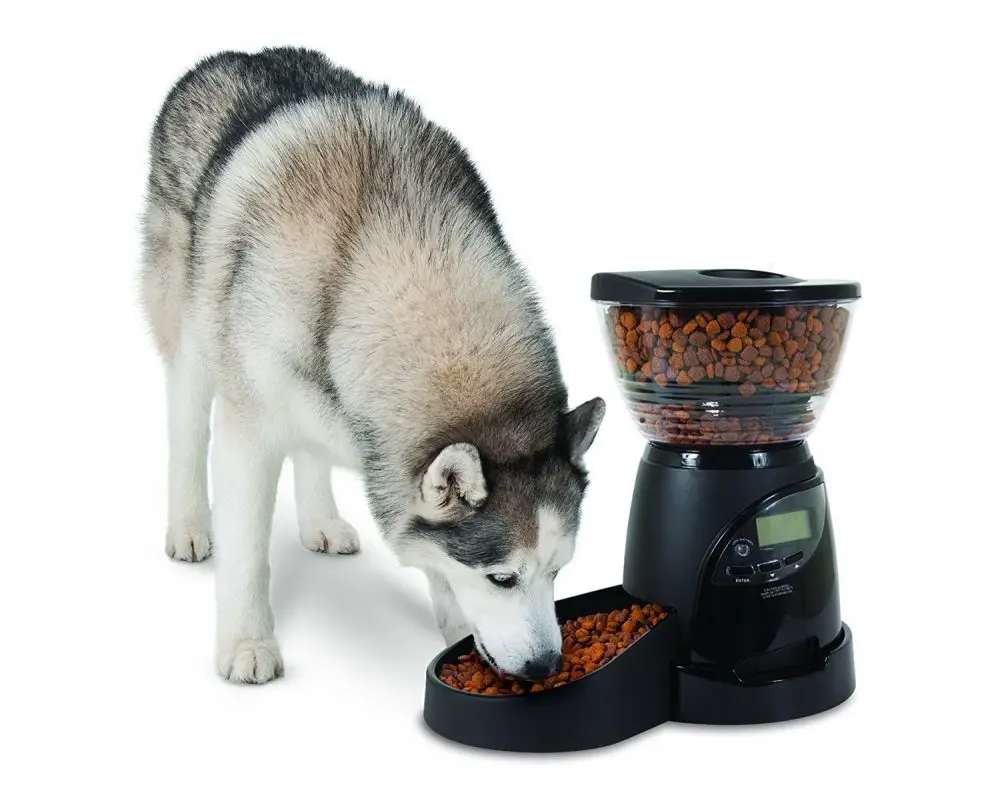 Of course, you can also DIY to include specific features of your needs. Shown below is my offline (not connected to the internet) automatic fish feeder for my aquaponics system. It's a simple Arduino-powered project that includes a 3D-printed feed container with DC motor, a motor driver module, and a real-time clock and calendar module used for scheduling the feeding sequence.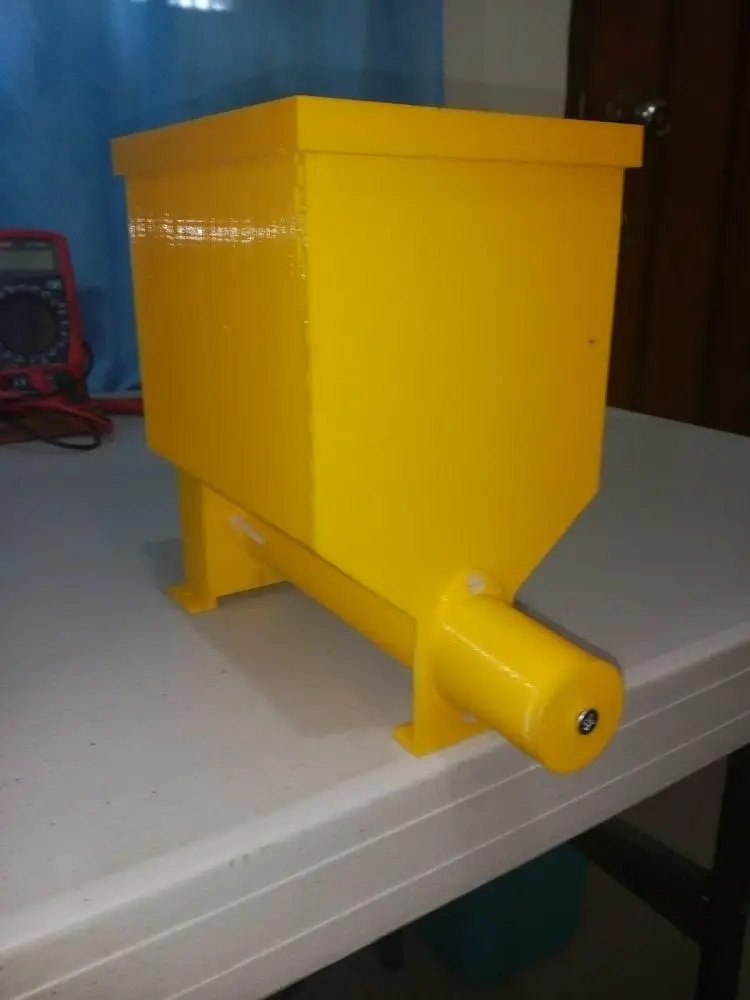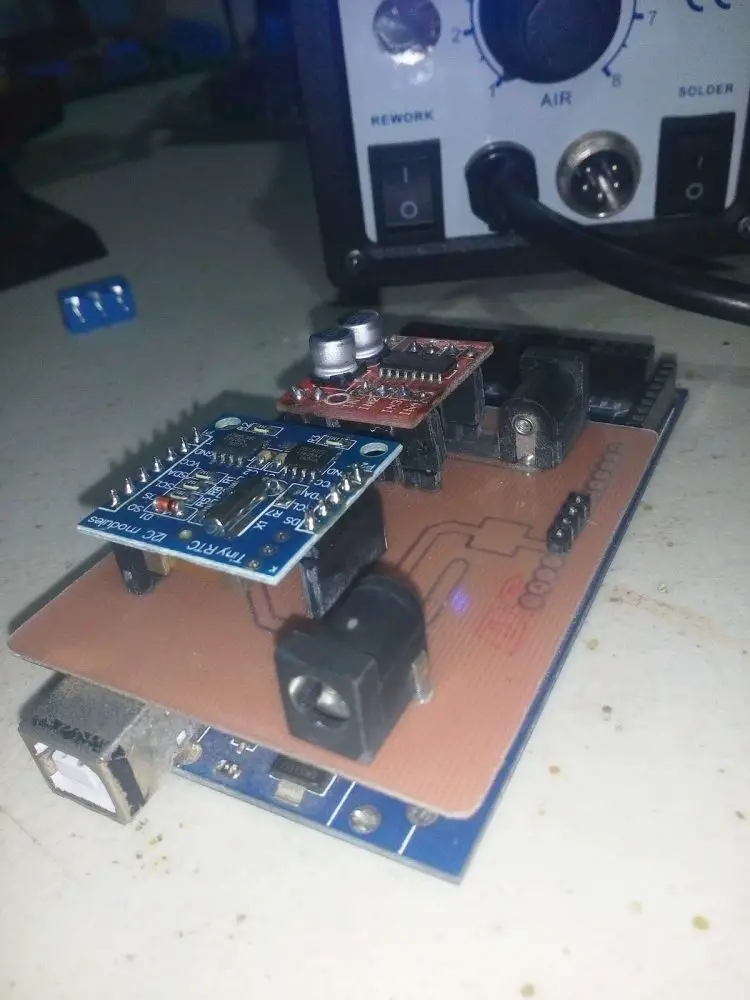 To avoid it from spilling, you can add a weighing sensor to stop it from dispensing when there is still food left or you can also view it from a cheap Wi-Fi security camera.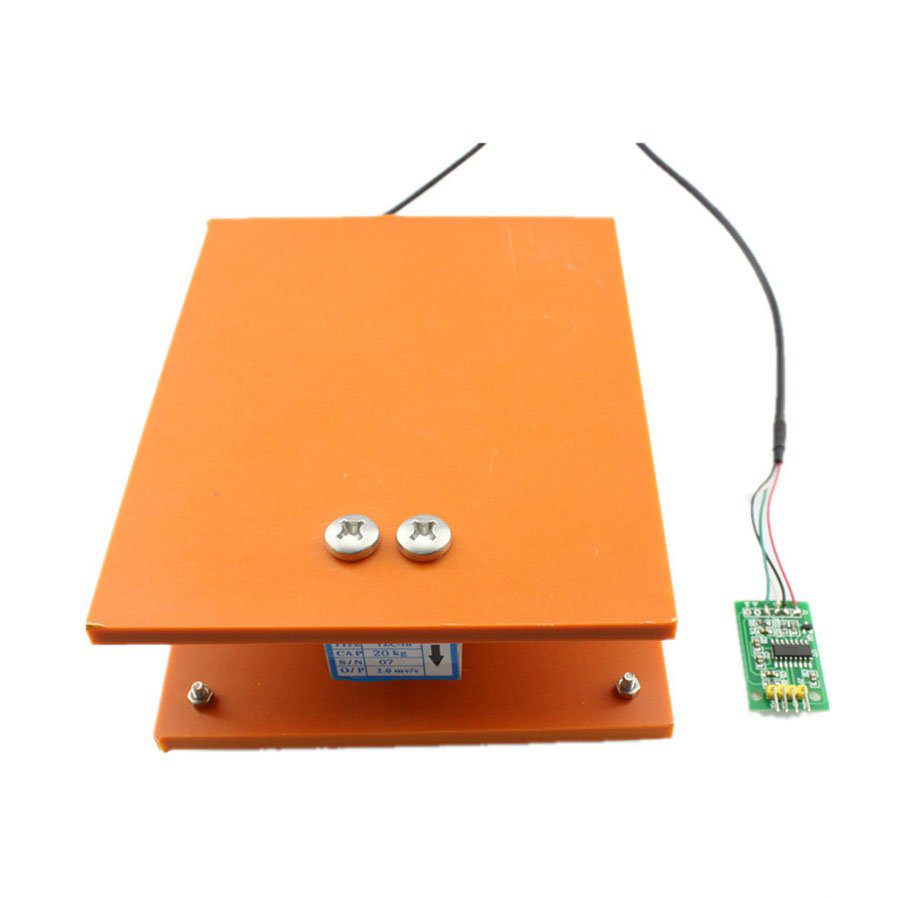 Your pet dog or cat may not be used to the feeder at first. If you're really feeling ambitious, you can add a speaker and a  voice recording so that it will recognize that it's feeding time.
An upgrade that I'm currently working on is making it IoT-ready so that it could easily be managed with a mobile app, anywhere in the world. For example, you can integrate a relay module, or even a smart switch, to your SmartThings API to control the feeder from a smartphone.
But if you want something on-the-go, there are smart pet feeders like the HONEYGUARDIAN HG S25 Automatic Smart Pet Feeder. It's a smart, reliable, automatic feeder which is designed for feeding on time and controlled by an app.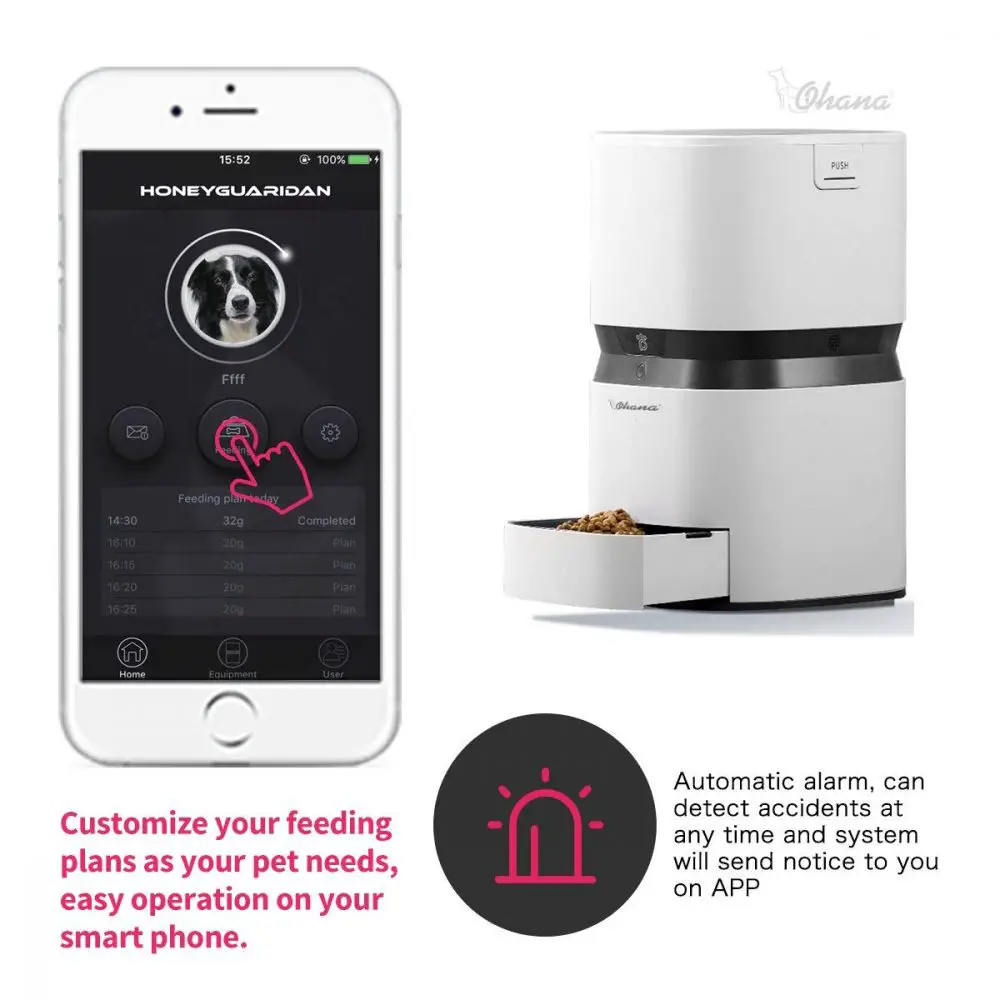 AUTOMATIC WATER DISPENSER
Just like the dog feeder, you can also just buy automatic water dispensers for pets on Amazon or at your local pet store. But where's the fun if you don't DIY, right? With our best friend, Arduino, you can use a water level sensor and a submersible pump to automate filling your pet's bowl.
Check out this video with a detailed guide that you can easily follow.
AUTOMATIC NIGHT LAMP
You can configure your lights to automatically switch on at night to help your pets navigate to their spot, feeding area, or to where they could do their personal business. You can do this by having a smart switch with a built-in motion sensor or you could also DIY with an Arduino, light sensor, or motion sensor.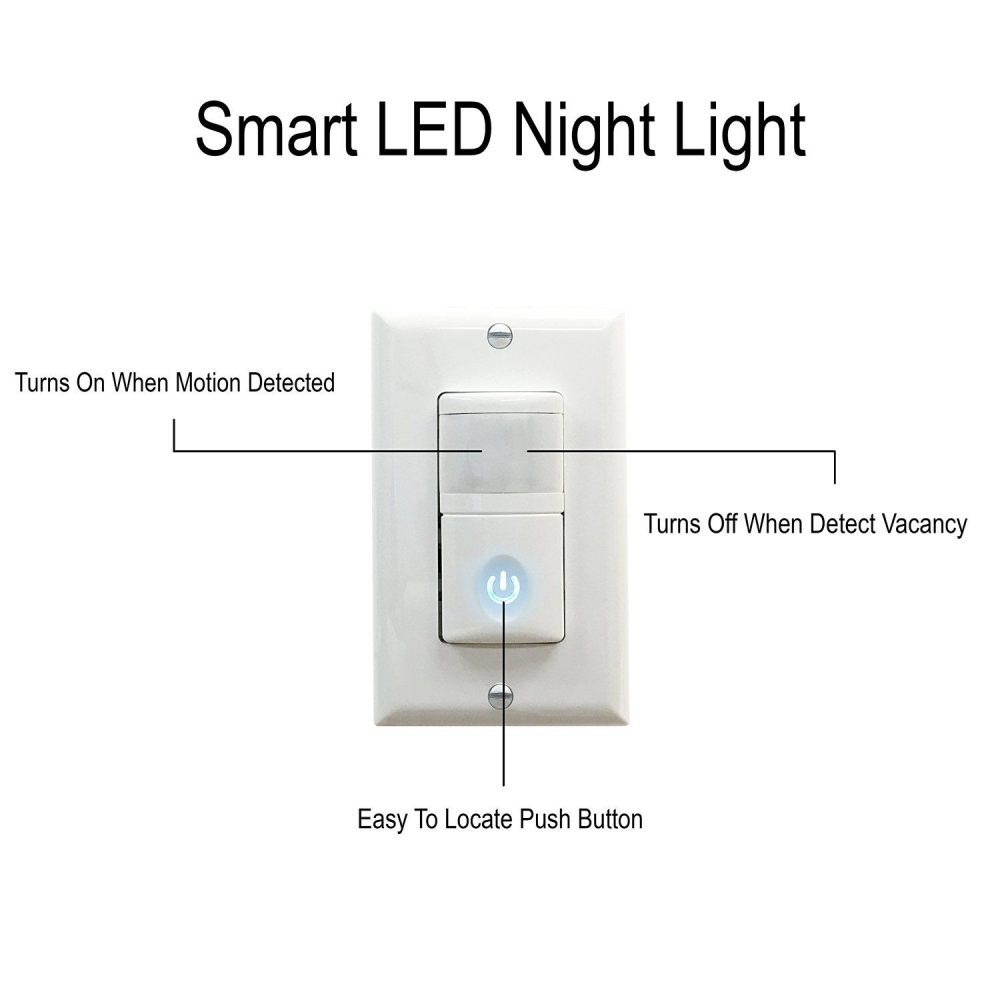 Who said you can't talk to pets? Believe it or not, they long to hear your voice while you're gone. Here are some that you could try out:
You can set up an Echo Show, another security camera with microphone and speaker, or a specialized pet monitor to the spot where your dog usually hangs out. When you get notifications that your dog is in front of the Echo Show, you can talk or video chat with them live. Now, ask them who's a good boy.

If you can't spend time to chat with them though, you can set up a voice recording with your Sonos system that you can play on schedules so that they won't feel lonely.

You could even set up geofencing around your work location, so that an automation is triggered to play a recording for them telling them when you're on your way home.
Check out these other ideas for taking care of your pets while you're at work too!
References
Hi, I'm Christy, and I'm an electronics engineer by profession. I have taught in a university for 2 years while pursuing my master's degree in cognitive radio and worked for a company to develop wireless medical devices. Currently, I'm doing research for a doctorate degree in engineering using a wireless sensor network for smart agriculture. I've been active in our local IoT community, IoT Cebu, where I participate in conducting talks about Arduino, Raspberry Pi, and DIY home automation using Wi-Fi and ZigBee devices.