Like the idea of automation your lights but don't want to spring for a smart hub along with switches and bulbs?
Well, that could be a thing of the past if Bluetooth LE takes hold.
I'll fill you in on the brand new GE Bluetooth light switch, so you can decide if it's right for your home.
The Bottom Line
Product
:
GE Bluetooth Smart Switch
Price
: $40
Rating
: /5
Reviewed by:
Jody
on
---
The GE Bluetooth Light Switch On Paper
To fill in those without the background, Bluetooth LE (Low Energy) is the new kid on the block when it comes to home automation protocols. It's designed to be low power like Z-Wave and Zigbee, but the advantage comes in the widespread adoption of Bluetooth in smart phones.
Why does it matter?
You can have a smart home without a hub![/x_custom_headline]
Sounds pretty sexy doesn't it?
No extra electronics sitting around taking up space and ports on your router.
No slow or unreliable intermediary between your phone and your smart devices.
Coming in at $40, the new GE Bluetooth smart switch (P/N 13869) coupled with the Avi-On app look pretty good on paper.  Avi-On makes the software and the Bluetooth modules and then partners with GE and Jasco to brand and make the switches.  Since I've had good luck in the review of GE/Jasco's switches when I used one to create a smart garage door opener, I had a feeling I'd like this one too if the software was problem-free.
And, the in-wall switch is just the latest product of a growing family of Bluetooth devices with plug-in switches for indoor and outdoor use.
With any of them and the Avi-On app, you'll be able to
Schedule your lights (or fans, appliances, space heaters, etc.) on or off with sunrise and sunset or at specific times
Set which days you want schedules to apply to
Set timers to turn devices on, off, or flash when the timer expires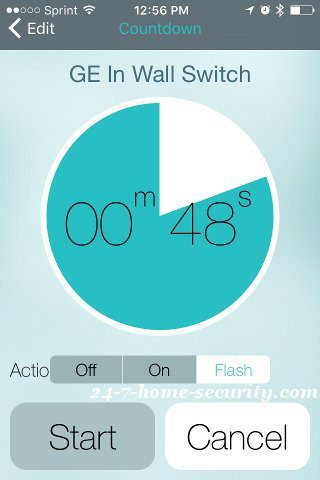 You can have up to 7 schedules for each devices (which seems like a lot unless you're trying to do something different every day to fool burglars).  Unfortunately, the ability to add offsets to sunrise and sunset like we showed you in the Wink hub review isn't built into this app yet.
As far as uses for the last one, imagine flashing the lights in the man cave when it's time to take something out of the oven.  Sorry, new the ladies out there can't stop thinking about their man cooking :).
First Impressions
OK, enough about what it could be and let's talk about hard facts.
Out of the box, you get the Bluetooth smart switch, an extra neutral wire to tie into your existing wiring, and an optional off-white plate to match your existing setup. As expected with a big brand like GE, you get an intimidating looking set of instructions (at least until you figure out most of it is in other languages . . . no cutesy startup instructions with cartoons here) that you'll promptly ignore if you've ever installed a switch before.
Past the initial unboxing, the install goes like the wind.
Just:
Turn off the breaker
Unhook the existing switch
Connect line, load, and neutral to the indicated terminals on the switch.
Turn the breaker back on
Launch and sign into the Avi-On app to discover and add your new Bluetooth light switch!
How's the Avi-On App?
From there, set up in the app was flawless and the control are pretty intuitive to add schedules and set times. The app is simple and therefore easy to pick up. I had all of my usual automation set up in under 5 minutes. And, that included explaining things to my 3 year old. It's just that easy.
But, there are a couple of noteworthy limitations:
Since rules are stored on the device, you only get to save up to 7 schedules
There's no ability to control the switch or change rules away from your home
The second can be comforting from a security perspective, since there's limited exposure to external hackers. Away from home, you'll get something like this:
But the downside is that you may forget to enable your random lighting schedule before you leave on vacation, and there are no second chances.
At least, that's true until Avi-On puts together a small hub to bridge the WiFi-Bluetooth LE gap which is reportedly on the way.
What's the Range of Bluetooth LE?
One question that I had since this was my first time playing with a Bluetooth LE device, was how good was the range going to be compared to Z-wave and Zigbee networks. On paper, the documentation promises 100 feet, but of course, that's usually only in ideal conditions. So, you never really know.
Fortunately, I have to say I was pleasantly surprised. I had to go to the far corner of the house opposite of the switch to get the connection to drop. And, I think that had more to do with having 3 walls and a large air return duct between myself and the switch.
Plus, I only ordered 1 switch to try out. So, the Bluetooth mesh network formed with multiple switches would build on and improve the range and reliability as you add more devices.
A mesh network is like the old bucket brigade: each device (person in the line) passes messages (buckets of water) down the line to the targeted device. Only instead of a single line, multiple lines extend out from each device, forming a web to relay messages with many possible paths in case of failure.Me
Is Bluetooth LE Reliable?
If you have any experience with other smart hubs or just have a distrust of electronics in general, you may be wondering how reliable the GE Bluetooth smart switch is. After all, automation isn't much of a feature if you're always troubleshooting problems.
After playing with the switch for a couple of weeks now, I've had no issues with it or the Avi-On app. It's been a really solid performer for me.
In fact, if I were only interested in adding some time based lighting, this would be the path I would take.
Final Recommendation
If you're thinking you want to keep things simple and start with smart lighting without the headaches of setting up a smart hub, then the Avi-On / GE Bluetooth light switch may be perfect for you. It will get you up and running, gives you quick control over your lights, the ability to set schedules so you never have to worry about lights after dusk again, and to make your home look occupied even when you're away.
There are some advantages over other home automation systems:
schedules are stored locally and don't require the internet to execute
no hub as an intermediary to lose connection or stop working
connect straight from your phone to the switch with less delay
But, you won't get entry and motion sensors to outfit a complete DIY security system at this point.  On the other hand, this is a quick way to get a dose of home lighting automation with a low cost of entry and little hassle.
That's the only reason that I held back that final half-star, giving the GE Bluetooth switch 4.5/5.
Interested in other Bluetooth products that don't require a hub?  Don't miss these smart lights options:
If you already have a hub, check out these other reviews
Aeotec Smart Switch
GE Z-Wave Outlet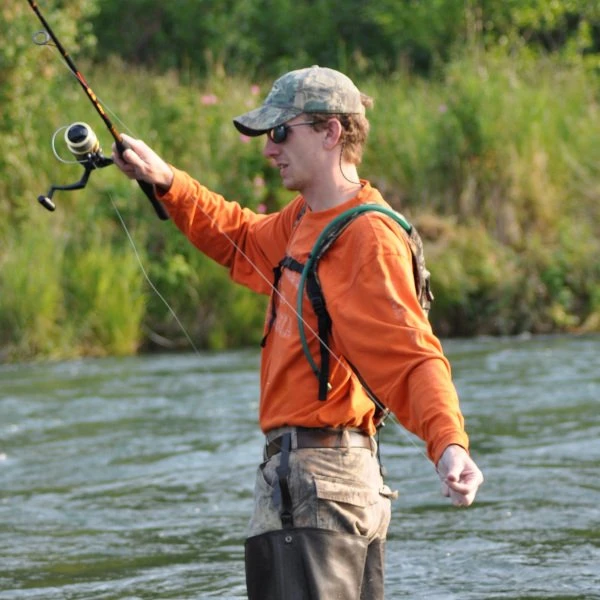 Hi, I'm Jody. I graduated with honors with a Masters of Science in Computer Engineering and have over 15 years of experience working as an engineer with electronics products. I'm a lifelong learner and tinkerer and enjoy automating things around the house so I can solve bigger problems than getting out of bed to check if the garage door is closed . . . like too little sleep!