Like the idea of lights coming on for you when you enter a dark room?
Not sold on hubs and apps to make it happen?
Turns out, you don't need them anyway! Check out these motion sensor outlets for under $20 and a few ideas to inspire you.
Motion Sensor Outlet Options
I was scrounging for a cheap way to automate a light when I came across these beauties. I had seen the Belkin kit with a motion sensor and outlet, but these blow it ($80) and smart switches out of the water on price.
Of course, you can't integrate multiple lights in separate rooms or set up schedules in software to deter burglars (an effective technique according to my research). But, they do their one job well and cheaply.
We'll get into what that job can be in a quick minute, but first let's take a look at your options (links take you to Amazon and support our site or your charity, but buy wherever suits you!).
Nice, huh?
Granted, the two at the bottom are getting a little high, but they still aren't even close to adding a motion sensor and a smart outlet to your house! And, the extra plugs in the light strip and speaker in the Heath Zenith add to its utility.
And for things like lighting up a closet when you open the door, $15 for a motion sensor outlet that you can use with a lamp, radio, or whatever you can dream up sounds pretty good.
Speaking of which, let's talk about how to use them.
Ideas for Your Motion Activated Outlets
Motion sensitive outlets to control lights and appliances have definite advantages over something powered full-time:
energy savings AKA cost savings
they get your (or a burglar's) attention
hands-free operation
So, how can we put those to use?
Extra lighting in a utility closet, basement, or garage
Turning on a radio when your toddler wonders out of his room at night
Turning a lamp on when your pet walks around the room to make it look like you're home when you're not
A driveway alert or automatic doorbell using a light or a radio
Lighting dark stairways
Put the sensor under your desk to turn on your desk light
Turn on a portable fan or heater in a room you frequent
Plug in a blender to scare your cats off of the kitchen counter when you aren't looking
You get the idea!  Your imagination is the limit.  Why not pick up a couple for you and give out some as Christmas presents?
Let us know what you plan on using them for in the comments. Don't have any good ideas? I've got you covered with a list of the coolest home automations you can find.
Please share this, thanks!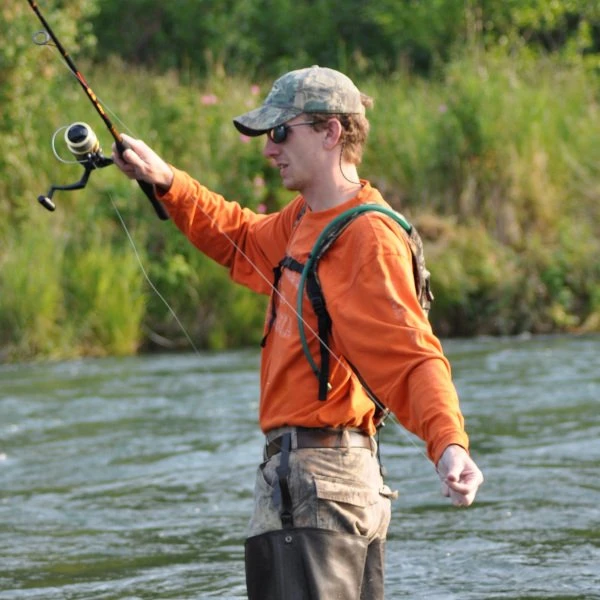 Hi, I'm Jody. I graduated with honors with a Masters of Science in Computer Engineering and have over 15 years of experience working as an engineer with electronics products. I'm a lifelong learner and tinkerer and enjoy automating things around the house so I can solve bigger problems than getting out of bed to check if the garage door is closed . . . like too little sleep!