Martial arts are great, not just for self-defense, but also for overall physical fitness. However, not all types of martial arts are suitable for everyone. If you are a woman looking for a self-defense lesson, then we've picked the martial arts women repeatedly say are ideal for girls.
Why girls should learn self-defense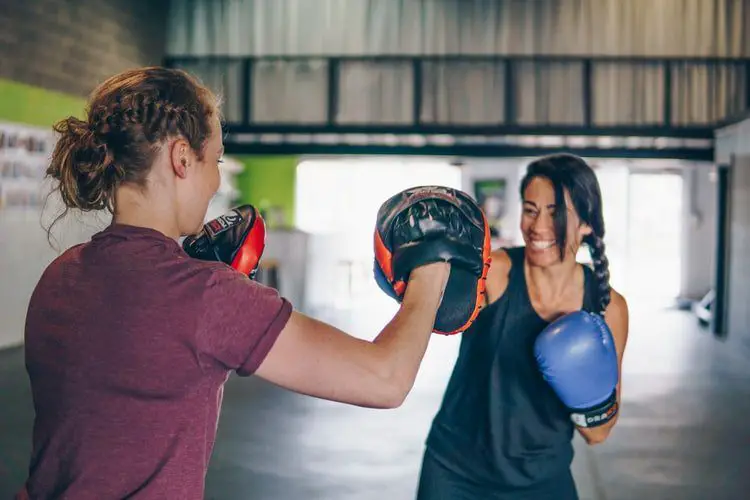 The principle of self defense to stay safe is timeless. The big difference today is that we're surrounded by technology that helps us protect ourselves and loved ones from danger. For example, you have smartphones and sensors in your home that would alert and warn authorities in case of break-ins. There are also smart safes to help you access your weapons easily when needed.
Today's self-defense is not just learning to physically protect yourself - it also includes mental and emotional preparedness. Fortunately, a lot of self-defense classes for girls target all of these areas to truly help you defend yourself and avoid dangerous confrontations when possible.
Here are the three most important reasons why, I believe, women should learn self-defense:
Learn Self Discipline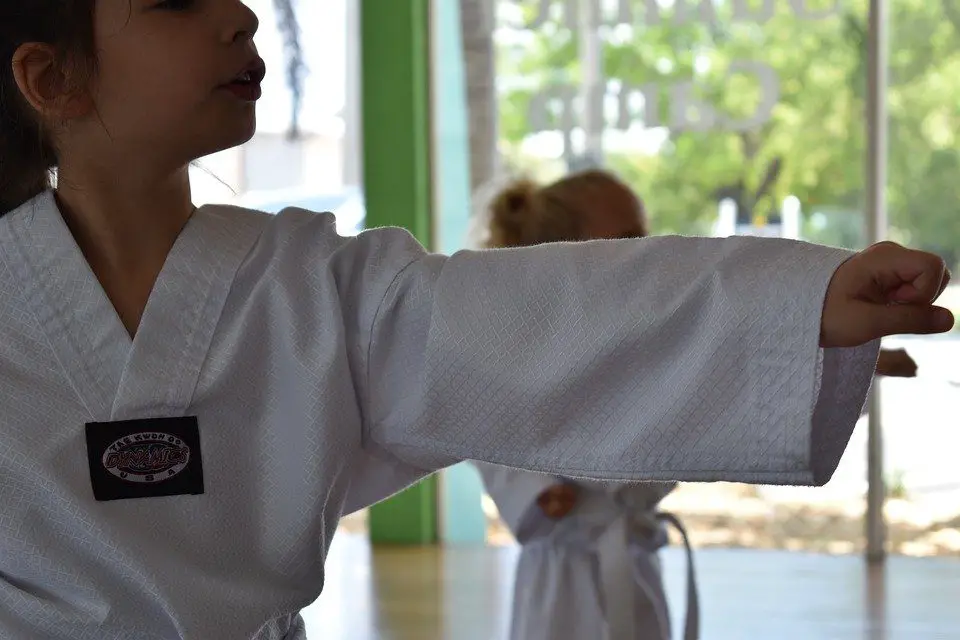 Self-discipline teaches you to be calm and how to respond to stressful situations. Martial arts help women how to control their breathing, stay alert, and make the correct decisions instead of reacting immediately. Remember, impulsive decisions can put your life into danger while staying calm at all times will help you make the right move.
Learn How to Protect Yourself and Your Loved Ones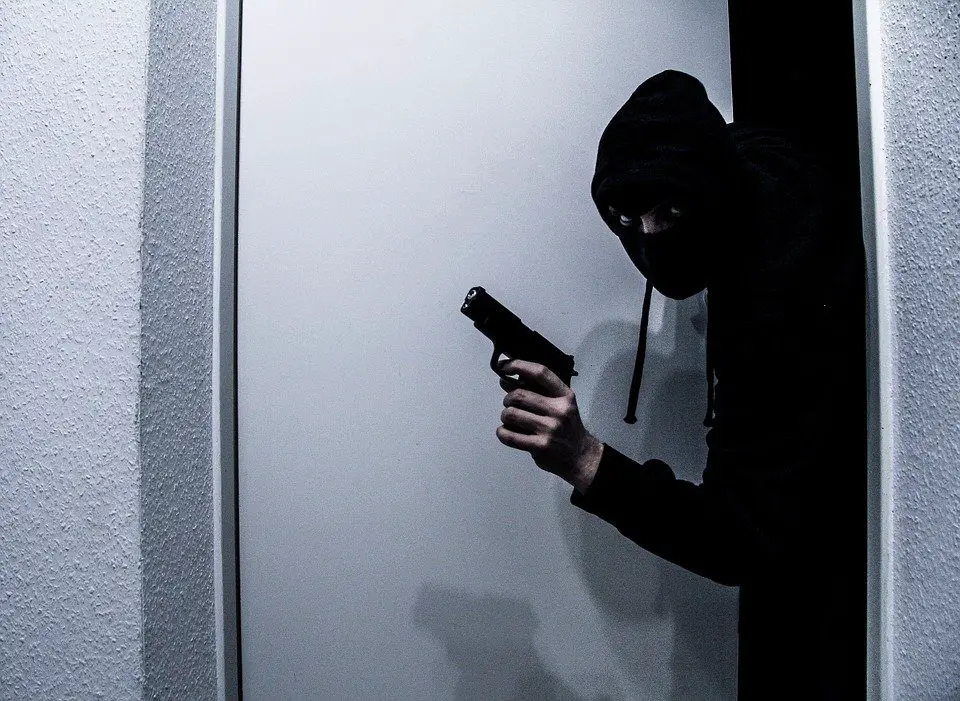 We have heard all over the news about women being sexually assaulted or harassed, robbed, or raped. It is not surprising because people often think that women are weak and vulnerable. In fact, according to the Bureau of Justice Statistics, girls starting at the age of 12 experience 552,000 victimizations. Most of the attackers are men because they are generally stronger than women. 
Fortunately, with the right martial arts and discipline, you don't need physical strength to take down your opponent.  You can use their own size against them. You can even learn how to disarm the attacker with the right moves. And, martial arts teach you the correct discipline and techniques to avoid dangerous confrontations in the first place. 
But when the situation calls you to fight to save your life and your loved ones, you are prepared.
Build Self-Confidence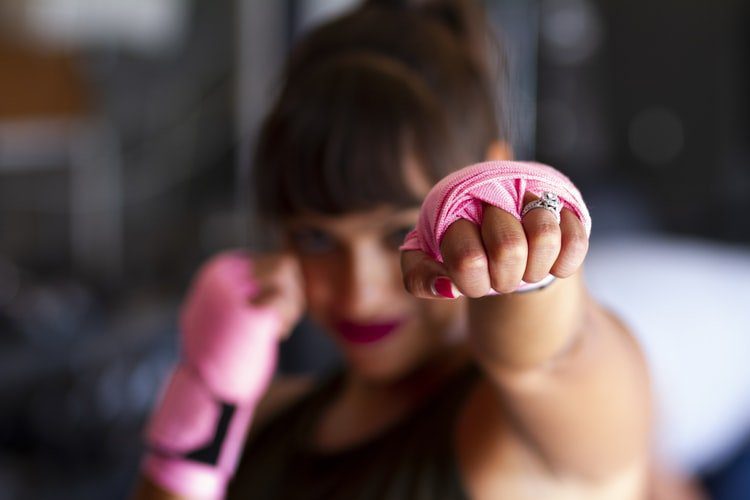 Martial arts also help women to become physically strong enough to defend themselves and their loved ones which, in return, helps build self-confidence. Instead of being physically weak as perceived by society, you can learn the skills, correct form, and technique to successfully defend yourself in any situation. 
Our 5 best self-defense classes for girls
Brazilian Jiu-Jitsu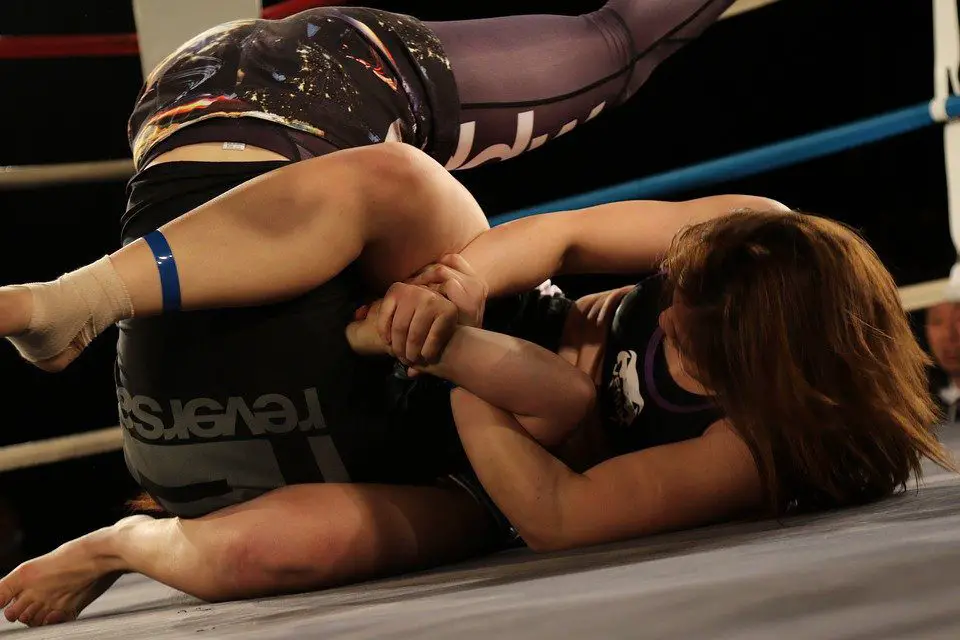 Brazilian Jiu-Jitsu is a form of martial art that focuses on grappling as well as ground fighting. This technique focuses on teaching you how to control your opponent and force him to submit through locks or chokes. The great thing about Brazilian Jiu-Jitsu is that it teaches women how to defend themselves from larger and stronger opponents. You also don't need to be as large and strong as your attacker to practice this self-defense. Generally, practitioners of any size and age can learn Brazilian Jiu-Jitsu and apply it in real-life. 
Muay Thai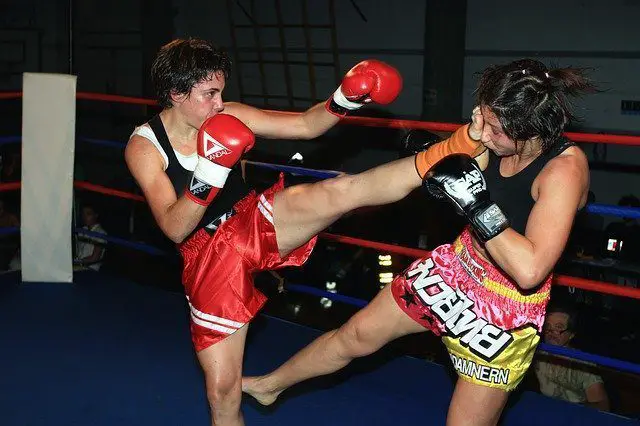 Muay Thai is a form of martial art that uses the knees, elbows, and fist to inflict damage to your attacker, hence it is known as the art of eight limbs. Unlike other forms of self-defense, Muay Thai is more popular for standup fighting and effective striking that can be practical in real-life. This martial art is also good for building self-confidence as well as self-discipline to help you control your emotions and feelings. So if you want to learn practical self-defense that toughens your mind and spirit (at the same time giving you a good workout), then Muay Thai is a great option.
Krav Maga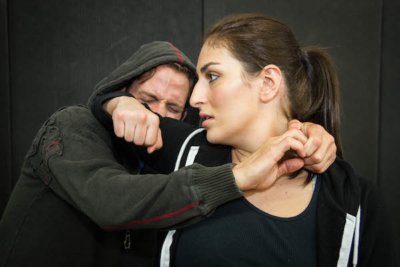 Krav Maga is another form of practical martial arts that focuses on your attacker's weakest body areas to gain an advantage. This martial art teaches you consistent and tactical thinking to effectively subdue your aggressor. The self-defense will emphasize basic movements such as how to form a proper fist, neutralize a strike, escape a choke or bear hug, and strike the weakest points of your attacker. Since Krav Maga is simple and practical, you can learn this technique in a shorter period of time. It doesn't also require you to be larger or stronger. In fact, any age, size, and gender can learn and use Krav Maga for self-defense.
Mixed Martial Arts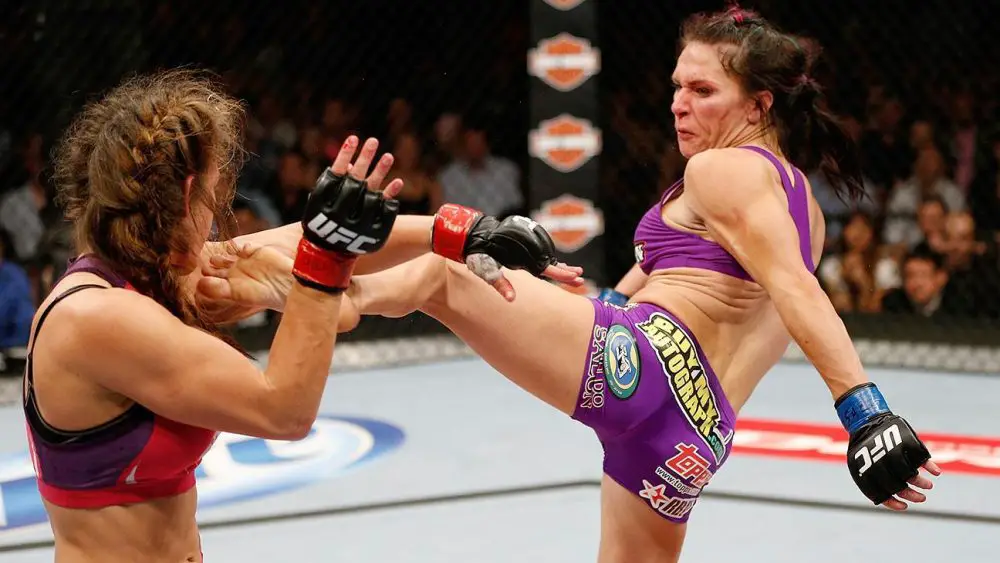 MMA or mixed martial arts has become more popular because of female UFC fighters. However, MMA is not just a combat sport - it's also an effective self-defense that anyone can learn and use. MMA is the perfect self-defense for women of all sizes, ages, and fitness levels. Unlike other forms of martial arts, MMA is a mixture of boxing, kicks, wrestling, judo, and grappling so you can knock down an attacker who can be bigger and stronger. And apart from the physical defense techniques, you also learn to build confidence, strength, and effectively fight when the situation calls.
Concealed Carry Classes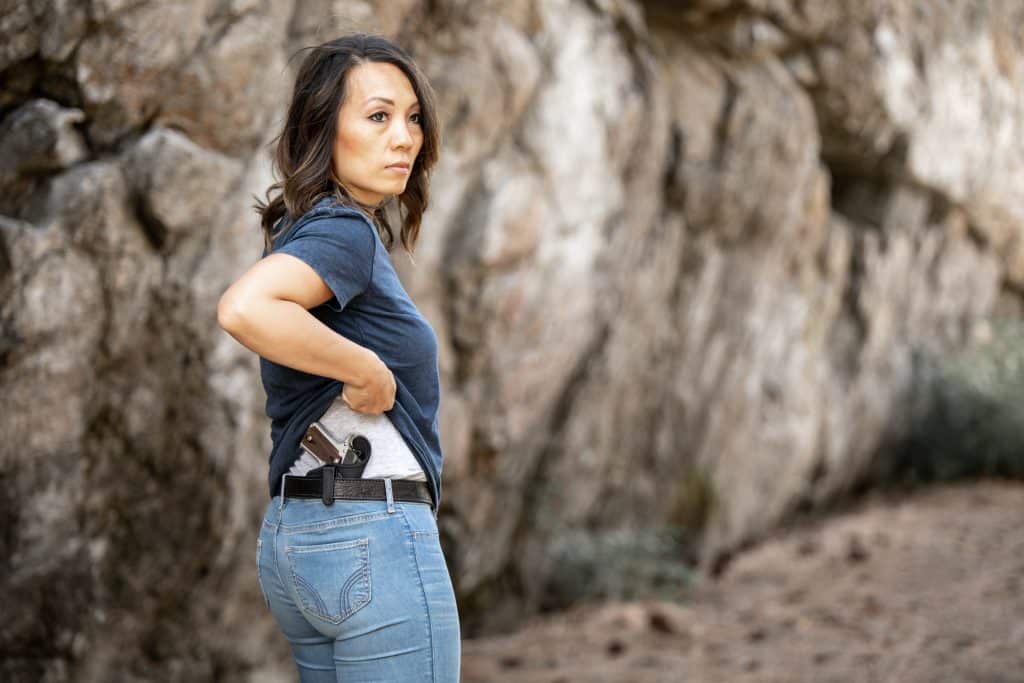 Being able to carry a weapon wherever you are increases your chances of being able to protect yourself in any situation. Joining a concealed carry class helps you how to draw your gun, reload, hit the target, and troubleshoot when your weapon seems to be not working. However, it is important that you are also knowledgeable about the laws in your state where you are residing. You should know your rights as well as your responsibilities in defending yourself and your loved ones.
In addition to classes, and are a few universal self-defense tips that apply across the board to stay out of trouble.
Self-defense tips that every woman should know
Learning how to protect yourself doesn't mean you have to be paranoid. However, the world we live in is full of chaos and you'll never know when to expect an attack on your way home. Learning how to protect yourself makes you more confident and calm wherever you are.
Of course, you also need to learn a few tips to avoid putting yourself in a dangerous situation. Even if you know martial arts, never take chances! Here are the tips you should know to keep yourself away from harm:
Never travel alone
We've heard on the news stories of women who were last seen attending an event, traveled in an unfamiliar city, or left work to go home but then went missing the next day or got assaulted. The reality is that the bad guys often like the easiest target, and that's when you're alone. On the other hand, being with someone, especially when you are in an unfamiliar place or going home late at night from a party, will make an attacker think twice.
Understand body language
Your body language can tell a lot whether you are an easy target or not. If you walk alone looking timid, quiet, and slouching, you might send signals to a potential attacker that you are an easy target. Powerful-looking women who have the right posture, walk with the head up, create eye contact with people she talks to, and are looking fit and alert will discourage bad actors.
Trust your instinct
Have you ever experienced being in a situation where you feel that something's not right? When you feel uneasy (even if you can't exactly point out what is wrong), that is your gut telling you that it senses danger. Oftentimes, our guts are right. Trusting our guts should not make us paranoid but help us stay alert and avoid situations that make us feel uncomfortable.
Don't let your guard down
Wherever you are, don't let your guard down. Whether you go alone or you're in a group, always scan your surroundings - your front, your sides, your back. Do you see a car or motorcycle on your rear-view mirror that seems like following you as you drive home? Or a person that seems like following you or constantly showing up near the front of your house (but doesn't belong to your neighborhood)? Being aware makes you ready, alert, and safe.
Be smart and fast
If you think you are in a situation where your attacker wants you to be, don't wait for him to make the first move. Attack first as fast and violently as you can to get the advantage on your side. Again, trust your guts. 
Wrapping It Up
Women can be vulnerable to crimes when not equipped with the right knowledge, discipline, and self-defense skills. In this post, we have summarized some of the best yet practical self-defense classes for girls which we believe will not only help fight the bad guys but also build confidence and strength.
Are you looking for self-defense classes for women? We hope you've found this post helpful. If you have other suggestions, kindly add them in the comments section below. Don't forget to share this with your female friends and loved ones!
Hi, I'm Christy, and I'm an electronics engineer by profession. I have taught in a university for 2 years while pursuing my master's degree in cognitive radio and worked for a company to develop wireless medical devices. Currently, I'm doing research for a doctorate degree in engineering using a wireless sensor network for smart agriculture. I've been active in our local IoT community, IoT Cebu, where I participate in conducting talks about Arduino, Raspberry Pi, and DIY home automation using Wi-Fi and ZigBee devices.