Robot vacuum cleaners are quickly being adapted in many homes. Gone are the days when you have to spend hours cleaning the entire house by yourself. These innovative devices are a boon to help you maintain your home while you focus on other important things. But with so many robot vacuum cleaners available in the market, choosing the right one to fit your needs can be tricky.
This review is designed to help you take a glance and compare the two most popular robot vacuum cleaners today - ILIFE vs Roomba. We will take a look at their capabilities and performance so you will know which is the right one for your home!
Robot Vacuum Cleaner Must-Have Features
Robot vacuums are taking the market by storm. With so many options, choosing the right one, especially for a novice, can be overwhelming. Before you start window shopping for robot vacuums, it is important to know first the criteria that truly matters. Knowing this will help you save time and money because comparing different models knowingly will help you determine which robot you want for your home.
We have listed below the important features when choosing a robot vacuum cleaner:
Cleaning Performance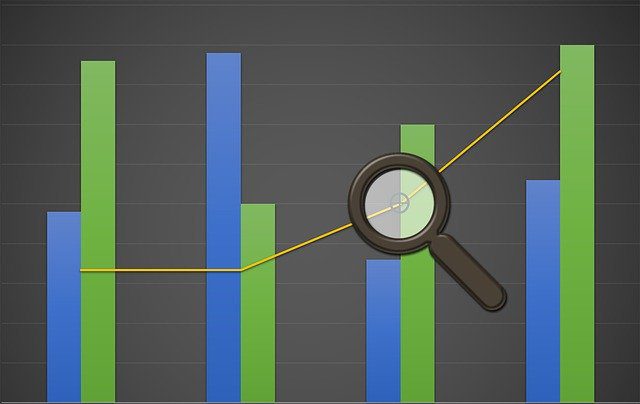 Most robot vacuums are designed to work well with different floor types such as wood, tile, and carpet. However, not all robot cleaners are made equal. Even the most expensive robot can be a waste of your money if it doesn't do its job well. 
Battery Life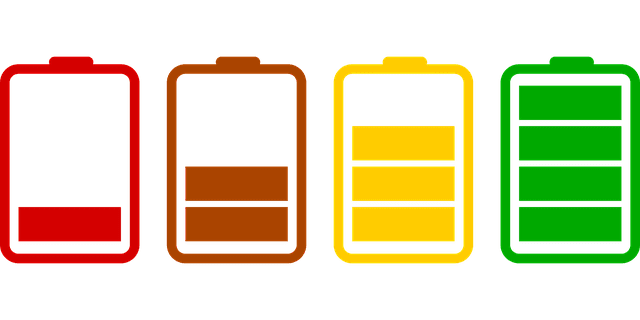 Some robot vacuum cleaners have longer battery life while the others have shorter battery life. Most robot cleaners can last up to 60 minutes in one cycle and this should be enough for an average size home. But if your house is larger and you want your robot to clean in one go, then you should consider a robot cleaner with a longer battery life. 
Scheduling Feature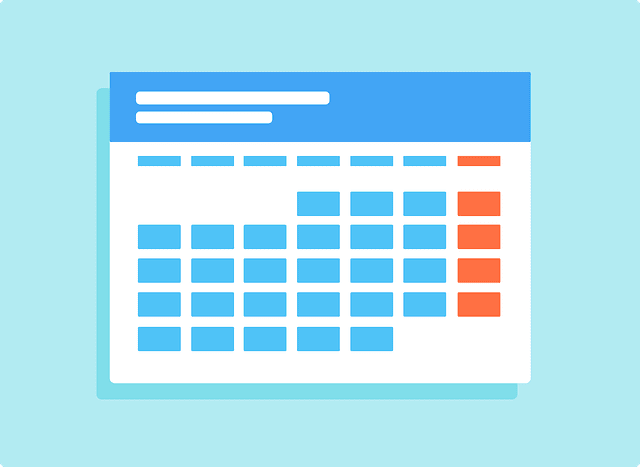 Smart devices these days usually come with a smartphone app so that you can easily monitor and control whenever and wherever you are. Robot vacuum cleaners are no exemption. Scheduling is one of the helpful features you can do through the robot app. With your hectic schedule, you don't have to worry whether you go home with a messy floor since everything will be done automatically by the robot. You can set it to clean when you're away and stop cleaning when you're back home.
Maintenance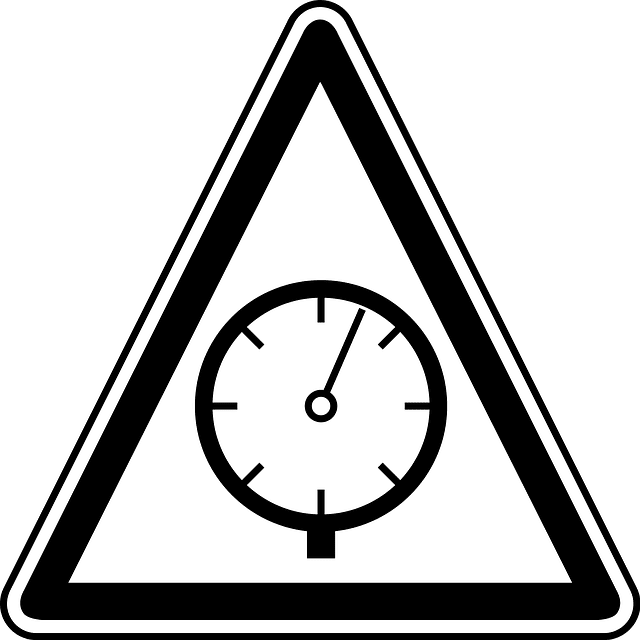 Maintenance of your robot vacuum clear should be easy and inexpensive. How many times do you need to replace the filters and brush? Are the replacement parts easy to find? Remember that you need to do some replacements when needed to keep your robot work optimally and last for a very long time.
Optional Accessories
Some robots come with virtual barriers while others need one to be purchased separately. Other models even come with replacement parts so that you don't need to buy one when you need to replace some parts. If you want convenience, then you should go for a robot that already comes with accessories (but might cost you more money).
Warranty
You get the best value of your money when a device comes with warranty. Some robot vacuums have up to a year of limited warranty while others might offer money back warranty. Choose the option that fits your budget.
iLife vs Roomba - the Similarities
Spot Cleaning Method
Both the ILIFE and Roomba offer spot cleaning which concentrates on cleaning only a few diameters. The Roomba 600 series and up have this capability while only the later models of ILIFE offer such cleaning mode.
Remote Control Option
Being able to control your robot remotely is a convenient feature to manage your robot's tasks anywhere you are. You can use this feature both on ILIFE and Roomba. 
The Roomba 880 and 770 offer a remote control while the 900 series provide a smartphone app so you can easily control your robot at the tip of your fingers.
However, the ILIFE robot doesn't come with a smartphone app but only a remote control option to control your robot.
Scheduling
Both the ILIFE and Roomba robots offer scheduling features so you can set your robot when and what time to clean. Simply go to the settings, set the time you want the robot to clean, and it will start cleaning on that time repeatedly everyday unless you stop or change the schedule.
Cleans Any Floor Type
Both the ILIFE and Roomba work well on any floor types such as carpet, wood and tile. However, their performance on the different floor types varies (which will be tackled on the difference section below).
Spot Cleaning Method
Both the ILIFE and Roomba offer spot cleaning which concentrates on cleaning only a few diameters. The Roomba 600 series and up have this capability while only the later models of ILIFE offer such cleaning mode.
Automatic Docking and Recharging
Your robot cleaner is there to help you manage the mess in your living room, bedroom, or kitchen with minimal supervision. This also means being able to dock itself automatically without you monitoring and picking your robot when it runs out of power. Thankfully, both the ILIFE and Roomba offer this feature. When the battery goes low, both robots automatically return to their charging station and go back to work when it's full again.
HEPA Filters
HEPA (high-efficiency particulate air) filters help trap harmful particles such as pollen, dust mites, and pet dander. If you have family members that have allergies, then this feature is very beneficial. 
Both the high-end versions of ILIFE and Roomba have HEPA filters to help you clear the air while keeping your floor mess-free.
iLife vs Roomba - the Differences
Smartphone App
Having a smartphone app is a convenient way to control and monitor the whereabouts of your robot. With just your finger tip, you can set cleaning schedules, control the robot to your liking, and monitor where your robot is currently cleaning. As long as your device is connected to the internet, you can do all of these tasks wherever you are.
Unlike the ILIFE robot, the latest models of Roombas come with a smartphone app you can download for free (older versions can only be controlled with a remote control).
ILIFE, on the other hand, doesn't come with a smartphone app. You will need to set everything and control the robot using a traditional remote control. 
Mopping and Vacuuming Feature
As mentioned above, both ILIFE and Roomba work well on vacuuming different floor types. However, ILIFE offers a hybrid version where you can do both vacuuming and wet mopping which the Roomba lacks (if you want the robot mop feature, you can separately purchase another version of iRobots which is the Braava).
Sensors
While both robots have built-in sensors to avoid collisions and walls, only the Roomba offers a more advanced technology to allow the robot to map your home and detect stairs (to avoid it from falling). Roomba's sensors also allow the robot to switch to a different cleaning mode when it passes from one floor type to another.
Cleaning Report
The cleaning report feature allows you to track and see which areas your robot has cleaned. You can view the cleaning coverage and the areas where the robot focused on cleaning. This technology is very useful if you want to track whether your robot has cleaned every inch of your floor or not.
Only the high-end versions of Roomba have this capability (Clean Map Reports) while the ILIFE robots do not have this feature.
We all want to purchase a robot cleaner to make our lives easier at home. With that, robot vacuums with a smart navigation technology could be more convenient to guide your robot and do its cleaning tasks more efficiently.
High-end versions of Roomba boasts the iAdapt navigation technology wherein it uses its built-in sensors to avoid your robot from bumping into your furniture and walls as well as falling down from the stairs. Not only does it guide your robot but also the technology helps it clean more efficiently by automatically switching to different modes of cleaning as it passes through different floor types.
Unfortunately, the budget-friendly ILIFE doesn't have this smart navigation feature. Instead, the robot works based on a pre-set mode and will not switch to different cleaning modes while it works. It can only clean based on a specific map you've set and control it (where it should go) through a remote control. 
Battery Life
When it comes to battery life, ILIFE wins over Roomba. ILIFE can run between 70 to 150 minutes while Roomba can last 60 to 120 minutes. On top of the shorter battery life, it would take the Roomba robot more time to finish its task compared to ILIFE. This shouldn't be a big deal since the Roomba robot can automatically dock itself when it needs charging. However, if you prefer a robot that can clean everything in one go (especially if you have a bigger house), then battery life could be a big deal for you.
Price
When it comes to pricing point, ILIFE is obviously the winner. Most ILIFE robots are priced between $100 to $400. This pricing is fair enough since you're only getting the basic features.
On the other hand, Roombas are quite expensive, with its cheapest model at $300. Higher end robots are usually above $600. If you have the budget and love the advanced features of this robot, then the price is worth it.
iLife vs Roomba Detailed Review
ILIFE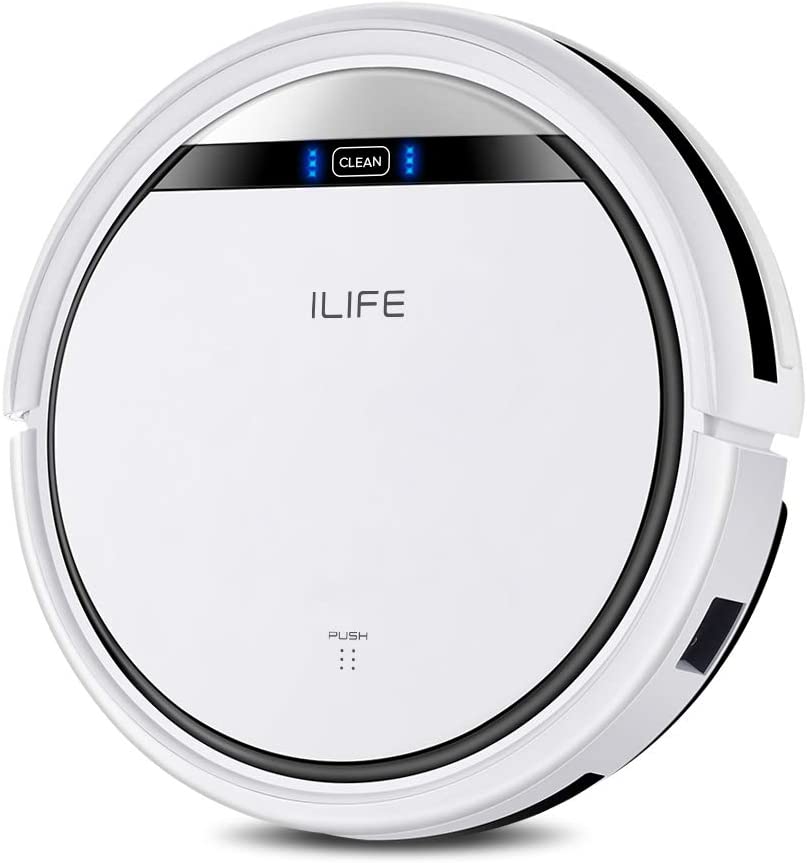 Overall, ILIFE is the go-to option if you want a budget-friendly robot that has all the basic features you'll need for a robot vacuum cleaner. It even comes with a wet mopping option, making it more flexible when it comes to maintaining your floor. However, the mopping feature may not be good enough when cleaning stains and stubborn dirt (you may need to follow this up with a traditional mop). The mop mode does add a final touch if you want a clean and shiny floor.
Unlike the Roomba, ILIFE is also smaller and lighter. The circular-shaped robot comes with an LED display to help you know the status of your robot. It is also available in different colors such as grey, gold, and pink.
When it comes to the performance, ILIFE works well with all types of floor. The robot has powerful central brushes that can pick dirt especially on wood and tiles. However, it may not be as good as Roomba, especially on the carpet. 
Roomba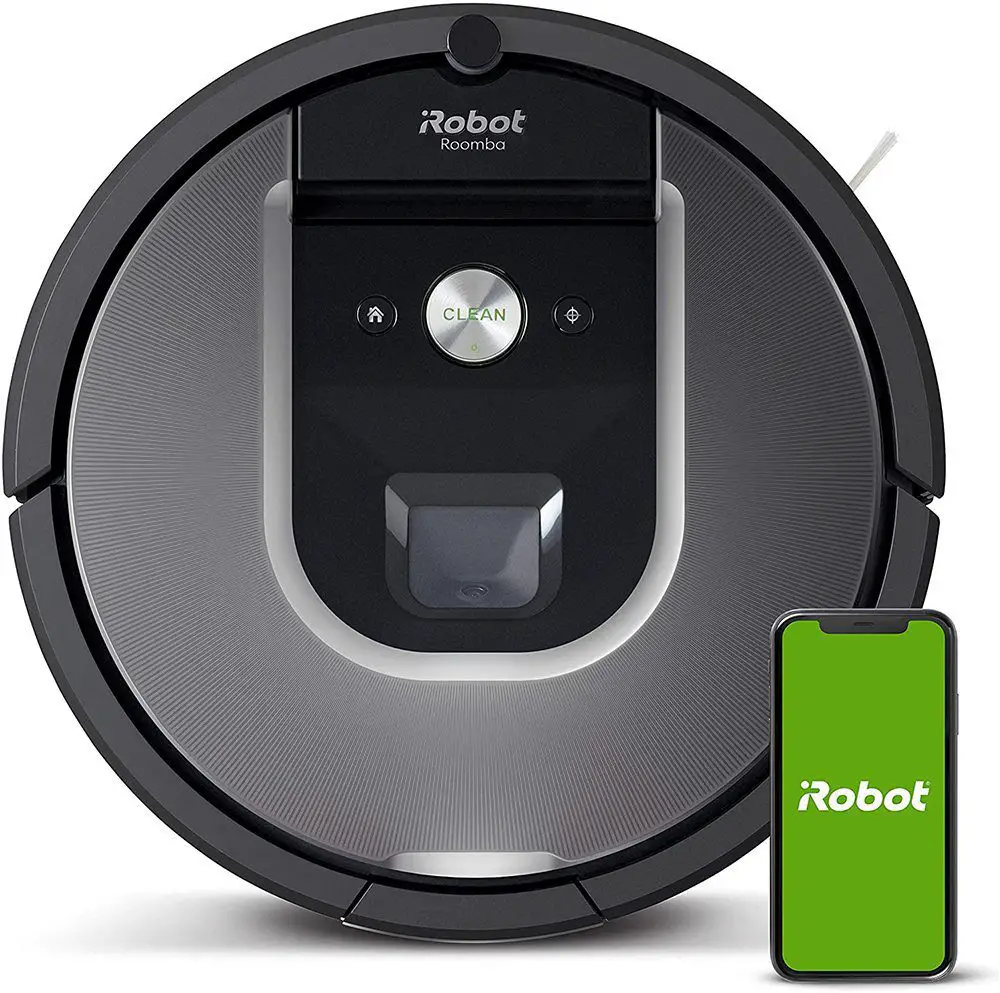 If you are willing to invest more money on a robot vacuum cleaner, then Roomba could be your best option. Aside from the basic features, Roomba robots (especially the high-end versions) have advanced features that make it smarter compared to ILIFE.
Roomba boasts its iAdapt technology that can smartly navigate your house as it efficiently cleans every inch of your floor. Its advanced sensors help keep the robot from falling the stairs and crashing on nearby furniture or walls, thus protecting your robot from damage and being stuck on furniture.
Roomba is also superior when it comes to cleaning the carpet because of its AeroVac vacuuming technology. Its vacuum is 5 times more powerful than its counterpart which makes it more efficient in removing dirt, debris, and hair from your carpet.
ILife vs Roomba - the Pros and Cons
In summary, here are the pros and cons of ILIFE and Roomba to finally help you decide which one is the better deal:
Roomba
Pros:
Automatic charging

High end versions come with a smartphone app

Smart navigation system based on iAdapt technology

Smart sensors automatically switch cleaning modes as it goes through different floor types

AeroVac technology has 5 times powerful suction, making it more efficient in cleaning especially carpets
Cons:
Expensive

Shorter battery life

Longer cleaning cycles

More noisy compared to ILIFE
ILIFE
Pros:
Long battery life up to 150 minutes

Comes with wet mopping feature

Offers spot cleaning feature

Slimmer and lighter weight

14 dB less noisier compared to Roomba
Cons:
No automatic docking feature - you need to manually charge your robot

No full bin indicator

Doesn't come with an app

Doesn't switch cleaning modes automatically
Our Key Takeaways
Robot vacuum cleaners help you maintain your home on top of your hectic schedule. However, with so many brands available in the market, choosing the right one can be tricky.
Here, we have reviewed two of the most popular robot vacuum cleaners in the market today which we believe is worth your money. We have compared ILIFE vs Roomba based on their features, performance, and price point. By now, you should already know what features to prioritize when choosing a robot vacuum based on your budget and needs.
Enjoyed this article? Then don't forget to share this with your friends!
Hi, I'm Christy, and I'm an electronics engineer by profession. I have taught in a university for 2 years while pursuing my master's degree in cognitive radio and worked for a company to develop wireless medical devices. Currently, I'm doing research for a doctorate degree in engineering using a wireless sensor network for smart agriculture. I've been active in our local IoT community, IoT Cebu, where I participate in conducting talks about Arduino, Raspberry Pi, and DIY home automation using Wi-Fi and ZigBee devices.