Ever go out to a party and wish you had something a little more fashionable than a can of mace to protect you on the walk back to the car? That's a little hard for me to identify with but I'm sure there are a few of you out there. Well, there's a San Francisco startup that's working on just that. They are Cuff, and they make "smart" jewelry.
What does a personal alarm system do?
You may have come across personal alarms before that you can carry with you and set off in the event of a threat. They are battery powered and emit an ear piercing siren to disorient and scare your attacker while drawing attention from bystanders.
This jewelry doesn't do that.
It does, however, connect to your smart phone and send alerts to designated people when you activate it. That way, your closest cronies can come rushing to your aid.
But, there is a glaring issue with that scenario. We might recommend also carrying something with a more immediate impact on your assailant as well. After all, just because your friends can hear you being attacked, that still won't prevent you from being assaulted or allow you to escape.
How does Cuff work?
Cuff has come up with an embedded chip that connects to your an app on your smartphone to send alerts when you activate whatever accessory you happen to be wearing. If you're into activity tracking like FitBit and traditional wearables that let you know when you get texts and such, you'll be happy to know that Cuff does that too. It may as well when it's already connected to your phone, right?
The initial production run will support iPhones and Android. The Cuff app is compatible with iOS 7+ devices with Bluetooth 4. So, it will work with iPhone 4s, 5s, 6 and 6+, iPod Touch Gen 5, iPad Gen 3 and 4, and iPad Mini. Cuff also supports Android devices with Bluetooth low-energy, running Android version 4.3 or later.
With typical usage, the battery should last about 7 days without requiring a charge. So, if you forget to charge it one night, it's not the end of the world.
What does Cuff cost?
A basic package starts at $50 for a module, charger, and bracelet. One module talks to multiple items, and you can also buy other items a la cart or buy packages with smart necklaces and keychains. No item is over $60.
Check out their pre-ordering page to see the latest prices. They are scheduled to be available March 2015.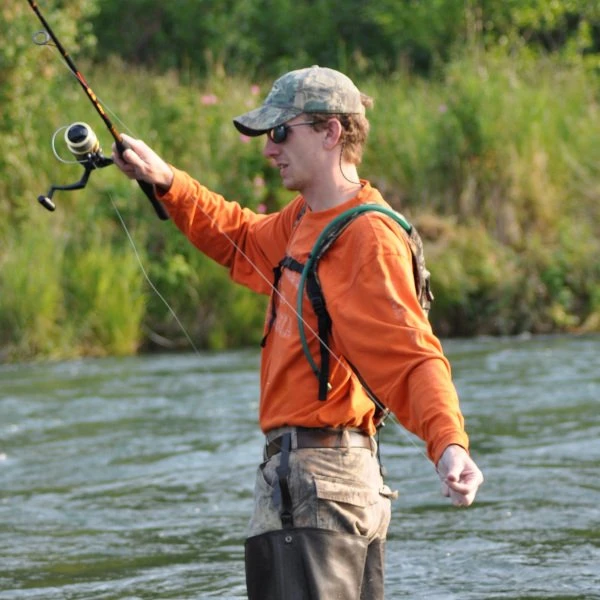 Hi, I'm Jody. I graduated with honors with a Masters of Science in Computer Engineering and have over 15 years of experience working as an engineer with electronics products. I'm a lifelong learner and tinkerer and enjoy automating things around the house so I can solve bigger problems than getting out of bed to check if the garage door is closed . . . like too little sleep!