Do you want to incorporate motion detectors with your smart devices? Do you want to automate, for example, the lights in your dining room to turn on when someone is around and turn off immediately after some time of inactivity? Well, the good news is that you can easily do that. There are a lot of motion detectors out there in the market and most third-party integrators, like Wink, could take care of the compatibility of your smart hub with the different proprietary communication protocols of the popular smart devices also. Wink is a mobile app that, along with its smart hub, allows you to control and manage your smart home.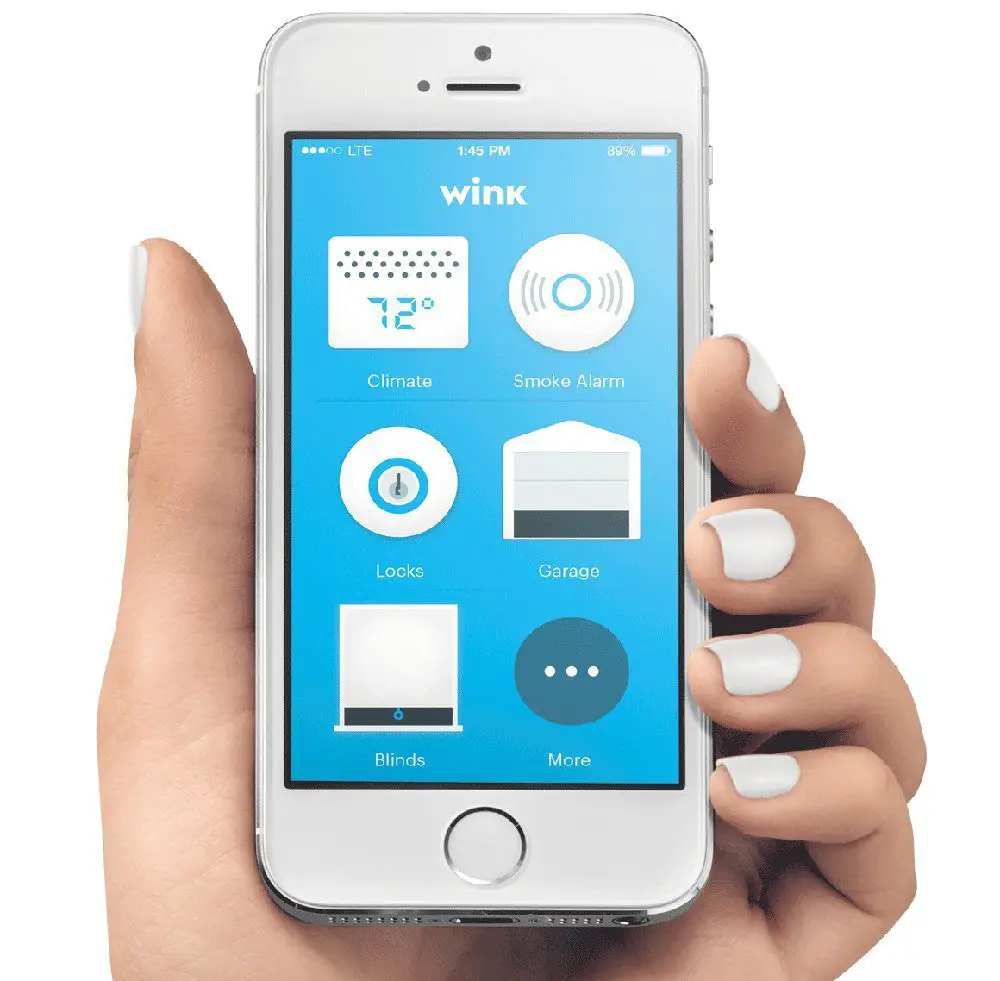 Today, I'll be talking about some of the best Wink-compatible motion sensors that you could add to your home automation devices along with its costs, standout features, and drawbacks. So stay tuned 'til the very end of this article.
What Can You Do With A Motion Sensor?
Actually, motion sensors are not only used for security purposes. They're also used to automate things around your home in the presence or absence of anyone. A few good examples are automatic sliding doors, motion-activated lightings, alarms put on restricted zones - e.g., when your child has entered the pool area..
What Do Most Users Prefer?
Dome
The Dome Motion Detector is a battery-operated security motion sensor. It uses the latest Z-Wave Plus protocol for longer wireless range and faster communication speed. It also has a built-in light sensor that could monitor ambient light levels and automatically adjust the optimal light settings of your smart bulbs. With its innovative magnetic mount, you can precisely place it anywhere for strategic positioning.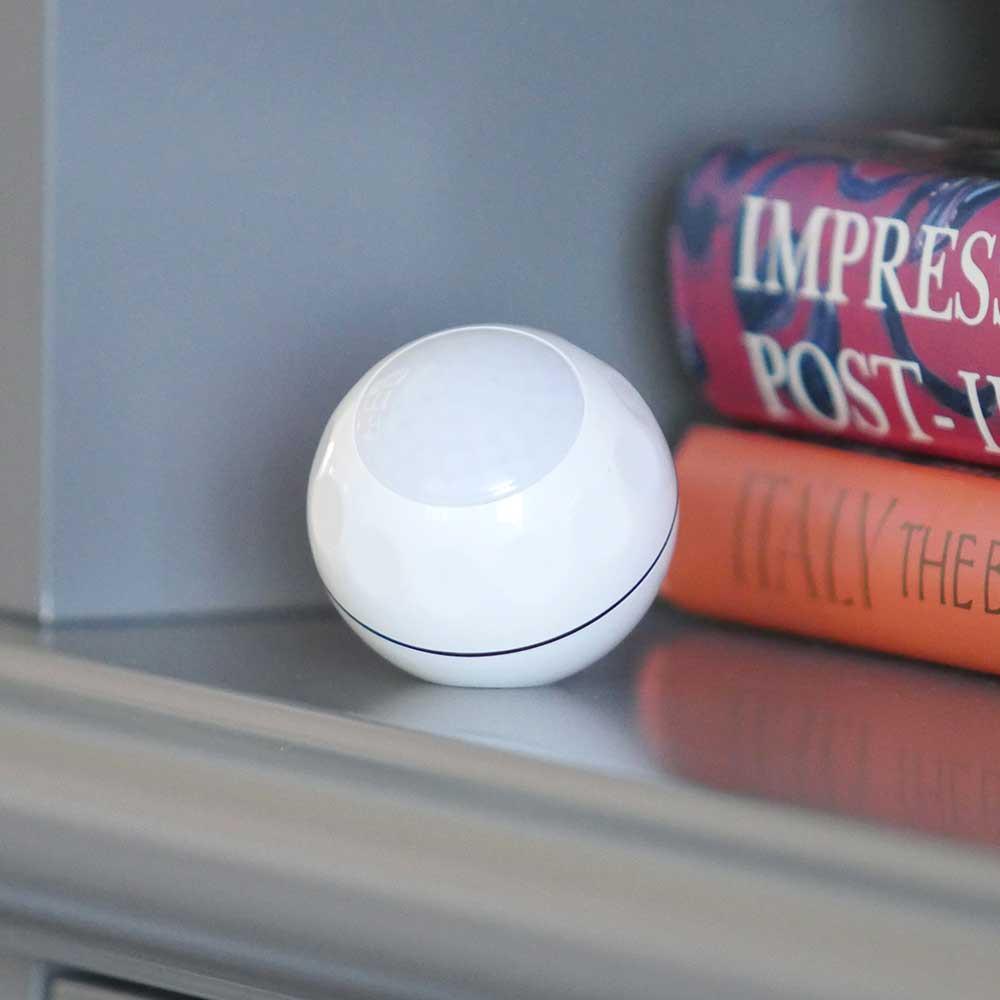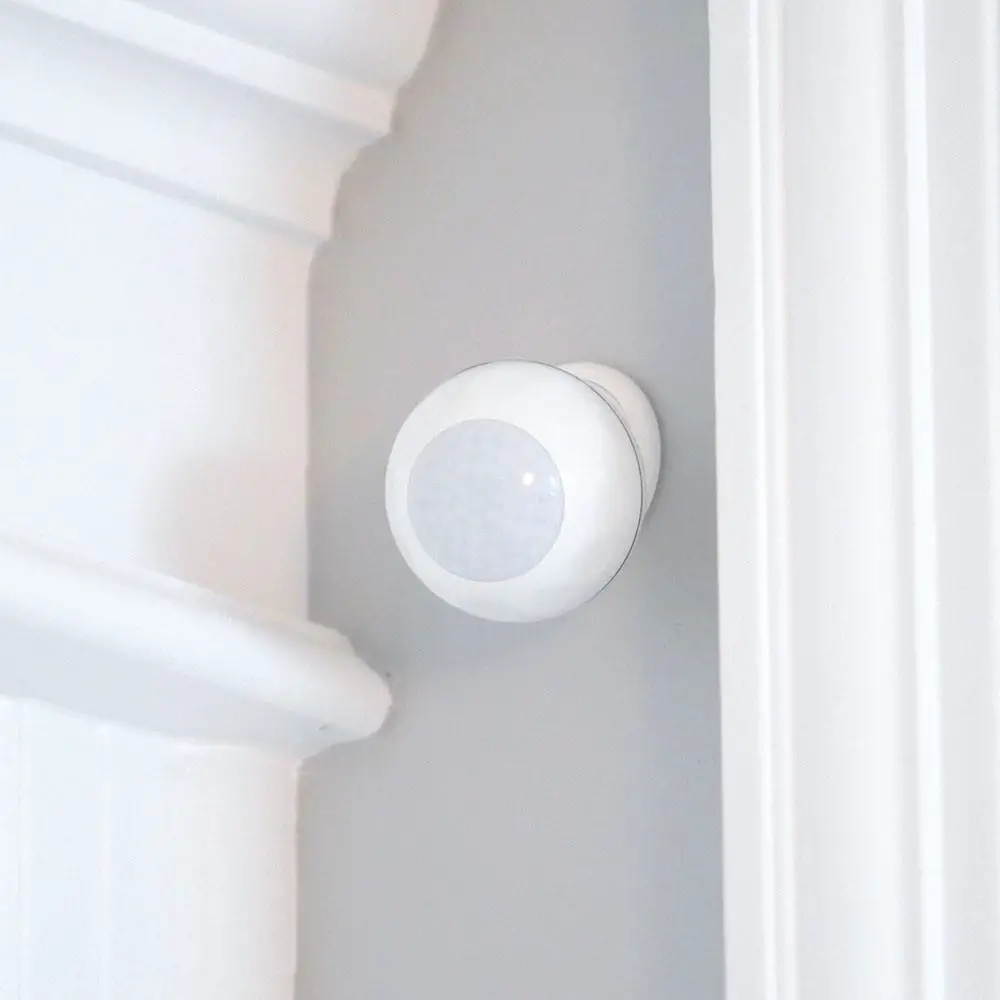 Wink
Wink also developed its own motion sensor. Just like the Dome Motion Sensor, it is also a battery-operated sensor that uses the Z-Wave Plus technology for wireless communication. It is best integrated with a Wink Hub and a Wink Siren and Chime for alarm notifications.
GoControl
The GoControl WAPIRZ-1 is a Z-Wave is an old-fashioned battery-operated Passive Infrared (PIR) motion detector. It's designed to be wall-mount with, you guess it, a double-sided tape instead of a wall plate. Accessing the back plate to change the batteries is literally a pain in the nails too.
It also doesn't look as flashy as the first two but the upside is that it has a 120° coverage, up to 100 feet line-of-sight range, and even has a built-in thermostat that could be used for monitoring and alarm notifications. If you happen to have a wide area to cover, then this might be best for you.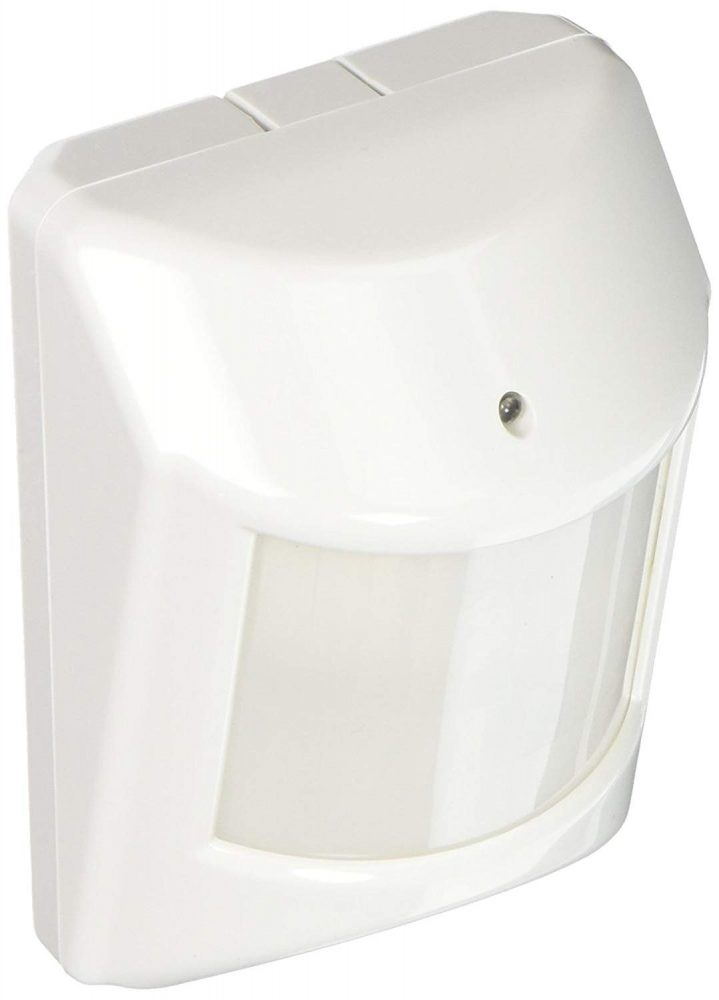 Ecolink
Similar to the GoControl, the Ecolink is a Z-Wave PIR motion sensor but this time, it has got a corner mount and a flush mount that you could screw on the wall (YEY!). You can also minimize false triggers by setting the sensitivity to minimize false alarms caused by roaming pets.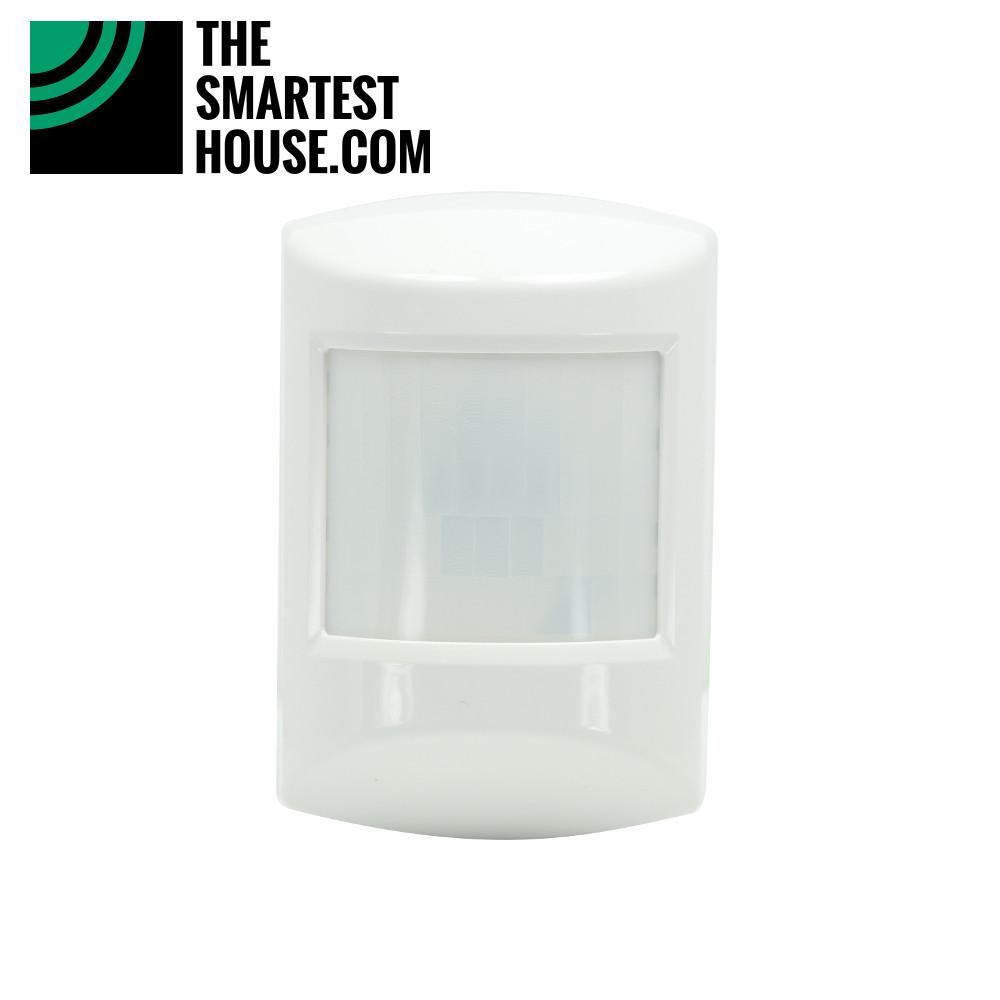 Samsung SmartThings
Coming from one of the giants in home automation devices, the Samsung SmartThings motion sensor can easily be integrated with their in-app system. It's advantageous in configuring it with other devices already in the app like, auto-switching of used/unused devices and auto-adjust of smart air-conditioning thermostat unit when people come in and out.
It uses ZigBee for its connectivity and hence may not be compatible with all ZigBee smart hubs (a downside with ZigBee).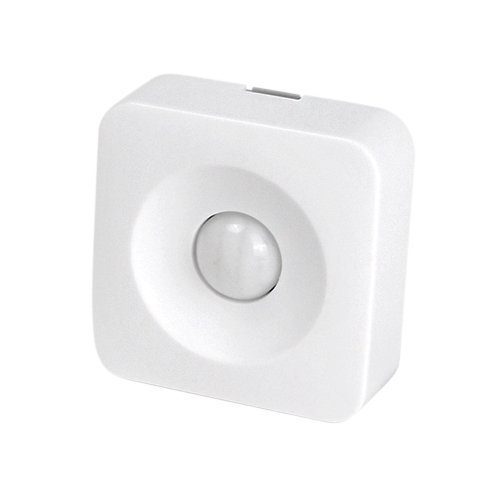 Belkin WeMo
Another motion sensor that comes in a kit of smart bridge, in-app, and smart switches, the WeMo motion sensor is an IoT device. That is, it communicates via a Wi-Fi network and so you don't need a dedicated smart hub anymore. Your existing Wi-Fi router will be good to go.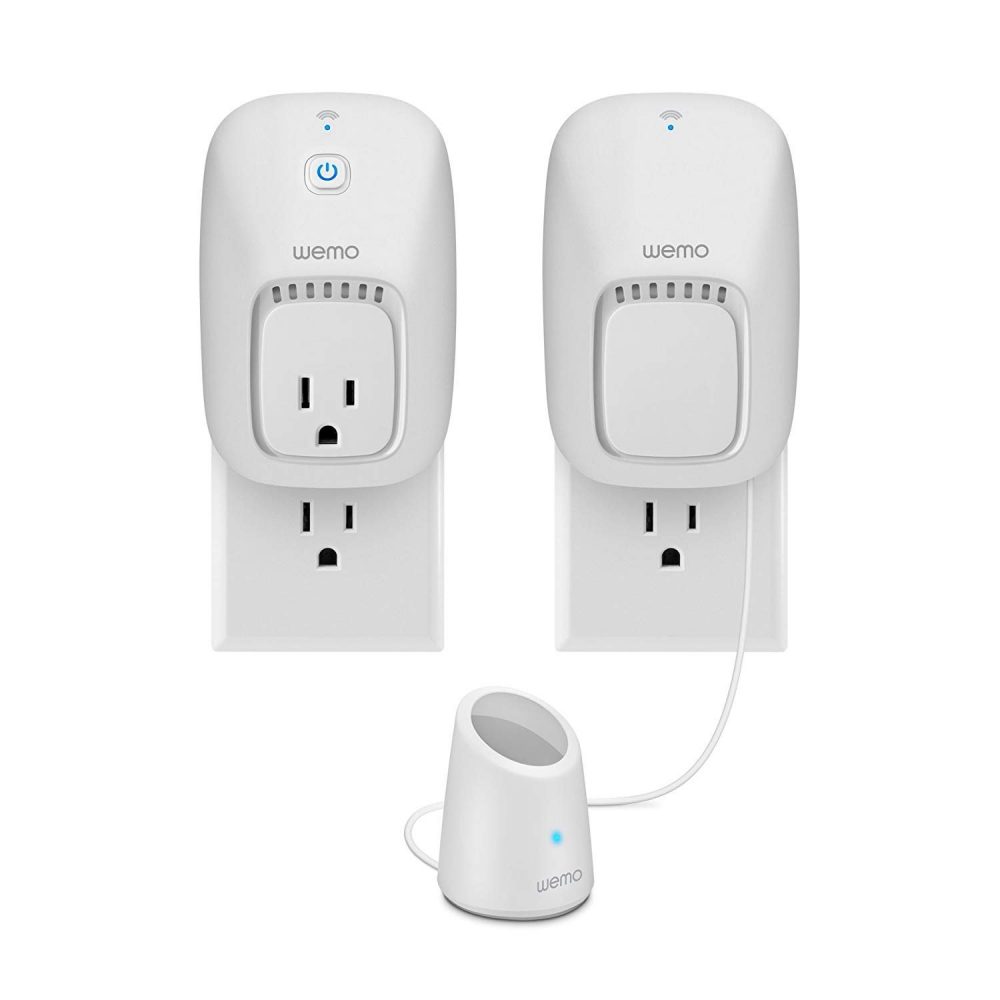 TO WRAP UP…
To summarize everything for you, I have gathered some good and bad insights direct from the customers who have tried a product or two.
Cost

Customer Reviews

Amazon Rating

Dome

$34.46

Pros:

Innovative magnetic mount guarantees precise positioning

Z-Wave Plus for greater range and communication speed

Small enough to hide in any interior

3.7/5.0

Wink

$39.00

Pros:

Easy to install

Can be paired with many third party hubs

Cons:

Has no backup battery

Can't trigger camera recordings

Has no monitoring options

3.6/5.0

GoControl

$37.99

Pros:

Has detection range of up to 32 feet

Has 120° detection angle

Heat rise temp alert: 2° F

LED activity indicator

100 feet line-of sight range

Alerts you when plate is tampered

Cons:

Hard to setup test mode

Hard to access the back panel when taped on the wall

3.3/5.0

Ecolink

$46.21

Pros:

With optional corner and flush mounts

A single battery lasts 5-8 years

Cons:

Has only 90° look-down angle

4.0/5.0

SmartThings

$24.99

Pros:

Trigger lights to automatically turn on when you enter a room or turn off when there's no motion for a specified length of time.

Receive an immediate alert if unexpected motion is detected while you're away or asleep.

Save energy by turning off lights and electronics when people leave home or when no motion is detected.

Trigger your smart thermostat, A/C unit or portable heater to automatically adjust based on temperature or when people come and go.

Cons:

Requires Samsung SmartThings Hub

3.0/5.0

Belkin WeMo

$37.99

Pros:

Turn Electronics on/off from Anywhere

Motion Control your Lamp, never walk into a dark room again

Get SMS or Email Notifications when movement is detected at home (powered by IFTTT.com)

You've already got everything you need: WeMo works with your existing Wi-Fi router and any Apple iOS (v5 or higher) and Android smartphones and tablets

Modular system - You can add additional WeMo Switches and WeMo Motion sensors easily, any time. Control as much or as little of your house as you want to.

Cons:

Not compatible with Amazon Echo

3.8/5.0
References
Hi, I'm Christy, and I'm an electronics engineer by profession. I have taught in a university for 2 years while pursuing my master's degree in cognitive radio and worked for a company to develop wireless medical devices. Currently, I'm doing research for a doctorate degree in engineering using a wireless sensor network for smart agriculture. I've been active in our local IoT community, IoT Cebu, where I participate in conducting talks about Arduino, Raspberry Pi, and DIY home automation using Wi-Fi and ZigBee devices.