Want a helping hand to help you tidy up your living room? Having a smart robot cleaner could help you do the most boring job while you focus on other things that truly matter. Fortunately, there are countless robot vacuum cleaners available in the market today. Some are good for hardwood floors, carpet, or even cleaning pet hair on every corner of your living room. If you are not afraid to invest in premium robot vacuums, you can even enjoy other extra features which makes them more efficient and convenient. Whatever are your preferences, definitely there is a robot vacuum cleaner out there that meets your needs.
With a plethora of options available in the market, choosing the right robot vacuum can be overwhelming! So in this post, we have made a detailed comparison between bObsweep and Roomba, two of the most popular robot vacuums today. Read our guide below to help you decide which is the better robot to meet your needs!
Robot Vacuum vs Robot Mop - What's the Difference?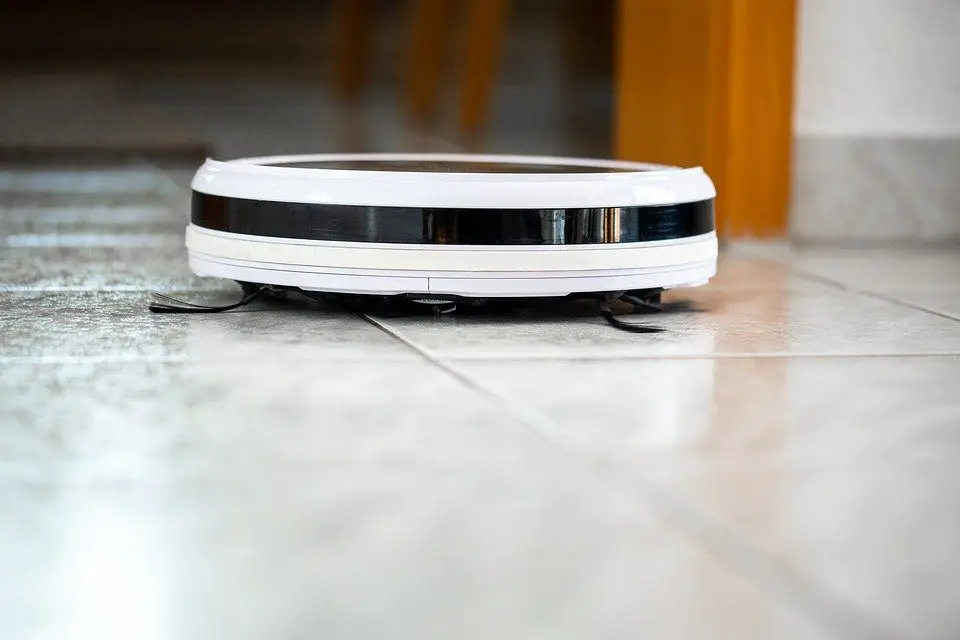 Keeping your floor and carpet clean all the time can be a tedious task especially if you have pets and children at home. With robot vacuums available today, you can save lots of your time cleaning and focus your time instead on other important chores.
If you have done your research already or window shopping online, you might across robot vacuums and robot mops, or even a combination of both! Robot vacuums are good at cleaning dirt, dust, debris, and even pet hair. However, this type of robot will not help you remove stubborn dirt and smudges - you will need to follow it up with manual mopping to completely clean the floor. This is why we have another type of robot cleaners which can do the task for you. Robot mops are designed with a water reservoir and wash pad to perform mopping tasks like a traditional mop (however, robot mops may not be totally as good as your traditional mops). There are also robots that can do both vacuuming and mopping functions but can be very expensive!
In this post, we will only focus on robot vacuums which are the bObsweep and Roomba. If you think you're interested to know about robot mops and hybrid robots (with mop and vacuum capabilities), do check our other posts or reviews.
Things to Consider Before Buying A Robot Vacuum
To get the best robot vacuum that fit your needs, we have summarized below the factors you need to consider when choosing a robot vacuum cleaner:
Type of Floor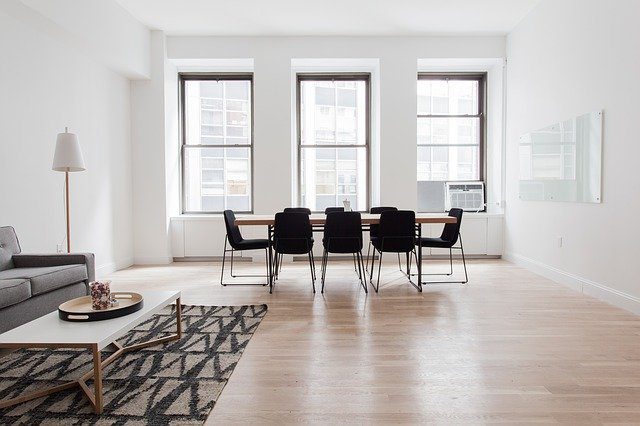 When choosing a robot vacuum, make sure it can clean well on the type of floor you have at home. Fortunately, both the bObsweep and Roomba robot vacuums are designed to clean common types of floor including vinyl, hardwood, tile, and linoleum. They can even vacuum carpets and remove dirt. However, if you do have pets at home, you need to consider a robot vacuum that can effectively vacuum messy pet hairs on every corner of your home, especially hairs on the carpet.
Battery Life
The battery life of a robot vacuum cleaner is very important especially if you have a large home to clean. Of course, the robot with the longest run time is more desirable. However, take note that the draining of the battery will depend on the activated features of the robot vacuum as well as the type of floor being cleaned. For example, your robot may use more battery when cleaning the carpet than cleaning a normal tile or hardwood floor. Fortunately, most robot vacuums these days such as the bObsweep and Roomba are designed to have a battery life enough to clean an average-sized home.
Budget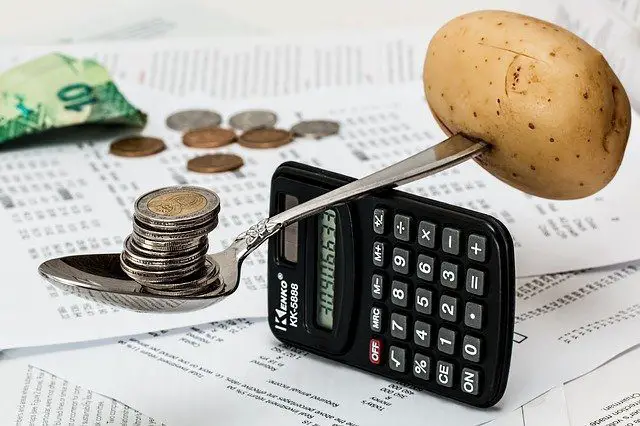 Robot vacuums nowadays are available in different sizes and prices. And as usual, the more expensive the robot is, the more features you can get. Most premium robots usually clean more efficiently and have good mapping capabilities to help finish the tasks faster.
However, some low or mid-end robots can also clean well but not better than those high-end robots. Moreover, they may lack some features such as WiFi connectivity and smart navigation systems which, instead of cleaning your floor in an orderly manner, will move randomly back and forth until the work is done.
Size of Your Home
Before you go window shopping, you must first know how big your home is. Do you live in an apartment? Or do you have a large home with multiple floors? Some robot vacuums are good for small spaces such as apartments while other robots are suited for bigger homes. Moreover, some robots can also be bulkier while other models are smaller. So if you have lots of furniture at home, make sure to choose a robot vacuum that can easily pass through your dressers, beds, etc.
Mobile App
A mobile app usually features control and remote monitoring using your smartphone. You can create cleaning schedules, force dock the robot, know where your robot currently is, check the area where the robot has finished cleaning, resume cleaning tasks, stop, pause, and many others. You can even integrate voice commands with these apps. However, not all robot vacuums have mobile apps. Some robots only have push buttons and LCD displays on the unit itself, or remote control to operate on the unit.
Filtration
Do you have family members that suffer from airborne allergens? Then you should choose robot vacuums that have HEPA certified filters. Some robot vacuums can only filter common seasonal pollens that are at least 10 microns while others can effectively capture particles down to 3 microns in size. 
Sensors
Another important feature you need to consider in choosing a robot vacuum is the sensors. While most robot vacuums have built-in sensors (some premium units even have additional cameras for more accurate cleaning), these robots are not made equal. Some robots have drop sensors that can detect stairs and ledges to prevent them from falling as well as bump sensors to make the robot stop when it senses obstacles (this will prevent your robot from knocking over your furniture, walls, or other stuff at home). Premium robots also have the capability to learn the layout of your home over time so that there will be fewer collisions during cleaning time (unless you change the arrangement of your furniture or home layout).
Maintenance
Maintenance is very important to prolong the life of your robot and enable it to function more efficiently. The robot should have bins that can be easily emptied, unclogged ductwork, free of tangles, and many others. Most robot vacuums come with accessories as well as spare parts to help you maintain the unit easily. For example, the bObsweep comes with free filters and brush roll so that you can easily replace these parts on your robot when needed. 
Bobsweep vs Roomba - the Similarities
Easy to Set Up
When it comes to the process of setting up your robot vacuum cleaner, both brands will not disappoint you. There is almost no need to research or have a written step-by-step guide since the process is intuitive. Both the bObsweep and Roomba do come with a user's manual and excellent support services in case you need help.
Can Clean Almost All Floor Types
Whether you have hardwood, vinyl, or carpets around the house, both the bObsweep and Roomba have the capabilities to clean these types of floor. These vacuums can smartly switch their modes when they pass through different types of floor to ensure optimum cleaning performance.
Can Map Your Home
A robot that can remember the layout of your home can efficiently clean and smartly do its tasks over time. Fortunately, both the Roomba and bObsweep have the capability to map your home every time they clean, making them work faster and clean your home thoroughly.
Collision and Drop Sensors
As much as possible, we want our robot vacuum cleaners to work on their own without so much supervision. Both the bObsweep and Roomba can work autonomously because of multiple sensors that help the units detect edges, walls, stairs, furniture, etc. to avoid collisions and falling (if you have multiple floor levels at home).
Full Bin Indicator
It would be a headache to check your robot if it's time to empty the bin. Thankfully, you don't have to do that because both bObsweep and Roomba have full bin indicators to automatically remind you that it's time to empty the bins.
Compact Design and Lightweight
Nobody wants a bulky robot vacuum cleaner - it won't be effective in cleaning small areas or passing under your bed or furniture to remove dust and pet hairs! The manufactures of bObsweep and Roomba have seen how important it is for a robot vacuum to have a compact design. This is why both robots have almost the same size and weight so they can easily clean every corner of your home without being stuck!
Create Cleaning Schedule
Another convenient feature is to create cleaning schedules for your robot in one go, and let your robot vacuum cleaner do its job for the rest of the week. Both the Roomba and bObsweep allows you to customize cleaning schedules so you can free your mind for other more important chores throughout the week!
Cleaning Pattern
Instead of simply going back and forth, both the bObsweep and Roomba follows a sporadic, nonsense pattern when cleaning your area.
Equipped With Side Brush
Both the bObsweep and Roomba are designed with a side brush to efficiently clean edges or corners around your house. This will guarantee that you will not need to do additional sweeping or manual vacuuming because you know that your robot can reach areas where you want to maintain.
Bobsweep vs Roomba - the Differences
Mopping Feature
Unlike the Roomba robot vacuum, the bObsweep robot vacuum also comes with a mopping feature, making it a hybrid version. This means that the bObsweep can also clean spills and smudges, unlike the Roomba which can only clean dust, hair, and other particles.
The Roomba robot vacuum uses the iAdapt technology which visually scans your floor that needs to be cleaned. Your robot can also learn the map of your home over time, allowing more efficient cleaning schedules. This technology makes the Roomba superior when it comes to navigation. On the other hand, the bObsweep does not have a camera-based navigation system. Instead, it uses its infrared and dirt sensors to move around and clean your home.
Dust Bin Capacity
The bObsweep robot vacuums have larger bins when compared to Roombas. It can hold up to 1000 ml of debris which means it would take longer time for you to empty the bin. However, this would mean that the bObsweep is a little bulkier compared to the Roombas. The good thing about the latest versions of Roombas is that they have a self-emptying feature, making them smarter and more autonomous. 
Controls
The bObsweep robot vacuums comes with a remote control to perform basic operations such as setting the cleaning schedules, docking, changing the robot settings, and many others. However, it doesn't have its own app. On the other hand, Roombas come with a smartphone app so you can monitor, control, and change the settings for your robot. It does require WiFi connectivity to perform these operations unlike the bObsweep cleaner.
Cleaning Modes
The bObsweep comes with three different cleaning modes - Auto, Quick Clean, and Touch Up. On the other hand, Roombas have these cleaning modes - Clean, Spot, and Scheduled Cleaning. Based on reviews, bObsweep vacuums are more excellent when it comes to removing debris from tile and hardwood floors. Roombas may still leave behind a small amount of particles after a full run of cleaning. Roombas may also take a longer time to finish cleaning because of its unique stripe stage cleaning system.
Extractors
The bObsweep main extractors are made of bristled brushes while the Roombas use rubber rollers. 
Colors and Design
The Roomba robot vacuums generally have neutral shades of colors such as dark gray while the bObsweep robot vacuums are available in colorful shades such as rouge and champagne. This is not really a big deal unless you're finicky when it comes to the design and color.
Price
The bObsweep robot is generally priced around $260 while the Roomba can be around $420. Roombas are generally considered high-end robot vacuums while the bObsweep robots are considered a lower cost option.
Summary: Pros and Cons
We have summarized below the pros and cons of bObsweep and Roomba:
bObsweep
Pros:
Large dustbin at 1000 ml capacity

Comes with HEPA filtration

Uses lithium-ion batteries

Remote Control

On-board LCD Screen and Diagnostics

Built with infrared & edge sensors

Features recharge & resume function

RoHS Compatibility
Cons:
Have the tendency to get stuck

Navigation problems
Roomba
Pros:
Uses a smart navigation system based on the iAdapt technology

Comes with a recharge & resume feature

Comes with AeroForce 3-Stage Cleaning System

Features a smart scheduling

Comes with iRobot HOME App

Dual-Mode Virtual Wall Technology

Smart Schedules

Room to Room Cleaning

5x Stronger Power
Cons:
Small Problems With Navigation

No Special Modes
Our Key Takeaways
The Roomba and bObsweep are among the most popular robot vacuum cleaners today. When choosing which robot is the best for you and your family, you need to consider first a few things such as the size of your home, the filtration system, the cleaning methods, the price, and many others. We have discussed in detail all you need to know about these robot vacuum cleaners so that you'll know which one to choose the next time you go window shopping!
We hope you found this review informative. Don't forget to share this post with your friends! 
Hi, I'm Christy, and I'm an electronics engineer by profession. I have taught in a university for 2 years while pursuing my master's degree in cognitive radio and worked for a company to develop wireless medical devices. Currently, I'm doing research for a doctorate degree in engineering using a wireless sensor network for smart agriculture. I've been active in our local IoT community, IoT Cebu, where I participate in conducting talks about Arduino, Raspberry Pi, and DIY home automation using Wi-Fi and ZigBee devices.