Want to upgrade your old home into a smart home with smart switches? If your house was built during the time when switch junction boxes were not yet required to have neutral wires (by the National Electric Code), then you're probably having issues with how to appropriately set up smart switches with no neutral wire. 
Fortunately, you can make use of a smart switch no neutral wire, in the market today. The only thing that might add to your cost is to buy an additional hub or smart bridge so that you can use them in your smart home system. 
So what are the best options to install a smart switch without a neutral wire? Here, we have summarized everything you need to know about smart switches with no neutral required as well as the best options available on the market.
What is a neutral wire used for?
Most households use two wires in their AC electrical system, known as the "live" (or active or fire wire) and the "neutral" (or null wire).
If you know a little about electric circuits, you should already know that neutral wires are required to complete a closed-loop circuit. Without a neutral, the circuit will not be complete and no electricity will flow.  
Most modern houses today have two wires that run through a switch box and towards a light socket. But for older houses, a neutral wire is not required to pass through a switch box - only the active wire is required. This becomes an issue if you want to install a smart switch that requires a neutral wire.
Smart switches require a neutral wire to keep them functional even if you turn them off (they never sleep). A neutral wire completes a closed circuit to provide minimal power for the electronics in your smart switch. So if your switch box doesn't have one, then a circuit will not be complete (no flow of electricity) and your smart switch will not function.
So what can you do if you don't have a neutral wire? If you prefer to have a neutral wire installed in your house, then it might cost you a lot (plus you may need to reconstruct your walls to change the wirings). So overall, this option may not be practical!
How to know if you have a neutral wire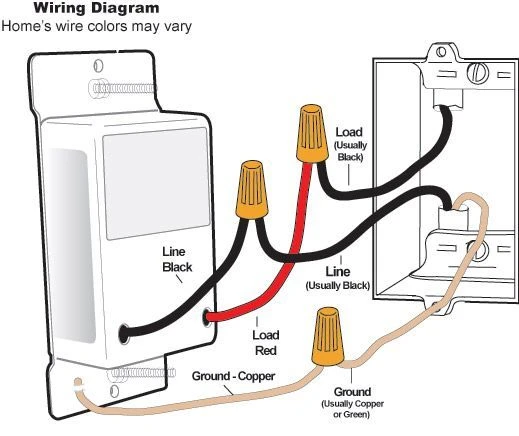 Since most smart switches require a neutral wire, you need to find out first if your switches boxes have one. There is a big chance that you already have neutral wires installed in your switch box if you meet these criteria:
Your house is built when the National Electric Code requires households to have neutral wires install (or later than the 1980s)

Your switches are "ganged" together

You have an outlet installed near the switch
If you want to ensure that your switch box has a neutral wire, you can follow the steps below (please do follow safety precautions before you handle any electrical wirings!):
First, turn the breaker box OFF

Remove the trim plate from the switch box

Unscrew the switch and check out the wires inside

Check if there is a white wire (or group of white wires) inside

You can also check the voltage between the white wire (neutral) and the live wire (usually black wire) which should be 110V or 120V (if you're not sure about this, better ask help from a professional instead)
No neutral wire? Here's what you need to do
So you just found out that your switch boxes don't have neutral wires - what now? Here are the option you can do:
Add neutral wires
Adding neutral wires between your existing fixtures and switch boxes can be an option if you want an overall upgrade of your AC electrical system. However, it can be a real pain - you need to pull out existing wires from your walls and add an additional wire for the neutrals. You may not be able to do it all yourself - you have to hire a professional to get the dirty job done. This would mean additional costs on your end!
Purchase a smart switch no neutral wire
If you don't want the hassle of adding neutral wires to your switch boxes, then buying a smart switch without neutral will be more practical (and economical). Smart switches typically cost more than a regular switch, but it will save you a lot of money than having your walls reconstructed to add the neutral wires. 
Purchase smart bulbs instead
If your sole purpose is to use dimmable lights with your smart home system, then you're better off with a smart bulb. It is very easy to install and mostly compatible with smart home devices. The only issue you may face is that if you use the regular wall switch to power the bulb, then it stops being a smart bulb (you need to turn the wall switch on to make it functional all the time).
Considerations When Choosing A Smart Switch Without Neutral
So finally, you have decided to get a smart switch without neutral instead. Here are some of the considerations you should know before buying one: 
Type of Light Bulb
Are you planning to purchase an LED or incandescent light to work with your smart switch? If you purchased older smart switches that don't require a neutral, then chances are they can only control incandescent bulbs. If you want to control LED lights with dimmable features, then make sure you have a smart switch that supports this instead.
Additional Hubs
Smart switches require a hub to make them fully functional. If you already have an existing smart home system (such as Z-wave based hubs), then you can simply integrate the smart switch to your hub. Otherwise, you will need to purchase a separate hub to work with your smart switch.
Our Top 5 Best Smart Switches With No Neutral Wire
Ready to have a smart switch for your smart home? Here's a list of our best bet for smart switches with no neutral wire:
Lutron Caseta Dimmer Switch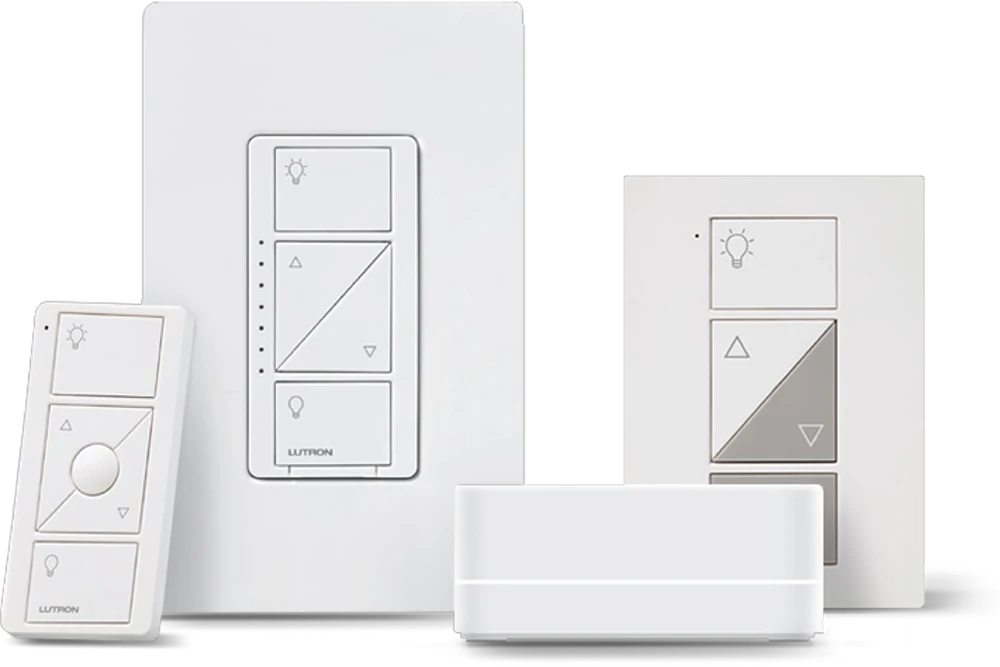 Price: $54.95 Rating: 4.7/5
Pros:
Can control multiple bulbs with one switch

Compatible with most smart home devices

Reliable and responsive

Doesn't make a lot of noise
Cons:
You need a separate bridge (Lutron Caseta Wireless Smart Bridge) to make it work

The Lutron Smart Bridge only works with an Ethernet port
The Lutron Caseta Dimmer Switch is known as one of the trustworthy smart switches in the market today. One of the many features you can have is its automatic light control system. This technology can randomly turn your lights on and off when you're away - giving intruders the impression that you're at home (this keeps any potential thieves from making your home their next target).
If you want to control multiple lights, then it is possible with just one Lutron smart switch. It also comes with an app that allows you to make personalized schedules such as when to turn on or off your lights or dim the light depending on your mood. Voice commands are also possible with Lutron since it is compatible with other smart home devices like Serena Shades, Google Assistant, Amazon Alexa, Apple Home Kit, and Sonos.
Yoswit Smart Light Switch 2 Gang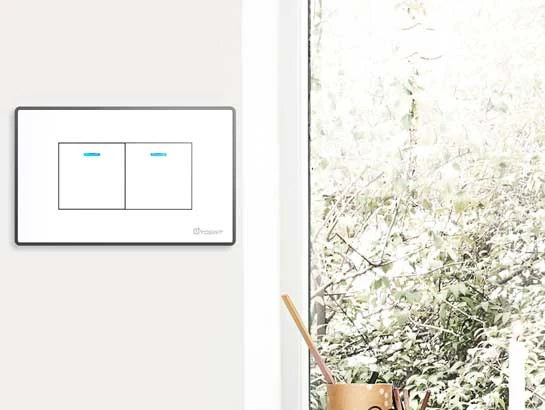 Price: $52.99
Rating: 3.6/5
Pros:
Robust and minimalist design

Functions perfectly even without a hub

Comes with smart scheduling and timers

Can be controlled easily through an app or manually with a physical button
Cons:
Manual may not be friendly for non-technical people

Some customer feedback includes incompatibility with Amazon Alexa
One of the robust smart switches you can find in the market today is the Yoswit Smart Light Switch. What we like about this smart switch is that it's so easy to set-up and loaded with useful features to complete your home automation system. For one, it works perfectly with the web-based IFTTT to perform certain routines such as IF morning, THEN turn off lights. 
You can also benefit from the smart scheduling features and timers or voice commands to automate when to turn on or off your smart devices. There is also an option to control the switch using an app or physical buttons.
Fibaro Dimmer 2 Switch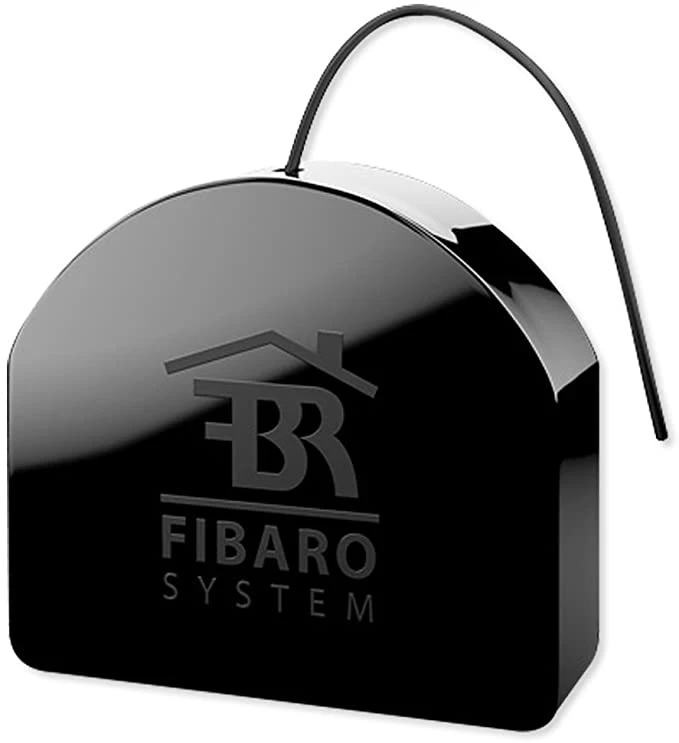 Price: $49.99 Rating: 3.8/5
Pros:
Features an energy usage report

Z-wave plus smart switch

Comes with overloading and overheating protection

Installation videos and diagrams are available

Works well with Amazon Alexa, Google Home Assistant, Sonos, HIKVision products, and Philips

Comes with a smartphone app for easier monitoring and control
Cons:
You need an additional Fibaro Bypass 2 to avoid flickering of LED lights

Electrical knowledge is required for installation
What if there's a way that you can monitor power usage using a smart switch? With a Fibaro Dimmer Switch, it is possible! The smart switch comes with an app where you can receive an energy usage report in real-time and make wise decisions to help you save on electricity costs.
Another important feature of the FIbaro switch is its overload and overheating protection which is very helpful to avoid fire accidents and prevent damage to your switch. Since Fibaro is a Z-Wave device, you are assured that the device works with an optimum range and can be easily integrated with other smart home devices.
Inovelli Z-Wave Dimmer Switch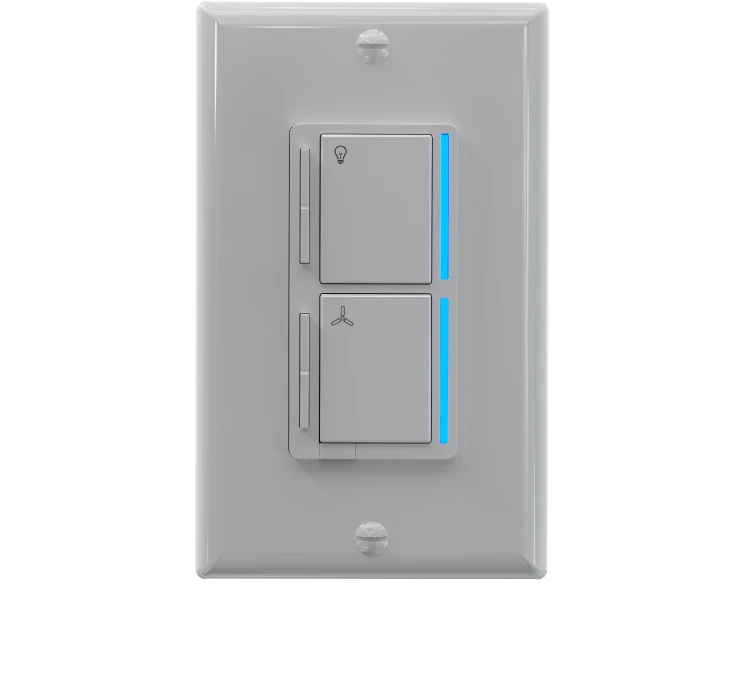 Price: $29.97
Rating: 4.4/5
Pros:
Minimalistic design

Physical switch can be disabled through an app

Works well with most hubs such as Z-Wave hubs

Has programmable, built-in LED that can change colors
Cons:
Highly configurable which means you may need assistance from a professional to set it up

Functions can be confusing for people who are not tech-savvy
The Inovelli Z-Wave Dimmer Switch is one of the best options if you're looking for functionality and value for your money. It comes with a great-looking design and a programmable LED light to change colors through an app. The Inovelli is highly configurable, making it suitable for most gateways and hubs such as Piper, EZLO Atom, Z-Wave, and many others. However, the configuration might not be very easy for non- technical people - it is better to hire a professional to do the job for you.
You can also choose the premium version of the smart switch called the Red Series where you can enjoy other fancy features such as energy usage monitoring and other notifications. If you find these important for your home automation, then you should be ready to spend more money on this. 
Aeotec Nano Dimmer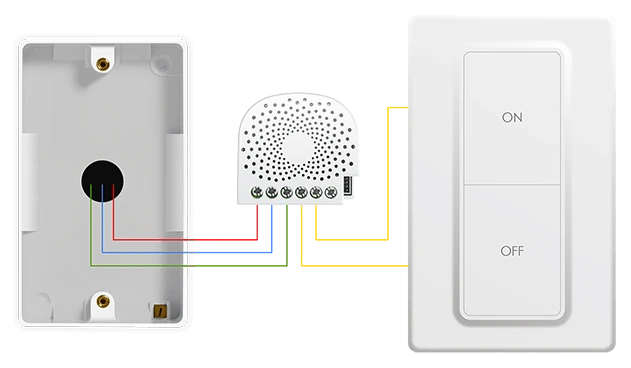 Price: $59.99
Rating: 4/5
Pros:
Highly responsive and reliable

Can be used to control lights and ceiling fans

Uses up to 1.2 amps

Precise control feature to smoothly dim your LED lights

 

Can be controlled through an app or physical button
Cons:
Difficult installation

Requires an additional Aeotec Bypass load resistor
Another innovative smart switch that we highly recommend is the Aeotec Nano Dimmer. This smart switch is loaded with a lot of features, making it more powerful compared to other common smart switches.
The Aeotec is Z-Wave certified so you can easily integrate it with your Z-Wave smart home system. It is also highly responsive and provides a better wireless range. With Aeotec Gen 5 Technology, your device can be controlled up to 150 meters.
However, you will need the Aeotec Bypass for controlling low-voltage LED lights to solve the flickering problems. You can set-up the Aeotic smart switch without an additional hub.
And lastly, Aeotec values the safety of its customers that is why the smart switch includes surge and overload protection. This will protect your device in case of power surges (which commonly happens).
Runner-Ups
As a bonus, we added two runner-ups for the best smart switch with no neutral. These are:
Insteon Smart 2-Wire Dimmer Switch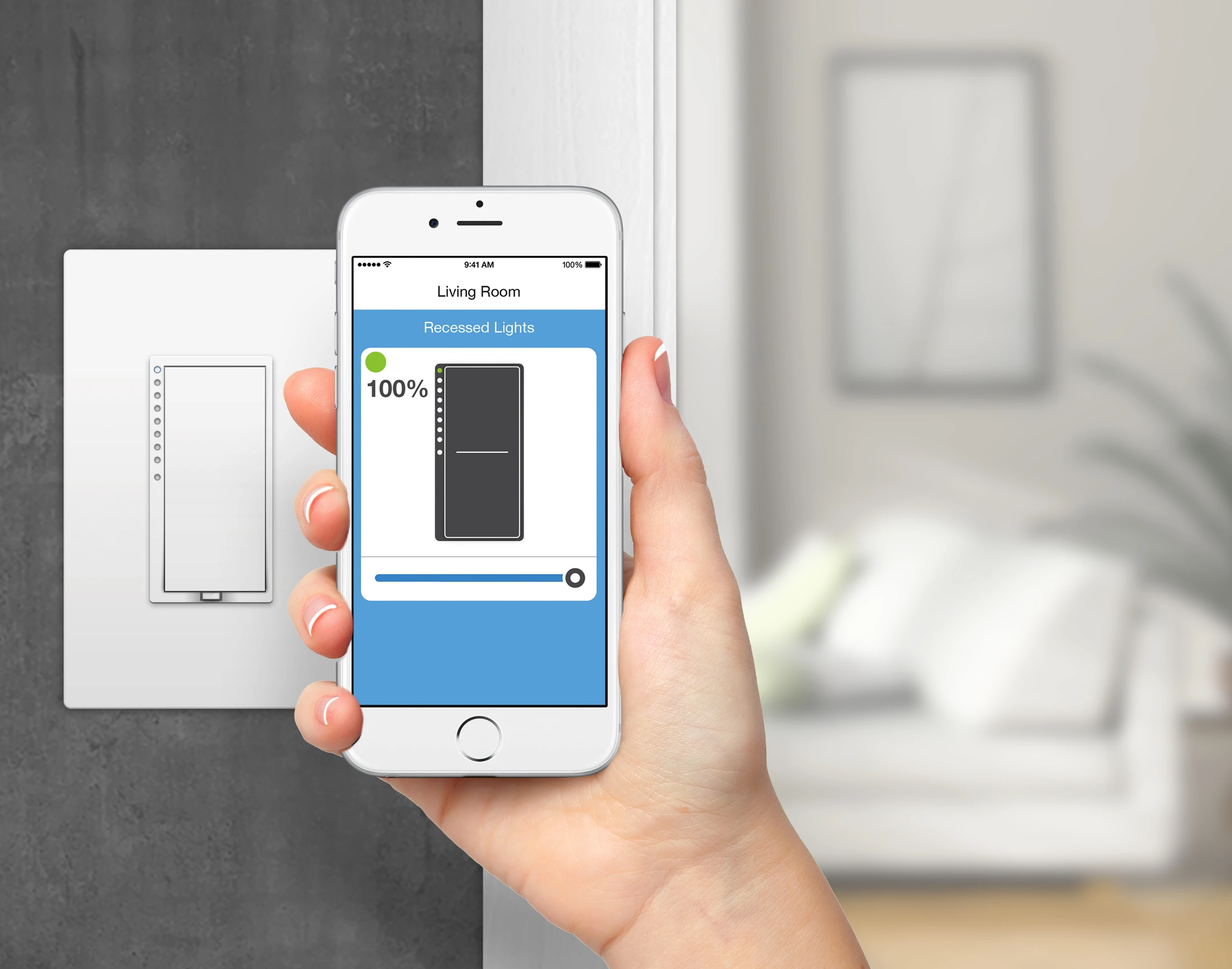 Price: $49.99 Rating: 4.3/5
We added Insteon to the list because of its worthy features and these are:
Minimalist design

Highly customizable switch - you can change the paddle colors to match with the aesthetics of your home

Works well with Amazon Alexa and Google Home Assistant

Works with incandescent bulbs
However, it does have its limitations and these are the following:
Doesn't work on LEDs

Requires an additional Insteon hub
Broadlink TC2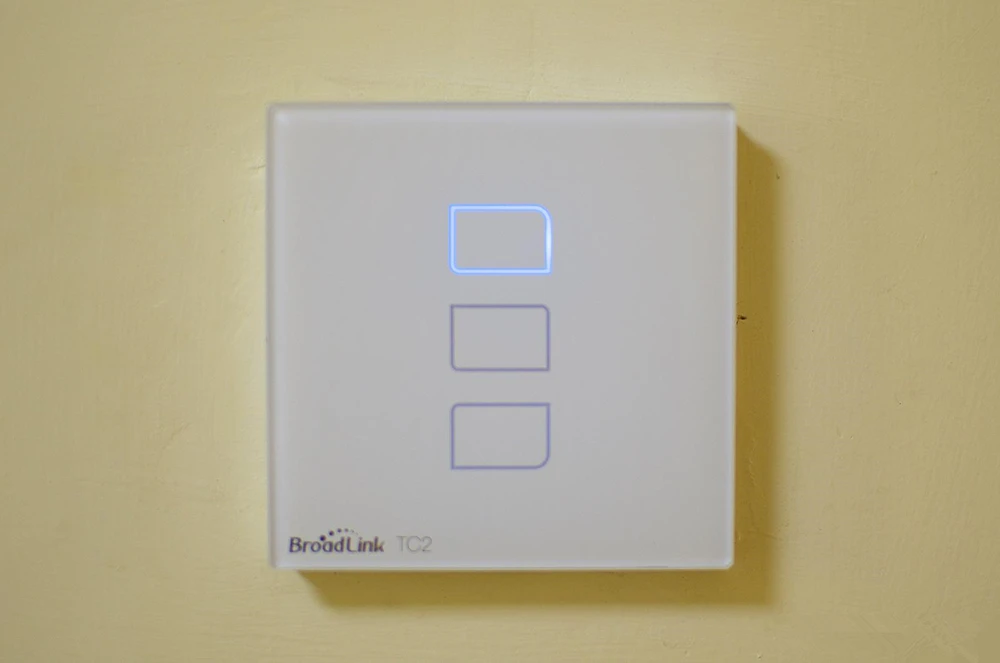 Price: $29.99 Rating: 5/5
Another smart switch worth mentioning on the list is the Broadlink TC2. Some of its great features are:
Low-cost alternative if you're on a tight budget

Works great with LED bulbs

Supports voice control and other smart home devices with Broadlink Pro Hub
The downsides of having this smart switch are:
It cannot control the dimming of lights

Requires a hub (Broadlink Pro Hub) to make it fully functional with other smart devices
Our Key Takeaways
In this post, we have summarized the alternative solutions to set up a smart switch with no neutral wire required. So even if your switch boxes at home do not have neutral wires installed, you can still set-up a smart switch to complete your home automation system.
We hope you find this post helpful. Do us a favor and share this article with your friends and loved ones!
Hi, I'm Christy, and I'm an electronics engineer by profession. I have taught in a university for 2 years while pursuing my master's degree in cognitive radio and worked for a company to develop wireless medical devices. Currently, I'm doing research for a doctorate degree in engineering using a wireless sensor network for smart agriculture. I've been active in our local IoT community, IoT Cebu, where I participate in conducting talks about Arduino, Raspberry Pi, and DIY home automation using Wi-Fi and ZigBee devices.