Smart home devices are becoming a normal part of every home. They come in different flavors but they all do have one thing in common - a switch. All devices use a switch to turn it on and off. And these days, it doesn't have to be a physical switch! 
Here, we'll show you why a virtual switch is useful and how to set up your own SmartThings Virtual Switch.
What Is A Virtual Switch?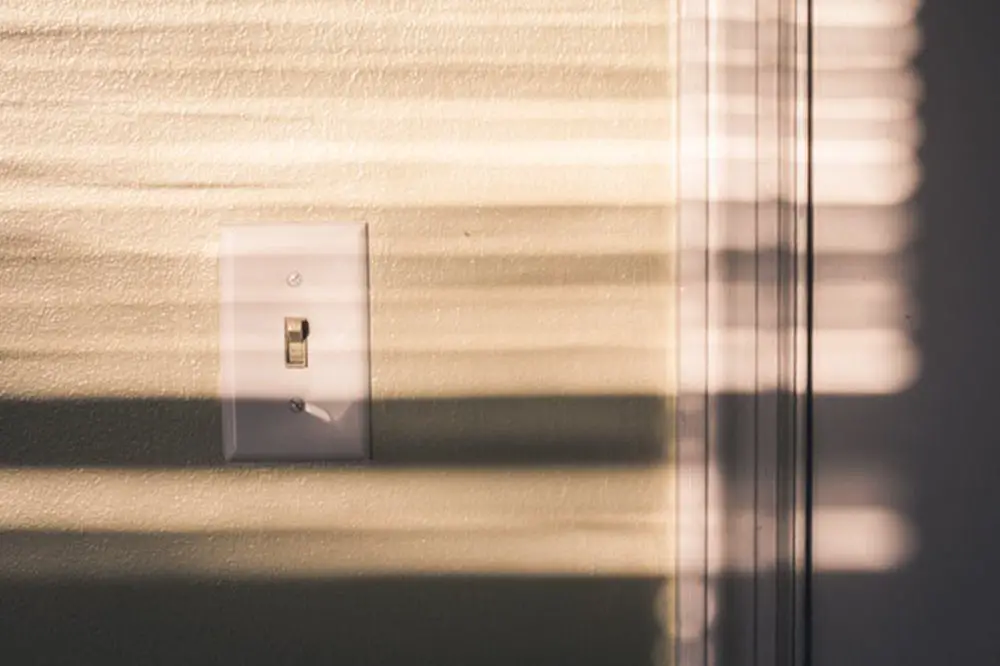 If you're like me, you must have bought some tech devices that come with an app that doesn't have switches. For example, most off-brand Chinese devices use "scenes" instead of a switch to activate. This is where a virtual switch becomes useful!
As I mentioned earlier, smart home switches these days don't have to be a physical switch. We now have a virtual switch (or sometimes called simulated switch) that can be used to activate a device (or more than one!). A virtual switch can be used to trigger a "scene" to control a smart home device, such as turning the lights on and off. To sum it up, you need a virtual switch to act as an interface to smart home devices that don't have a switch support.  
You can even use them to connect devices with limited support, like controlling SmartThings actions from Amazon Alexa!
Virtual Switch vs Simulated Switch - What's the Difference?
Often, a virtual switch can be confused with a simulated switch. But what is the difference between these two? 
A virtual switch is used to trigger smart home devices that are connected locally. On the other hand, a simulated switch is run through the internet. However, both of these switches do have the same function - to trigger your devices (on or off). You can simply tell your assistant to disable routines or turn a switch on and off based on an event, or manually trigger a scene in your app to control the state of a device.
So overall, a virtual switch and a simulated switch are basically the same when it comes to functionality.
First Impressions: Using A SmartThings Virtual Switch
Using a SmartThings Virtual Switch can easily allow you to trigger your devices that can be seen by your smart home assistant even if they're not actually tied to the device. For example, you can activate a scene to turn on a light by simply turning the switch on. If you turn a switch off, it deactivates the scene.
When using your smart home assistant to trigger your devices, you can easily summon a command uniformly with a virtual switch. This saves you the time and effort to remember other commands to activate different scenes with your smart home devices.
You will also find a virtual switch beneficial if you want to add an "if" with your routines. The IFTTT can react to your SmartThings Virtual Switch to activate or deactivate a scene. For example, your smart home lights are automated to turn on around a certain time in the morning. If you want to turn it off (when you and your family are still sleeping) then you can simply command your voice assistant to turn off the morning routine. 
Another great example is when you want to control your smart home devices using Alexa voice command. If these devices are not compatible with Alexa, the virtual switch is your best option. You can first set the state of your virtual switch for the "on" and "off." Using Alexa skill, you can connect your SmartThings account and import your devices to the Alexa app. Then you can start creating your own routine to trigger the virtual switch and control your smart devices however you like.
Overall, the virtual switch acts like the translator of your smart home system. You can simply tell your smart home assistant to turn a virtual switch on or off just like how you would turn a physical switch on and off. Here, all of your devices can understand "switch" and triggers whatever automations you set up.
How to Setup A Virtual Switch in SmartThings
Interested in learning how you can set up your own SmartThings Virtual Switch? Just follow the steps below!
Creating A Samsung Account
Before you can start using the SmartThings IDE to create your virtual switch, you will need a Samsung account first. Most of you will have one, but if you don't have one yet, you can visit this
link
to create one.
Setting the SmartThings Hub and IDE
After creating your Samsung account, you can set your location on the SmartThings hub. You can follow another tutorial here to learn how to do that.
Once you have everything set up, go to the SmartThings IDE to log in using your Samsung account. If you're on desktop mode, it is found at the top right-hand corner of your screen. Click the "SIGN IN WITH SAMSUNG ACCOUNT" button. Then enter your email and password.
Setting Your Location
Once you've logged in to your SmartThings account, click My Locations located at the top left of your screen. Under the name column, select your hub's location.
Creating A New Device
On the screen, go to "My Devices" and click the "+New Device" button. Then on the name field, type the name you want to assign to your device. Later on, this name will be displayed on your SmartThings app. 
Next, fill in the "Device Network ID" field. You can copy the same name of your device or create another unique name. The network ID is needed to ensure that the messages are received by the correct device.
Under the Type menu, choose the "Simulated Switch" and on the Version dropdown menu, click "Published."
Setting Up the SmartThings Hub Location
Under the Location dropdown menu, select the location of your smart hub. Then go to Hub and choose your SmartThings hub's name.
When everything is filled in, click the Create button.
Setting Up and Verifying the Virtual Switch
Now your device has been created! Next, go to "My Devices" to verify that your virtual switch has been created. Under the Display Name column, you will see the virtual switch you've just created as well as the names of all your smart devices connected to the hub.
Conclusion
A virtual switch is a convenient option if you want to control your smart devices that may not work with your chosen hub, or doesn't use the same language with your existing home automation system. It allows you to create routines by triggering the virtual switch to on or off like a physical switch. With this smart translator in your home automation system, you are able to play nicely with all your smart devices!
We hope you like our SmartThings Virtual Switch review. Don't forget to share this article with your friends who might need to know about how to use a virtual switch to their smart home system!
Hi, I'm Christy, and I'm an electronics engineer by profession. I have taught in a university for 2 years while pursuing my master's degree in cognitive radio and worked for a company to develop wireless medical devices. Currently, I'm doing research for a doctorate degree in engineering using a wireless sensor network for smart agriculture. I've been active in our local IoT community, IoT Cebu, where I participate in conducting talks about Arduino, Raspberry Pi, and DIY home automation using Wi-Fi and ZigBee devices.