I came across a nice video done by Sig Sauer the other day and thought it might be helpful for those deciding on a home defense weapon. In short, the Sig rep makes a compelling case for why a handgun is the best for home defense purposes.
You might even recognize some of the arguments from earlier work here.
I'll give you a quick rundown in case you're like me and like reading over video for its speed.
Here's the link otherwise.
Advantages that Make Pistols Superior for Home Defense
One-Handed Operation
At this point, it's a pretty obvious win, but a pistol has no comparison for one-handed operation. That's true no matter which rifle or shotgun you pick up.
That leaves you one hand free to:
Talk to the 911 operator with your phone
Open doors to move around your house to protect your family and seek cover
Usher kids and other family members into a safe room or area where you intend to stand your ground
Maneuverability
Now granted, a pistol with arms extended for firing isn't much shorter than a home defense shotgun or a short-barrelled rifle. But, it can be brought in to the chest when rounding corners and to pass obstacles while still keeping the muzzle ready to engage immediately.
A pistol is clearly superior when getting around the house, especially when you consider the opportunity to use a free hand on door knobs when needed without losing significant engagement capability.
Pistols Are Easy to Store Safely
Ever shop for secure, quick-access safes for a home defense shotgun?
Let's face it, trigger locks are a disaster waiting to happen when somebody kicks in your door at night and the adrenaline is pumping. You need a safe that keeps your gun away from kids and untrained adults, yet is quick to access when you need it.
Although you can find a quick access safe for a shotgun or rifle, the shear size of those platforms make finding a good place for them challenging.
A Couple of Suggestions
Subcompact Pistols Aren't a Great Idea
First of all, think twice about getting a handgun for concealment and also using it for home defense. I completely understand if that's all you can afford for now, but understand that there's no point in a subcompact frame for home defense.
It will be dark, your adrenaline will be jacked, and your hands will appreciate the larger features of a full-sized gun.
And, you have a full capacity magazine right there in the gun ready to go.
Forget trying to toss an extra mag in your BVDs!
Consider Adding a Flashlight
There's nothing like a good light for target recognition. And, there's no reason to tie up a hand full time with a flashlight when you could mount one on your gun.
Hopefully, you're thinking about a piece with a rail, right?
Lasers Can Be a Great De-Escalation Tool
Would you stop advancing when someone lit up your chest with a laser?
There's nothing like lasing your target to let them know that incoming rounds are imminent and will be well-placed. Anybody in their right mind should back down in the face of that threat.
On the other hand, if you didn't have a laser, the thug might just assume that you were bluffing about having a gun.
I hope I got you thinking about making your home safer. Be sure to check out our other stuff on pistols and handgun safes.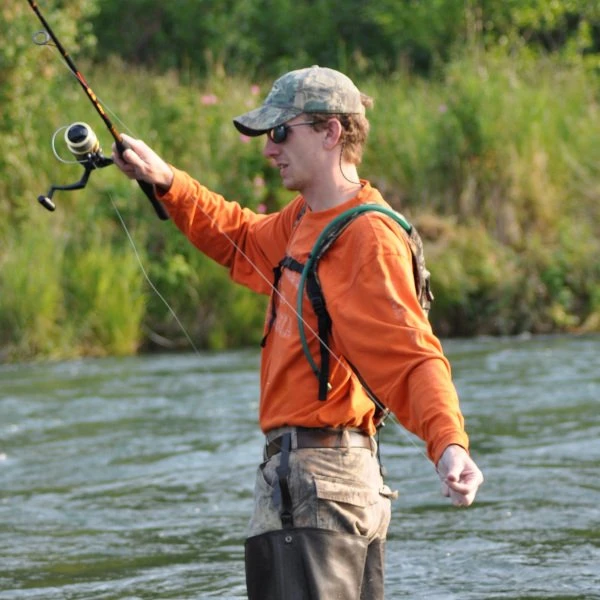 Hi, I'm Jody. I graduated with honors with a Masters of Science in Computer Engineering and have over 15 years of experience working as an engineer with electronics products. I'm a lifelong learner and tinkerer and enjoy automating things around the house so I can solve bigger problems than getting out of bed to check if the garage door is closed . . . like too little sleep!