Like living in a safe place? Who doesn't right?
Want to see how your town stacks up to the rest of Tennessee?
Check out our list of the safest places in Tennessee and explore the data for OVER 60 towns embedded in the map down below.
Tennessee – The Volunteer State
Tennessee is known as The Volunteer State, and the state motto is "Agriculture and Commerce." It is has been ranked as the seventeenth most populous state in the country, and was admitted into statehood on June 1st, 1796 as the sixteenth state. Kentucky, Virginia, North Carolina, Georgia, Alabama, Mississippi, Arkansas, and Missouri border Tennessee. The state capital is Nashville, which is the second largest city in the state, behind Memphis.
The state flower in Tennessee is the Iris, and the state tree is the Tulip Poplar, and both of these can be seen throughout the fifty-four state parks throughout the state. The state animal is the raccoon, and the state bird is the mockingbird. The state has several famous attractions, including the Grand Ole Opry, the Great Smoky Mountains National Park, and Graceland, which is the home of Elvis.
Tennessee has a great many universities and colleges, including Cumberland University, Tennessee State University, the University of Tennessee System, which includes several colleges such as the University of Tennessee Health Science Center and the University of Tennessee Space Institute. The state has several sports teams, including NFL team the Tennessee Titans, NBA team Memphis Grizzlies, and NHL team the Nashville Predators.
How we ranked the cities
To come up with the safest places in Tennessee, we:
started with reported crime data collected and published by the FBI for 2014 (the latest year available)
filtered out tiny towns (<5k residents, sorry folks!)
looked at crime rates per 1,000 residents
weighted violent crimes more than property crimes to establish a final, composite score
ranked the towns based on that score
Of course, other factors go into the best places to live, but a low crime rate seems like a great place to start!
We were even surprised in a few places. Often, smaller towns are safer, as shown by our burglary risk calculator.  But, even Knoxville made the list!
That brings up another point, there is a delay in the data for it to get compiled, normalized, and released by the FBI.  So, the 2014 data that we had available does lag reality by a bit.  And unfortunately, not all localities report this data, so some nice places may have been left out.
#1 Newport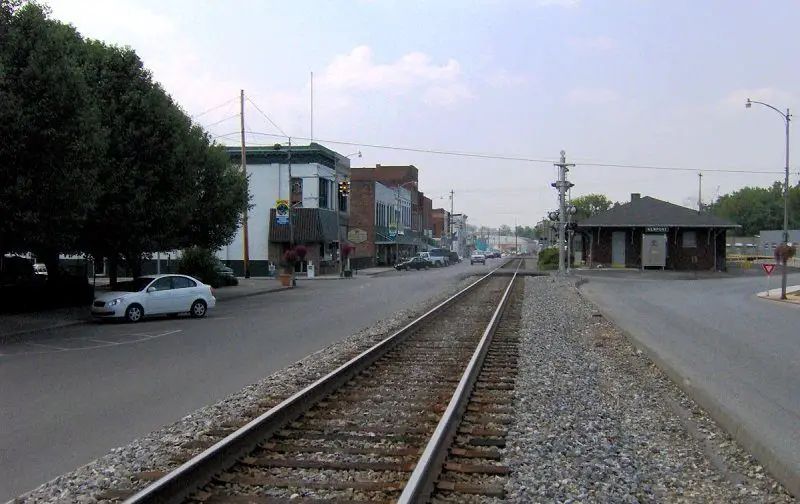 Population: 6,945 (2010 census)
Newport is located in the eastern part of Tennessee, along the Pigeon River. Several historical buildings are located here, including Beechwood Hall, Cocke County Courthouse, and Rhea-Mims Hotel.
Newport has several sports teams for young children, including Smoky Mountain Little League and youth recreational basketball. The city also has an adult volleyball team, a city park with an outdoor pool, playgrounds, and a skate park, which gives both children, teenagers, and adults something to do to keep busy throughout the year. Newport's location on the Pigeon River lends to a scenic area, which is great for photographers and nature enthusiasts.
Newport is part of the Cocke County School District, which has a high school and two elementary schools. Newport Grammar School is also located in the city.
#2 Crossville
Population: 10,795 (2010 census)
Crossville, located in the central part of Tennessee, was named after the cross section of Great Stage Road and Kentucky Stock Road, which formed in the settled area. The town was incorporated in 1901.
There are lots of things to see and do in Crossville, including parks such as the Duer Soccer Complex, Meadow Park Lake, Centennial Park, and even the Crossville Dog Park. The town also has twelve different golf courses, and the town calls itself "The Golf Capital of Tennessee." The Cumberland County Playhouse is also located here, and it is a large non-profit performing arts center. The United States Chess Federation is in Crossville, after moving from New York.
Crossville has a community calendar that is updated regularly with the city's events, special occasions, and meetings.
It's OK to brag . . . just don't overdo it!
#3 Dyersburg
Population: 17,145 (2010 census)
Dyersburg is found in the western part of Tennessee, and is a major retail, cultural, and medical center for residents all over the area, even those in Arkansas and Missouri. The town motto is "Dyersburg…the Gateway to Everywhere!"
The town newspaper, The Dyersburg State Gazette, has been published since 1865. Dyersburg also has several radio stations.
Along with public and private schools for elementary, middle, and high school students, Dyersburg is also home to Dyersburg State Community College.
Dyersburg has several museums worth noting, including an Army Air Base Memorial and the Dyer County Museum. There are several parks and recreational areas, including Future City Recreation Center, the ability to go canoeing and kayaking on the Forked Deer River at the Forked Deer River Park, and a youth sports program.
Dyersburg has a few yearly events, such as the Annual Dyer County Fair, a farmer's market with live music, and Sorghum Valley Christmas and antique village.
Don't Stop Here!
Be sure to tinker with the map below to see all of the data on property and violent crimes for all the cities that we ranked to make our list.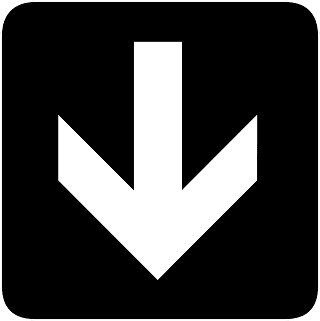 #4 Savannah
Population: 6,917 (2000 census)
Savannah is a town in southern Tennessee, and had the original name of Rudd's Ferry before getting changed to Savannah.
Savannah has several parks and recreational facilities, including Wayne Jerrolds River Park, complete with boat ramps, picnic areas, and an overlook that allows you to take in the breathtaking scenery. Also hosted in this park is the town's annual Bluegrass Festival that is held each summer. Savannah City Park has a skate park, a playground, walking trails, tennis courts, and baseball fields. Tennessee Street Park has two playground areas and a small splash park, as well as a concession stand. Savannah also offers sports programs for both adults and children.
#5 Athens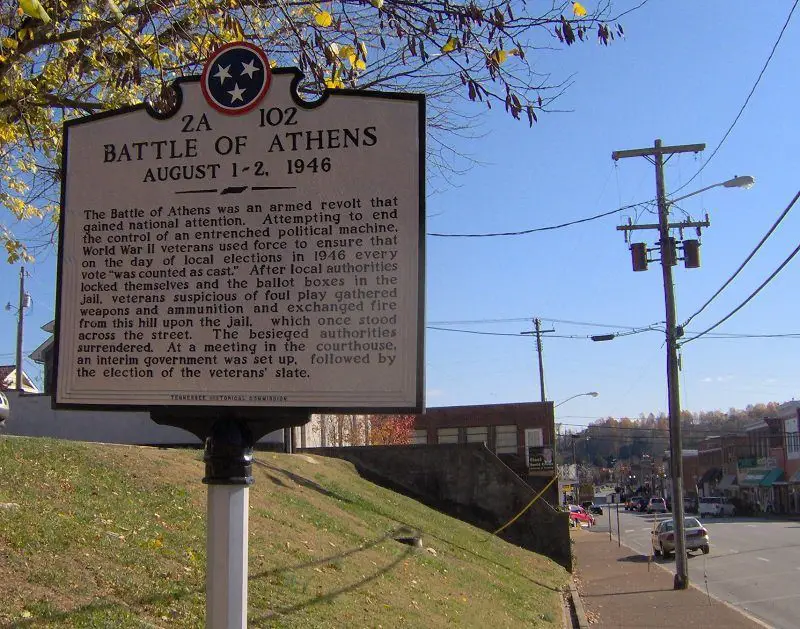 Population: 13,458 (2010)
Nicknamed "The Friendly City" with a motto of "Progress Since 1821," Athens can be found in the southeastern part of Tennessee.
Athens has its own daily newspaper, called The Daily Post Athenian, seven different radio stations, and one television station. The major employer in the area is the headquarters and distribution center for United Grocery Outlet, which is a chain supermarket.
There are several different elementary schools for students to attend, as well as a middle school and a high school in the area. Athens is also home to Cleveland State Community College, Tennessee Wesleyan University, and the Tennessee College of Applied Technology of Athens.
Along with a community pool and several different picnic and pavilion areas, there are playgrounds and natural parks in the city. Some of the city's special events include a Daddy-Daughter Dance, a Mother-Son Dance, a Soapbox Derby, and several youth and adult sports teams. It is also home to Sounds of Summer, a summer concert event held in the city.
#6 Rockwood
Population: 5,562 (2010 census)
Located in the eastern central area of the state, Rockwood is a smaller city that has plenty of land (almost eight square miles) for parks and beautiful scenery. The town has almost eight square miles of land, giving way for plenty of parks and scenic overlooks.
Rockwood students attend school at several schools in the area, including preschools, daycare centers, middle schools, high schools, and elementary schools. Roane State Community College is also located nearby.
Rockwood is home to plenty of restaurants, including Subway, McDonald's, and local places, like Alice's Restaurant and Jake's Tavern and Grill. Rockwood also has plenty for its residents to do, including baseball fields, softball fields, soccer fields, parks, a golf course, and a swimming pool.
How Safe are You? Use our calculator to asses your risk.
#7 Covington
Population: 9,038 (2010 census)
Covington is located in the western part of Tennessee, and is only a few miles away from the Mississippi River.
Covington has several schools, including elementary, middle, and high schools, and the area is served by the Tipton County School District. Along with schools, The Tipton County Museum is also located here in Covington. The museum has plenty of artifacts from the entire county's past, and is a very educational experience for those seeking to learn more about the area.
Several parks in the area, including Patriot Park, Cobb-Parr Memorial Park, which has beautiful gardens and scenery, Frazier Park, which has playground equipment, basketball courts, and picnic areas, and finally Project Play, which is located within the Cobb-Parr Memorial Park, and is a large and well constructed playground. The town also has a SportsPlex, which has a gym that offers classes in Pilates, aerobics, and dance, as well as treadmills, elliptical trainers, and a racquetball area. The SportsPlex also has a swimming pool and kids programs offered throughout the year.
#8 Pigeon Forge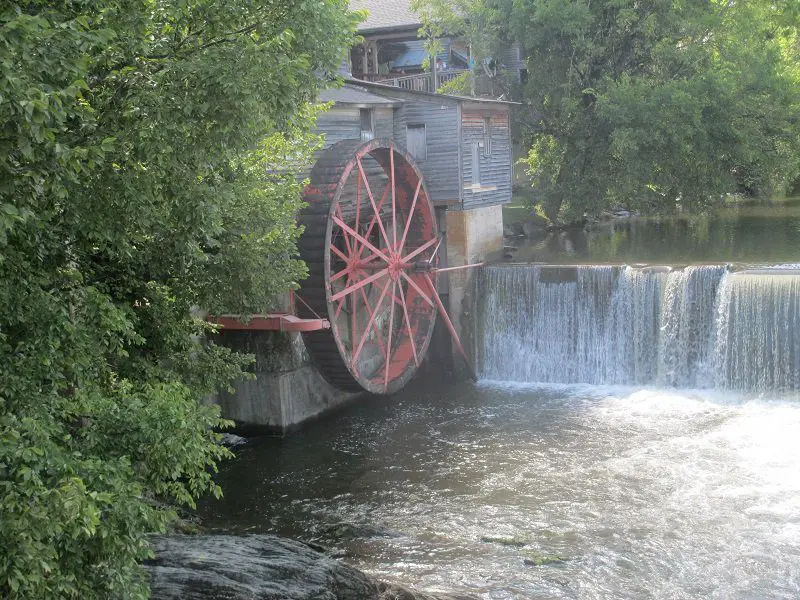 Population: 5,875 (2010 census)
Pigeon Forge, a small mountain resort town, is located in Eastern Tennessee, with a town motto of "The Center Of Fun In The Smokies.
Pigeon Forge is a tourist location, with attractions such as The Dollywood Express at Dollywood, which is at the Dollywood Theme Park located here in the city. Also located here in Pigeon Forge is the Dixie Stampede Theater, The Titanic Museum, the Southern Gospel Museum and Hall of Fame, a Wonderworks Children's Museum, Jurassic Jungle Boat Ride, and NASCAR Speedpark. The town is also home to a variety of car and truck shows throughout the year, as well as plenty of parks, gardens, and playgrounds. There are also various shopping centers around the city, which help provide employment and shopping for residents and tourists. There are plenty of things to do in Pigeon Forge, especially for families to explore together.
#9 Knoxville
Population: 178,874 (2010 census)
Knoxville is the third largest city in Tennessee, and is located in the eastern part of the state. Knoxville's nicknames include "The Marble City," "Heart of the Valley," "Queen City of the Mountains," and "Gateway to the Great Smoky Mountains."
With large shopping centers, restaurants, and plenty of attractions, such as hot air balloon rides, World's Fair Park, and even a zoo, there are plenty of opportunities for entertainment. The city is big on arts and culture, with several theaters around the area for movies, performing arts, and musical entertainment, such as concerts.
Knoxville is home to several sports, including basketball, soccer, and hockey. There are several different universities and colleges in Knoxville, including the main campus of The University of Tennessee, Pellissippi State Community College, Johnson University, and South College.
#10 Sparta
Population: 4,925
Sparta, which was named for the city of Sparta in Greece, is nicknamed "Bluegrass USA." Sparta can be found in the central part of Tennessee, and it was founded in 1809.
Due to its location on the Calfkiller River, Sparta is a prime location for beautiful scenery and nature lovers – there are streams, rivers, and parks, all perfect scenic landscapes with waterfalls, lush trees and greenery, and places to hike, bike, and explore. The town also has plenty of park areas, playgrounds, and venues where special events are held year round.
That does it for this list. Know a town in Tennessee that deserves a mention? Let us know in the comments!
Sharing . . . a favorite thing.
Be sure to check out our articles for other states too!