Looking for a nice place to live?
Want to see if you're living in a shady town?  Of course you do!
Check out our list of the safest towns in Kentucky and explore the data for OVER 70 towns embedded in the map down below.
Deo gratiam habeamus
The Commonwealth of Kentucky boasts a variety of geography and abundant wildlife, hosting the largest elk herd east of the Mississippi.
Sounds delicious!
Known for beautiful rolling hills and bluegrass meadows, Kentucky also boasts more waterways than you could explore in a lifetime. From the Blue Ridge mountains to the Mississippi River, the state offers plenty of outdoor recreation. I hear they like horse racing too.
Originally dominated by agriculture, more recently the economy has diversified with auto manufacturing making up a large revenue stream and the coal industry still holding its own as well.
How we ranked the cities
To come up with the safest cities in Kentucky, we:
started with reported crime data collected and published by the FBI for 2013 (the latest year available)
filtered out tiny towns with less than 5k people
looked at crime rates per 1,000 residents
weighted violent crimes more than property crimes to establish a final, composite score
ranked the towns based on that score
Of course, other factors go into the best places to live, but a low crime rate seems like a great place to start!
There aren't a lot of big towns in Kentucky, with no city over 750k residents.  But, there was no shortage of smaller towns to look at.  One thing that was surprising is the number of Cincinnati suburbs that made the top 10.
One more thing, there is a delay in the crime data before it's vetted and released by the FBI.  We used the latest data available, from 2013.  And unfortunately, not all towns report crime data, so some nice places may have been left out.
#1 Villa Hills, KY
Population: 7,489
If you believe Cincy Magazine, Villa Hills was the number 1 suburb in the Cincinnati metro in 2014.  Maybe they appreciate a low crime rate too!
Having a goose egg for violent crime rate really helped the town to the top of our list.  Located along the Ohio River in northern Kentucky and just a stone's throw from Cincinatti, this town is taking care of business.
#2 Flatwoods, KY
Population: 7,423
Set in Greenup County (nope, not misspelled), Flatwoods is a bedroom community to Ashland, which is just barely large enough to have a suburb.  A Sunday school was first recorded at Advance Methodist Church in 1860, but the town wasn't incorporated until 1938 when it also changed its name.
As a small town, there aren't major employers, but there is some industry due to the Ohio River with major shipping and rail traffic.
Nearby Greenbo Lake State Resort Park is less than 30 minutes away offering a bit of outdoor fun.  And, nearby Huntington is home to Marshall University offering the opportunity to watch the Herd on Saturdays.
It's OK to brag on your town . . . just don't overdo it!
#3 Highland Heights, KY
Population: 6,923
Located in the northern part of the state, Highland Heights is right across the river from Cincinnati but does well with crime rates despite the proximity to a large(ish) town. The town is home to one Fortune 500 company, General Cable, and its location on the beltway of Cincinnati gives quick access to other parts of the town.
Division 1 school, Northern Kentucky, is also in town and offers educational opportunities or sports and the arts for entertainment.
#4 Taylor Mill, KY
Population: 6,604
Practically neighbors to Highland Heights on the outskirts of Cincinnati is Taylor Mill.  Just like its sister to the east, Taylor Mill's near-zero violent crime rate vaults it onto our list.
#5 Edgewood, KY
Population: 8,722
Edgewood is yet another Cincinnati suburb with access to the beltway of 275 on the southwestern side of town.
As a suburb, there isn't much for industry beyond St. Elizabeth Hospital.  But what they do, they do well.  It has been one of the top 50 hospitals in the United States from 2006-2011 according to HealthGrades.
The town has two parks, Presidents Park and Freedom Park.  Presidents Park has baseball and basketball facilities while Freedom Park has places to play volleyball, soccer, and baseball.
#6 Mount Washington, KY
Population: 12,083
Mount Washington is a quickly growing suburb of Louisville (20 miles southeast) with a long past.  Originally called Mt. Vernon to honor George Washington, the name had to be changed when they applied for a post office using the name and were told another city had already claimed the name.
The town was incorporated in 1822 and at that time already had three churches, two schools, and six stores.  Given the history, it still has several towns on the National Register of Historic Places.
A 3.2/1k resident violent crime rate keeps Mount Washington in the top 10 safest cities in Kentucky.
How Safe are You? Use our calculator to asses your risk.
#7 Fort Mitchell, KY
Population: 8,263
Yet another suburb of Cincinnati, Fort Mitchell is on the southwestern side of town with Interstate 71 running into downtown and the beltway on its southern border.
Its name comes from the fort designed by Civil War General Ormsby Mitchel, who designed the fort and also taught at Cincinnati College.
And in case you're putting together your bucket list, Fort Mitchel is also home to the world's only ventriloquist museum.  That seems pretty unlikely . . . at least until you consider the market for ventriloquism tourists.
#8 Fort Thomas, KY
Population: 16,225
Located just across the Ohio River from Cincinnati, Fort Thomas boasts river and interstate access to 275 and 471 into downtown. It's one of the larger cities on our list but still manages a very low violent crime rate in the single digits.
And the proximity to the city means that there is plenty to keep you entertained on the weekends.
#9 La Grange, KY
Population: 8,358
In Oldham County near Louisville, La Grange is a charming small town just a short commute from the larger Louisville. The city was founded in 1827 and named to honor the Marquis de Lafayette, a French American Revolutionary war hero.
The paradox of La Grange's inclusion on our list of Kentucky's safest cities is that nearly 4,000 inmates are housed in correctional facilities in and around the town. I guess all of the prisons are a good deterrent!
#10 Independence, KY
Population: 26,110
If you were worried that we hadn't covered all of the suburbs of Cincinnati south of the Ohio River, then you'll breath a sigh of relief. Independence is south of the beltway on the Kentucky side of the river and also sports impressively low violent and property crime rates.
The town is one of the fastest growing municipalities in the state and offers a mix of rural and urban amenities.  The town is minutes from the airport and a short ride from Reds or Bengals games.
But, it still feels like a small town.  You can even schedule a vacation check from the police when you're going to be out of town for a few days.

Sharing . . . a favorite thing.
Be sure to check out our articles for other states too!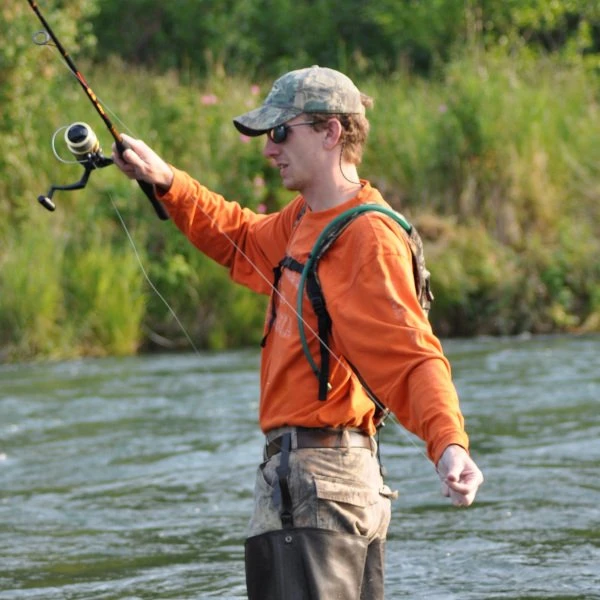 Hi, I'm Jody. I graduated with honors with a Masters of Science in Computer Engineering and have over 15 years of experience working as an engineer with electronics products. I'm a lifelong learner and tinkerer and enjoy automating things around the house so I can solve bigger problems than getting out of bed to check if the garage door is closed . . . like too little sleep!