Are you one of those people that adapts to new technology without a thought?
Are you tired of your spouse spraying cold water on all of your home automation ideas?
Well, we'll give you some time-tested tips for easing them in slowly so they'll look forward to your new home automation gear instead of issuing ultimatums about your eviction. As with all things involving people and emotions, a disclaimer that "your mileage may vary" is warranted. But, following this prescription is your best shot at success.
Why I Wrote This
First, I've seen this in my own home.
And while my wife is fairly receptive to my "hobby", I've had to employ some of these exact techniques.
While some people have an easy time falling in love with the idea of home automation, others just have a difficult time coming to appreciate the conveniences. This happens for roommates, spouses, you name it – one of them loves the idea of home automation, while the other isn't all that interested, or is against the idea altogether.
Just like any difference of opinion in a relationship, disagreements can put a strain on the relationship if not addressed and worked out. That's especially true when your partner isn't willing to participate at all (for example, he or she won't use the security system properly or at all, thus setting off alarms on a regular basis).
If this sounds like a regular problem that you have in your home, rest assured, there are ways that you can work with your spouse to help introduce them to home automation, and help them realize why it is that you love it so much! Who knows, maybe if you can explain the benefits and show them how much easier it can make day to day life, maybe they will start to appreciate it and love it just as much as you do.
Principles to Follow: Getting Your S.O. to Appreciate Home Automation
First, let's cover some ground rules that others have found helpful. These will serve as principles that you can follow as you implement your smart home dreams.
When in doubt, start simply
No control > Voice Control > Phone/Physical Control
Find 1 or 2 use cases that he/she can REALLY get behind (Warning: This requires communication)
Don't adopt technology too early (Kickstarters may be cool, but glitches could get your smart home gadgets KICKED OUT)
1. Explain what Home Automation Can Do
If your spouse is usually the one who picks up the kids from practice, takes them to and from school, and has him or her spending a great deal of time locking and unlocking doors (especially with full hands!), setting alarms, and turning on and off lights.  If you explain how home automation can be helpful in taking care of these everyday tasks, your spouse might be more likely to want to check it out.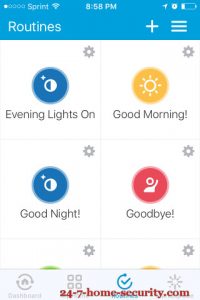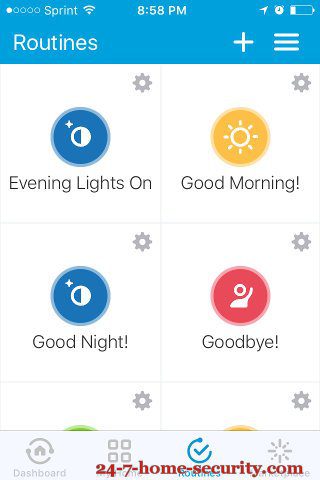 Not having to unlock the door or turn on lights inside when you're carrying a baby or groceries can be really nice!  There are so many things that can help make everyday tasks a thing of the past.
Start by looking through our list of the best home automation ideas or cool things to do with Hue bulbs to get some inspiration.
2. Do Research Together
Involve your significant other in research of home automation equipment and ideas so that he or she doesn't feel left out.  By involving them in the process, you are allowing them to feel like they are really a part of the process, including them from researching ideas to implementing them, to learning how to use them together.
Maybe their concern is your blowing a paycheck on "toys", and you need to talk through how much to save and budget for new devices. This is a great time to understand and talk through any reservations they have. And, it's important that they understand your desires too.
You may need to trade a new purse for a Logitech Harmony remote to get things started. :)
It will probably feel more welcoming for both of you, instead of your significant other feeling as though they have to learn to use it.  Plus, designing your own home automation system together can be an enjoyable and creative experience for both of you!
3. Show Your Significant Other Home Security Benefits
Maybe you can apply to another need that your spouse identifies with – security! Studies regularly show that added security is one of the major reasons people consider home automation in the first place.
Whether or not you have a security system set up in your home, you can easily set up your home automation to assist!  Many different home security systems have smart phone apps already out there, so you can work out your home automation and home security systems to make one incredibly powerful security system.  From there, you can set up to receive notifications on your smart phone regarding your alarm, lights, and even doorbell alerts!
What if you never had to worry about whether or not you closed your garage door again? That's easy with home automation!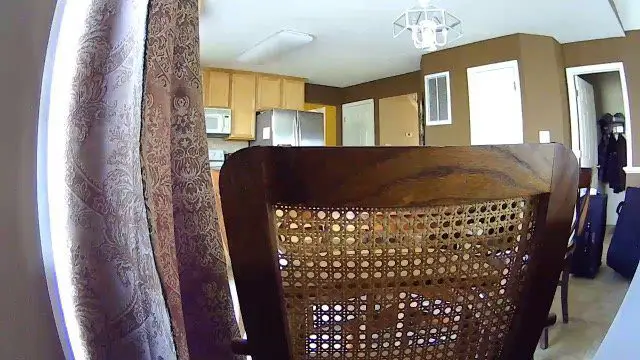 You can arm or disarm your alarm system from home or on the go, and even set up old cell phones or cameras around your house to act as security cameras, sending feeds to your cell phone!  This makes it easy to keep an eye on what's going on at home while you are away.
4. Cater to Their Wants … and get yours too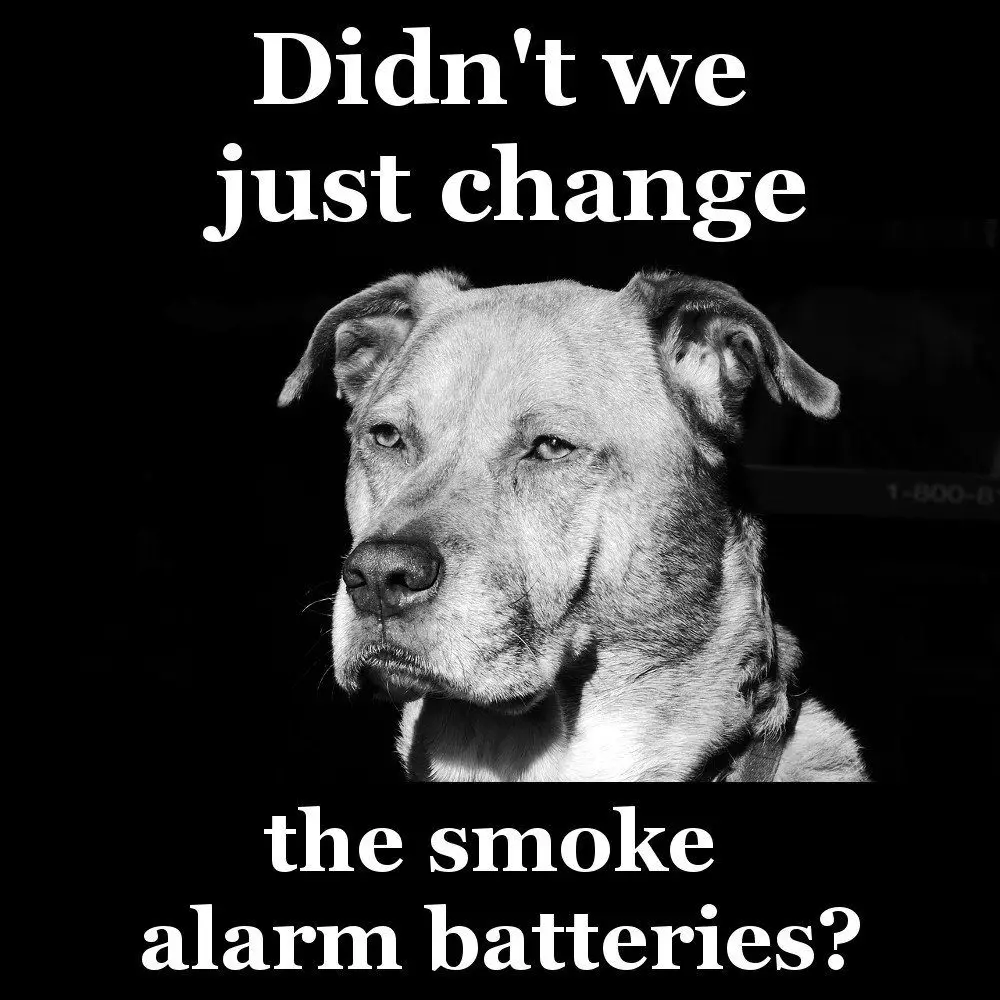 If your spouse is reluctant to get on the home automation bandwagon, try setting some things up that will appeal to him or her.
How about never waking up to a beeping smoke alarm?  You can solve that with the Roost Smart Battery!
For example, try getting some smart lighting going in the house – set up the lights to dim during dinner time to create a relaxing atmosphere, or to give just the right amount of light in his or her favorite reading chair, so that they do not have to get up to switch the lights.
You can also help create a relaxing evening for them by setting up nice dimmed lights in the bathroom, along with their favorite music playing (and depending on the items you have, you can really fall in love with something like Amazon Echo, which allows you to change music and radio stations with your voice alone).  This is a great way to get them to see the fun and amazing things that home automation can do!
5. Consider Amazon's Alexa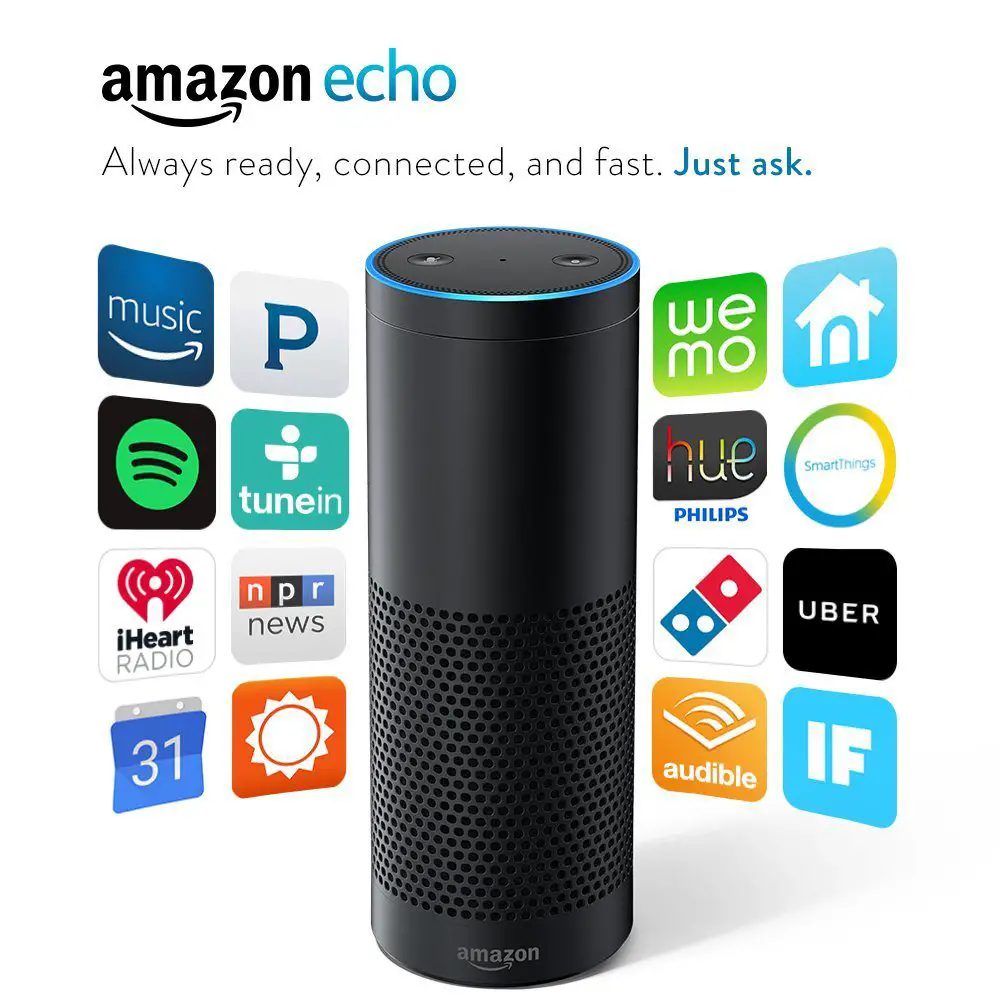 Amazon Echo is an amazing idea for those who are reluctant to try home automation.  The concept of being able to use Echo to do simple things, such as turn on and off the lights, start up music, read the news, and even set alarms and give you weather reports.  Easy to connect to your devices, such as smart phones, it gives you almost total control over everything in your home that can be controlled with a device (need that garage door open?  Want to start the timer for dinner in the oven?  The possibilities are almost endless).
If you have a spouse who is reluctant to try out home automation, this is a great place to start.  With a decent price tag for what it can do, it has something to offer everyone.  Plus, there aren't any complicated steps or things that your significant other will have to learn – all you do is speak the command and Amazon Echo makes it happen!  Since there is no learning curve (and no annoying buttons to press), it might be the idea you've been looking for to make your significant other fall in love with home automation just like you!
5. Upgrade Appliances and Devices
Maybe convenience and security aren't what gets your partner excited. If they love the kitchen, smart appliances or an Amazon Dash Wand to convert from tablespoons to cups is just the ticket to a new device.
There are plenty of appliances and devices out there that might help your spouse fall in love with the idea of home automation, including devices such as Amazon Echo with Amazon Alexa, smart lighting, such as Phillips Hue Bulbs, and even refrigerators, like those from Samsung.  All of these devices and appliances are helpful around the house, and can make tasks like grocery shopping so much easier on your family.
Being able to turn on a crock pot or oven from the ball field may be the tipping point for getting an introduction to home automation.
7. Make Bedtime Routines Simpler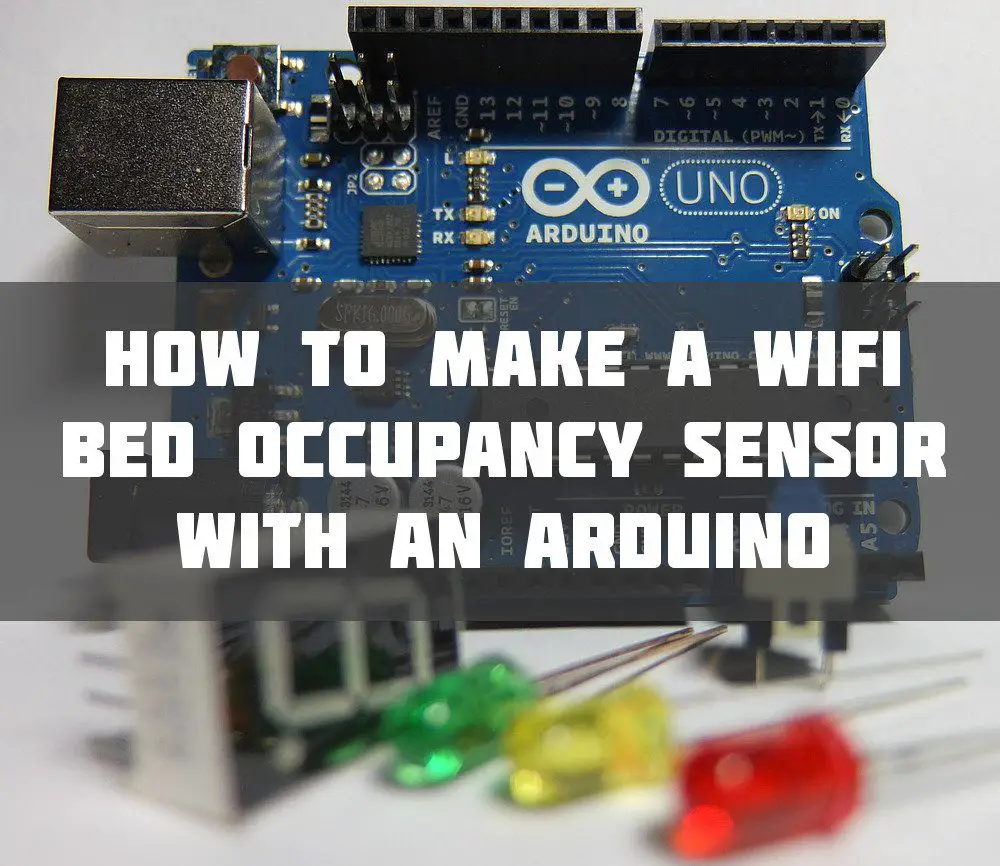 Simplify your bedtime routine with home automation!  You can control everything from one device or remote with ease – background music, lights, alarms, and even fans and air conditioners, making it easy to fall asleep without having to spend extra time out of bed trying to turn everything on and off.  While your significant other might be a little reluctant to enjoy home automation the way that you do, you can't argue with making things simpler!  Sooner or later, your significant other will find these ideas incredibly helpful – especially when overly tired or not feeling well.
You can set the lights to dim at a specific time, getting you ready for sleep, or you can do that yourself with a dimmer switch.  Want to watch a little television for bed?  Set the timer for a half hour to allow you to doze off.
8. Ease into the Idea of Home Automation
If your significant other isn't crazy about the idea of changing a lot of things in your home to embrace the concept of home automation, than don't force the issue.  You can talk to him or her about replacing one or two things at first.
For example, start with replacing one or two of the light bulbs in your home with smart bulbs, and see how they react.  If, over time, they start to like the idea, then you can continue implementing things one idea at a time.  Eventually, your significant other might be wondering how they were ever able to live without some of these ideas!
9. Make it Easy to Understand
Home automation is meant to make every day life easier for those in the home, not more difficult.  Perhaps if your significant other is reluctant to get excited about home automation, it could easily be because it isn't as easy for them.  One thing that you can do to help them embrace the idea is to do everything you can to make it easy on them.
Normally, that means having things truly automated – doing things without any input required.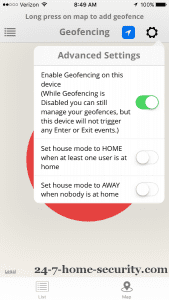 That could mean using geofencing to arm your security system.  Or, it could be turning the thermostat up and the lights off when you leave the house.
Label the keypads and switches so they don't constantly have to guess at which one controls what in the home.  For home automation ideas such as lighting, leave detailed notes, or set it up in your smart phone in lists such as "favorites" so that your significant other has an easier time figuring out which modes to use.
Try out Amazon Echo and Alexa. It's so much easier when all you have to do is speak a command, and have it happen!  No codes to remember, no frustrating steps – just tell the device what you want to do, and you're ready to go!
10. Don't Push
If your significant other just isn't interested in home automation, no matter what you try, not pushing is key.  If you still have the desire to have home automation in the home, that's fine.  If you try to force your partner to use it, you're just burning a bridge.  Try not to get upset if they choose to stick to their way of getting things done.  Who knows, maybe in the future, if they see how easy it makes things for you, they might be more inclined to give it a try.
Relationships are more important than things!
In Conclusion…
Creating a helpful smart home doesn't have to be at the expense of those who aren't into the idea.  You can easily make the whole idea of home automation more inviting and exciting for the rest of the people in your home, especially once they start using it and see all of the amazing things that it can do!
If you don't share this, you'll always wonder if you could have prevented your best friend's divorce . . . the correct choice is obvious.