Here's an idea:  Give the gift of home security this year!  If you know someone who likes to be prepared for anything, then these home security gifts may be a good idea to help them take that one step further.  These images will link you to Amazon where you can review more detailed cost and ratings.
Stocking Stuffers $10 and under
Key Chain Pepper Spray – If the person that you have in mind doesn't like the idea of carrying a gun around the house all of the time, pepper spray is a good alternative that will buy valuable seconds during a home invasion.

Super Grip Lock – This is a great solution to the problem of lock pumping or picking.  You put it on your deadbolt, and it makes sure that the lock can't be opened from the outside.  The only downside is that you'll have to remember to take it off before you expect to use the door.  But, it's more convenient and less expensive than some of the other solutions out there.
Indoor Mechanical Timer – You can use these to make it look like someone is home even when you are away from the house.  It's especially good for weekends that you'll be out of town and for nights that you go out to eat.  You can plug in a TV or lights to give a criminal the appearance that your home is occupied.


Indoor 7-Day Programmable Timer – If you don't like the idea of the lights coming on at the same time every day, this unit will let you have unique settings for each day.  That way, you can make the lights stay on later on the weekends and add some variety during the week.  For a burglar that cases the house ahead of time, that may fool them into choosing another target.

Fake outdoor camera – A fake camera is another good way to deter burglars.  It's on the list of affordable home security tips for sure. It's true that you can get cheap indoor cameras for a penance, but you get what you pay for and no criminal is going to believe that they are legitimate hanging under your eaves.  This particular unit is reviewed really well and has a flashing light to add realism, though I would probably paint over that because I don't see a lot of cameras with flashing lights.

$20-$30 Home Security Gifts
Master Lock Security Bar – Security bars like this one are a great secondary security device that can be used on sliding (patio) doors and on swinging doors.

19,000,000 V Stun Gun – A stun gun is very similar in application to the pepper spray listed above.  The downsides are that it requires closer proximity to the thug that's in your house.  The upside is that there is no cleanup issue from residual pepper spray in your carpets!

Fake TV – You may think that you can get away with plugging your TV into an outlet timer.  But, consider that this little guy has much lower power consumption and at $0.10/kwh, it can recoup its cost in a couple of years if you use it a lot.


Door Jammer – Know someone who has a door that they don't use a lot?  This is a great addition to guard against lock picking, lock bumping, drilling, or even a kick, and it doesn't require running screws into your nice floors.

LED Flood Light Bulb – If you know someone that already has outdoor security lights with older incandescent bulbs, these LED bulbs would be a great addition. They will have the average person about $10 / year (depending on use) and the expected lifetime is 23 years!

Z-Wave Motion Detector – If you already have a Z-Wave controller or a security system that supports Z-wave, consider buying additional sensors to augment the security measures that you already have in place.  Of course, if you have a system that supports Zigbee or other protocols, you can gift extra sensors for those as well. If you'd like to see what sorts of things you could do with some home automation equipment, check out our home automation ideas article for some really clever ones.

Home Security Gifts Over $40
Z-Wave Receptacle – Again, if you already have a Z-Wave controller or security system that supports Z-wave, then an outlet switch is a great way to make your house look occupied when you're away.  You can manually operate a lamp or TV with your smartphone or pre-program a sequence to run while you're away.


Z-Wave Outdoor Power Switch – This is the same idea as the outlet, except you can put it outside to control exterior accent lights.

D-Link camera – This little guy is a functional camera for under $50.  You have to realize that you are getting a fairly low resolution camera with weak features, but it is added security on a budget.  Depending on your needs, it may get the job done anyway.  Just know that D-Link will try to sell you extra monitoring services for a monthly fee.


Foscam Pan and Tilt – This Foscam camera is a little more expensive than the D-Link camera, but you get the added flexibility of looking around a room with the pan and tilt functions.  This model can also be upgraded with a microphone for 2 way audio.

---
Looking for more? You can also read our list of wireless security cameras.
If those security-minded gift ideas don't float your boat, hopefully they will get your brain headed in the right direction.  Give the gift of home security to your loved one this year!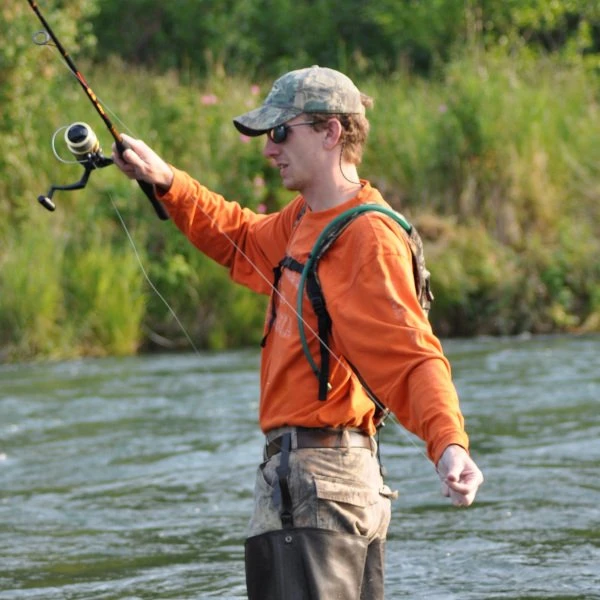 Hi, I'm Jody. I graduated with honors with a Masters of Science in Computer Engineering and have over 15 years of experience working as an engineer with electronics products. I'm a lifelong learner and tinkerer and enjoy automating things around the house so I can solve bigger problems than getting out of bed to check if the garage door is closed . . . like too little sleep!