Looking for a way to secure a door against a brute force attack and lock bumping at the same time?
A supplemental door lock can be a great solution.
They're more convenient than security bars and just as effective.
What We Thought about the Winonly Door Security Lock
Bottom line: This is a well-made lock that is a small price to pay for peace of mind while you're at home.
After using the lock for several weeks, a few things stand out:
It installs in just a few minutes with tools most have on hand
It's easy to lock and unlock when going in and out
The construction is solid, the frame or door may fail before this guy does
Why I Like This Style of Lock?
While many types of security bars and locks exist, I particularly like the style of the Winonly lock.
Here's why:
It attaches inside your door frame, unlike locks that screw into your floor. That way, you can use it with any type of floor and subfloor.
It's unobtrusive, unlike security bars which stick out several feet from the door and can be a tripping hazard.
When unlocked, it just hangs out on the door frame. That way, you don't have to figure out where to put it like a door wedge.
You can put it out of reach of a sneaky toddler to keep them from wondering outside and into the road when you turn your back!
Now don't get me wrong, those other locks and security mechanisms have their strengths, but this style does a great job of eliminating the downsides of previous designs.
Solid Construction
The machining and anodized finish of the unit looks really good, and fit in well with our rubbed bronze door hardware. And even more importantly, it's really secure once you lock it in place. It's heavy, but not overly so.
Installation Notes
Installation is pretty straightforward if you have adequate clearance between your door and the door frame. The EverPlus security lock mount is like a hinge, and it slides in between the door and the door frame.
The package includes 6 screws (3 1″and 3 longer 2″ screws) for attaching the lock to the door frame. You'll need the following for the installation:
Drill and 3/16″ drill bit
Pencil to mark the holes
(Possibly) Hammer and chisel or a router 😉
I had plenty of clearance on my doors. But, if you find that you don't have adequate clearance, you'll need to trace around the outside of the plate and remove a thin layer of your door frame to make room for the new lock.
The installation is simple. Simply close the lock and place it where you want it and mark the holes.
Once it's installed, simply rotate the latch to lock it in place and secure the door.
Be sure there is enough room to lock it in place after you mount it but not too much room to allow a large gap before the lock catches the door. Then, pre-drill the holes before inserting the screws. Afterwards, install the screws to secure the lock to the door frame, and you're done!
Alternative Door Security Solutions
If the EverPlus Security Lock won't work for you, the following products are also a good way to add extra security to your door.
Final Verdict
So what's the final call on the EverPlus Door Security Lock?
I think this is a great security lock for people who value easy installation, easy lock and unlock without bending over, and a discrete and tasteful design that keeps your home looking like one and not a prison.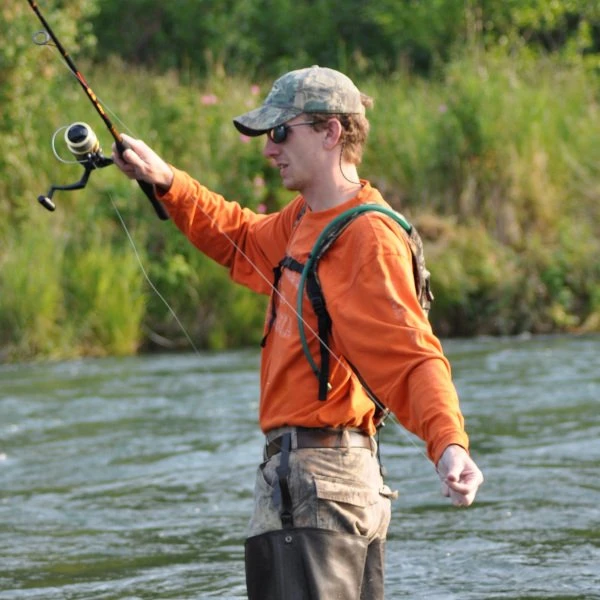 Hi, I'm Jody. I graduated with honors with a Masters of Science in Computer Engineering and have over 15 years of experience working as an engineer with electronics products. I'm a lifelong learner and tinkerer and enjoy automating things around the house so I can solve bigger problems than getting out of bed to check if the garage door is closed . . . like too little sleep!