[icon type="rocket"] Getting started
I'm going to assume that you're just starting to think about securing your home and give you an idea of the strides you can make with a very reasonable investment.  Our budget will be $200 for materials (tools won't be included), and I'll omit things that most people will have around the house already.  The only other thing that you'll need to add some do it yourself home security to your home is some elbow grease (AKA, a little work).
Many of the tips that we'll recommend here are those that have a big impact and a low cost.  You can see the complete list of DIY home security tips here that we have collected and sort the table based on cost and effectiveness to see if there are others that you would implement as well.
Deterring Criminals
For a secure home, it's most important to deter criminals from even stopping and checking my home out in the first place.  So, I'll start there.
Buy home security system signs. ($27)
Install motion-activated flood lights in critical areas.  For us, this was just a matter of adding a motion sensor to a flood light in the back of the house covering a couple of entrances.  But, I'll price the full lights for your benefit.  ($25)
On second thought . . . on to another house
If a burglar does stop to investigate or look a little more deeply, you want to have a robust defense.
Adjust sliding glass door height or mitigate excessive vertical travel. One door that I checked was fine, but another one could be lifted pretty substantially.  It probably wasn't enough to get the door out of the track, but the play could have been sufficient to work the lock loose.  So, I ran an extra screw into the top of the track to take some of the play out.  ($0.25)
Add bars in their tracks to stop sliding glass doors and windows from opening from the outside. This is something that was pretty easy for me with materials on hand.  I had two doors and one window that I added bars to.  I made them out of residual lumber that I had on hand.  If you don't have any lumber or small PVC pipe and wanted to go really cheap, you can always go out and trim a long, straight branch of adequate diameter to withstand an attempt to forcefully open the door if the lock is disengaged from outside.  ($0)
Add pin locks to windows and doors that you don't or can't use bars for.  For me, I prioritized the windows that were out of plain view from the street. ($10)
Implement a timer for lights to make it look like you're home, even when you aren't. We set ours to turn a lamp on and off when we're out of town.  ($12)
Fortify your swinging doors against forceful entry.  To do this, I removed the existing screws holding the strike plates for my door locks and hinges and added 3.5" screws.  ($4.50)
Secure your garage door emergency release.  This included shortening the emergency release cord so that it couldn't be easily hooked and pulled through the top of the garage door and adding guards to the lever itself.  ($3)
Lock your garage door when you go out of town to make it impossible to spoof the code and physically open the door. ($5 for a C clamp)
Where is all the loot?
And, if a thief does choose your home, you want to have the best chance possible to respond and defend your home as well as protect your valuables.
Purchase and use door stop alarms for any swinging door.  These will alert you even if someone drills or picks your lock.  Another option is a standalone entry sensor, but I prefer the door stop since you can set them aside when you don't need them or take them with you when you travel. ($10)
Develop and use a good hiding place for your valuables, such as these DIY home security tips. ($0)
Mark your valuables with your name so that they aren't easily sold if they are stolen.  This may discourage a burglar from taking them in the first place. I used a permanent marker and a scribe to write or etch my name.  If you have guns, a soldering iron or wood burning set would also work well on the inside of a stock or forearm grip.  ($0)
Maintain an accurate inventory of your valuables with model numbers, serial numbers, or other identifying information.  Pictures and video are good too. ($0)
So, what's the damage?
[counter num_start="0″ num_end="97″ num_prefix="$" num_speed="1500″ num_color="#272727″ text_above="And the total is . . ."]
You've just covered some significant ground on the way to making your home more secure without signing up for any services that are going to charge you every month. That's what I call do it yourself home security! It's a great start if you just don't have the budget yet for a home security system.
[content_band style="color: #fff;" bg_color="#FA5858″ border="all" inner_container="true"]Your accomplishment would be all of the reward that we need. Unfortunately, our servers need care and feeding to stay happy. So, help us out by spreading the word to your friends and coworkers. Thanks!
Share this Post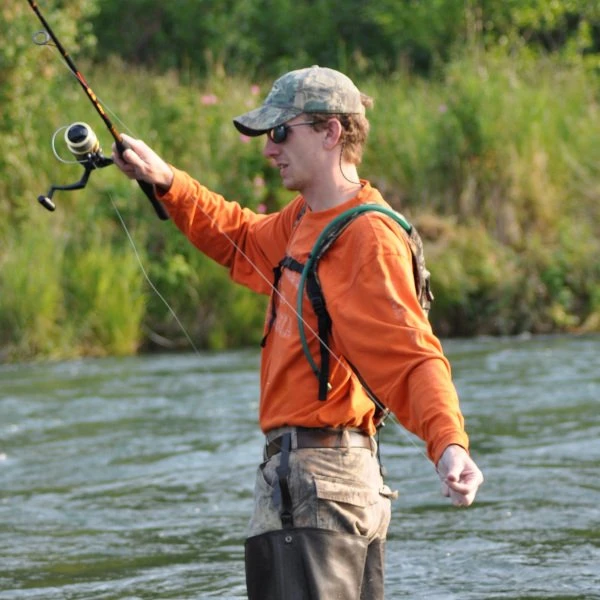 Hi, I'm Jody. I graduated with honors with a Masters of Science in Computer Engineering and have over 15 years of experience working as an engineer with electronics products. I'm a lifelong learner and tinkerer and enjoy automating things around the house so I can solve bigger problems than getting out of bed to check if the garage door is closed . . . like too little sleep!