Smart homes are no longer a thing in the future. Right now, more and more homeowners shift from traditional homes to home automation not only for convenience but also for home security. 
You can easily integrate your home appliances and other smart devices in one system and manage each through an app. Here, you can monitor your energy consumption to lower utility costs. You can also save time, effort, and energy when managing all of your devices.
While there are many communication protocols available to allow your devices to talk to each other, each can have their own pros and cons. One of the most popular and widely used for wireless devices is ZigBee.
We've put together all the details you need to know about ZigBee as well as some of the best ZigBee products you can add to your smart home system and build out your network.
What is ZigBee?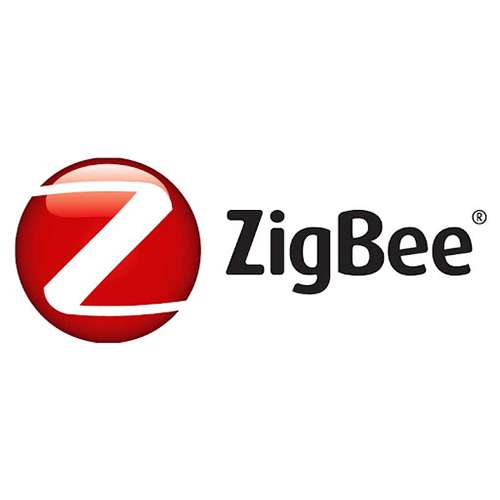 ZigBee is a wireless communication protocol based on the IEEE 802.15.4 standard. A lot of wireless devices use ZigBee because of its low power and low data rate capabilities which is ideal for most battery-operated devices. The technology is also cheaper compared to other wireless personal area networks like Bluetooth.
The ZigBee protocol has been around for more than 15 years and was originally developed by HomeRF Alliance in the late 90s. Now managed by ZigBee Alliance, this communication protocol has been widely used in wireless connectivity for home automation devices. While it's overall a great protocol, it has its own pros and cons:
Pros:
Low power consumption

Can support up to 65,000 devices in a single network

Less interference

Devices can connect in a mesh network

Devices are connected in a local network
Cons:
Low data transmission rate

May not be as secured as Wi-Fi

Many versions available and may slightly differ from each other

Not ideal for outdoor installation
What Makes ZigBee Home Automation A Good Option?
Since a lot of home automation devices require wireless communication for remote monitoring and control, it is important to choose a protocol that can meet those requirements. There are many communication protocols you can choose for your home automation system but may not meet all your needs. 
So makes ZigBee a great choice for smart homes?
ZigBee is intended as a low-cost option for low-data rate and battery-operated devices. Here are the key benefits of ZigBee products in home automation:
Wireless automation for light control

Communication between devices can operate with less interference

Control all your devices (appliances, security cameras, fans, lights, air conditioners) in one app

Uses IEEE 802.15.4 MAC sub layer to enhance the security and data encryption between devices

You devices can be controlled or monitored in a local network - no need for internet connection

Low power consumption which is ideal for battery-operated devices

Supports a mesh network which means devices can continue to work in a network even if one of them fails
ZigBee Controllers
When you purchase a smart device, it usually comes with a dedicated app from the manufacturer. But if you have too many smart devices connected to your smart home, it would be a mess to control each of the devices using different apps! 
This is where ZigBee controllers become handy. With a controller, you can simply make all your smart devices work in one app. 
Here, we have gathered a list of the best ZigBee controllers that might suit your needs:
Philips Hue Smart Hub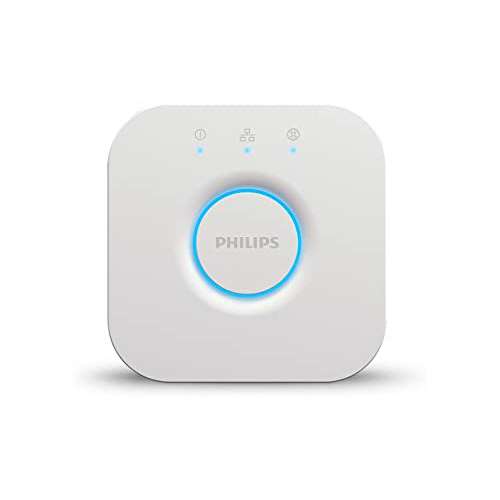 The Philips Hue Smart Hub is the best option if you have multiple Philips Hue products to control, such as the Philips Hue Lights. This ZigBee controller also works well with SmartThings, LogiTech, Nest, Yale, and many others. If you prefer to have control via voice command, you can also use it with Alexa, Google Home Assistant, and Apple HomeKit.
Are you a fan of using different Philips Hue Lighting Scenes? You can also activate this feature using the Amazon Echo. You can even assign names to your lights through the Philips app and use the same for voice control via the Amazon Echo. Or set motion sensors to turn your lights on or off, or change the light colors based on your mood or activities at home.
Hubitat Elevation Home Automation Hub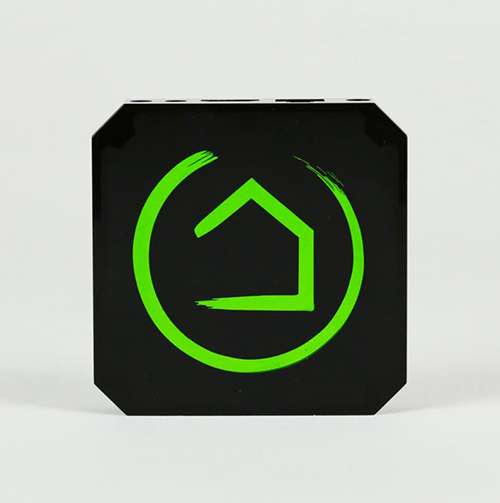 If you're an advanced user looking for a unique smart home experience, then the Hubitat Elevation is the best fit for you. The ZigBee-compatible hub allows you to have deep control and customizations without being limited to proprietary devices. The hub also supports a wide range of smart devices with different protocols and platforms.
Setting the hub for the first time can be a little intimidating for novice users. When adding devices, you will be taken to an empty table where you need to add packages and functionalities (like a Linux environment, making you feel like working on the system's backend).
The app also comes with three tabs - the dashboard, GeoFence status, and the app settings. This is where you can start customizing your system by adding rules and other functionalities you want to fit with your preferences.
Some of the devices that work well with Hubitat include Amazon, Google Assistant, Philips, Schlage, Iris, Ecobee, Lutron, Yale, and many others. It also supports Z-Wave and IFTTT.
SmartThings Hub 3rd Gen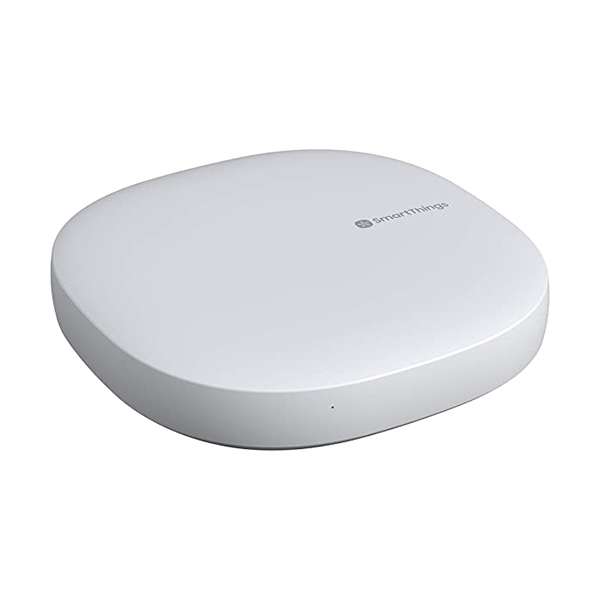 When you have several smart home devices connected in your home automation system, the best option to keep everything controlled and organized is to centralize it. With SmartThings, making everything connected is very easy and convenient.
SmartThings is a mature hub for those that want to talk to Zigbee and Z-Wave devices but don't want to tinker much with configuration.  It allows custom apps and has a robust developer network but is also easy to learn for novices. Check out our hands-on SmartThings review here.
Aside from being compatible with ZigBee devices, the hub also comes with three ports for the power adapter, USB port, and wired Ethernet connection. The SmartThings hub also works well with Z-Wave devices. So if you want to get the best of both worlds, rest assured that SmartThings will work fine with any popular devices you have at home.
Other devices you can control with SmartThings hub include Arlo Cameras, Philips Hue, Lutron Caseta, Schlage smart locks, Ring doorbells, Ecobee thermostats, and many others. Adding new devices to your hub is also straightforward. Simply scan the QR code of the device via the SmartThings app and that's it. You can also search for the device in the product list found on the app and add it manually.
Insteon Central Controller Hub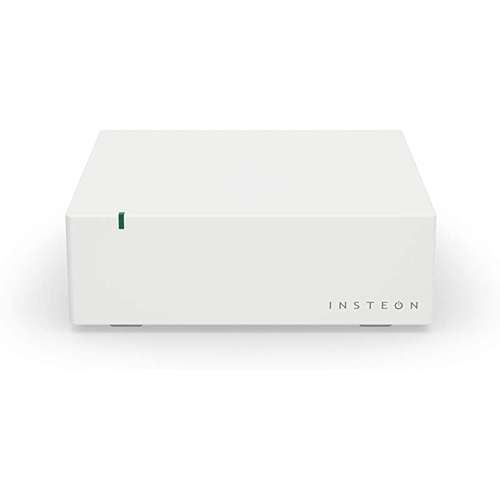 If you're looking for a smart hub that's affordable and easy to set-up, then you might want to consider the Insteon Central Controller Hub. What makes it great compared to other popular hubs is its dual-band technology so that all of your smart devices can communicate smoothly without any interruptions.
To set up the hub, simply download the app, follow the steps to finish the set-up, and start adding the devices. Since it supports a wide range of devices, it is easy to add more devices to your Insteon hub without compatibility issues. It can also be controlled via voice command using the Amazon Echo.
Insteon also works well with iOS, Windows, and Android devices. You can also add brands such as LogiTech, Sonos, Apple HomeKit, Stringify, Nest, and many others without any problem. If you own smart devices like cameras, thermostats, alarm sensors, smart bulbs, switches, and other accessories, you can easily integrate them with Insteon and add routines according to your preferences. You can even connect your smart home with Tesla if you have one!
Wink Hub 2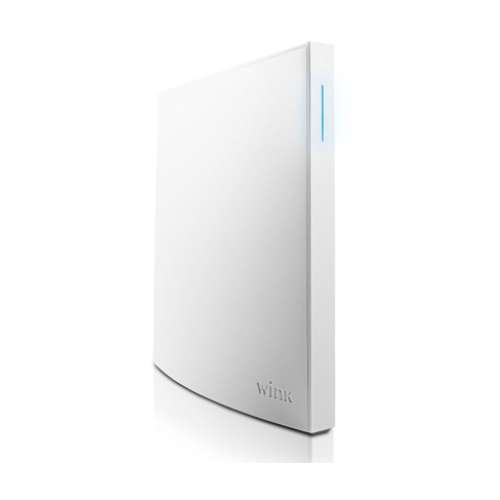 The Wink Hub 2 is another smart hub we would highly recommend because of its impressive features that comes at an affordable price. It is not only a ZigBee-compatible smart hub but also a controller with Ethernet and dual-band technology support. We did a detailed hands-on review of the Wink hub and really liked it.
This elegant and stylish-looking smart hub controller comes with a user-friendly app. Any novice in home automation would love not only its features but also its straightforward installation. It also supports Z-Wave, Lutron, Kiddie, IFTTT, and Clear Connect. And if you're a fan of voice commands, then you can also use it with Amazon Alexa.
Setting it up requires you to download the app through your Android or iPhone. You can install the hub through a wired connection (which is highly recommended) or wirelessly and follow the easy steps for configuration. You can relocate it anywhere in your house as long as you can connect it to a 2.4 GHz or 5 GHz Wi-Fi router.
Once you have everything set-up, you can simply add your devices from garage openers, cameras, thermostats, and even water-leak sensors. No need to worry about compatibility issues since Wink Hub 2 supports up to 66 products from different brands such as Arlo, Philips, Yale, Ring, Ecobee, and Honeywell to name a few.
ZigBee Fan Controller
So you want to control your ceiling fan wirelessly without the need to connect to the internet. Then getting a ZigBee fan controller would be a good option. There aren't a lot of options here, so you may need to resort to making a
DIY Zigbee fan controller
like we show in our guide. Either way, you can smarten your ceiling fan to beat the summer's heat waves with the following recommended ZigBee products:
Hampton bay Zigbee fan controller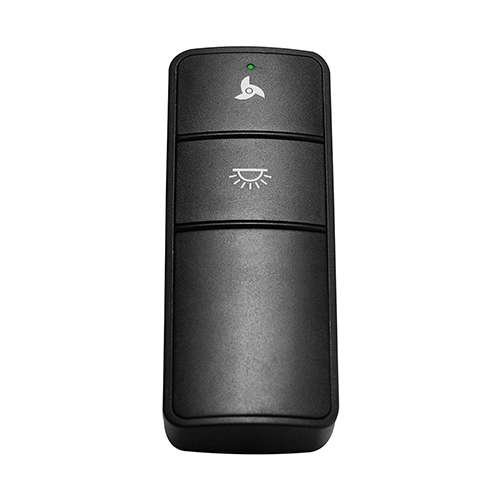 The Hampton bay fan controller acts as a universal controller to extend the functionality of your ceiling fan. The controller also works well with Wink home automation so that you can easily control your fan remotely.
The Hampton fan controller allows you to control the speed of the fan as well as the lights. The Comfort Breeze setting can control the fan's speed to have that breeze effect in your room. Other features of Hampton include:
4-speed fan control

Comes with a fan/light timer

Works well with most major brands of ceiling fans

Comes with a light dimming control

Works well with CFL, LEDs, and incandescent bulbs
GE Zigbee smart switch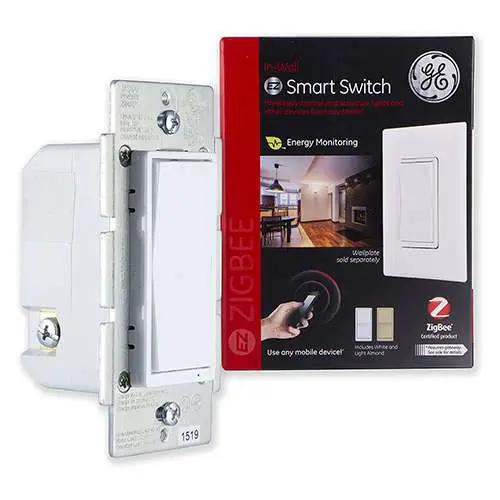 The GE ZigBee smart switch can smarten your ceiling fans by offering wireless control for extended functionalities. You can also create scenes by controlling the lights in your home, depending on your mood or activities. Moreover, the smart switch also includes energy monitoring reports to help you save on your electric bills.
Other features of the GE ZigBee smart switch are:
Works well with Amazon Alexa if you want to add voice commands

Supports SmartThings, PEQ, Logitech, Wink, and many other hubs

Comes with a dual outlet

Comes with a side-access design to fit behind furniture or areas with small spaces
ZigBee Range Extender
One interesting feature of ZigBee is that the devices are connected in a mesh network. This means that the devices in the network should at least reach a closest neighbor to reach back and forth the hub. 
Without a repeater, however, your device can easily drain your batteries fast. Another reason why you would need a ZigBee range extender is because of the distance between your devices. The signal of some devices may not penetrate through thick walls which can interfere with the communication.
Remember, most wired devices like outlets also act as repeaters, so you may want to purchase one of those to get more functionality along with the benefit of a repeater!
Below are some of the ZigBee range extenders that we believe are worth the value of your money:
Smartenit Zigbee Range Extender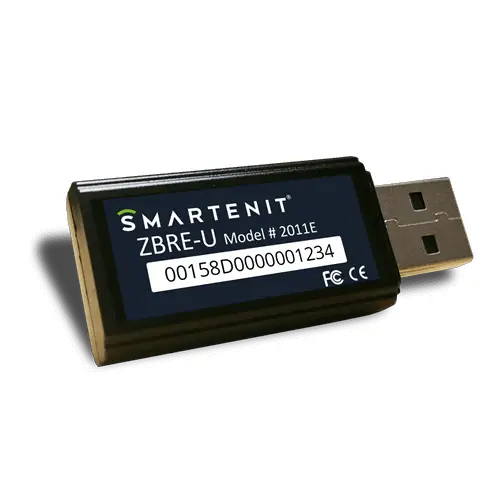 The Smartenit ZigBee Range Extender helps increase the range, integrity, and coverage of your ZigBee network. The signals from your devices travel via a mesh network and the more paths available for the signal, the higher chance that it will reach its destination device. The Smartenit acts as an additional device or node to increase the strength of  the ZigBee network. The extender even allows additional devices to join the network even if the network coordinator is out of range.
Here are the other features you need to know about the Smartenit ZigBee Range Extender:
Easy to install

Uses USB connection for power source

Routes ZigBee messages through 3.0/HA or SEP 1.x

Comes with a one year warranty

Weights 0.3 lbs and measures 3 x 2 x 1 inches
IKEA TRÅDFRI Signal Repeater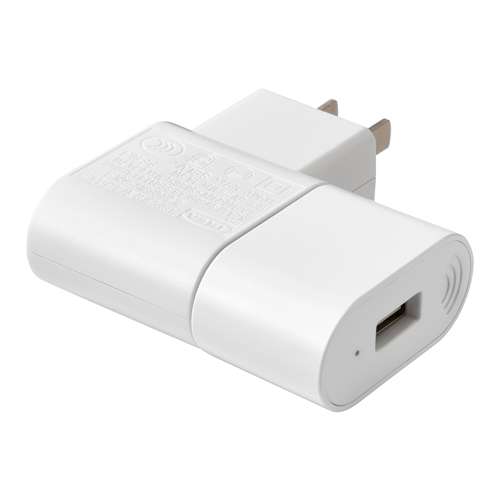 The IKEA signal extender improves the range of IKEA's smart devices in a ZigBee mesh network. The repeater can strengthen the signal of up to 10 meters and can penetrate through thick walls inside your home (the signal range may be less than 10 meters if there are walls). You can even charge your devices such as your phone on its USB port. It also comes with a power adapter upon purchase.
Here are the features of the IKEA signal repeater:
Comes with UK 3-pin plug

Mainly used for IKEA's smart lighting system

You can charge devices such as a mobile phone or tablet on the USB port

Product weights 171 g and measures 13.5 x 12.4 x 6.2 cm

Also works well with SmartThings
Tuya ZigBee 3.0 Signal Repeater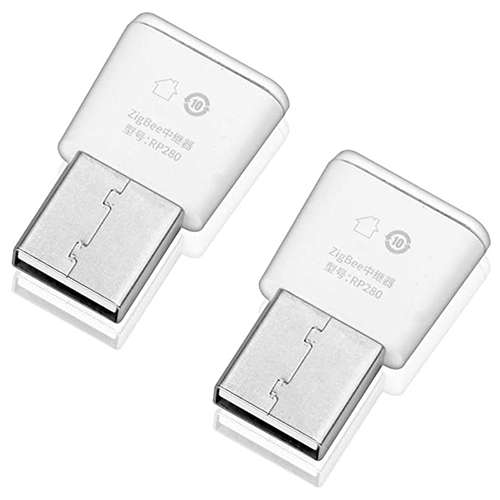 Another great solution if you have problems with poor signal and network delays is the Tuya ZigBee 3.0 Signal Repeater. It's a USB plug-in design with a Wi-Fi module, ZigBee module, and PCBA. You can connect the device to a Tuya smart app for your smart home monitoring and control.
The Tuya ZigBee signal repeater is useful if there are areas in your house that are too far from the network coordinator or your house is too big. If your devices and sensors require a gateway, then you will need to connect this to a Wi-Fi router. 
ZigBee Thermostats
Are you looking for a great ZigBee thermostat to keep your home at the most comfortable temperature? No need to spend time researching as we have prepared you a list below:
Centralite Pearl Thermostat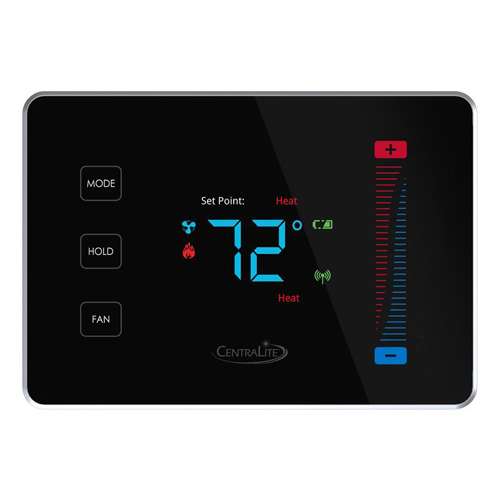 The Centralite Pearl Thermostat provides you the best comfort in your home with precise temperature control, user-friendly touch controls, long battery life, and stylish design. The thermostat works well with most HVAC systems and comes with a tool-free wiring. 
The great thing about Centralite is that it is compatible with SmartThings, Cox, Vera, Time Warner Cable, Spectrum, and ZigBee platforms. So whatever brand of smart hub you have at home, you will not have a lot of issues integrating the Centralite Pearl Thermostat.
Here are the other features that you may like with Centralite:
Easy to install

Comes with a built-in power amplifier to extend its range

Designed with touch controls

Includes 2 stage heat and 2 stage cool controls
StelPro STZB402WB + 4000W ZigBee Ki Thermostat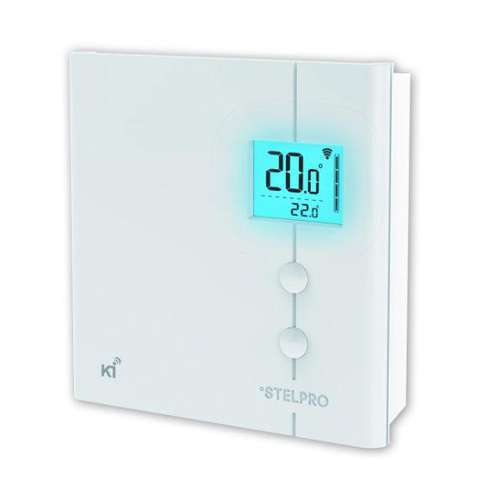 We think that the StelPro STZB402WB should be included in the list because of how easy it is to integrate with a smart home's ZigBee network. If you want to control your electric baseboard and convector with up to 4000W, then the StelPro could be a great choice.
When you pair the device with the KITM ZigBee thermostat controller, you can activate scenes and motions according to your routines or mood. You can activate your entertainment system, adjust the lighting levels, and change the temperature according to your preferences.
Other features you need to know about StelPro STZb402WB:
Easy to integrate with a gateway, such as SmartThings

Comes with a mobile app for control and monitoring

Company claims you can save up to 20% of energy

Requires a Maestro controller or ZigBee hub

Comes with three different functions: comfort, economy, and off

Comes with two or four-wire connections

Works well with forced-air units
ZigBee Light Bulbs
Looking for smart bulbs to upgrade your home's lighting system? Time to replace your dumb bulbs with smarter ones? We've prepared you the top recommended list below:
Philips Hue White LED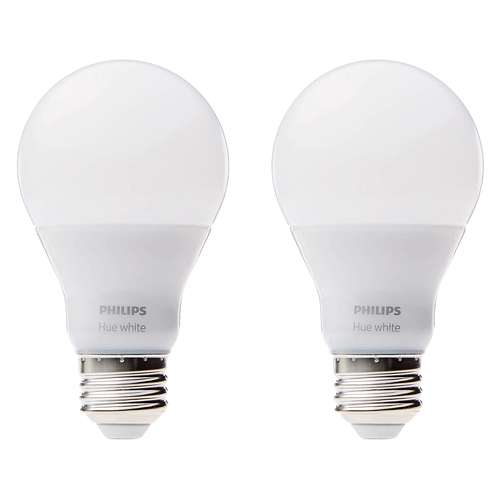 Philips Hue is one of the best platforms you can get today if you want to upgrade your smart lighting setup at home. You can purchase each for only $15 but you will need a Hue Bridge if you want to experience the full features and integrations. Otherwise, you may be limited to simple commands with a generic Zigbee hub. So this might cost you about $70 overall. But given its quality and numerous features, we say that the price is truly worth it.
The Philips Hue light also comes with a diverse and well-developed ecosystem so if you have future plans to expand your smart home lighting, then the Philips Hue would be a great choice. You can also control it with different brightness levels and dimmable range through different platforms like IFTTT and Apple HomeKit.
EcoSmart LED Smart Bulb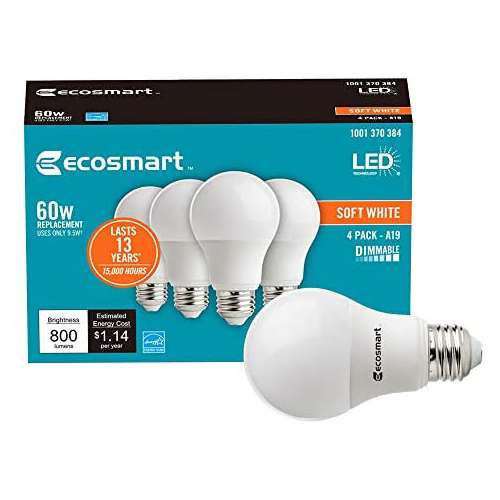 The EcoSmart LED bulb may not be as fancy compared to other smart bulbs in the market today. It doesn't have an app or features with a wow factor but is cheaper and easy to set up. 
Each bulb comes with a ZigBee module which can be paired with SmartThings hub or Amazon Echo. It also comes with several white light settings you can adjust depending on your mood.
Other features of EcoSmart LED bulb are:
Comes with 3 customizable settings

Dimmable light using a remote

Wireless control and can be paired with ZigBee smart hub or SmartThings 
Sengled Smart LED Soft White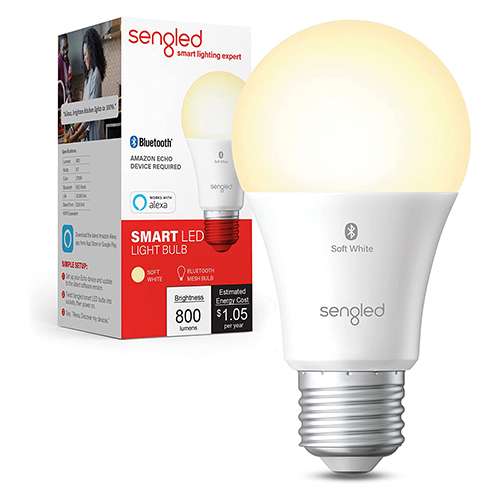 The Sengled Smart LED is another inexpensive smart bulb you can get that works well with Amazon Alexa and Google Assistant. Unfortunately, it doesn't have support for Apple HomeKit. The dimming range may not be as good as Philips Hue but you get the basic functionalities of a smart light bulb.
If you don't have a compatible smart hub to pair it with, you can purchase Sengled's starter kit which already includes a hub and is cheaper than Philip Hue's hub. Or you can simply use a ZigBee hub to experience its wireless features.
Some features of Sengled Smart LED are:
Dimmable settings via remote control

Compatible with SmartThings, Amazon Echo, Wink, and Hubitat

Comes with voice and group control features 

Can save up to 80% energy

Easy to install
ZigBee Switches
There are many different ZigBee smart switches that you can choose to upgrade your smart home lighting control. Here are our top picks:
Aqara ZigBee Smart Light Switch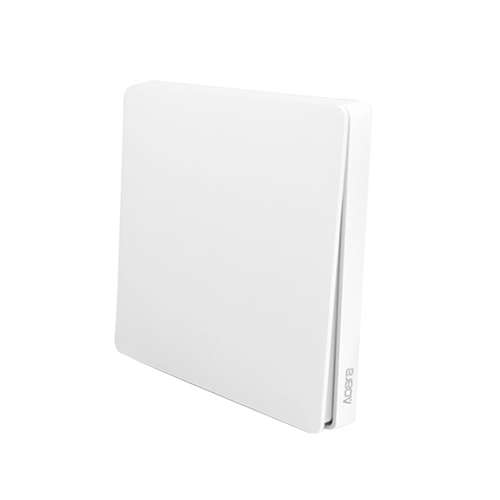 Want to upgrade your home automation system without disposing of your old light bulbs? You can do that with Aqara ZigBee Smart Light Switch. 
The Aqara hub can be connected to a maximum of 32 Aqara devices and can even be controlled with an app or voice command. Moreover, the Aqara switch can enable different scenes to fit your current mood or activities, whether you're watching a movie or reading a book.
Pros:
Compatible with Alexa, Google Assistant, and Apple HomeKit

Protects light fixtures when temperatures exceeds the maximum limits 

Provides energy reports via the Aqara app

Comes with timer feature for scheduling

V-0 grade flame-resisting panel that can withstand high temperatures
Cons:
The switch doesn't come with a motion sensor

Requires the Aqara hub to operate 
Enbrighten ZigBee Smart Light Paddle Switch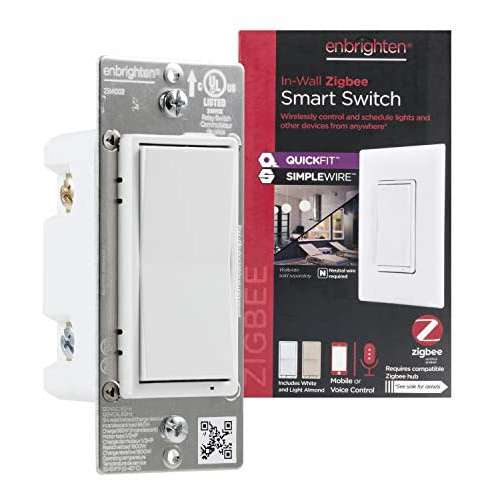 Looking for a smart light switch that can be used for indoor and outdoor light fixtures? Then the Enbrighten ZigBee Smart Light Paddle Switch might be a good option for you.
Enbrighten is designed with a tamper-resistant smart outlet which is available in different colors. For easier installation, the switch also comes with auto-detect load terminals as well as a convenient design that doesn't need a heat tab. However, you do need to use a neutral wire if you plan to install the switch in the wall with a hardwired connection.
Pros:
Comes with QuickFit feature to seamlessly fit the switch in small boxes

Can be controlled with voice command via Alexa, Google Assistant, or Echo Plus

Its SimpleWire feature guides you on how to install the switch

ZigBee app allows you to control your lights at any location at home
Cons:
Requires a hub 

Doesn't have a motion sensor
SONOFF ZigBee DIY Smart Switch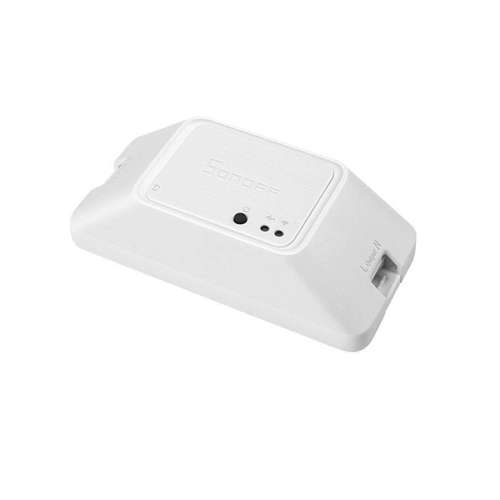 Looking for an energy-saving switch to control and monitor your smart home devices the most convenient way? Then the SONOFF ZigBee switch might be the one you need.
Several ZigBee app features of the switch can help you take control of your smart home lighting easily. From this, you can create or even automate certain routines to make your life easier at home, such as turning the lights on the moment you or your loved ones arrive home. It even comes with a V-0 flame-resistant shell to protect your devices from extremely high temperatures. 
Pros:
Works well with Amazon Alexa and SmartThings

Designed with V-0 PC flame-retardant shell

Easy to install

Comes with location routine feature to automate your lights
Cons:
Requires a central hub to operate

Doesn't have the motion sensor feature
Conclusion
If you want to integrate wireless devices in your smart home ecosystem with low power consumption, then the ZigBee products are one of the best options. The devices can even function as range extenders to ensure that every part of your home gets coverage. Moreover, you don't need an internet connection when using ZigBee devices since the connections are made through a local network, making it a more secure option.
In this post, we have summarized our top list of ZigBee products, from smart switches to thermostats, that you can integrate to your smart home system. We hope you find our list of ZigBee products helpful!
Hi, I'm Christy, and I'm an electronics engineer by profession. I have taught in a university for 2 years while pursuing my master's degree in cognitive radio and worked for a company to develop wireless medical devices. Currently, I'm doing research for a doctorate degree in engineering using a wireless sensor network for smart agriculture. I've been active in our local IoT community, IoT Cebu, where I participate in conducting talks about Arduino, Raspberry Pi, and DIY home automation using Wi-Fi and ZigBee devices.