Like living in a safe place? Who doesn't right?
Want to see how your town stacks up to the rest of Oregon?
Check out our list of the safest cities in Oregon and explore the data for OVER 60 towns embedded in the map down below.
Oregon – The Beaver State
Oregon is a state in the northwestern United States, bordered by Washington, California, Idaho, Nevada, and the Pacific Ocean on the west side. Admitted into statehood on February 14th, 1859, Oregon is the 33rd state. There are a great many of parks and scenic landmarks in the state of Oregon, including parks, lighthouses, beaches, and covered bridges.
Oregon is a beautiful place for tourism and entertainment, focusing heavily on outdoor activities. There are mountains, trails, camping, swimming, boating, and biking. It tends to have a cooler summer due to its location in the north, but there are still plenty of activities for residents and tourists year round. Activities include aquariums, museums, and music centers. Oregon also has a Shakespeare Festival, located in the southern part of the state, and it attracts many tourists each year.
The state motto for Oregon is "Alis volat propriis," which is Latin, and translates to "She flies with her own wings." The state fish is the Chinook salmon, and the American beaver is the state animal. Milk is Oregon's state beverage, and the state even has its own state dance – the square dance!
Many higher education facilities are located in Oregon, including The University of Oregon, Oregon State University, and Portland State University. There are many different programs available at these universities, and some even have branches in different parts of the state, as well.
Oregon has many sports teams (college and city teams), but the three most well known and famous teams are the NBA's Portland Trail Blazers, the NWSL's Portland Thorns, and the Portland Timbers, of the MLS.
How we ranked the cities
To come up with the safest placesin Oregon, we:
started with reported crime data collected and published by the FBI for 2014 (the latest year available)
filtered out tiny towns (<5k residents, sorry folks!)
looked at crime rates per 1,000 residents
weighted violent crimes more than property crimes to establish a final, composite score
ranked the towns based on that score
Of course, other factors go into the best places to live, but a low crime rate seems like a great place to start!
We were even surprised in a few places. Often, smaller towns are safer, as shown by our burglary risk calculator.  But, even Minneapolis made the list!
That brings up another point, there is a delay in the data for it to get compiled, normalized, and released by the FBI.  So, the 2014 data that we had available does lag reality by a bit.  And unfortunately, not all localities report this data, so some nice places may have been left out.
#1 Sweet Home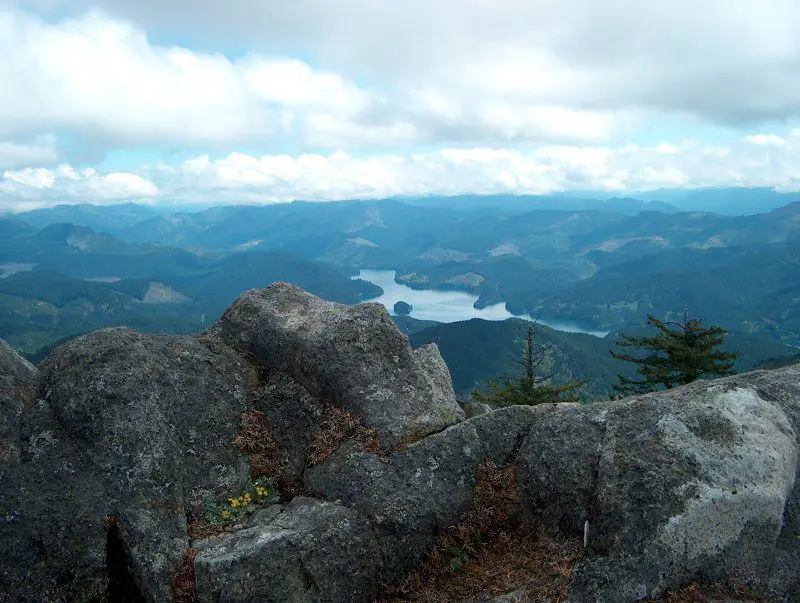 Population: 8,925 (2010 census)
Sweet Home is a beautiful city nestled in the northwestern part of Oregon, and is nicknamed "Gateway to the Santiam Playground," because of its location next to the Santiam River. Several other lakes and rivers are also located here, and Sweet Home is also located near the Cascade Mountains. The motto for the city is "Sweet Home: Oregon at its Best!" The city and surrounding areas definitely live up to the hype – the scenery is stunning, and the amount of parks and lakes will provide lots of opportunity for exploration, hiking, camping, and even canoeing.
There are several covered bridges in the area as well, lending even more beauty to the landscape.  For activities, the Oregon Jamboree is held in Sweet Home annually. It is a camping and country music festival that lasts for three days, and not only brings in tourists, but the profits from this festival support community projects.
#2 Medford
Population: 78,557 (2014)
Located in the southeastern part of the state, Medford was incorporated on February 24th, 1885. Medford tends to have drier summers due to the fact that a lot of rain tends to skip over the area. The economy in Medford is mostly based on the industry of healthcare, due to two major medical centers in the city – Asante Rogue Regional Medical Center and Providence Medford Medical Center.
While Medford is a great retirement city, with plenty of activities and care for senior citizens, it also has plenty for people of all ages to enjoy, including the Claire Hanley Arboretum, parks, libraries, and the Vogel Plaza, which hosts an annual festival called The Art Bloom Festival.
It's OK to brag . . . just don't overdo it!
#3 Newport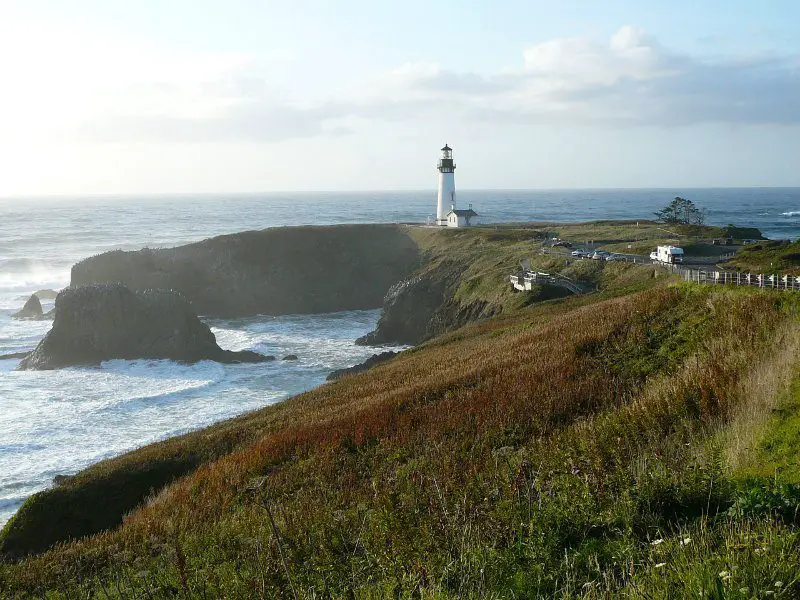 Population: 9,989 (2010 census)
Located in the northwestern part of the state, Newport was incorporated in 1892.  Newport is home to some incredibly beautiful beaches and coastlines, complete with lighthouses and beachfront homes that make it a lovely place to live and a tourist attraction.
Along with the gorgeous beaches along the coast, Newport is also home to several attractions, such as The Oregon Coast Aquarium and the Hatfield Marine Science Center.  The Marine Science Center is operated by Oregon State University, and offers some classes for higher education.  Oregon Coast Community College is also located in this city.
Don't Stop Here!
Be sure to tinker with the map below to see all of the data on property and violent crimes for all the cities that we ranked to make our list.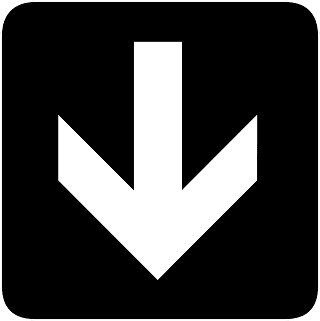 #4 North Bend
Population: 9,695 (2010)
North Bend, which is in the southwestern area of Oregon, is surrounded on three of its sides by Coos Bay. It became a city 1903. North Bend has several of its own television and radio stations, and even its own newspaper, called The World.
Along with several beautiful parks for camping, swimming, and boating, North Bend is also home to The Mill Casino Hotel and RV Park, several museums, antique shops, cinemas, and even a theater.
North Bend is located near the Southwest Oregon Regional Airport, which is currently the only commercial airport that operates on the Oregon Coast.
#5 Cottage Grove
Population: 6,686 (2010 census)
Cottage Grove is known for its beautiful covered bridges and parks that span a good portion of the area. In fact, the city has even been given the nickname "The Covered Bridge Capital of Oregon." Located in the Western part of the state, Cottage Grove is a beautiful city that has plenty of tourism due to the covered bridges. The city even has a covered bridge bikeway for scenic bike rides.
Along with several lakes, parks, and two golf courses, Cottage Grove is also home to two festivals that occur annually – Bohemia Mining Days and the Covered Bridge Festival. There are several museums and murals in the downtown area that tell the story of the city's history. A theater can also be found here.
#6 Ontario
Population: 11,366 (2010 census)
Ontario is located in the eastern part of Oregon, and the city has adopted the motto "Where Oregon Begins." It is about halfway between Salt Lake City and Portland, and was founded on June 11th, 1883.
Ontario has several public and private schools, as well as their own newspaper, which is called Argus Observer. Ontario also has their own magazine, as well. The town has their own library as well, and several parks that can be booked for special occasions such as weddings and birthday parties. A cultural center is also located in Ontario, too.
How Safe are You? Use our calculator to asses your risk.
#7 Roseburg
Population: 21,181 (2010 census)
Roseburg, also known as the timber capital of the entire nation, is located in the southwestern part of the state.  In 1937, Roseburg Lumber was founded by Kenneth Ford, and became one of the most major employers in the community.  Currently, the leading employer is Roseburg Forest Products, while the second major employer in the area is Mercy Medical Center.
While grade schools and high schools are located in the Roseburg area, the city has their own two-year college – Umpqua Community College.  Roseburg has three different newspapers for the community, along with several television and radio stations.
Several notable people come from Roseburg, including Art Alexakis, the lead singer of Everclear.  Chris Thompson, bronze medalist in the 2000 Olympics, is also from Roseburg.
#8 Coos Bay
Population: 15,967 (2010 census)
Coos Bay is located where the Coos River enters Coos Bay, and it borders the North Bend of the Bay. Coos Bay is also the biggest, most populated city on the Oregon Coast.
Full of beautiful scenic water views, gorgeous green fields, bridges, and lighthouses, Coos Bay is definitely a big tourist spot along the coast. It is also known as being the professional center for medical, education, and retail in the area, giving lots of employment opportunities to its residents.
Coos Art Museum, Coos Historical and Maritime Center, and The Egyptian Theater are but a few of the many attractions this beautiful area has to offer. Also located here is the annual Oregon Coast Music Festival, which is held during the last two weeks in July, and where many musical artists come to perform music spanning across many different genres.
#9 Stayton
Population: 7,644 (2010 census)
Stayton is located in the northwestern part of the state, about twelve miles from Salem, the state capital. While it was incorporated in 1891, it was established in 1872, and is the region's light manufacturing and agriculture center.
Stayton has several community parks, trails, and neighborhood parks for families and friends to gather for community events. It also has several beautiful covered bridges. Silver Falls State Park is close to Stayton, and is known for its beautiful waterfalls and camping experiences.
#10 Portland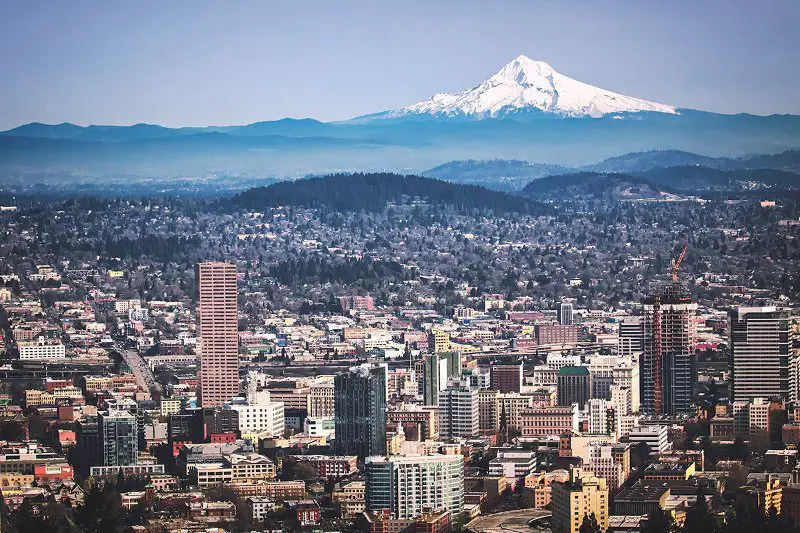 Population: 583,776 (2010 census)
Known as the largest city in Oregon, Portland is located at the very top of the state, on the western side. About sixty percent of Oregon's population is located in the Portland area, and it is the 26th most populous city in the entire United States.
Portland has many employment opportunities for its residents, and companies such as Nike and Adidis have their headquarters here.
Several well-known celebrities and musical groups have their home here, including Everclear, The Kingsmen, and The Shins. There are many karaoke bars and lounges, as well as plenty of classical performing arts facilities, including Oregon Symphony and the Portland Opera.
Museums and educational centers are plenty in Portland, including the Oregon Museum of Science and Industry and a planetarium.
Along with many parks and festivals, such as the Portland Rose Festival, Christmas decorating competitions, and the Oregon Zoo, Portland is also home to several sports teams. These teams include football team Portland Steel, women's soccer team Portland Thorns, and ice hockey team Portland Winterhawks.
Portland really is an impressive city for tourists and residents alike, with something for everyone, no matter if they are a small child or a college student looking for a degree at a great University, or a family who is just looking to spend more quality time together.
That does it for this list. Know a town in Louisiana that deserves a mention? Let us know in the comments!
Sharing . . . a favorite thing.
Be sure to check out our articles for other states too!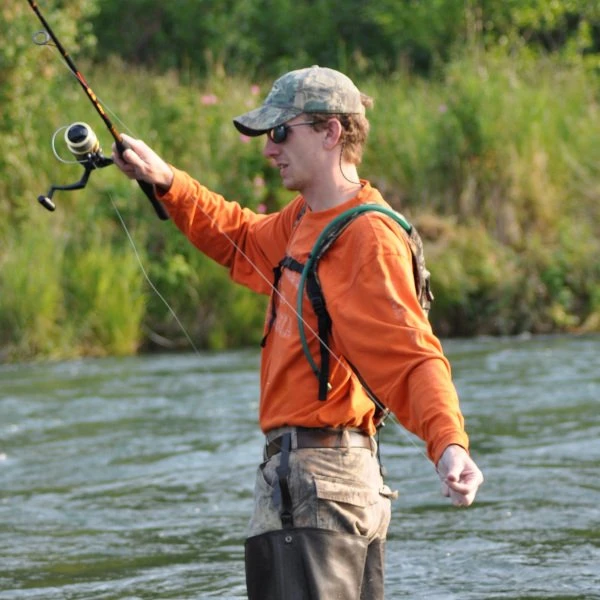 Hi, I'm Jody. I graduated with honors with a Masters of Science in Computer Engineering and have over 15 years of experience working as an engineer with electronics products. I'm a lifelong learner and tinkerer and enjoy automating things around the house so I can solve bigger problems than getting out of bed to check if the garage door is closed . . . like too little sleep!