Louisiana – The Pelican State
How we ranked the cities
#1 Bastrop
Population: 11,365 (2010 census)
Bastrop is a town in northern Louisiana, and was founded in 1857. Bastrop is home to many interesting places, such as the town's Creative Arts Center, and the Synder Museum, which contains documents and articles pertaining to the Civil War and the way of life in the early 20th century.
Along with a multitude of elementary, middle, and high schools, Bastrop is also home to the Bastrop Learning Academy, which is an alternative school for training students in the workforce. Prairie View Academy is the only private school in Bastrop.
To enjoy the great outdoors, Bastrop is the home of several great parks, such as AP Carter Memorial Park and Dotson Park. These large parks provide places for children to play, tennis courts, swimming pools, and basketball courts, giving families places to spend time together and create a safe environment.
#2 Hammond
Population: 20,019 (2010 census)
Hammond is only 45 miles east of the state capitol, Baton Rouge, and is named for Peter av Hammerdal, who settled there in 1818. Hammond is located in the eastern part of the state.
Hammond is home to Southeastern Louisiana University, which is also a large employer for the city. Along with a nursing college featured at this university, Hammond also has several hospitals and health care centers, making it a healthier environment.
Some famous people who reside in or were born in Hammond include actress and singer Jamie Lynn Spears and Boston Red Sox baseball pitcher Wade Miley.
It's OK to brag . . . just don't overdo it!
#3 Denham Springs
Population: 10,215 (2010 census)
Located in the southeastern part of the state, Denham Springs hosts a Mardi Gras parade and a yearly Springfest. Denham Springs also has a bustling downtown area with a movie theater, stores, doctor offices, and restaurants.
Denham Springs is a beautiful area with many parks throughout, giving residents and tourists many chances to see how beautiful the town is. From an outdoor sanctuary to a picnic area to a carefully maintained playground for children, Denham Springs holds something special for everyone, making it a wonderful place for families.
Denham Springs has one of the largest Bass Pro Shops stores in the United States, as well, which gives residents of this beautiful town a place to shop for their pastimes of hunting, fishing, and hiking.
Don't Stop Here!
Be sure to tinker with the map below to see all of the data on property and violent crimes for all the cities that we ranked to make our list.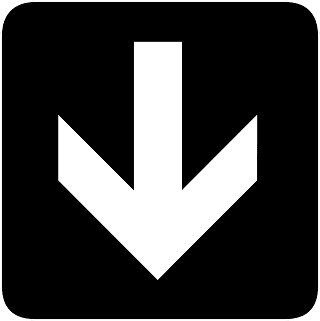 #4 Alexandria
Population: 47,723 (2010 census)
Alexandria is located in central Louisiana, and is located on the Red River.
Alexandria has plenty of outdoor activities for families, such as the Alexandria Zoological Park, which is a zoo that is home to over 500 animals and is involved with conservation efforts to help save endangered species. Alexandria also is home to many recreational areas, parks, and forestlands, which gives plenty of opportunities for outdoor hobbies such as fishing, hiking, bike riding, and swimming.
Alexandria has a Mardi Gras celebration, with parades, floats, and appearances by celebrities in the area. Cenlabration is another festival in the area, named for the city's location of central Louisiana.
Alexandria has several museums, such as the Alexandria Museum of Art and the Louisiana History Museum. It is also home to the college baseball team Alexandria Aces.
#5 Leesville
Population: 6,612 (2010 census)
A bit smaller than some of the other towns on this list, Leesville is located in the western central area of the state. It is part of the Vernon Parish School District.
Leesville has plenty to do for families – such as BBQs, festivals, parades, and even a derby. The town prides itself on being clean and litter free, making it an environmentally friendly area that has plenty to do for residents and their families. The residents are surrounded in beautiful areas that make living here a pleasure.
Several notable people have either been born or resided in Leesville, including a few players for the NFL – Eddie Fuller of the Buffalo Bills and Bo Harris of the Cincinnati Bengals. Also from Leesville is Carolyn Huntoon, a NASA scientist.
#6 Ponchatoula
Population: 5,180 (2000 census)
Ponchatoula is located in the southeastern part of Louisiana. It is a small town – but full of interesting things to do!
Originally a small town established as a mining camp, now Ponchatoula's main commercial industry is farming – mainly strawberries, earning the town the nickname of "Strawberry Capital of the World." The town is a big tourist town, with a lot of that traffic occurring during the Strawberry Festival that the town holds each year. The Strawberry Festival is the largest and most anticipated event in the entire state of Louisiana after Mardi Gras!
Ponchatoula also has a history of having many antique shops, six of which are still operational. Because of this, the town has also earned a second nickname of "America's Antique City."
How Safe are You? Use our calculator to asses your risk.
#7 Opelousas
Population: 16,634 (2010 census)
Located in the south-central part of Louisiana, Opelousas is known for its spices – nicknamed "The spice capital of the world." Opelousas was also one of the only two locations in the country for YooHoo factories before the factory closed down.
Opelousas has several schools, both public and private, and also has their own radio and television stations. The town also has a horseracing track which has plenty of employment opportunities for the residents of Opelousas and its neighboring areas, bringing more people to the town.
Opelousas's Yambille Festival is held annually in the town, with plenty of events for families and people of all ages, such as cooking contests, beauty pageants, and concerts.
#8 Gonzales
Population: 9,781 (2010 census)
Gonzales is located in the southeastern part of the state, with plenty of activities for children and adults. Sports such as soccer, swimming, baseball, and t-ball, as well as basketball are available to join.
Kidz Kove is a playground for all children, including equipment to allow special needs children to be able to enjoy the park, too. Gonzales also has plenty of sports and recreational facilities, parks, and playgrounds.
Gonzales has been called "The Jambalaya Capital of the World," and is home to the Gonzales Jambalaya Festival, which is held each year over the Memorial Day Weekend.
#9 Natchitoches
Population: 18,323 (2010 census)
Natchitoches is located in central Louisiana, and is home to the Natchitoches Christmas Festival, which is held every year in the first week of December. The oldest general store in the entire state of Louisiana, Kaffie-Frederick, Inc., can also be found in the city.
One of the most popular foods in the state (also one of Louisiana's state foods), the Natchitoches meat pie, also originated here.
There are plenty of tourist attractions in the city, such as the Bayou Pier Alligator Park (where visitors can feed alligators as well as learn about their natural habitat), as well as a miniature "walk of fame" in the downtown historical district. Beautiful parks line the city, and make for wonderful chances to experience Louisiana's beauty. There are many activities for all seasons and months of the year.
#10 Marksville
Population: 5,702
Marksville is located in central Louisiana, and is the home of the Paragon Casino Resort, which opened in 1994. This has brought not only plenty of tourists to the area, but plenty of jobs as well. The casino frequently has celebrity guests, events, and concerts, and it even has a hotel, cinema, and golf course available.
Marksville also has several festivals on their calendar throughout the year, such as African American Heritage Day, a Fourth of July parade, Christmas Extravaganza, and an Art and Music Fest. These festivals help bring families together and give residents of all ages new activities to participate in.
Marksville has been home to several famous people, including blues musician Little Walker Jacobs, and Chad Lavalais, NFL football player.
That does it for this list. Know a town in Louisiana that deserves a mention? Let us know in the comments!
Sharing . . . a favorite thing.
Be sure to check out our articles for other states too!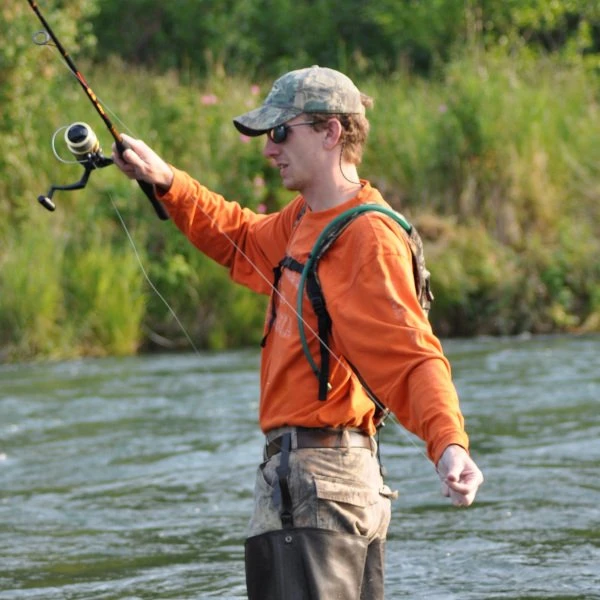 Hi, I'm Jody. I graduated with honors with a Masters of Science in Computer Engineering and have over 15 years of experience working as an engineer with electronics products. I'm a lifelong learner and tinkerer and enjoy automating things around the house so I can solve bigger problems than getting out of bed to check if the garage door is closed . . . like too little sleep!