Looking for a new place to live?  Want to see how your town ranks for safety?
Check out our list of the safest towns in Colorado and explore the data for OVER 60 towns embedded in the map at the bottom of this article.
Rocky Mountain High
Hehe, couldn't resist that one.
Sorry.
But, I can't promise it won't happen again.
Aside from Colorado's legalization of pot, the state has a lot to offer prospective residents.  Fans of wide open spaces will love the resort towns and public land.  And, it all comes with Western values of independence and virtue.
Ranking the safest cities in Colorado
To come up with the safest cities in Colorado, we:
started with reported crime data collected and published by the FBI for 2013 (the latest year available)
filtered out tiny towns
looked at crime rates per 1,000 residents
weighted violent crimes more than property crimes to establish a final, composite score
ranked the towns based on that score
Of course, other factors go into the best places to live like amenities and high wages, but a low crime rate seems like a great place to start!
One caveat, there is a delay in the data for it to get compiled, normalized, and released by the FBI.  So, the 2013 data that we had available does lag reality by a bit.  And unfortunately, not all localities report this data, so some nice places may have been left out.
#1 Fort Lupton, CO
Population: 7,783
Fort Lupton Colorado is located in Weld County. The city was named after Lieutenant Lancaster Lupton. Lieutenant Lupton built a trading Post on Adobe Creek in the year 1840.
Fort Lupton is served by Weld County schools. With several parks and plenty of open areas nearby, the town is perfect for those looking to raise a family and is the safest town to live in Colorado according to this year's data.
#2 Firestone, CO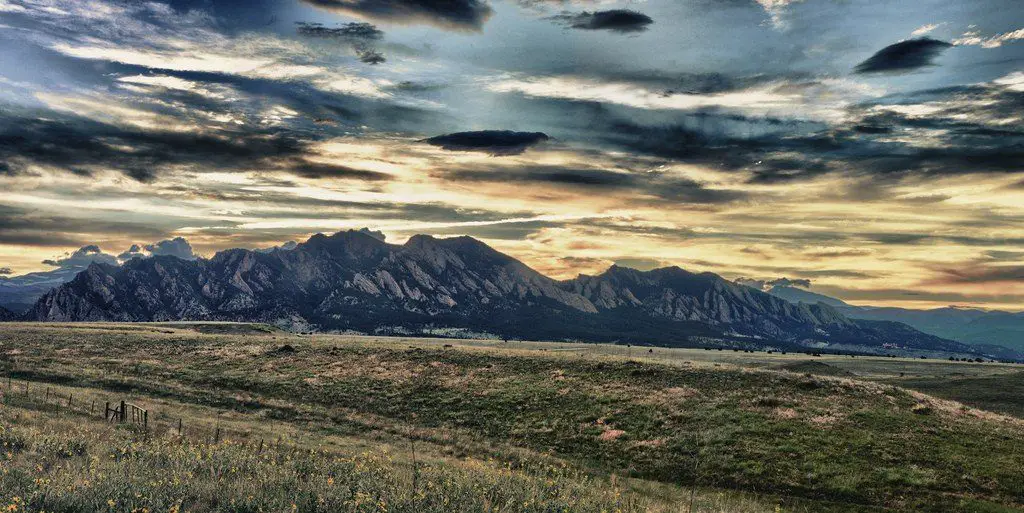 Population: 11,537
No exploding tires here!
Incorporated in 1908, Firestone, Co is also located in Weld County north of Denver. A landowner named Jacob Firestone is where the town got its namesake. There are over thirty five parks in Firestone and over twelve miles of trails. The Firestone/Legacy Trail is more than twelve miles and located near the locations where the old rail road tracts that served the coal industry used to be.
The city is served by Weld County School systems. The town is small and contains small town living in a safe and neighborly atmosphere. There are plenty ways to keep your children outdoors and active.
It's OK to brag . . . just don't overdo it!
#3 Cherry Hills Village, CO
Population: 6,423
Cherry Hills Village is located in Arapahoe County. This city has hosted numerous PGA Championships. It also hosted the U.S. Women's Open in 2005.
It is said that Arnold Palmer iced tea drink was started at the Country Club in the city. The story goes on to say that Andrew Palmer got mad that the bartender of the country club would not mix lemonade into his iced tea.
As far as education goes, there are a few options. St. Mary's Academy is an all-girls' school in the city. Among its numerous successful alumni was Condoleezza Rice, a former secretary of state. Kent Denver School is another school for the town, which Madeleine Albright attended. Madeleine Albright was also a secretary of state. The town contains numerous education options, and as endorsed by the success of their alumni, puts emphasis on children being successful.
Don't Stop Here!
Be sure to tinker with the map below to see all of the data on property and violent crimes for all the cities that we ranked to make our list.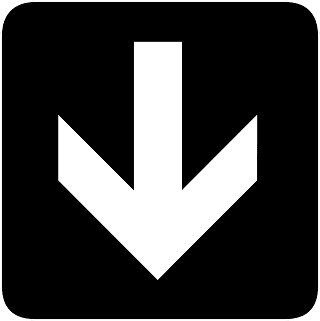 #4 Johnstown, CO
Population: 13,306
Johnstown Colorado is located in both Weld and Larimer counties. Harvey J Parish started the vision of Johnstown. His son is the town's namesake, which was incorporated in 1907.
Among the numerous notable people raised in Johnstown comes NFL player Reed Doughty. This small town is picture perfect with small schools, and just enough people that there is plenty to get involved with. There's always something to see or do in Johnstown, and it's safe too!
#5 Windsor, CO
Population: 21,106
Windsor is located in Larimer and Weld counties. In the early 1870s, Windsor drew in its first permanent residents due to a rich wheat industry. In the mid-1960s, the economy of the town was fueled by the Great Western Sugar Company. After it closed, Kodak soon followed to open its own manufacturing plant and spur economic development within the town. Windsor was number one in a study for the "Best Cities to Live in Colorado".
Among the things to see and do in Windsor are the scenic views of Longs Peak or other Front Range mountains. There are also numerous trails, rivers and lakes that are perfect for weekend recreation. There are also several museums, theatres, and opportunities to expose yourself and your family to art and culture.
Windsor's children are served by three different school districts. Windsor-Severance School District, Thompson Valley School District, and Poudre School District all serve the town. There are also numerous chances for children to become involved with athletic teams.
#6 Erie, CO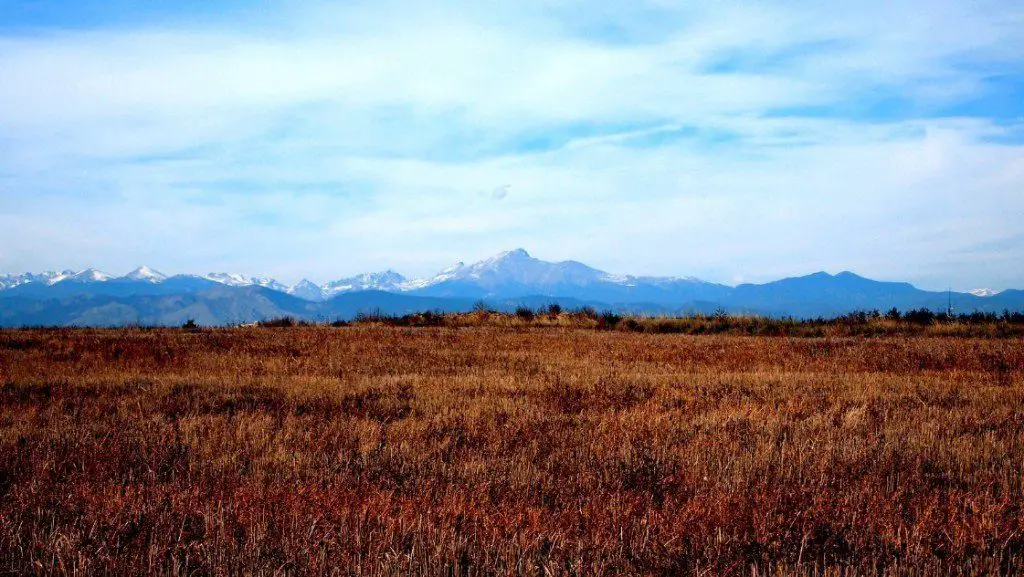 Population: 20,493
Erie is located in the counties of Boulder and Weld and is around a thirty five minute drive away from the Denver International Airport. Denver is a mere twenty minute drive from the town.
Town policies and goals are established by the town's Board of Trustees. The Erie Police Department insure that their town remains safe by working with and communicating well with the community and protecting everyone's rights equally. The town is served by the St. Rain Valley School district.
For things to do, families can check out the town's state of the art community center or one of the numerous parks. Erie also contains an active group of artists and even has an art center for visual and performing arts that holds classes and events on numerous occasions throughout the year.
How Safe are You? Use our calculator to asses your risk.
#7 Berthoud, CO
Population: 5,807
Berthoud is located within Larimer and Weld counties. The city is found in the middle of Fort Collins and Denver and north of Little Thompson River. It is a small agricultural-centered town. Berthoud has even been referred to as "the garden spot of Colorado." Edward L. Berthoud surveyed the rail route through the valley and provides the town with its namesake.
Berthoud puts on numerous community activities for the residents of the town to socialize and build their community network. Children and adults both enjoy the numerous parks containing anything from playgrounds and swimming pools to tennis courts. Many families enjoy checking out the local theatre for classic plays as well. There are four different public schools in the area in which residents' children attend. Aims Community College provides higher education opportunities for residents.
#8 Frederick, CO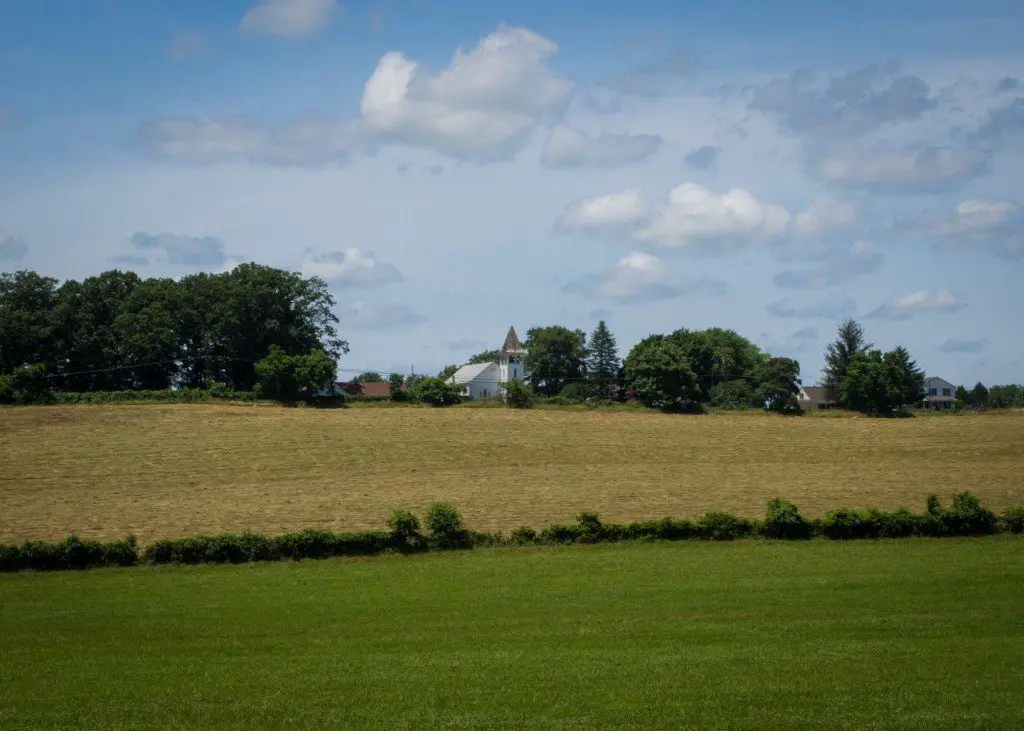 Population: 10,927
Frederick is also located in Weld County. The town was originally called McKissick after the owner of a local mine, but was renamed when Frederick A Clark's daughters laid out the town site and renamed it for him in 1907. Originally a coal mining town that attracted immigrants from numerous countries, the mine closed in 1927. It wasn't until 2014 that the town rebranded itself and began using the logo "Built on What Matters".
St. Rain Valley School District serves the children of Frederick. You rarely meet a stranger, and it's one of the few places left you can sleep soundly knowing you and your family are safe.
#9 Edgewater, CO
Population: 5,289
Coming in at #9, Edgewater is located within Jefferson County, west of Denver.   Lakewood is southwest and Wheat Ridge is north of Edgewater. The town was incorporated in 1904 and named Edgewater after its position at Sloan's lake.   Edgewater contains a police force dedicated to ensuring the safety of its community and emergency medical services.
Edgewater Elementary, Lumberg Elementary, and Jefferson High School provide children in Edgewater with the education they need to succeed in life, while Edgewater provides a community that nurtures and helps you grow.
#10 Estes Park
Population: 6,165
Estes Park is located in Larimer County. The Arapahoe Indians originally lived in the valley, which they called the circle. Joel Estes provides the town with its namesake and founded the community in the year 1859. Numerous early visitors came to the town searching for better health. In later years, the first auto stage line was built from Loveland to Estes Park.
Today the town contains numerous historical buildings, including the Stanley Hotel in which Stephen King was a guest. The highest continuous highway in the nation, Trail Ridge Road, is found running from Estes Park through Rocky Mountain National Park to Grand Lake in Canada. The town contains numerous tourist attractions and resorts, including historic ski areas.
Larimer County School system serves Estes Park. There's plenty to do, gorgeous views, and enough culture and history to last a lifetime. All of this is provided in a small town that allows you to plant roots and live safely.
Sharing . . . a favorite thing.
Be sure to check out our articles for other states too!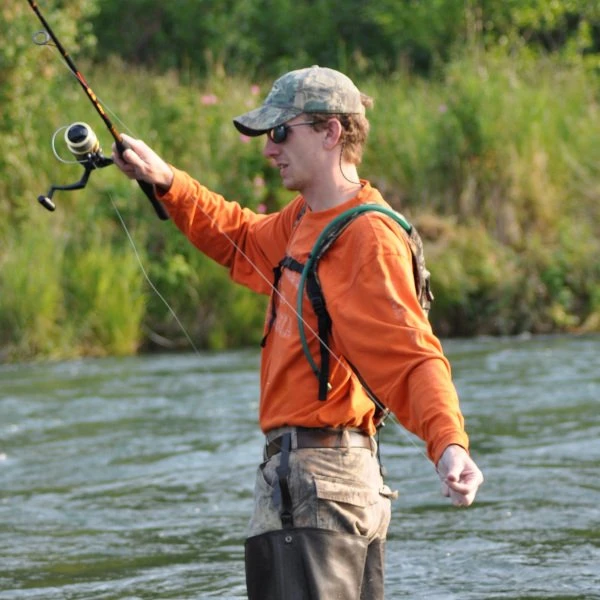 Hi, I'm Jody. I graduated with honors with a Masters of Science in Computer Engineering and have over 15 years of experience working as an engineer with electronics products. I'm a lifelong learner and tinkerer and enjoy automating things around the house so I can solve bigger problems than getting out of bed to check if the garage door is closed . . . like too little sleep!